Featured Students:
Madeline Arbutus | Mark Beachy | Ryy Casper | Lujane Elkhatib | Angela Endres | Zaira Girala Munoz | Kristina Han | Caitlyn Hooper | Zoe Hwang | Megan O'Neill | Calista Ogburn | Camille Ollivierre | Meredith Power | Cameron Rybacki
---
Uncredited: Uncovering The Names Behind The Colonized Modern Design Canon
Madeline Arbutus
Margaret Re, Visual Arts
Mid-twentieth century American designers had a tremendous impact on national identity and design history— and an overwhelming majority of those who are recognized are white. Korean-American merchandise designer, Alma Shon shaped standards of luxury retail in America and Black graphic designer, Thomas Miller led and contributed to the designs of logos that you still see today— and both artists go uncredited in many archives, unmentioned in design history courses and not even considered in our colonized design canon.
Curator Margaret Re's exhibition, A Designed Life, however, has uncovered the work of Shon, Miller, and many other designers in its recreation of three traveling exhibitions that were commissioned by the U.S. Department of State during the Cold War from 1951 to 1954. In addition to composing biographies for Shon and Miller that will be included as supporting research in the virtual exhibition of A Designed Life at the Design Museum of Chicago in 2021, I have identified their work and influence in archives, in hopes of decolonizing the design canon through the inclusion of Shon and Miller's narratives and work.
This work was funded, in part, through an Undergraduate Research Award from the UMBC Division of Undergraduate Academic Affairs.
---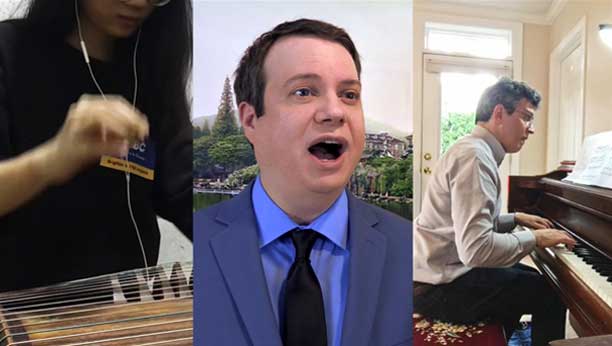 Performing Traditional Chinese Folk Songs
Mark Beachy
Meredith Oyen, Asian Studies
Learning about performing traditional Chinese folk songs is a window into China's rich history and culture. In my project, I not only gather information about the historical and cultural context behind Chinese folk songs, but I also challenge myself by implementing what I have learned by performing some of the songs, some of which are hundreds of years old. What is more, I also give readers the opportunity to learn how to sing folk song. In my video instructional guide, I teach viewers to learn a Chinese folk song in an easy, step-by-step format. I share my personal journey with an in depth, behind-the-scenes look at the making of me singing China's most popular traditional folk song, "Jasmine." To accompany my vocal performance, I gather musicians Yang Ling on guzheng and Blake Hodgetts on piano. Together, we combine our instruments as one and display them on a series of music videos. Additionally, I put myself under a microscope by having Michael Rose of TV's "The Voice" fame record a video evaluation my performance of the song "Jasmine."
This work was funded, in part, through an Undergraduate Research Award from the UMBC Division of Undergraduate Academic Affairs.

---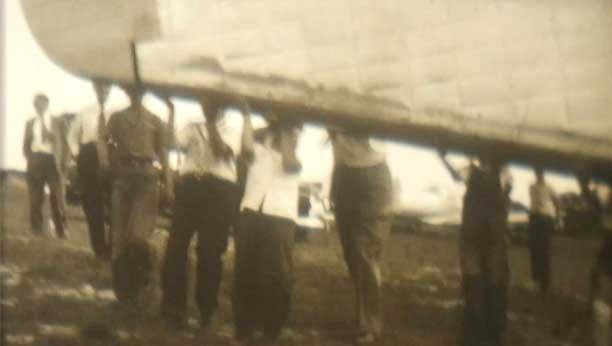 16mm Film Archive For Visual Arts Department
Ryy Casper
Cathy Cook, Visual Arts
Almost six hundred 16mm films laid in an overwhelming heap with strips of film disconnected, roaming astray, unspliced, dirty, and been left to rot since the 1970's. They occupied the end of the Fine Arts building hallway with a Steenbeck viewing machine thanks to Professor Cathy Cook and Christian Valiente who believed they would one day be useful. For this project, over the course of two semesters, I went through all of these films, archived, cleaned, fixed, catalogued, dated, keyword-ed, organized numerically and by genre. All of these films. The genres include Documentary, Educational, Experimental, Narrative, Student, Advertisements, and Miscellaneous. The earliest film found was a D.W. Griffith print from 1912 and the latest from UMBC students sometime in the mid-90s. The hope is that this archive will make the films far more accessible and allow for potential student and faculty use. With some of my most coveted footage that I found in the archive, I created my own poetic and experimental twenty minute found footage film, it happened one ritual once aboard time; which explores place, time, and intimacy.
This work was funded, in part, through an Undergraduate Research Assistantship Support (URAS) Award from the UMBC Office of the Vice President for Research.

---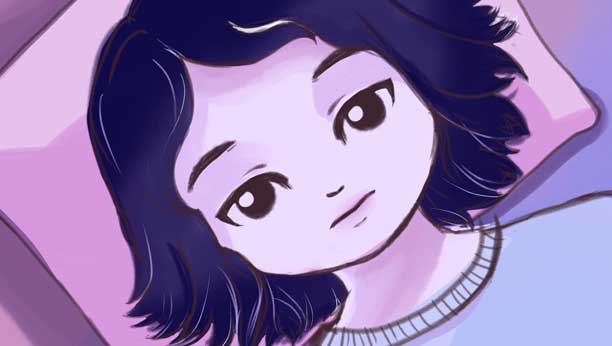 A Cloud Of Worries – Animated Short
Lujane Elkhatib
Corrie Parks, Visual Arts
A Cloud of Worries is a looping animated short about a girl who bottles up her stress and just can't seem to escape from her worries, even in her dreams. The stress builds up, little by little, symbolized by the red cloud looming above her head. This piece represents the state of an average individual that is plagued by stress, always feeling restless. The color scheme, a combination of blues, purples and pinks, and the watercolor-like textures were all used to create the "dreamy" night time atmosphere. All animation was done digitally, and this short made use of moving two-dimensional camera effects during certain scenes like the falling sequence to make the motion more fluid and effective. It was especially crucial to capture the restlessness felt by the girl as she was falling, so she was animated to constantly rotate and twist as she fell. This project was created as a reflection of my mental state during the weeks leading up to final exams and projects. Every student is familiar with the tension near finals time, and this piece demonstrates how the inner state of our mind can be overwhelmed by any building pressure.

---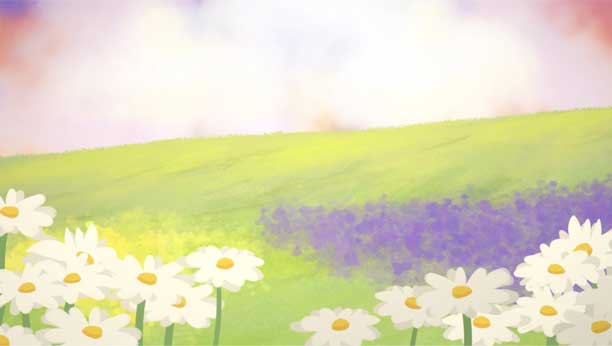 Familiarity In Change
Angela Endres
Evan Tedlock, Visual Arts
Familiarity in Change is a 43 second digital animation about feeling distant from the world yet finding beauty and comfort in it. My goal for this project was to convey how I feel about my surroundings while also making this piece look cinematic, especially focusing on creating interesting transitions. I strove to achieve this feeling by combining a strong music piece with imagery of peaceful environments. One of the benefits that art has as a medium is its ability to communicate nonverbally; for example, my piece says nothing, yet the sounds and visuals instill a feeling. Art is subjective, and that reflects into psychology; each person sees and reacts to works of art differently. Such aesthetic experiences have the ability to arouse emotion whether it be joy, awe, or even negative feelings. As I have grown up watching animated pieces that have given me strong emotional responses, I now find myself wanting to do the same to others, and I would like to further strengthen my ability to use animation in this way. As I prepare for my senior project, this technique is something I hope to experiment more with.

---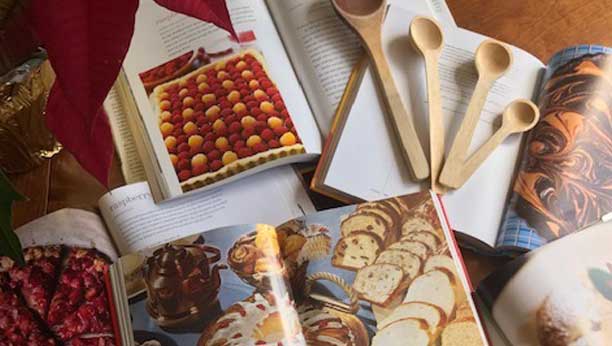 Invisible Playbook: Analyzing The Evolution Of Gender And Class Perscription In Cookbooks
Zaira Girala Munoz
Elizabeth Patton, Media and Communication Studies
This research examines gender and class performativity as prescribed by print cookbooks from 1950-2020. This work attempts to question contemporary assumptions that texts and technologies can be inherently post-feminist, or that there has been such an evolution in the construction of these texts that they situate themselves as post-feminist- void of binary gendered roles and regressive socio-economic assumptions of class performance and the position of women in society. A sampling of three to four cookbooks was selected from the 1950s, 1970s, 1990s, and 2010s, loosely in alignment with pre-second wave feminism, second-wave feminism, third-wave feminism, and post-feminism, respectively. Utilizing discourse and textual analysis, recipes and their anecdotal accompaniment were reviewed, as well as how the texts constructed domestic spaces and encoded class and gender within their instructions. The expected findings are that old gender norms and class performance scripts have been appropriated by contemporary texts, but with different verbiage. This research will provide support for existing literature tracing the pervasiveness of class performance, toxic masculinities, and gender binaries within cookbooks and other technical documents. This is critical in order to understand how sexism and classism are reinforced even in texts often viewed as apolitical as instruction manuals.
This work was funded, in part, by UMBC McNair Scholars Summer Research Institute

---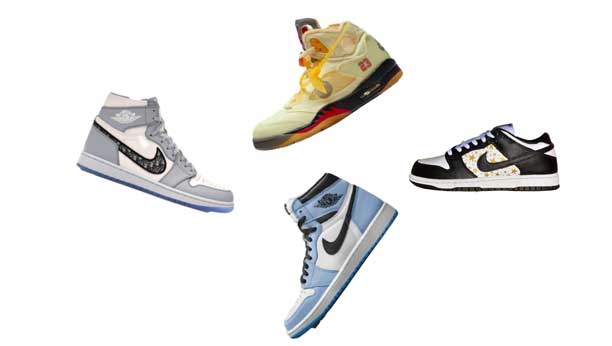 Hype Sneakers: Reselling Culture On The Internet
Kristina Han
Bambi Chapin, Sociology and Anthropology
The art of flipping sneakers has turned into a billion-dollar business. Resellers make money by identifying which sneakers will become the most desired styles, buying them up, and hyping them to potential buyers, selling them for many times the purchase price. Social media, especially Instagram which launched in 2010, has helped increase the attention on sneakers and given resellers an easier way to connect to their customers and sell shoes. In order to explore this, I conducted ethnographic research entirely online, using participant observation and interviews with Instagram resellers and their followers. In this presentation, I will draw on this research to examine the motivations of the resellers and their customers, what makes something desirable and how trends are shaped, and the sense of identity that emerges for both the reseller and consumer. This tightly focused study sheds light on the personal, social, and cultural dimensions of markets and the promotion of desire.

---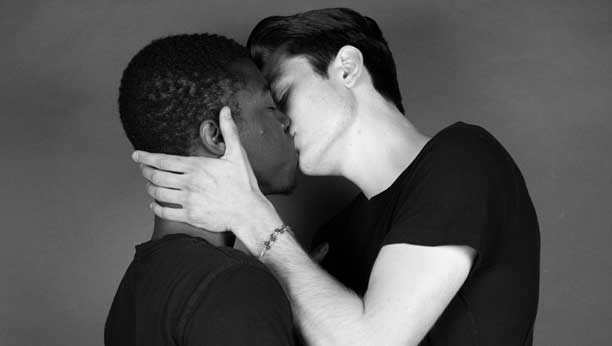 Why Intimacy Direction Is The Way Forward For Theatre
Caitlyn Hooper
Susan Stroupe, Theatre
Intimacy Direction is a movement pedagogy used to stage intimate moments in theatre and film. In the past decade, the demand for intimacy coordinators and choreographers has grown exponentially, but the need for this work has been around much longer. Intimacy direction arose from the need to have a safe process for choreographing intimacy that both reduced the potential for abuses of power and created better performances. This research will exemplify why the consent-based practices of intimacy direction is the only way forward for theatre by first looking at the development of intimacy direction in recent theatrical history, and then discussing intersectionality between intimacy direction and anti-racist theatre movement. Consent-based practices are transforming theatre, along with the anti-racist theatre movement, which centers Black, Indigenous and People of Color's voices in a long overdue conversation about racial equity. These changes to the theatre systems can redistribute power to make theatre more ethical and safe. This research will not only demonstrate how theatrical intimacy creates better performances but also how it encourages society to reframe how it views sex, intimacy and consent. This crucial change in theatre culture is the only way forward.

---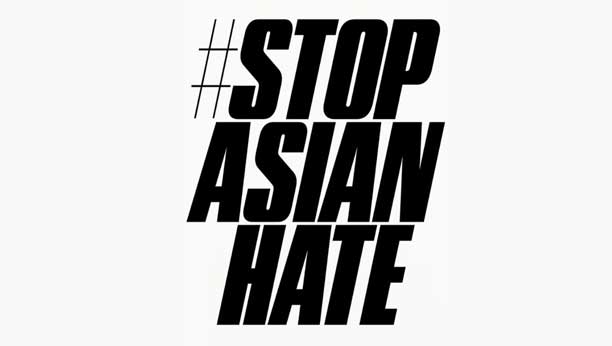 We Were Never Welcome Here: How American History Predicted The Rise Of Racism And Xenophobia During COVID-19
Zoe Hwang
Elaine MacDougall, English
The racialization of the coronavirus led to a dramatic increase in xenophobic and discriminatory attacks against Asians in the United States, but this hostile environment is nothing new. This violence is rooted in centuries-old American traditions of stereotyping, othering, and generalizing people of non-white backgrounds, and the bigoted reactions to a global pandemic were yet another demonstration of how racism is undeniably entrenched in American culture. The primary purpose of this project is to highlight the extensive past of anti-Asian sentiments in America by contextualizing archival documents from significant and traumatic moments of Asian American history. This collection demonstrates how the spike in racist rhetoric and behavior was inevitable in a country with such a violently intolerant record. A country is exactly what its history shows. Whether it's the Chinese massacre of 1871, Executive Order 9066 for the internment of Japanese Americans in 1942, or the racial scapegoating of the domestic mishandling of the COVID-19 pandemic in 2020, this is America for Asians.
This work was funded, in part, through an Undergraduate Research Award from the UMBC Division of Undergraduate Academic Affairs.

---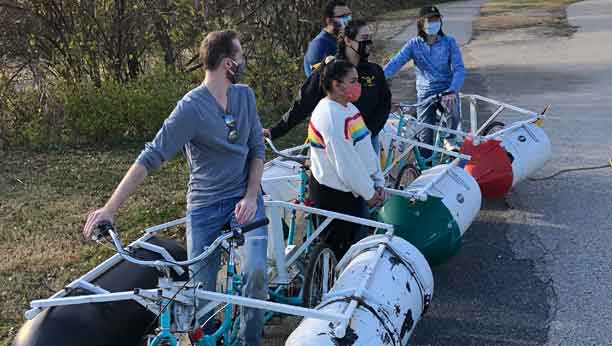 The Redesign Of The MC Hammerhead Kinetic Sculpture
Megan O'Neill, Lake Amtmann, Zach Barker-Frey, Caleb Fuller, Joshua Hecht, Grace Lawrence, Andrew Park, Matthew Pham, Victoria Seo
Steven McAlpine, Individualized Study
The UMBC Kinetic Sculpture Team will share their process for redesigning the "MC Hammerhead" kinetic sculpture, including research on sustainable design (McDonough and Braungart 2002, 2013), Agile methods of project management (Ullman 2008) and integrative strategies for combining the expertise of majors from engineering, visual arts, information systems, anthropology, psychology, and Asian Studies (Miller&Boix Mansilla 2004).
The Team will share art and engineering sketches, photos of the design and build process, and videos of the test ride of the twenty foot shark sculpture. Team members will discuss their experiments with reclaimed materials, including how they tested material integrity through prototyping. Building on the visual communication the Kraken Upcycle Team used regarding plastic accumulation as the new monster of the sea, the Shark Sculpture Team will create visual metaphors highlighting the importance of using recycled plastics.
The project is continually evolving in iterative cycles, merging past teams' work with current team members' personal experience and skills that they bring to the project. Finally, the team will discuss the broader impact of sustainable design through examples such as WashedAshore.org and the work of artist Angelia Haseltine Pozzi.
This work was funded, in part, by the Alex Brown Center for Entrepreneurship Scholar

---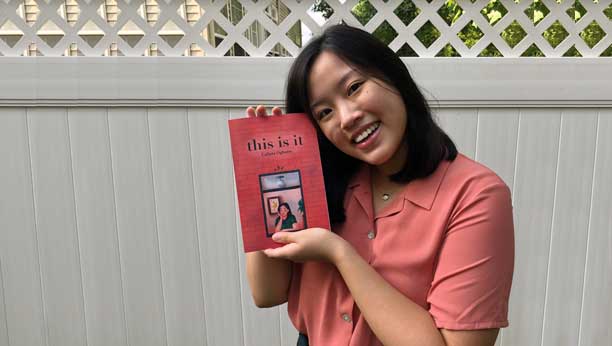 this Is It – A Poetic Response To The Anti-Asian Racism During The COVID-19 Pandemic
Calista Ogburn
Lia Purpura, English
During the beginning months of the COVID-19 pandemic which saw a rise in anti-Asian racism and targeted hate crimes, poetry has served as a healing practice for many Asian Americans. Each poem in my collection this is it touches on the feeling of loss, loneliness, and the combined grief and rage of experiencing racism as an Asian-American woman. The illustrations and poetry work together to emphasize the normalized and unjust racism that Asian-Americans have faced and are continuously fighting against. Pursuing the route of self-publishing was an act of independence and artistic control. Additionally, including a close community of creators in the process was a significant part in the creation of the collection. Writing and sharing poetry serves not only as a healing process but also builds a sense of hope for justice within American society during the COVID-19 pandemic and beyond.

---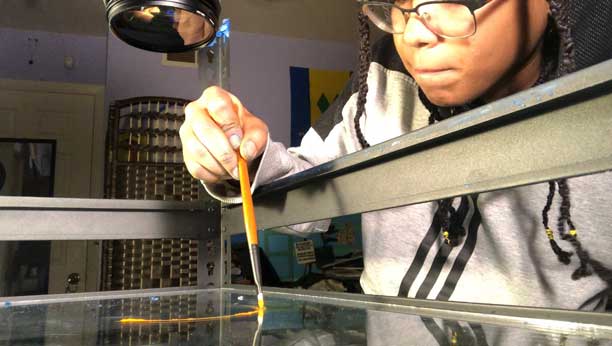 Blows! : Exploring Traditional Caribbean Whaling Culture Through Paint On Glass Animation
Camille Ollivierre
Corrie Parks, Visual Arts
Blows! is a visual research project that consists of a collection of paint-on-glass animation studies created using a homespun multiplane camera rig and Dragonframe (a stop motion animation software). By combining "fluid frame" experimental animation techniques & personal heritage, this project has served as a supplemental learning tool to refine my understanding of physical under-the-camera production with digital compositing as well as incorporating information related to my own cultural identity. My parents are from a small island province called Bequia, which is located in an archipelago known as St. Vincent and the Grenadines. The last of the island's active whaling practices are neatly depicted in the documentary The Wind That Blows!; production began in 1989 and continued through 2013. By using this film as the starting point of my research and reference for rotoscoping, I was able to create sequences for my senior film about how tourism has negatively effected Bequia's historic relationship with whaling.
This work was funded, in part, through an Undergraduate Research Award from the UMBC Division of Undergraduate Academic Affairs.

---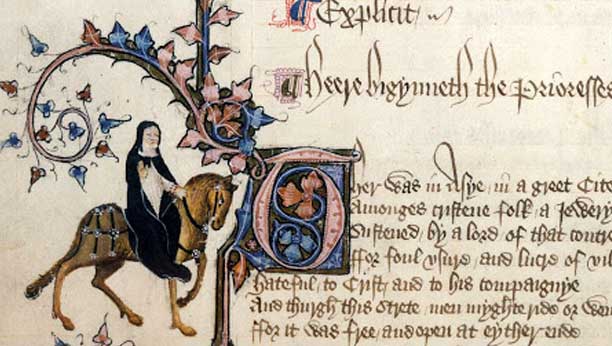 Uncertainties Spiritual And Temporal: The Plight Of England's Catholic Nuns At The Dissolution Of The Monasteries
Meredith Power
Amy Froide, History
A variety of communities of religious women dotted the English landscape in the early sixteenth century. Most all but vanished after the Reformation. The women at the head of these communities wielded various amounts of power, both inside their walls and in the local towns and villages. As the English Reformation took hold in the 1530s and monasteries were abolished, these women responded to the upheaval in their lives in a variety of ways. Some accepted their fates and meager pensions, while others turned to powerful allies and patrons for assistance and relief. Some women renounced their vows, and others fled to the European continent to maintain their Catholic faith without fear of persecution. Few records about the nuns survive, but a careful review of pension rolls, state papers, and correspondence from this tumultuous period reveals that England's Catholic nuns responded to the criminalization of their faith and the loss of their homes in both familiar and surprising ways. Two thousand women's lives were uprooted when the government closed and destroyed all of England's Catholic religious houses. Their abrupt disappearance, both from their local communities and the historical record, merits further study.
This work was funded, in part, through an Undergraduate Research Award from the UMBC Division of Undergraduate Academic Affairs.

---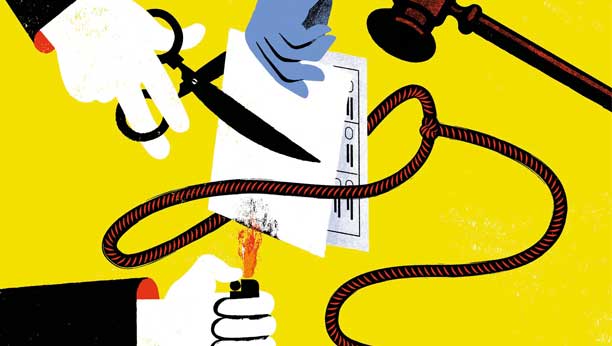 Voter Suppression In America: How Voices Are Kept Quiet
Cameron Rybacki
Sarah Fouts, American Studies
The 2020 election is officially over and Joe Biden has been inaugurated as the 46th president of the United States, yet over half of the Republican party continue to question the election results. As unsubstantiated claims of voter fraud fueled by Trump and his supporters dominate the headlines, I argue that voter suppression of Black and Latinx voters should instead be foregrounded as a major threat to democracy. This research will examine voter suppression in presidential elections using content analysis of newspaper and scholarly articles. First, I will compare incidents of voter suppression found in the 2012 and 2016 presidential elections to evaluate the effects of the 2013 Shelby County v Holder decision which rendered some sections of the Voting Rights Act of 1965 unconstitutional. Next, I will evaluate incidents of voter suppression in the 2020 election. Lastly, using scholarly work, law reviews, and policy proposals, I will analyze ways to protect the right to vote. This research bridges the fields of American Studies and Political Science by evaluating the topics of voting and elections through a humanities lens to bring a greater understanding of how voter suppression affects the citizens of our democracy.
1/7/2022