A Novel Reporter System to Quantify Missense Errors During Translation in Sachharomyces Cerevisiae
Zain Abidin
Philip J. Farabaugh, Biological Sciences
Translation is the final step in central dogma, in which information is transferred from DNA to mRNA and finally to proteins. The key players during translation include mRNA, tRNA and ribosomes. The ribosomes have to maintain a fine balance between the rate of protein synthesis and the accuracy with which the proteins are synthesized. We have developed a reporter-based system that can be used to quantify missense errors made by a single tRNA in yeast. Such a system can be further employed to understand the mechanism and processes that regulate errors during translation. Errors made during protein synthesis can lead to a non-functional or inactive protein and accumulation of such bad proteins can be deleterious to cells, such as in the patients suffering from Alzheimers or Parkinsons disease. Certain codons can be misread by the ribosome with a 100-fold higher error rate than the background errors. These include Glycine codons, GGA and GGG and the Aspartic acid codons, GAU and GAC. My work is trying to establish whether the activity of the two Aspartic acid codons is due to misreading or functional replacement. I will be using hyperaccurate and error prone mutants of the selected gene to characterize this rolec.
NSF, UMBC.
---
Effects of Ten Day Zinc Sulfate and Denatonium Benzoate Exposure on Vomeronasal-mediated Behavior
Olubukola Abiona, Natalie Harris
Weihong Lin, Biological Sciences; Tatsuya Ogura, Department of Biological Sciences, UMBC
The vomeronasal organ (VNO), located in the mammalian nose is the sensory organ of the accessory olfactory system. Chemical detection in the VNO provides sensory information to regulate innate social and sexual behaviors. The VNO takes up chemical stimuli through its anterior duct entry. In the duct epithelium, there are numerous solitary chemosensory cells (SCCs), which respond to chemical irritants and bitter taste compounds. Using a dye-stimulus mixture VNO access assay, our lab demonstrated that SCCs play a critical role in regulating VNO stimulus entry. It is not determined whether a lack of SCCs leads to VNO functional and associated behavioral impairment. Here, we investigate the effects of a ten-day toxicant exposure on VNO-mediated behavior in wild-type (WT) and Skn-1a knockout mice, in which SCCs are genetically ablated. We hypothesize an extended exposure time will damage VNO sensory neurons in Skn-1a knockout mice and consequently change phenotypical behavior. Mice were exposed twice a day for ten days to a solution of 10 mM denatonium benzoate + 10% ZnSO4. To monitor behavioral changes, resident-intruder tests were conducted 0, 5, and 10 days after exposure. Upon completion, this project will give further insight into morphological differences in nasal regulation of bitter compounds.
This investigation was supported in part by a MARC Undergraduate Student Training in Academic Research (U-STAR) National Research Service Award (NRSA) Institutional Research Training Grant (2 T34 GM008663) from the National Institutes of Health, National Institute for General Medical Sciences and NIH/NIDCD research grant DC012831 to Dr. Weihong Lin.
---
Optimization of Biomaterial Microenvironment for Motor Neuron Tissue Engineering
Elise Adamson, Fabria Jno. Baptiste, Laura Walker, Swarnalatha Balasubramanian
Jennie Leach, Chemical, Biochemical, and Environmental Engineering
Injury and disease in the nervous system result in loss of sensory and motor neurons. Tissue engineering research has great potential to develop more effective therapeutics by combining appropriate biological cues with responsive biomaterial architectures. We have recently shown that more in vivo-like sensory neuron responses are found in 3D culture versus 2D substrates. Unfortunately, primary motor neurons are difficult to isolate and culture compared to sensory neurons. NSC-34 is the major mouse cell line model for motor neurons but is poorly characterized and rarely used in bioengineering. A motor neuron model, such as NSC-34, may advance research in nerve damage therapies. The aim of this work is to systematically characterize NSC-34 cells and optimize culture conditions for tissue engineering applications. To characterize NSC-34 in 3D, I will culture cells in hydrogels composed of various extracellular matrix proteins relevant to motor neuron microenvironment. Preliminary results from 3D gels indicate that both laminin and collagen IV provide environments more favorable for neurite expression than collagen I alone. Ongoing work will focus on characterizing neuronal morphologies and neurite lengths in 3D cultures as well as analyze the impact of growth factors on neurite expression and length.
This investigation was sponsored by NIH/NIGMS MARC U*STAR T3408663 National Research Service Award to UMBC.
---
Developing New Therapeutics for Prostate Cancer: Inhibition of RNA Pol I in Mouse Models of Prostate Cancer
Shreya Agarwal, Megha Kori1
1Biology, UMBC
Charles Bieberich, Biological Sciences; Apurv Rege, Biology, UMBC
This abstract has been withheld by request by the Mentor.
---
Using Historical Data for Retrospective Prediction of Rainfall
Ephraim Alfa
Kofi Adragni, Mathematics and Statistics
The Missouri River Basin (MRB) is an important food-producing region in the United States and Canada. Climate variability and water availability affect crops production in this region. Past climate data have been recorded at various locations in the basin over a period of ten years. We use the data for a retrospective prediction of rainfall. As the dimension of the data is relatively large, a sufficient dimension reduction approach is used to reduce the dimensionality of the data while preserving the regression information pertinent to rainfall. We use the nascent dimension reduction methodology called Minimum Average Deviance Estimation or MADE to reduce the dimensionality of the climate data. Since MADE is still a tool in development, we explored two of its intrinsic prediction methods and compared them to the Nadaraya-Watson prediction approach by a cross-validation. A parallel implementation of MADE and its prediction methods on a high performance computer were carried out. A performance study was performed along with the application of the best prediction method to the MRB climate data.
NSA, NSF, DOD.
---
Determining the Effect of Site Directed Mutagenesis on sGC Activity via High Throughput Luciferase Assay
Joshua Amason
Elsa Garcin, Chemistry and Biochemistry
The goal of this project is to determine the effects of point mutations in human soluble guanylate cyclase (sGC). The long-term goal of our lab is to define the mechanism by which sGC is activated by nitric oxide (NO) to produce cyclic guanylate monophosphate (cGMP). cGMP plays key roles in vasodilation, making sGC a validated drug target to treat cardiovascular disorders. However, the mechanism by which NO activates sGC remains unknown. sGC is a heterodimeric enzyme with an active site located between the two subunits. The goal is to understand how NO influences the orientation of these subunits upon activation. In order to identify residues involved in the activation mechanism, point mutations in the catalytic domains are rationally designed based on the crystal structures determined by our lab. A bacterial screening assay is then utilized to identify sGC mutants with increased activity compared to wild-type protein. Active mutants will be expressed and purified for further biophysical characterization. Several mutants have already been produced and are currently being tested via the screening assay. Current work focuses on optimizing mutant sGC expression and solubility. Results from these studies will be crucial in determining the structural transitions and conformations necessary for sGC activation.
This work was funded, in part, through an Undergraduate Research Award from the UMBC Office of Undergraduate Education.
---
The Motivations of Terrorists: An Empirical Analysis of the Effect of U.S. Drone Strikes
Noor Amin
Laura Hussey, Political Science
For over two decades, the world has witnessed an unprecedented number of attacks by Islamic terrorist groups. Because one of the key ways to defeat these groups and slow their recruitment is to understand what influences their actions, this research aims to understand the motivations of terrorists. It focuses in particular on the role of drone strikes the U.S. conducts to target terrorist sites, and on the possibility that these attacks may motivate Islamic terrorists rather than halt their activities. This paper begins with a qualitative analysis of an Al-Qaeda recruitment manual. It then analyzes data on 18 countries in Asia and Africa to estimate bivariate relationships between drone strikes and terrorist attacks, as well as between indicators of socioeconomic forces and terrorist attacks. It also examines trends in three countries–Pakistan, Yemen, and Somalia–where time-series data on the number of drone strikes exist. The findings conclude that there is a positive correlation between the incidence of drone strikes and terrorist attacks. Overall, the findings suggest that terrorist organizations use preemptive measures by the U.S. and its allies as a recruitment tool.
---
Maximizing Phosphorus Recovery from Chicken Litter in a Continuous Process
Hannah Aris, Utsav Shashvatt, Josh Benoit
Lee Blaney, Chemical, Biochemical, and Environmental Engineering
High nutrient loadings cause excessive algal growth in inlandwater bodies. In particular, phosphorus enters waterways via run-off from over-fertilized fields and manure management systems. To minimize water pollution, we have devised a method for maximizing the recovery of phosphorus from chicken litter. In previous experimentation, we determined the optimal pH values for extraction and precipitation of phosphorus to be approximately 4.3 and 8.8, respectively. The aims of this study were to (1) incorporate our method into a continuous flow process for automated extraction and recovery, and (2) test the extraction efficiencies of three different litter loadings (i.e., 4, 20, and 80 g/L). Both goals involved mixing chicken litter with water to form a slurry, followed by CO2 bubbling and acid addition to extract phosphorus. This process results in high levels of phosphorus in solution, and low amounts in the solids. After separating the chicken litter remnants, the solution undergoes base addition and aeration to precipitate phosphorus-containing solids, known as struvite. The whole process takes thirty-five minutes. While the method was effective at each solid loading, the lowest ratio had the highest recovery efficiency- over 80% of the total phosphorus in the chicken litter was recovered as struvite.
This work was funded, in part, through an undergraduate Research Award from the UMBC Office of Undergraduate Education. We also acknowledge the National Science Foundation (NSF CBET 1511667) for funding this project.
---
S. Riley Auer
Molly Jones-Lewis, Ancient Studies
Due to societal taboos involving the female body and childbirth throughout the ancient world, women played a primary role in the treatment of so called "female diseases" and an exclusive role in normal childbirth. My research explored the representation of obstetrical and gynecological materials as it relates to the development of gynecological theory and the world of the maia. By analyzing literary evidence alongside depictions of maia at work and gynecological tools, I offer a reconstruction of the world of ancient obstetricians, gynecologists, and midwives. Although historians have studied inscriptional and literary evidence, the reliefs and dedications accompanying the inscriptions, a potentially rich source of information, have received scant treatment, and medical instruments are usually discussed only in the context of general practice on male patients. It is essential that we include all of these source materials in our portrait of early female physicians in the Roman Empire. This project will tell the story of the women who self-identified as medical professionals by situating these few surviving women within the wider development professional medicine in the West.
---
Role of Phosphatase in Melanopsin Signaling
Olanike Awotunde, Jair Flores
Phyllis Robinson, Biological Sciences
Melanopsin, is a unique visual pigment that is expressedin a small population of intrinsically photosensitive retinal ganglion cells (ipRGCs). Melanopsin is involved in non-image forming vision, and is involved in regulating physiological processes such as circadian photoentrainment and pupillary light reflex. Our studies of melanopsin signaling focus on the activation and deactivation of its phototransduction cascade. G-protein coupled receptors (GPCRs), such as melanopsin, undergo resensitization in order respond to a new stimuli and to sustain G-protein signaling for extended periods of time. We hypothesize that there are phosphatases of the protein phosphatase family that resensitize melanopsin, and this contributes to melanopsin's capability to sustain prolonged signaling. We performed Reverse Transcriptase-PCR (RT-PCR), Western blot analysis, and immunohistochemistry to determine if protein phosphatases are expressed in mice retinae. Preliminary results using RT-PCRs suggest expression of many phosphatases in the retina (types 1-4, and 6). Western blot analysis suggests expression of protein phosphatases of the type 1 family. Immunohistochemistry suggests protein phosphatase 1β is expressed in all cell layers of the retina. Future work aims to test which of these phosphatases interact with melanopsin in ipRGCs and to test the significance of phosphatase activity in melanopsin signaling.
This investigation was sponsored by NIH/NIGMS MARC U*STAR T3408663 National Research Service Award to UMBC.
---
Assisting the City of Baltimore in Maintaining and Upgrading its Aging Water Distribution Network
Aakash Bajpai
Panos Charalambides, Mechanical Engineering
Currently, the City of Baltimore, Department of Public Works (DPW) oversees the operation of an aging water distribution network that has increasingly presented the City with costly water main ruptures with the consequences of urgent repairs associated with disruptions of traffic, commerce and potentially electricity, telephone, cable and internet services. To help mitigate this, this project continues work on a predictive failure model that can be used to assess the state of "health" of the water distribution network for the city of Baltimore while providing the DPW a critical diagnostic tool. Failure criteria due to normal stress, normal strain, fracture toughness, and more will be incorporated into the model. The model will incorporate evolution laws needed to account for changes in the water pipe material constitution, geometry as well as operating conditions, including changes in loading and environment. The model will be used to conduct parametric studies needed to establish failure maps capable of exploring the effects of several agents contributing to the degradation and failure of water mains. Subsequently, finding the leading factors in failure through exploration of the parametric studies. Additionally, the model will be expanded to include an elastic foundation, and other system parameters.
This investigation was sponsored by NIH/NIGMS MARC U*STAR T3408663 National Research Service Award to UMBC.
---
Dispositional Mindfulness and Children's Anticipatory Anxiety for Acute Pain
Alisa Bannerjee, Halima Doka
Lynnda Dahlquist, Psychology; Wendy Pinder, Psychology, UMBC
Mindfulness, described as the awareness of present thoughts and sensations, has been employed in the treatments of several psychological and physical health conditions. Prior research suggests that interventions that aim to increase mindfulness can be a useful approach to both anxiety and pain management. The purpose of this study is to assess how dispositional mindfulness relates to anxiety experienced by children and adolescents in anticipation of undergoing a cold pressor task (submerging their hand in uncomfortably cold water). Seventy-nine children aged 8-12 completed a series of questionnaires and then completed a cold pressor task. The Child and Adolescent Mindfulness Measure (CAMM) questionnaire was administered to evaluate dispositional mindfulness. Prior to each cold pressor trial, the children were asked to rate their level of anxiety on a Visual Analog Scale. We hypothesize that children who are more mindful will have lower anticipatory anxiety ratings. We will examine the correlation between children's CAMM scores and cold pressor anxiety ratings. Findings from this study may have implications for future research on mindfulness-based interventions for children in clinical settings to help alleviate their symptoms of anxiety related to anticipating painful medical procedures.
---
Investigation of Societal-Level Peace Initiatives within the Arab-Israeli Protracted Social Conflict
Stephanie Barnaba
Brigid Starkey, Global Studies
My research derives from the Protracted Social Conflict Theory popularized by Edward E. Azar in 1978. His framework presented international conflicts, such as the Arab-Israeli one, as tied to deprivation of basic needs at the communal level and the struggle to achieve social-level recognition vis-à-vis the "other," or adversary. This theory looks at conflict in contrast to the realist belief that only power struggles between state governments matter as they try to gain a competitive advantage. As he characterized protracted social conflicts, Azar wrote of violence, but also of noteworthy gestures of peace that could occasionally be spotted amidst the conflict. My research focused on material cooperation at the societal level between the two sides within the Arab-Israeli conflict, and explored the development of societal-level peace initiatives. Through a combination of event data analysis and case study focus, the findings point to a tradition of peaceful cooperation even within the zones of conflict. If bottom-up conflict management is to be given its due, research such as this will have to achieve notoriety and draw attention to the societal level as equally or more important than the state or "top down" level of analysis.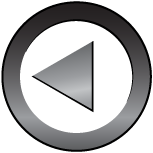 The Borderlands: How the Alien's Territory Becomes Productive Literary Space
Emma Barnes
Maleda Belilgne, Africana Studies and English
My creative work grows out of how Gloria Anzaldua's book Borderlands/La Frontera: The New Mestiza relates to the experience of immigrants with non-immigrants. Anzaldua coins the term "borderlands" to describe the region where two opposing worlds (sexuality, race, religion, culture, and gender) merge. The borderland is a conflicting zone where people reside in-between two worlds, straddling the line between two identities. To inform this discussion, I situate June Jordan's Soldier, a reminiscence of the author's experience with her Jamaican father, within the framework of Anzaldua's concept. Both authors use the territory of the outsider to create literary works that explicate the meaning of the borderland. My creative nonfiction work compares my experience with an immigrant father to Jordan's, all within the theoretical confines of Anzaldua's borderland. I explore the borderland in the 21st century in relation to immigration and other characteristics that separate people. This project investigates the meaning of living between worlds, and how people respond to this divided reality.
---
Finding the Target: Pre-service Teachers' Perspectives about Culturally Responsive Practices
Jasper Barnes
Mavis Sanders, Education; Bonny Tighe, Mathematics; Sarah Jewett, executive director of the STEM Transfer Student Success Initiative
Several education professionals have advocated for Culturally Responsive Techniques (CRT) to be utilized in classrooms and have shown the benefits of CRT. Advocates argue that CRT is one strategy that can promote student engagement, increase academic performance, and facilitate positive teacher-student relationships. However, there is limited local research about pre-service teachers' understanding and use of CRT practices as tools to improve students' educational experiences and outcomes. This presentation describes findings from a study addressing this gap. The study includes qualitative interviews of 4 pre-teachers, teacher candidates in their internship phase. The candidates completed their internships in Baltimore City public schools. [Include sentence with demographic information for teachers.] It presents these pre-service teachers' perspectives on definitions, benefits, and practices of CRT, as well as the factors that would best help them implement CRT in their classrooms. Results from the study reveal that [will include when research is complete]. Implications of the study's findings for improving classroom instruction are discussed.
---
Screening Small Molecule Ligands with the Core Encapsidation Signal of HIV-1 RNA as a Potential Drug Target
Sapna Basappa
Michael Summers, HHMI
Millions of people in the United States are infected with Human Immunodeficiency Virus Type 1 (HIV-1). HIV-1 attacks the CD4 cells of the immune system, and without treatment the infection will progress to Acquired Immunodeficiency Syndrome (AIDS). Current treatments target proteins that play important roles in stages of the HIV-1 life cycle, but due to the high mutation rate of the virus, drug resistance is rapidly developed. One alternative is to develop therapeutics that target functional RNA elements within the highly-conserved 5′-untranslated region (UTR). The purpose of this project is to identify small molecule ligands that bind to the core encapsidation signal (CES) of HIV-1. CES was identified as a region within the 5′-UTR that directs packaging of the viral genome. In the absence of this RNA element, HIV-1 virions cannot package their genomes to produce new infectious virions. For this project, we use techniques including nuclear magnetic resonance (NMR) spectroscopy and isothermal titration calorimetry (ITC) to characterize the sites of ligand binding and affinity. We have concluded that aminoglycosides are binding to CES, but it is unknown whether this results in inhibitory effects. Future work will focus on performing in vivo studies to confirm inhibitory effects on replication.
NIH grant #5R01GM042561.
---
Challenges to Prehospital Care in Honduras
Haley Bast
J Lee Jenkins, Emergency Health Services
Honduras Emergency Medical Systems (EMS) had endured extreme disorganization due to the lack of funding and resource throughout the country. Therefore, the country has been unable to obtain necessary training needed to ensure adequate patient care. In 2001, Hurricane Mitch severely impacted the country of Honduras, wiping out most of the necessary resources needed for survival (Erich, 2001). In order to repair the damage, it is vital that structure is put into place so that medical processes can be consistent and effective throughout Honduras. Upon research, it was found that an academic study of prehospital emergency care in Honduras has yet to be published. Therefore, in this paper, the system is evaluated based on demographics, a specific analysis of the system, and possible solutions to problems.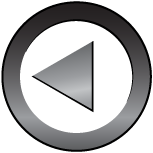 Distribution of Baltimore's Urban Woodlands Across Neighborhoods, Slope, and Wetness
Siarah Beall, Meghan Gilbert
Matthew Baker, Geography and Environmental Systems
The purpose of this study was to identify patterns of forest distribution across the fifty-five neighborhoods in Baltimore City and to assess whether remnant patches are representative of surrounding terrain. The greenspace provided by remnant patches offers numerous potential benefits and ecosystem services within the city, so it is important to understand the spatial configuration of urban forests and factors that may affect their composition. Understanding of forest structural dynamics has been drawn from natural environments rather than urban settings. Our study utilized land cover derived from a 1m resolution, classified satellite image and a 10m digital elevation model (DEM) from the national elevation dataset. We used morphometric spatial pattern analysis (MSPA) to distinguish interior forest from edges and isolated canopies. Digital terrain data was used to determine local topographic slope and wetness throughout the city. We compared distributions of average slope and wetness for each woodland type by neighborhood with the broader pattern of all tree canopy and unwooded terrain. We found significant differences among woodland types across neighborhoods and that woodlands were often topographically distinct from surrounding terrain. Such differences imply that urban forests in Baltimore neighborhoods may not be capable of providing a consistent set of ecosystem services.
---
Nightwish: The Global Fan Culture of a Finnish Symphonic Metal Band
Elena Beck
Fan Yang, Media and Communication Studies
Since the formation of the symphonic metal band Nightwish in 1996, its hometown of Kitee, Finland, has felt the band's rise to international fame and its impact on the local character and culture. At the same time, the folk culture of the village maintains its mark on the band itself, influencing the band's music and visuals, and thus sharing that aesthetic with the world. Metal music fans flock to Kitee to visit the birthplace of their idols, leading to exchanges of music, culture, and local and global identities. Through ethnographic research, such as participant observation and interviews with locals and visitors to the town, I explore the impact of a globalized fan culture on a local community. I also examine the representations of the band and its fan culture as portrayed through global media, such as documentary video and social media. The growth, modification, reinforcement, and distribution of the culture of one Finnish town and the Nightwish fan culture around the world provides an illustration of how the globalization of music impacts the lives of many.
---
Electromagnetic Simulations of Metal Nanoparticles and Metal Nanoparticle Assemblies
Kyle Belluomo
Matthew Pelton, Physics
It has previously been shown that coupling two silver nanoparticles to a semi-conducting nanoparticle produces a dip in the scattering and absorption spectrum compared to the spectrum of a single silver nanoparticle. This dip has potential applications in developing optical computers, because if we are able to control when this dip occurs, it could act as a modulator for light signals within the computer. The previous calculation was with an idealized system; this project focuses on making the same calculations but with a more realistic system using gold nanoparticles. A graduate student working in the same lab will attempt to experimentally measure the scattering and absorption spectrum of the gold nanoparticle system. In conjunction with the experiment, I will perform electromagnetic calculations of the same system to generate scattering and absorption spectra that we can compare to experiment. We have generated spectra from simple test geometries using two different computational techniques from three different software packages, which are all in agreement with one another. From here we will choose the most suitable calculation method for our purposes, and use this method to test the realistic system being looked at experimentally.
This work was funded, in part, through an Undergraduate Research Award from the UMBC Office of Undergraduate Education.
---
Paving the Way for Regenerative Medicine: Curating Planarian Experiments in a Centralized Mathematical Database
Junaid Bhatti, Abraar Muneem
Daniel Lobo, Biological Sciences
The rise of sophisticated machine learning algorithms and computational power has brought upon a novel way of studying planarians. The Lobo Lab has developed a mathematical ontology for encoding regenerative experiments, together with an artificial intelligence method to automatically infer mechanistic models of regeneration. In this project, we have curated experiments into a formal database, called Planform, which stores, in a mathematical language, thousands of planarian experiments and results performed in the past decade. The data includes details of the experimental interventions, such as drug additions, genetic interference, and surgical manipulations, and their effects on the resultant morphologies. This curated dataset not only deals with the growth and shape of the worm, but also show how the presence, or the lack, of key genes, results in different patterns and morphologies in the worm. Planform is a freely-available, centralized collection of information that helps the scientific community search efficiently for experiments and morphologies published in the literature. More importantly, this resource is essential for the application of artificial intelligence methods to automatically reverse-engineer models that explain the regulatory mechanisms controlling the regeneration in these worms. All these efforts will pave the way for the next-generation applications in human regenerative medicine.
---
Painful Thermal Stimulation to the Face and Arm Produces Different Patterns of Brain Activity in Migraine Patients
Jessica Black, Jing Zhang1
1University of Baltimore
Raimi Quiton, Psychology; David A. Seminowicz, University of Baltimore, Neural and Pain Sciences
Migraine is a neurological condition associated with abnormal brain structure and function, but the relationship between migraine and acute pain perception remains unclear. This study aimed to investigate the differences in pain processing between migraine patients and healthy controls. We used painful heat stimulation on the left face and forearm to stimulate the trigeminal nerve and spinal nociceptive pathways, respectively. Whole-brain activation was measured using fMRI in 6 migraine patients and 6 matched controls. During arm stimulation, migraineurs had increased activation of right ventrolateral prefrontal cortex (VLPFC). Facial stimulation resulted in greater differences, with migraineurs showing increased activation in the left VLPFC, left dorsal medial prefrontal cortex, left dorsolateral prefrontal cortex (DLPFC), and right posterior parietal cortex. Additionally, we conducted a systematic review of the literature to determine if there was convergence in activation patterns among migraineurs during painful stimulation to different body areas. Review of nine studies (total n=346) revealed that, in general, migraineurs had higher pain-related activation than controls in more brain areas during face stimulation than extremity stimulation. The lack of imaging studies assessing pain processing networks in migraine and the discrepancies among those that do exist speak to a need for more research.
---
OPVL: Improving Historical Source Analysis
Garrett Bockmiller
Tim Johnson, Education
The analysis of sources and documents is important in the discussion of content from the Social Studies discipline. Determination of credibility and validity of a particular source is crucial for students to become critical observers in a world of information and sources. The population of study was one class of World History, Standard Level, from a public magnet high school in the Mid-Atlantic region using the International Baccalaureate (IB) curriculum. The study investigated use of intervention techniques, such as instruction focused on visual sources, dialectical journals, and more opportunities for practice. The use of visual sources allowed for higher student engagement, especially in students with lower baseline data. The IB-aligned curriculum technique used to test students on their source analysis, OPVL (Origin, Purpose, Value, and Limitation) was used as the assessment to collect comparable data. By allowing more opportunities for students to work with engaging visual information, students were allowed to reach higher standards as stated within the general IB rubrics. The chosen students showed significant improvement in the intervention period and demonstrated their improvement through higher score results, compared to the collected baseline data, on the examined summative assessment in the third quarter.
---
9/11 Through the Eyes of the Millennial Generation
Renee Booker
Michele Osherow, English
For my creative project, I collected various experiences and recollections from people who were children on September 11, 2001. Each of these individual stories illustrates not only different viewpoints of that day, but also how that day's events continue to affect these members of the Millennial Generation. I have joined these stories with facts surrounding 9/11 to create a kind of narrative timeline. This project was inspired by the realization that 9/11 was a common point of brutal awakening among members of the Millennial Generation. Those few hours taught us things about our world that we were unprepared to learn. Our country and culture directed us to face those things, even if we could not understand them. Each of the stories in this timeline is both similar and different in many ways. Because of this, weaving them together creates an inclusive snapshot of how one event was experienced by members of a generation.
This work was funded, in part, through an Undergraduate Research Award from the UMBC Office of Undergraduate Education.
---
Production of Human Pro-insulin using Escherichia Coli cell-free Expression System
Shayan Borhani
Chandrasekhar Gurramkonda, CAST; Govind Rao, CAST
Human insulin is a critical metabolic protein which aids in the uptake of glucose within the blood stream. In patients suffering from diabetes, insulin does not effectively uptake glucose and damaged beta cells are unable to produce efficacious insulin. According to the Center for Disease Control, approximately one in three adults in the US is expected to have diabetes by the year 2050. As a result, there is a critical demand for physiological grade, injectable human insulin. Historically, a variety of ways have been utilized by the pharmaceutical industry to produce human insulin. We are purposing an alternative approach, using Escherichia coli cell free expression systems to express pro-insulin, with subsequent purification and transpeptidation processes to yield human insulin. This process could revolutionize the production of human insulin and make insulin more accessible for those in need.
DARPA.
---
Unpacking the Effects of Impervious Cover and Conductance on Stream Invertebrates in Maryland
Jaelyn Bos
Matthew Baker, Geography and Environmental Systems
Impervious cover in stream watersheds is linked to both changes in stream chemistry and changes in macroinvertebrate communities, and we analyze data from Maryland streams to quantify the nature of these links. Studies of urbanization impacts show that impervious covers, or hard surfacse that do not absorb water, are an effective proxy for road and population densities. However, recent study indicates that stream macroinvertebrates respond negatively to even small increases in impervious cover. We use novel analytical techniques to attempt to disentangle potential mechanisms associated with recent findings across 737 streams in central Maryland. Using the TITAN package for R to analyze data from the Maryland Biological Stream Survey, assess the potential for elevated conductivity to play a causal role in observed stream impairment. We argue that increase in stream conductance is a key mechanism by which impervious cover affects stream macroinvertebrates, and that change in conductance causes biotic change at lower levels of impervious cover than do hydrologic effects. We also show that the spatial arrangement of impervious cover within watersheds can mitigate its impact on water chemistry and stream biota. Our results have scientific value, and also potential applications in stormwater management, landscape design, and water quality law.
---
Emergence of Biculturalism in First-generation Latino/a and Hispanic Immigrants
Cara Borja
Anne Brodsky, Psychology
The U.S. Census Bureau reports that with approximately fifty-six million people of Hispanic origin residing in the United States, the Hispanic population constitutes the largest ethnic minority in the country (2015). With the exposure to a novel culture, this population and other ethnic minorities often must acquire a bicultural identity. In this context, bicultural individuals are those who have embodied both their ethnic Hispanic culture and mainstream American culture. Utilizing semi-structured interviews and qualitative research methods, this study investigated the process of bicultural development in first-generation Latino/a and Hispanic immigrants. First-generation Hispanic participants were recruited from the Baltimore-Washington, D.C. area to partake in qualitative semi-structured interviews comprised of questions regarding cultural values and experiences in the U.S. Using Atlas.ti, a qualitative research software, the interviews were analyzed using primarily Corbin's and Strauss' (1990) grounded theory approach consisting of open coding, axial coding, and selective coding. The data was analyzed to identify components that affect bicultural development such as language, exposure to individuals born in the U.S., and continued practice of native traditions. This research further studied the complex interplay between several other factors and how their dynamic affects a bicultural individuals' daily ways of living in America's multicultural environment.
This work was funded, in part, through an Undergraduate Research Award from the UMBC Office of Undergraduate Education.
---
The Effects of Pairing and Simulations on the Ability to Conduct Research
Taisha Bowman
Jonathan Singer, Education
This study investigated the use of pairs and simulations for improving a seventh grade class' research abilities. The goal of this project was to have 70 percent of the student population increase their score by one criteria level on the Project Lead the Way rubric. Student growth was measured using two factors: the ability to demonstrate an understanding of how to collect research and the ability to clearly articulate information found through research. Pre-test data was collected by having students conduct research individually with links from various websites. The pre-test shows that 48% of students achieved a score of three or four in accordance with the rubric. Students were paired at one computer to increase motivation, facilitate engagement, and aid in retention (Denner, Werner, Campe, & Ortiz, 2014). Students facilitated a positive learning environment by using simulations to conduct research (D'Angelo, Rutstein, Harris, Haertel, Bernad, & Borokhovski, 2013). Pairing students at one computer and having each pair conduct research through simulations allowed 63 percent of students to increase at least one level in their ability to conduct pre-project research.
---
Jacob Brackett, Matthew Wright, Alec Lawrie, Yasmine Solomin
Eric Jordan, Computer Science and Electrical Engineering
Nine to Fired is a video game project originating from the Capstone Games Group Project course. Developed in the Unity game engine by an interdisciplinary team of computer science and visual arts majors, Nine to Fired is a fast paced, top-down, three-dimensional, stealth game. Aimed at filling a relatively empty niche in the current games market, the game combines the methodical planning and high tension aspects of the traditional stealth game with the reflex heavy and high adrenaline gameplay of an arcade styled action game. Artists were challenged to create a wide variety of interesting and varied maps and locations in the often monotonous setting of the common office building, as well as creating a simple but distinctive style that worked in a top-down orthographic perspective. Programmers were tasked with developing a wide variety of unique artificial intelligence behaviors for the numerous guards and enemies found within the game, as well as implementing the required systems to constitute fast and responsive gameplay within the framework of a stealth game.
---
Investigation of Adaptation in Melanopsin Activation
Thomas Burnett
Thomas Burnett, Biological Sciences
Melanopsin, a G-Protein Coupled Receptor expressed in the ganglion cell layer of the mammalian retina, is involved in non-image forming visual responses, such as the pupillary light reflex and synchronization of circadian rhythms. Melanopsin responds to blue light, where it will later be deactivated by phosphorylation on residues of the C-terminus. Understanding melanopsin deactivation may later help those afflicted with conditions of the circadian rhythm, such as non-24 sleep-wake disorder. The kinetics of activation and deactivation of Melanopsin differ among species, with armadillo possessing slower activation and deactivation kinetics than mice and humans. Armadillo Melanopsin was studied to determine if the addition of phosphorylation sites in the C-terminus seen in mouse and human Melanopsin, which armadillo Melanopsin lacks, would produce faster deactivation kinetics. A plasmid containing the armadillo Melanopsin gene was constructed, then transformed and replicated in Escherichia coli. The plasmid was extracted, then transfected into Human Embryonic Kidney cells, where the protein was expressed. This Melanopsin was then assessed via calcium imaging assay after exposure to light. The mutated armadillo Melanopsin demonstrated faster deactivation kinetics, like that of mouse Melanopsin, confirming the direct correlation between phosphorylation sites and deactivation kinetics.
---
Trait Variation Within Seasonally and Geographically Distinct Communities
Kerria Burns
Jeff Leips, Biological Sciences
Climatic and biotic interactions in any location determine local biodiversity and phenotypic traits of interacting species. Knowledge of community composition and trait values thus offers insight into the adaptive strategies of organisms and could elucidate mechanisms underlying biodiversity. Towards this end, the degree of cuticle pigmentation (melanin) for a number of Drosophila species collected between New Hampshire and Florida will be quantified, testing whether pigmentation increases with latitude as heat retention delimits activity; conversely, lighter cuticles are favored where overheating is a risk. Because melanization also serves as immune defense against parasitoid wasps, selective pressure exerted by wasps may be counter to that imposed by climate. Information on geographic and seasonal patterns of cuticle pigmentation combined with knowledge of parasitoid biodiversity and abundance in these communities will test the relative importance of these selective pressures on this trait. Understanding how organisms respond to environmental changes is necessary to inform conservation efforts as climate change increasingly alters global biodiversity.
This work was funded, in part, through an Undergraduate Research Award from the UMBC Office of Undergraduate Education.
---
Effect of Environmental sand coloring on reflectance of Neogonodactylus oerstedii
Anya Byrd
Thomas Cronin, Biological Sciences
Mantis shrimp can detect ultraviolet (UV) light, and Neogonodactylus oerstedii displays many varying colors and shades. This study was to test if the reflectance of the mantis shrimp species, N. oerstedii, changes with the coloring of its environment. To better understand this phenomenon, we placed different individuals in tanks with varying colors of sand on which to live (blue, black, grey, white, a mix of different browns, and a red brown), and weekly reflectance readings were taken on various parts of the body (carapace, thorax, and abdomen) then graphed using Excel. We expected reflectance to change over time to become more like the color they were on, but at the two-month time point we are rejecting this hypothesis. However, none of the animals have molted since the start of the experiment, so color changes may have yet to be measurable. Current results show that males tend to boost the intensity of their UV reflectance (including shorter wavelength UV) more than females. Animals in neutral/monochromatic colors tended to change less than those in colored ones. Of various body parts, the carapace tended to stay the most consistent. It will be interesting to see if these trends continue over time.
This work was funded by the Air Force Office of Scientific Research.
---
The Legalization of Recreational Marijuana and Its Impact on Crime in Colorado
Yisroel Cahn
Thomas Gindling, Economics
In 2012, the Colorado state legislature passed Amendment 64 to the Colorado State Constitution, legalizing the sale and consumption of marijuana for recreational purposes. The legal commercial sale of marijuana began in 2014. There has been debate as to what externalities may come from the legal commercial sale of marijuana, and in particular its effect on crime. This article uses a difference-in-differences approach to evaluate what effect Colorado's Amendment 64 had on crime, if any. We found evidence that the legalization of recreational marijuana led to a decrease in the number of thefts and murders, but had little or no effect on the number of burglaries.
---
Investigating the Correlations between Spirituality, Stress, and Adjustment in Military Couples
Andrea Calderon, Margaret Talbot, The George Washington University, Matthew Allen 1, Allison Bond2, Christine Leonhardt3
1McDaniel College, 2The Catholic University of America, 3Georgetown University
Stephen Bowles, Center for Technology & National Security Policy, National Defense University; Paul Bartone, Center for Technology & National Security Policy, National Defense University
Military couples face unique obstacles for post-deployment reintegration (McCubbin and McCubbin, 1988). Couples turn to a variety of coping strategies at the individual and community level. According to the Military Family Fitness Model (Bowles et al. 2015), spirituality is one such individual resource. This study will investigate the relationship between spirituality and stress, and their effects on adjustment in military couples. In this study, 46 military couples (n=92) were recruited from a military installation. Couples were administered the Perceived Stress Scale (PSS; Cohen, Kamarck, Mermelstein, 1983), the Work Life Well-Being Inventory(WLWBI; Jex, Bowles, Cunningham,& Jex, 2008), and Dyadic Adjustment Scale-7 (DAS-7; Spanier, 1976). Researchers hypothesized (1) Spirituality is negatively associated with stress in military couples and (2) Spirituality is positively associated with adjustment in military couples. Results of this study supported Hypothesis 1 (r= -0.213, p<.05) but did not support Hypothesis 2. By participating in spiritual traditions, individuals may gain a sense of peace that aids them in dealing with the stress of reintegration. Future studies should focus on the effects of spirituality in both individuals and military couples by administering more content specific surveys.
---
Examining the Effectiveness of Token Economies in Education
Danielle Caldwell, Leah Voelkel, Klaire Williams
Jolene Sy, Psychology; Marissa Daly, Applied Developmental Psychology, UMBC
In many educational and home settings, educators use token economies to increase desired responses and/or decrease undesired responses. In this study, we compared the effects of four conditions: (a) experimenter-delivered token reinforcement, where the experimenter placed tokens on a token board contingent on correct responses and five tokens could be exchanged for a preferred item, (b) student-token reinforcement, where the students were required to place the token on the board and five tokens could be exchanged for a preferred item, (c) a fixed ratio 5 schedule, where a preferred item was delivered after five correct responses, and (d) a fixed ratio 5 schedule where a 30-s break was delivered after five correct responses. Rates of academic skill acquisition were compared across conditions. To date, two children diagnosed with autism spectrum disorder have served as participants. Target responses were verbal comprehension and visual comprehension for participants one and two, respectively. Both tasks were formulated from individualized education program goals. So far, rates of acquisition vary across conditions for each participant.
---
Increasing the Frequency of Homology Directed Repair After CRISPR Cas9-Induced DNA Cleavage
Gabriela Canales
Charles Bieberich, Biological Sciences
This abstract has been withheld by request by the Mentor.
---
The Effects of Aluminum Ions on Intergranular Corrosion in AA5083
Ricardo Cardoza
Robert Kelly, University of Virginia
Aluminum alloy (AA) 5xxx series is commonly used in naval ships due to their low cost, high strength to weight ratio, and great resistance to uniform corrosion. Unfortunately, a localized corrosion known as intergranular corrosion (IGC) still occurs releasing aluminum ions into the solution. This research Is aimed to determine if those ions affect the corrosion rate. AA5083 was tested using cathodic polarization scans showing the diffusion limited current density (DLCD). From these scans, aluminum ions showed no effect on the corrosion rate. Following the scans, 100-hour bulk exposures were conducted with varying set ups to corrode the metal. From these exposures, it was clear that the exposure with the greater aluminum concentration caused much more damage than any other exposure ran. It was also observed that the greater the aluminum ion concentration there was, the more initiation sites occurred. Additionally, electrochemical impedance spectroscopy tests were ran. These experiments helped prove that the presence of aluminum ions causes AA5083 to corrode at a much faster rate. Hopefully future experiments can explain the cause of aluminum ions negative effects.
This work was funded, in part, by The National Science Foundation- Surface Thin Film.
---
Probing the Structure of the HIV-1 5′-Leader Dimeric Conformation
Hannah Carter, Joshua Brown
Michael Summers, Chemistry and Biochemistry
The HIV-1 RNA genome is regulated by the 5′-Leader (5′-L) region, which can exist in a monomeric or dimeric conformation. The monomeric conformation is implicated in translation, while the dimer forms a structure that attenuates translation and exposes viral nucleocapsid binding sites, subsequently leading to packaging. We are using nuclear magnetic resonance (NMR) spectroscopy to probe the full-length intact dimeric 5′-L, based on a truncated version of the dimer which has already been solved. Using a fragmentation based study, we have confirmed the presence of multiple structural elements, including the existence of an intramolecular interaction between the U5 and AUG regions of the RNA which in turn exposes the dimer-promoting hairpin loop. We will continue this approach until the full-length dimer structure is confirmed. Determining the structure of the dimer will provide the basis of a structure-based design for a potential inhibitor.
This research was funded, in part, by a grant to UMBC from the Howard Hughes Medical Institute through the Pre-college and Undergraduate Science Education Program.
---
BEDBOT: A Control Structure for the Piano Mattress Project
Nicholas Carter, Andrew Soyka, Carol Zubrowksi, Joshua Shomo
E. F. Charles LaBerge, Computer Science and Electrical Engineering
Those who are bedridden experience discomfort from their bed due to their prolonged supine position. A mattress that can dynamically adjust its firmness can alleviate this discomfort. One implementation of this solution is to use air chambers that completely span the bottom of the mattress. The Piano Mattress is a current PhD project at UMBC which incorporates this implementation. Our project, BEDBOT, provides the logical structure associated with the Piano Mattress. Through a mobile or web interface, one can adjust the pressure of each air chamber individually, altering the firmness of the mattress to the user's specification. BEDBOT uses air pumps to safely and accurately control the rate of inflation/deflation of each chamber. Heart rate, body temperature, and blood oxygen saturation sensors are also incorporated into BEDBOT to take biological measurements of the user. These measurements, both current and previous, are displayed within the interface and are stored long-term in a database. The current prototype of BEDBOT is built for a small-scale version of the Piano Mattress but is scalable to the full-sized design.
The Department of Computer Science and Electrical Engineering at UMBC.
---
The Impact of Poverty on Crime in Montgomery County: Understanding Ways to Break the Poverty-crime Cycle
ViNiceia Carter, Michelle Nyden, Social Work, University of Marylan, Andrew Hart1, Camila Thorpe2
1Criminology & Criminal Justice, 2Criminology and Criminal Justice, University of Maryland, College Park
Katherine Morris, University of Maryland, Baltimore County; Wendy Stickle, Criminology and Criminal Justice, University of Maryland, College Park
Impoverished individuals and families experience disparities related to behavioral health; health; cognitive and emotional development; as well as an increased risk to violence and crime. Furthermore, having a criminal record exacerbates these challenges, creating more complex barriers for individuals, families, and communities to overcome. This qualitative research study examined the role that specific agencies take in addressing the issues of both crime and two- generation poverty in Montgomery County, MD. Interview questions were developed using findings from previous literature. Two pilot tests were conducted to ensure accuracy of questions, and questions were adjusted accordingly. Agency staff from nine social service agencies were then interviewed. Themes from each interview were analyzed and compared to create a comprehensive list of challenges and gaps in service provision. Findings from the interviews demonstrated a lack of resources or knowledge about education, housing, healthcare, behavioral health, addiction programs, employment, childcare, and financial support by both agencies and individuals; a lack of interagency collaboration; a lack of two- generation prevention programs, and a comprehensive way to track outcomes of the criminally involved. Future research will further map interagency collaboration in Montgomery County to provide a comprehensive list of available resources for individuals, communities, and agencies.
---
Reducing Mathematics Anxiety through Problem Solving Activities and Tasks
Yan Cao
Christopher Rakes, Education
The present study examined the degree to which explicit linkages between abstract mathematical ideas and concrete representations improved student conceptual understanding, increased their perseverance to solve mathematics problems, and reduced mathematics anxiety. Mathematical problem solving was measured by a rubric developed and validated by the school district. Eighteen pre-algebra students in a suburban middle school participated in the study. The intervention lasted six weeks across one unit and focused on using Polya's Problem Solving Method and engaging students in complex mathematical tasks. The mathematical tasks were chosen to connect with students' everyday experiences and reasoning. Data consisted of observations, teacher journal notes, student written work, and benchmark assessments. Student reasoning, approaches and problem solving skills were analyzed both qualitatively and quantitatively. Baseline data and observations indicated that the students struggled with basic mathematical reasoning and, generally memorized the formulas without understanding their meaning or connections to concepts, processes, and procedures. Preliminary data indicate that students did improve their problem-solving skills during the intervention period. These results suggest that an emphasis on mathematical thinking and using a framework such as Polya's Problem Solving method can help at-risk mathematics students engage in complex mathematical tasks successfully.
---
Mediating and Moderating Processes in the Association Between Asian-American Mothers' Acculturation and Parenting Styles
Kristofer Castro, Kathy T. T. Vu, Jing Yu
Charissa Cheah, Psychology
Asian-American mothers' who are more acculturated tend to have higher psychological well-being (PWB). In turn, higher PWB may lead to less use of authoritarian parenting and more authoritative parenting. Moreover, ethnic identity (EI), one's sense of belonging to an ethnic group, may enhance the positive effects of acculturation on PWB as mothers navigate their environment. However, the mediating role of PWB and moderating role of EI has not been previously examined. Thus, the present study examined the moderating role of Asian-American mothers' EI in the relation between their acculturation and PWB, and the mediating role of PWB in the association between their acculturation and parenting styles in one model. Asian-American mothers (N=197), reported on their: (1) American acculturation, (2) EI, (3) PWB, and (4) parenting styles. Moderated mediational analyses revealed that American acculturation contributed to better PWB only if mothers reported higher EI. Mothers with higher EI and pride may be better able to utilize the resources within their community while engaging with the mainstream-culture, which promote their PWB. In turn, mothers' with greater PWB may have greater psychological resources to engage in authoritative parenting and not resort to authoritarian parenting. Implications for Asian-American families will be discussed.
This work was funded, in part, through an Undergraduate Research Award from the UMBC Office of Undergraduate Education.
---
Do Prompts Help Students Create More In-depth Artist Statements?
Bethany Cauble
Cheryl North, Education
Artist statements allow students to analyze their work and explain their creative processes, but students often struggle to write in-depth statements that discuss how the elements of art and principles of design are incorporated into their artwork. This research focused on 7th grade students in a racially and ethnically diverse urban/ suburban middle school. The students regularly write artist statements at the end of each unit, but there is little improvement in the quantity and quality of their writing. In order to monitor the evolution of their artist statements, this research was limited to five female and two male 7th grade students who consistently brought their sketchbooks to class. The study analyzed the progress of artist statements over three units. The first set of artist statements were brief and non-descriptive. During this research increasingly descriptive prompts were provided and the quality of statements was assessed on length, vocabulary and descriptions that included analyses of the elements of art and principles of design.
---
Using Bayesian Analysis Relaxation Spectra to Analyze Peptide Based Hydrogels
Dennis Chacko
Marc Taraban, University of Maryland Baltimore School of Pharmacy
The composition of hydrogels can significantly affect their structural organization and mechanical properties. Mechanical spectroscopy data obtained via frequency sweeps in dynamic oscillatory rheometry experiments bear important information on the structure-properties relationships. Bayesian analysis (using BayesRelax software) used to produce a set of mechanical relaxation spectra for oligopeptide-based hydrogels containing various proportions of hydroxypropyl cellulose (HPC). Based on the resulting spectra, structural organization of the hydrogel fibers and the dynamics of their interactions has been suggested. Higher concentrations of HPC resulted in shorter fiber chains, while larger peptide proportions tend to enlarge fiber length, leading to greater density of fiber entanglement. Individual fiber units become more mobile when small HPC amount are added to oligopeptide-based hydrogel. With increasing HPC fraction, the units become rigidly fixed inside the fiber. Higher concentrations of either protein or HPC tended to restrict entire network movement. By altering the relative composition of the biomaterial (HPC vs. oligopeptides), it is possible to attain necessary dynamic properties. This is very important for the development of new biomaterials for human tissue engineering and to create extracellular matrices (ECM) for controlled proliferation and differentiation of human stem cells.
---
Andros Island Vegetation Types: Habitat Usage Patterns of the Bahama Oriole
Jennifer Christhilf
Kevin Omland, Biological Sciences; Matthew Fagan, Geography and Environmental Systems, UMBC
The Bahama Oriole is a critically endangered species found only on Andros Island in the Bahamas, with the latest population survey in 2009 estimating their population to be between 190 and 240 individuals. This project created a habitat classification map of Bahama Oriole key habitats on North Andros using satellite imagery in order to aid conservation efforts, which include understanding the bird's distribution and usage of particular habitats throughout the island. Understanding the oriole's habitat types and their availability through classification is a key aspect of estimating the population size and determining breeding areas, which better prepares researchers and conservationists to protect this species. After preliminary research, I gathered spatial vegetation and habitat data throughout the study site on North Andros, compared different automated programs for defining habitat boundary lines, and verified their accuracy using ground data. The final class delineation is developed areas, water, sand, wetlands, agriculture, and a gradient of coppice and pine forests. This habitat map has a wide range of applications, in particular the conservation of the Bahama Oriole and other endangered species on Andros Island.
This work was funded, in part, through an Undergraduate Research Award from the UMBC Office of Undergraduate Education.
---
Polymerization is Required for UNC-45A Destabilization of Microtubules in Cancer Cells
Kevin Chen, Ashley1, Yoshie2
1Mooneyham, 2Iizuka
Martina Bazzaro, University of Minnesota, Twin Cities
In the Bazzaro Laboratory at the University of Minnesota, Twin Cities, we have shown that UNC-45A is a cytoskeletal-associated protein overexpressed in paclitaxel resistant cancer cells. Paclitaxel, a microtubule stabilizing agent, is a chemotherapy commonly used for treatment of ovarian cancer. Our working hypothesis is that since UNC-45A directly binds to and destabilizes microtubules, UNC-45A overexpression antagonizes paclitaxel's effect on cancer cells. Moreover, UNC-45A as a therapeutic target can make paclitaxel a more effective chemotherapy. Recent data obtained in C. elegans suggests that UNC-45A polymerization is required for its function. Thus, we aim to address whether polymerization of mammalian UNC-45A is required for function. To determine whether UNC-45A forms polymers, we treated cancer cells using disuccinimidyl suberate (DSS) crosslinking agent. Western blots of crosslinked UNC-45A show definitive UNC-45A polymerization in human cancer cells. To determine the region of UNC-45A could be responsible for polymerization, we used a recombinant protein system of full-length, C-terminally, and N-terminally truncated UNC-45A proteins. Western blots show that all recombinant UNC-45A proteins form polymers. Further research will help us to determine how domains of UNC-45A, including the neck region, interact during polymer formation, allowing further understanding of UNC-45A as a therapeutic target for paclitaxel efficiency.
This work was funded, in part, by the Department of Defense. ID#OC093424.
---
Differences in Math Socialization between Native Chinese and U.S. Chinese Immigrant Mothers
Nancy Chen, Felice Schwartz, Cassandra Simons, Brittany Gay
Susan Sonnenschein, Psychology
Both Chinese and U.S. cultures value early math learning for academic achievement. However, the Chinese value it far more, and Chinese students outperform U.S. students. Research shows academic differences may be a result of different educational practices and parent beliefs about math, Studies also show that these practices and beliefs can change because of acculturation. This study explored math conceptions of native Chinese parents in China (n=32) and first generation immigrant Chinese parents in the U.S. (n=39) to elucidate the role of acculturation in cultural differences. Participants were interviewed about their math definitions, attitudes, and educational philosophies. We hypothesized that native Chinese parents would define math using more process oriented terms, as Chinese culture emphasizes mathematical thinking. We also predicted differences in attitudes towards math and math education. Results: Chinese in China were more likely to define math as a "logical thinking process." Controlling for parents' education and age, immigrants reported significantly more enjoyment of math and confidence in their math abilities. Both immigrants and native Chinese emphasized the importance of children learning math through experiential learning. Immigrants also emphasized more the importance of learning from teachers. These results suggest immigration can affect parental beliefs.
---
Discrimination Predicts Greater John Henryism Among Racially/Ethnically Diverse Young Men
Nancy Chen, Chiderah Abani, Taylor Darden
Danielle Beatty Moody, Psychology
Discrimination, a chronic stressor for many groups in the United States, is adversely linked to psychological, social, and physical health. However, research has paid less attention to the association of discrimination with coping style, a predictor of health outcomes. Gender differences in discrimination and coping are documented, but there is limited research in young and diverse adult samples. We hypothesized that gender would moderate the association of discrimination to coping. The 14-item Perceived Ethnic Discrimination Questionnaire-Community Version measure was used to assess specific forms of discrimination and the 12-item John Henryism Active Coping (JHAC) measure assessed engagement in highly active coping strategies within stressful circumstances. Our sample included 59 African American (AA) and White undergraduates at a mid-Atlantic university. Regression analyses adjusting for age, race/ethnicity, and parental socioeconomic status, demonstrated an effect for Social Exclusion x Gender (B = 13.20, SE = 4.66, p = .01) on JHAC. For males, each 1-unit increase in social exclusion predicted a .71 increase in the JHAC score (B = 8.73, SE = 3.89, p = .03). Males reporting more race/ethnicity-related social exclusion were more likely to also report greater effortful coping. These findings may have implications for disparate health endpoints associated with discrimination.
---
Improving Rhythmic Sight Reading
Stephen Chubb
Brian Kaufman, Music; Bethann Dixon, Meade Middle School – Mentor Teacher
The ability to read standard notation is a crucial skill for musicians of any level. Even more fundamental is the ability to read rhythms specifically, regardless of pitch, articulation, etc. Reading and comprehending these rhythms at sight is invaluable practice that makes a musician more well-rounded and capable of performing in any setting. This project examined the growth in rhythmic sight reading ability of 20 seventh grade students. To acquire baseline data, students from the seventh grade band class were asked to sight read an eight measure passage of rhythms rated as a grade one by the Maryland Music Education Association (MMEA). Student were graded on a three point scale from one to three based on the number of mistakes made, with one representing a complete lack of sight reading ability, two representing some sight reading ability, and three representing adequate sight reading skills. After collecting baseline data, the students' rhythmic sight reading abilities were developed through whole class as well as differentiated individual instruction using the rhythmic studies exercises in the Standard of Excellence method books. The goal of this project was to improve each student's score by one point (i.e. from one to two, two to three).
---
Xenobiotic Exposure Induced Morphological Changes in the Main Olfactory Epithelium
Kritika Chugh
Weihong Lin, Biological Sciences
The main olfactory epithelium (MOE) in the nasal cavity plays an essential role in odor detection and transmission, which aids in the survival of the organism. Inhaled xenobiotics, including irritants and harmful microorganisms negatively impact the MOE sensitivity and integrity. The epithelium contains populations of cells such as olfactory sensory neurons, basal cells, microvillous cells, and supporting cells. In order to understand the morphology of these supporting cells in Skn-1a mice (ones lacking microvilli cells), we analyzed these cells under two conditions: water exposed (control) and irritant exposed mice. Mice were exposed to irritants for two weeks and sacrificed. The MOE was sectioned and immunostained with Olfactory Marker Protein (OMP), DAPI, and Arachidonate 5-lipoxygenase (ALOX-5). We compared the thickness of the vomeronasal organ (VNO) under the water exposed and irritant exposed condition. Furthermore, we compared the quantity of ALOX-5 positive cells in mice were compared between water exposed and irritant exposed conditions. Preliminary results show a difference in the amount of ALOX-5 between locations of the MOE (classified as more anterior or more posterior).
This investigation was sponsored by NIH/NIGMS MARC U*STAR T3408663 National Research Service Award to UMBC.
---
Is Turbulence Affecting Your Network?
Federico Cifuentes-Urtubey
Fabián Bustamante, Professor, Dept. of Electrical Engineering & Computer Science, Northwestern University
In-Flight connectivity (IFC) on commercial airplanes is in growing demand as people expect pervasive, high-performance access to the Internet. The highly unique IFC environment – with planes flying at high speed, thousands of feet midair – challenges efforts to provide a performing, reliable Internet connection to consumers. Turbulence is one of the exclusive features of the IFC context whose potential impact on network performance has been, so far, overlooked. The goal of this project is to test and examine the potential impact of turbulence on IFC performance. To this end, we have developed an application that measures velocity of a device to detect sudden changes in speed during turbulence events, records user-validated turbulence detection, and monitors network performance during a flight. Using the data collected by this app, we plan to study the correlation between user-validated turbulence events, the intensity level of encountered turbulence, and wireless network performance within the IFC context.
---
Assigning Phenotype Ontologies to Genetic Variants of Human Diseases
Ann Cirincione, Kaylyn Clark
Maricel Kann, Biological Sciences
Current knowledge about the effect of human genetic variations on disease can provide insight into phenotype-genotype relationships for better personalization and optimization of patient treatment. While some genetic markers linked to disease susceptibility have been identified, a large number are still unknown. In this study, we unified specific genetic variant data from databases including the Online Mendelian Inheritance in Man (OMIM), Clinical Variance database (ClinVar), Universal Protein Resource (UniProt), and Human Phenotype Ontology (HPO). Our analysis of over 80,000 disease variants showed over 70 percent are linked to phenotypes that cannot be correctly classified or placed in any disease ontology. Here, we used the Unified Medical Language System (UMLS) Metathesaurus to integrate a wide variety of synonyms from phenotype terminologies, including OMIM and HPO. We mapped 87 percent of unique genetic variants to phenotypic disorder concepts in the UMLS Metathesaurus through exact and normalized string matching using functions from the UMLS Terminology Server Application Program Interface (API), as well as text-mining and manual curation of records. In the future we will cluster these resulting mapped variants, constituting an important resource when developing computational tools for the further classification of human diseases based on genetic markers.
This investigation was sponsored by NIH/NIGMS MARC U*STAR T3408663 National Research Service Award to UMBC.
---
The Language of Science Education in Newton's Principia Mathematica
Marina Congedo
Molly Jones-Lewis, Ancient Studies
Sir Isaac Newton's Principia Mathematica relies heavily on the Latin language to convey his mathematical and physical principals to an audience of educated Enlightenment-era elites with a better grasp of Latin than Physics; therefore, modern translation choices greatly affect the presentation and application of important scientific information. For example, although most Physics principles are today represented by mathematical equations, Newton chose to present his original findings using long form prose with examples from everyday life; when he defines matter, he uses the Latin word materia, which also means "stuff" or "materials". Similarly, Newton chooses the word vis as "force", which also means "vigor" or "power". These repurposed words create vivid images for readers familiar with Classical Latin. Furthermore, Newton's Second Law does not actually state "force equals mass time acceleration", as most modern Physicists could quote. Rather, the "F = ma" equation derives from part of a much longer explanation combining the definition of motion and the concept of applied force. This strategy targets an audience without an extensive mathematical background. Thus, Newton relies on Latin storytelling as a teaching tool to convey his fundamental principles in a manner more understandable to his audience.
---
Improving Student Graphing Abilities by Modeling and Repetition
Amanda Conner
Jonathan Singer, Education
The present study is focusing on students successfully completing data tables and graphing. The study will focus on 15 eighth grade science students by individual testing. They will be scored on their ability to create a data table, make a graph, use a line graph and bar graph appropriately, and label all of them correctly. Throughout the class there have been many opportunities for the students to see models and receive feedback on their data tables and graphs. They will be collecting data many times throughout the year and they have had instances to practice. At the beginning of the school year, there was a teacher intervention and each student was given instructions on what is included in a data table and how to differentiate when to use a bar graph over a line graph. Early data shows students are responding positively to the repetition and consistent feedback. We will continue to assess the students and they will get a chance to collaborate to self-assess and assess each other on their graphing abilities.
---
From Oral Tradition to Cinema: An Examination of the Adaptation of Indigenous American Culture in Film
Nathaniel Croll
Nicole King, American Studies
This research examines Godfrey Reggio's adaptation of Hopi cultural heritage in the Qatsi film trilogy—Koyaanisqatsi(1983), Powaqqatsi(1988), and Naqoyqatsi(2002)—with a primary focus on how the tribe's heritage influenced and contributed to the films' titles, intertitles, score, and visual composition. The central questions are these: how well did Reggio adapt Hopi concepts—living knowledge of the Southwestern Native American tribe passed on through oral tradition since the days of the Hisatsinom, the ancient Ancestral Pueblo peoples—to films, and were these adaptations faithful and respectful representations of their culture. These are, of course, important questions in and of themselves for a given piece of media, however in retrospect they're even more important considering how much influence the Qatsi series continues to have on the multimedia landscape in the decades since its release. A single song from Koyaanisqatsi has been featured in everything from the one time world record holder for fastest-selling entertainment product in history Grand Theft Auto IV (2008), to Zack Snyder's adaptation of Watchmen (2009), and even a 2006 BMW commercial; it's only right to properly contextualize and evaluate the contributions of Hopi culture to such influential pieces of media.
---
East vs. West: Closing the Gap Between Dance Styles
Stephen Dan
Carol Hess, Dance
Dance is very diverse, and there are significant differences in technique, style, and skill between East Coast and West Coast hip-hop. This past summer I spent a month in North Hollywood, California and trained at three main studios, Debbie Reynolds, Movement Lifestyle, and Snowglobe Perspective. I took classes in hip-hop, popping, waving, Afro-fusion, house, grooves, and krump. In krump and hip-hop, for example, certain elements are emphasized more on the West Coast. In krump, there is an emphasis on control, isolation, emotion and individuality, with a heavy focus on clean, basic technique. In hip-pop, I found a heightened focus on grooves, a critical element that often gets missed on the East Coast, where most dancers watch and learn from videos of California choreographers. Realizing this, I focused on picking up the different grooves from each class and being able to replicate and teach them. I will be showcasing what I have learned in a live performance.
This work was funded, in part, through an Undergraduate Research Award from the UMBC Office of Undergraduate Education.
---
Jason deBernard, Eric Schumm, Estee Chaimson, Seth Topper
Eric Jordan, Computer Science and Electrical Engineering
The video game Junkyard Drive was created as part of a Capstone Games Group Project course and was made with Unity and Maya. The game is a fast paced 3D racing game that features the player and the enemy racers racing around a junk yard. The camera stays behind the player as they try and go around the stage three times before the other drivers. The artists faced the challenge of creating models for the two cars that are related to a dumpster scene, setting up the look of the stage, and creating props such as barrels or tires with Maya. The two cars ended up being a dune buggy and a pickup truck. The programmers were involved with setting up the physics for the car with help from Unity's physics engine, creating the enemy AI, various player controls, and the power-up boost effects. There is nothing at stake for the race except for the player proving to themselves they have the skill to beat the other racers.
---
The Culturalization of the Haka
Erika de Jesus, Jasper Simitz
Renée Lambert-Brétière, Modern Languages, Linguistics, and Intercultural Communication
New Zealand's history of social and political discourse toward the Maori language mirrors the countries cognizance towards the traditional dance of the Maori people, the Haka, utilized by the New Zealand rugby team the All Blacks. Both New Zealand's language policy and sentiment for the Haka were initially dismal and extraneous until protocol was set to reverse any impairing effects. New designation was implemented towards New Zealand's language policy in 1971 when reports by researcher Richard Benton deemed the Maori language "in critical near death-stage". The preservation of indigenous and minority languages vital to promotes cultural empowerment. Unfortunately, indigenous and minority languages are reaching alarming rates of extinction. Some countries have instituted language policies to persevere various languages. But to achieve equal representation is complex to maintain in government offices, public places, education systems and other social constructs. The Maori people have used various facets to preserve their language and cultures, ultimately to achieve equal social representation. Our objective was to analyze the social-political discourse of the Maori people's indigenous language in New Zealand. We disputed the various social contexts utilized towards the Haka and to what extent do these instances influence multilingualism in New Zealand.
---
X-Ray Variability in Resolved Jets from Black Holes
Natalie DeNigris
Eileen Meyer, Physics
Nearly all large galaxies host a super-massive black hole (SMBH) at their centers, featuring an accretion disk that may become so luminious that it outshines the host galaxy. In some cases, accreting SMBH may also produce relativistic jets of ionized plasma. The origin of these jets is not fully understood; however, they are large enough to be resolved by high-resolution telescopes such as the Hubble Space Telescope and the Chandra Space Telescope. Through multi-wavelength observations it has been shown that these jets produce synchrotron (ST) radiation; still, the nature of X-ray emission from the jets is another long-standing mystery. We proposed that any variability observed would conclusively rule out one of the two competing models for the X-ray emission, namely, the inverse-Compton model where relativistic electrons in the jet upscatter ambient CMB photons. The flux of the jet should remain steady over time; however, by detecting significant variability, the ST radiation model is preferred. Observations were obtained using Chandra's open-source archive of X-ray imaging data, then processed using the open-source processing package CIAO. Measuring the flux in jet knots over multiple observations of a single source, X-ray variability was observed in a number of jets from the sample.
This work was funded, in part, through an Undergraduate Research Award from the UMBC Office of Undergraduate Education.
---
Teacher-Child Relationships Predicting Development of Children of Single-Parent Families
Michael Droboniku
Shuyan Sun, Psychology
Correlations have been found between teacher–child relationship quality and child development. However, research on teacher–child relationships of children of single-parent households, a potential influencing factor on relationship quality, is lacking. Using a sample of 2,673 kindergarteners (50.7 percent male) from single-parent households, the present study examined how teacher–child relationships are correlated with children's academic and social development. Teacher–child relationship quality was measured by teacher reports of closeness and conflict. Academic skills (reading, mathematics, and science) were measured by standardized achievement tests. Social skills were measured using a well-established Social Skills Scale instrument based on teacher and parent reports. As hypothesized, closeness was positively associated with both academic and social skill development, whereas conflict was negatively associated with academic and social skill development. These associations remained statistically significant after controlling for race/ethnicity, gender, and socioeconomic status. In other words, teacher–child closeness and conflict contributes to children's development above and beyond critical demographic variables. This provides implication that teachers should receive more training on fostering close relationships with children to maximize positive development.
---
Narrative Constructions of Collective Memory: Representing the Armed Conflict in Colombia
Kelly Dunn
Tania Lizarazo, Modern Languages, Linguistics, and Intercultural Communication; Christine Mallinson, Language, Literacy, and Culture
This investigation aims to examine the narrative processes at work in the construction of historical memory within the context of the Armed Conflict in Colombia as well as the ways in which community leaders and state organizations orient themselves to the ongoing project of reconciling the atrocities of a decades long civil war. Using a multimodal approach incorporating Labov's theory of narrative analysis as well as J.R. Martin's appraisal theory of discourse analysis, accounts presented by the state-run center of historical memory – Centro Nacional de Memoria Histórica (CNMH) – are contrasted with the narratives of community activists working with survivors (predominantly in the Chocó Department, one of the more heavily afflicted regions in the country). The close examination of evaluations and judgments made in public recognitions of the war as well as the cultural and communal identities constructed in relation to these narratives shed light onto the influences and implications of large-scale, unified practices of collective memory.
---
Size of a Storm: An Analysis of Size Distribution of Atlantic Hurricanes since 1988
Samantha Durbin
Jeffrey Halverson, Geography and Environmental Systems
Although our knowledge of hurricanes has grown substantially with advances in technology, there is still much to be discovered. One aspect of hurricanes that is still generating questions is the correlation between hurricane size, strength, and storm surge. Is climate change effecting the size of storms and will that influence average intensity? Is there a direct correlation that can be found? These questions began two years of research dedicated to finding a connection between size and strength to determine if the size of the storm really does matter? Research was conducted using the extended best track data set, which contained information on tropical storms in the Atlantic from 1988 to 2014. Over the past two years, various storms have been analyzed and ArcGIS was used to visualize storm tracks and size variation. Overall, the connection between size and possible damage is complex. A devastating storm surge is caused by a large storm, while winds are less intense as size increases. The correlation between size and strength is crucial to understand the possible societal impacts. With this information, we will have more knowledge and understanding on the dynamic effects of various sized hurricanes.
---
Exploring Somatic Stem Cell Maintenance Through Cross-Repression
Sylvia Edoigiawerie
Michelle Starz-Gaiano, Biological Sciences; Bradford Peercy, Department of Mathematics and Statistics
Stem cell dynamics is a topic of interest because the balance between differentiation and stem cell maintenance is normally tightly controlled. When unchecked, this process often plays roles in pathologic conditions. The stem cell niche of the Drosophila testis, serves as well characterized system for study of stem cell differentiation. What we learn in this context is likely to be relevant in many different animals, including humans. In the fruit-fly testis, a molecular cascade ending in transcription, known as the JAK/STAT signaling pathway, is involved in stem cell differentiation. This study focuses on observing how self-renewal is maintained or overridden within somatic stem cells by proteins, Apontic and Zfh-1, that are part of the pathway. Apontic promotes differentiation while Zfh-1 promotes self-renewal. Here, we used genetic and molecular approaches to establish evidence for cross-repression between these two proteins as a means of somatic stem cell regulation. Finally, we also looked to explore the possible interaction between Zfh-1 and Apontic by mathematical modeling. We sought to represent the observed changes in Zfh-1 levels using differential equations based on the proposed molecular pathway. We used these equations to predict the molecular mechanisms by which cross-repression could regulate stem cell behaviors.
This investigation was sponsored by NIH/NIGMS MARC U*STAR T3408663 National Research Service Award to UMBC.
---
Ionic Activity of Alpha-Hemolysin, a Transmembrane Protein
Khizra Ehsan, Robert Lazenby
Ryan White, Chemistry and Biochemistry
Ion channels are membrane proteins that, when open, allow the passage of ions through lipid bilayers. By using electrode chemistry, we measured the current through this biological nanopore. The protein alpha-hemolysin is gated by interactions with beta-cyclodextrine, which is used to model ligand gated ion channel system. By incorporating the ion channel into a lipid bilayer at the opening of the glass micropipette, it is the protein channel-based bioinspired scanning ion conductance microscope (bio-SICM). This technique is used to measure concentration of specific molecules which bind to a specific membrane protein. In order to produce a probe for bio-SICM, we apply pressure to the internal volume of the micropipette and study how this affects the shape of the lipid bilayer with different glass surface chemistry. The hydrophobicity of the glass surface (controlled by silane group surface modifications) affects how the bilayer attaches to the pipette. In turn, this changes the geometry when pressure is applied within the glass probe. It is noted that with increased pressure, the rate at which ion channels insert into the bilayer will increase. We would like to address whether or not this is due solely to the increase in surface area of the bilayer.

National Science Foundation (NSF).
---
The Influence of Social Support on Pain-related Brain Activity
Chiamaka Ekwunazu, Maya Hale, Alexis Sutton, Eryka L. Boyd
Raimi Quiton, Psychology
Perceived social support (PSS) has been implicated in positive responses to stressors, including bodily pain. Bodily pain has been shown to activate numerous brain areas, including the anterior cingulate cortex (ACC) and the prefrontal cortex (PFC), which are involved in cognitive aspects of pain perception. Based on our previous finding that social support from a significant other is associated with a decrease in heat pain tolerance (e.g., greater social support correlates with less tolerance for pain), we hypothesize that a higher degree of perceived significant other social support will be positively correlated with the magnitude of pain related activity in the PFC and ACC in response to painful heat stimuli. Participants in the study (n = 69) completed the Multidimensional Perceived Social Support Assessment in order to assess their levels of perceived social support from family members, friends, and significant others. Functional magnetic resonance imaging (fMRI) data was obtained while painful heat stimuli were applied. Future directions should examine the extent to which social support contributes to neural activation across other brain areas of interest.
This investigation was sponsored by the UMBC Psychology Department and by NIH/NIGMS MARC U*STAR T34 08663 National Research Service Award to UMBC.
---
Arguing Gooder: Facilitating Growth in Argumentative Essays
Thomas Eliason
Cheryl North, Education
It is important that students make and support claims in order to write thorough, persuasive arguments. This research project focused on instruction to improve a 7th grade class' ability to write cogent, argumentative essays. Strategies included brainstorming, group work, and a holistic process of writing that enabled students to construct strong claims and support them with relevant evidence. Assignments charted data that facilitated appropriate instruction and interventions to produce positive results on the final assessment.
---
Robbing Peter to Pay Paul: The Balancing Act of Maryland's Intendant of the Revenue
Dylan Elliott
Terry Bouton, History
In the years following the end of the American Revolutionary War the struggle to repay the immense costs of the war plagued the young American nation. The woes of the 1780s ultimately lead to the replacement of the Articles of Confederation with the Constitution of 1787. While some historians view the nation's financial crises as the products of selfish states disregarding their national obligations, this ignores the financial depressions and actions of the elites that targeted ordinary Americans. This research looked specifically at Maryland's problems by examining the Intendant of the Revenue, Maryland's chief financial official. The Intendant, Daniel of St. Thomas Jenifer, oversaw the collection of Maryland's taxes and the sale of confiscated British property, while also serving as a liaison to the national government. His correspondence, housed at the Maryland State Archives, shows that laziness or selfishness were not the causes for Maryland's inability to collect taxes or to make payments to the national government. Rather, a paucity of hard money, or specie, was apparent at all levels of society. Rather than simply being a lazy government official, the Intendant did his best to balance the financial needs of the state against the financial realities of Maryland's citizens.
---
It's Just a Jump to the Right: The Tea Party's Influence on Conservative Discourse
Richard Elliott
Kathy Bryan, American Studies
This study analyzes the correlation of speeches by members of the right-wing Tea Party caucus with mainstream conservative political discourse. The rhetoric of these politicians after their ascendance in the 2010 congressional elections was compared to the rhetoric used by John McCain, the Republican nominee in 2008, and Donald Drumpf, the Republican nominee in 2016 and current president-elect, to understand the correlation with other changes in conservative discourse. I studied this discourse shift using speech analysis to code for instances of negative discourse and establish a comparison between these election years while also noting rhetorical shifts evident among mainstream conservative politicians.
This work was funded, in part, by UMBC McNair Scholars Summer Research Institute
---
Haley Emmons
Corrie Parks, Visual Arts
Suits Me Well is a 38 second animated short combining strata-stencil and silhouette style animation. Set to salsa, casino-style music, the short is an abstract, playful shadow play which depicts vignette segments of the four classic suits of playing cards. Sprinkled throughout the short are stage motifs such as curtains rising, smoke tricks, sleight of hand, and of course the aforementioned playing cards. The film was made with an extensive process of cutting individual frames out of index cards over the course of two weeks and one morning spent shooting the footage in Dragonframe. The film contains over 170 unique frames total. The intent behind this film was to combine the two animation styles I had familiarized myself with over time in my Art 488 course – strata stencil and silhouette animation. Strata stencil animation involves layering frames overtop one another and silhouette animation centers around the animated figures being strong, single-tone silhouettes. These styles should be polar opposites that wouldn't work in conjunction together but I wanted to find creative ways around their differences. Ultimately, by utilizing a backlight against the frames, I was able to preserve the characteristic aspects of both styles into a harmonious piece.
---
Comparing Physiological and Molecular Characteristics of Prostate Cancer between BMPC and NBMPC Mouse Models
Alex Estrada, Ajay Jani
Charles Bieberich, Biological Sciences
This abstract has been withheld by request by the Mentor.
---
Building a Process-Path Model of Zirconium-Niobium
Tania Evans
Chaitanya Deo, The Georgia Institute of Technology
Actinide alloys play an important role in both energy harvesting and nuclear warfare. Understanding how these materials behave under different conditions is crucial to their effective usage. The goal of the study was to elucidate the micro-structural evolution of actinide alloys, with a specific focus on uranium-niobium. Zirconium-niobium was used as a surrogate for uranium-niobium, due to their similar atomic structures at different temperatures and nearly identical eutectic points. Changes in microstructure were observed as a result of common metal processing techniques: annealing, cold rolling, warm rolling, and hot rolling. X-ray diffraction revealed that the process methods used had no noticeable effect on phase composition. Electron backscatter diffraction showed that grain size increased due to annealing, but was unaffected by the other process methods. The data gathered will be implemented into a computational process-path model of uranium-niobium, which will reveal a nuclear material's origin and processing history based on its final microstructure.
---
Design, Synthesis, and Biological Evaluation of Flexible Acyclic Nucleoside Analogues for Antiviral Therapeutics
Arissa Falat, Mary K. Yates, Mithun R. Raje
Katherine Seley-Radtke, Chemistry and Biochemistry
To date, there are no FDA-approved treatments or vaccines for diseases caused by coronaviruses (CoVs), filoviruses, or flaviviruses. Several deadly pathogens have emerged in the 21st century: two coronaviruses, Severe Acute Respiratory Syndrome (SARS-CoV) and Middle East Respiratory Syndrome (MERS-CoV); filoviruses, such as the Ebola (EBOV), Sudan (SUDV), and Marburg (MARV) viruses; and flaviviruses, including Dengue (DENV). With high mortality rates, the potential reemergence of SARS-CoV, and recent outbreaks of MERS-CoV, EBOV, SUDV, and DENV, it is imperative that viable, efficient treatments are developed in order to increase survival rates. Nucleoside analogues, promising forms of antiviral therapeutics, act to disrupt viral DNA or RNA synthesis. The Seley-Radtke lab has developed various types of flexible nucleoside analogues, termed "fleximers," which have demonstrated ability to increase interactions in the binding pocket that were previously unattainable by the parent nucleosides. Preliminary results demonstrate the activity of several acyclic Flex-analogues of the FDA-approved drug Acyclovir against both SARS-CoV and MERS-CoV in vitro, representing the first nucleosides to exhibit potent activity against these human coronaviruses. More recently, studies display activity against various filoviruses, including EBOV, SUDV, and MARV, as well as the flavivirus Dengue. The results are reported herein.
---
Unpacking Margaret: The Other Life of Margaret Patricia Killian
Debbie Farthing
Amy Froide, History
Margaret Killian, long-time head of the Home Economics department at the University of Omaha, seemingly represented the model image of the mid-twentieth century female academic. Never married and with no children of her own, her life appeared to revolve around the university and her students. This non-traditional honors thesis project focuses on using material culture to explore different aspects of her life using a visual format for the presentation. A digital exhibit will reveal another side of Margaret through a group of objects found in a steamer trunk that belonged to her. These objects, along with other outside sources, show how Margaret acted as an agent in building a vibrant and active life, rather than that of a lonely spinster academic. In her own words, Margaret "lived, rather than lasted for…" over 90 years,"… and enjoyed every moment of it."
---
Here We Go Again: Comparison of Prejudice Against Irish Catholics and Muslims
Allison Feeney
Nicole King, American Studies
Though there are many differences between Islam and Catholicism, there are some important similarities between the prejudice against Muslims in America today and the prejudice against Irish Catholics between the 1830s and the 1850s. By looking at these similarities, it is evident that Islamophobia is not justified. The language used by prominent right-wing Islamophobic speakers is similar in some ways to the language used by Nativists in the 1830s and 1850s to express their fear of Irish Catholicism. The religion and culture of Irish Catholics was thought to be a threat to American liberties and culture, in ways similar to how religion and culture of Muslims is viewed today. Their loyalties to their religions have been interpreted to conflict with their loyalty to the American government. But one of the largest differences in comparing these prejudices lies in the fact that Irish Catholics were eventually able to use white supremacy to become part of the dominant American culture, altering the prejudice against them. Discrediting Islamophobia is important because it will determine what types of laws our government enacts regarding Muslim immigrants. It will also affect how American citizens view and treat Muslim Americans and how they vote in elections.
---
Latin American Immigrants' Health in the Baltimore Area: A Qualitative Study of the Hospital to Home Transition in Care
Nimasha Fernando
Bambi Chapin, Sociology and Anthropology; Fizza Gulamali-Majid, Interdisciplinary Studies, UMBC; Wendy Camelo Castillo, Department of Pharmaceutical Health Services Research, University of Maryland School of Pharmacy; Ebere Onukwugha, Department of Pharmaceutical Health Services Research, University of Maryland School of Pharmacy
Hospital readmittance rates have increased in recent years, resulting in higher medical costs and reflecting potentially sub-optimal care or premature patient discharge. First-generation immigrant patients, such as those within the growing Baltimore immigrant population, are more likely to return to the hospital than native-born Americans. Such disparities amongst the immigrant population may be due to culturally specific beliefs or barriers to care. My research investigated health-related barriers, beliefs, perceptions, and communication among Latin American immigrants with chronic conditions in the Baltimore area during their transitions in medical care from hospital to home. To accomplish this, I employed an integrated anthropological ethnographic and public health approach to administer surveys and conduct semi-structured, in-depth interviews with healthcare professionals and community informants involved with the Latin American immigrant population in the Baltimore area. Researchers coded interviews and analyzed survey data to identify response patterns and individual variations regarding health barriers, motivation, and preference for certain care resources. This focused research aims to inform future interventions to reduce hospital readmittance rates within the Latin American immigrant population transitioning from hospital to home care for chronic disease.
This work was funded, in part, through an Undergraduate Research Award from the UMBC Office of Undergraduate Education.
---
Sarah Folus
Brian Kaufman, Music
The ability to accurately perform more advanced music is an invaluable skill for students so that they can learn and grow as a superior musician. Enhancing students' musical skills will allow students to perform higher graded music for various adjudications, concerts, and honor band ensembles. The 52 students within the Senior Band at Hamilton Elementary/ Middle School have been giving a baseline test from one of their current grade two pieces that they will perform at their spring concert at the end of the year. Every few weeks, student will be given a formative performance tests from their other assigned music and every other rehearsal students will sight read various exercises from their method book to insure that students are progressing as needed to achieve the objective of performing a level two grade piece at a 90% accuracy rate by the end of the school year for their summative evaluation.
---
A Machine Learning Approach to Lymphocyte Detection and Quantification in Tumor Histology
Samantha Furman
Thomas Fuchs, Memorial Sloan Kettering Cancer Center
Breast cancer has been a leading cause in death for decades. A pathologist will estimate the life expectancy of a patient as well as a survival rate, that determines the treatment plan. This decision is based on the amount of area that lymphocytes cover in the stroma region near the tumor sites. There is no automated way of calculating this percentage; it is up to the trained eye of the pathologist to estimate the range they believe the patient falls under. This method leaves room for error that could affect the treatment the patient receives and their survival. Using a data set of breast cancer slides; we train a random forest method in MatLab to classify the stroma versus non-stroma regions. The stroma regions are used to detect the lymphocytes and calculate the percentage of area they cover. We use cross validation methods in order to verify our results. We are still in the process of improving the algorithms error but there is hope that in the future the algorithm can be transformed into an interface software that professionals can use to assist them in predicting the life expectancy and survival rate.
This investigation was sponsored by NIH/NIGMS MARC U*STAR T3408663 National Research Service Award to UMBC.
---
Understanding Induction of Suspended Animation in Zebrafish
Austin Gabel, Bryanna Canales
Rachel Brewster, Biological Sciences
Deprivation of oxygen, or ischemia, is observed in stroke, heart attack and cancer, and leads to severe depletion of intracellular energy. Depletion of adenosine triphosphate (ATP), the major cellular energy source, is believed to be irreversibly damaging to living tissues. Some organisms have adaptive mechanisms that prevent them from completely expending ATP under low oxygen conditions. These processes are not well understood, but a prevailing idea is that arrest of activity or "suspended animation" prevents complete ATP depletion. Zebrafish embryos arrest under anoxia within thirty minutes, suggesting arrest is triggered possibly involving a key change in metabolites. A favored model for oxygen sensing posits that an increase in adenosine monophosphate (AMP) may serve as the proximal signal to trigger arrest. We are utilizing metabolic profiling to identify rapidly changing metabolites after exposure to anoxia in Zebrafish. Interestingly, the levels of lactate change dramatically and may precede the previously reported changes in AMP:ATP ratio. This glycolytic byproduct was recently shown to bind to and promote the stability of N-myc downstream-regulated gene (NDRG) in hypoxic cancer cells. Ongoing studies aim to test lactate sensitivity of NDRG1/3 and to investigate whether members of this protein family play a protective role in anoxia-sensitive organs.
This investigation was sponsored by NIH/NIGMS MARC U*STAR T3408663 National Research Service Award to UMBC.
---
Cigarettes, Sororities, and Sailors: Student Scrapbooks and the Female Experience at National Park Seminary, 1902-1942
Rebecca Gale
Andrew Nolan, History
My research examines a collection of scrapbooks made by female college students at the National Park Seminary in Forest Glen, Maryland in order to gain a unique insight into trends in women's history in the early twentieth century. I look at twenty scrapbooks, created between 1902 and 1942 by students to record their experience attending the school, which now reside in the archives of Save Our Seminary, the organization who advocated for the campus' restoration. In my research, I use the scrapbooks as a window into what life was like for upper class young women at the time. Along those lines, I examine these women's experience as a case study of how the status and life cycle of women was changing during the first half of the twentieth century. Women were being treated less as marriage commodities and more as individuals who should be given opportunities to pursue their talents and have a wide range of experiences, demonstrated by the fact that these women's families were allowing them to postpone marriage to receive an education at the expense of the family.
---
A Comparative Study of Reported Versus Actual Use of Lactational Amenorrhea for Contraception
Megan Galvin
Jamie Trevitt, Health Administration and Policy
Using data from Demographic and Health Surveys (DHS), this project will provide a comparative descriptive analysis of breastfeeding practices compared to women's self-reports of lactation amenorrhea (LAM) as a method of contraception. Breastfeeding is widely accepted as a best practice for infants during the first two years of life; it confers health benefits to both child and mother. Exclusive breastfeeding can also prevent ovulation if specific guidelines are followed. This is especially relevant for women that live in resource poor countries with limited health infrastructure. However, this method of contraception is not always well understood and previous studies suggest that women do not realize they are not using it efficaciously which may lead to unintended or mistimed pregnancies. We hypothesize that women's self-reports will overestimate actual usage of this method. Stata12 will be used for data analysis of all countries in Africa with available DHS data collected since 2011. The samples will be based on women who have had a child in the last year. Summary statistics will be generated for each country to estimate the number and proportion of women in each country that report LAM and compared to those that are truly using LAM based on WHO guidelines.
---
British Healthcare: Socialist Roots
Sohrob Ganjbaksh
Daniel Ritschel, History
National Health Service (NHS) is the oldest and most famous single-payer healthcare system in the world, and it the remains the crowning achievement for the British "Welfare State." According to a British survey taken in 2015, after more than a half a century in service, a majority of the British people still view the NHS favorably. While there were many factors at the time that helped to push and establish the National Health Service, including the pressures generated on social and health services by the Second World War, almost none were as pivotal or influential as the Socialist Medical Association. This paper seeks to evaluate the influence of the Socialist Medical Associations on British healthcare policy in the 1940s by exploring its origins, ideologies, leading figures, and activism in politics. Ultimately, while the Socialist Medical Association played an crucial role in bringing socialized healthcare onto center stage, many of its plans and ideas where greatly curtailed due to Britain's political realities and resistance from the medical profession. Nonetheless, the SMA's contributions to the creation of the NHS remain an important indicator of the original hopes and aspirations for the NHS.
---
The Hunger of a Child: Shaping Identity through Illusive Consumption
Mahlet Gebre-Egziabher
Maleda Belilgne, Africana Studies and English
The purpose of my research is to examine how NoViolet Bulawayo, contemporary Afro-diasporic writer, incorporates the politics of hunger in the identity formation of a young Zimbabwean girl. Bulawayo grapples with the literal and metaphorical as well as sense and nonsense in her work. Metaphors of food in Bulawayo's debut novel, We Need New Names, facilitate deeper understanding of the various ways that we consume to satiate hunger. The destructive nature of excessive physical consumption opens up a conversation on social, political, and cultural issues that affect personal as well as collective identities. To elaborate upon that discussion, I use the ideas of cultural theorist Stuart Hall to analyze what shapes one's personal identity or a nation's collective identity. This paper examines the politics of hunger, the double-edged sword that is physical gratification, identity formation, the current social climate of African nations such as Zimbabwe, and the consumer culture of the United States.
---
Structural Analysis of Melanopsin Activation Using Electron Paramagnetic Resonance Spectroscopy
Mahlet Gebre-Egziabher
Phyllis Robinson, Biological Sciences
G-protein-coupled receptors (GPCRs) form the largest group of membrane receptors in eukaryotes. Melanopsin is a light-sensitive GPCR found in a small population of ganglion cells within the mammalian retina, and it's involved in the regulation of non-image forming tasks such as circadian photoentrainment and pupil constriction. Structural modeling of melanopsin suggests the proximal region of its C-terminus is proximal to binding sites of critical G-protein signaling molecules. Additionally, in vitro calcium assays suggest that the C-terminus a role in signaling activation. Thus, we hypothesize that the C-terminus tail of Melanopsin interacts with intracellular loop 3, and this conformation contributes to the regulation of signaling activation. To test our hypothesis, we have mutated all intracellular cysteines to alanines, with the exception of C268. We also synthesized another version of this mutant with a truncated C-terminus at residue 365. These constructs will be used for electron paramagnetic resonance spectroscopy, to test for proximity of the C-tail to intracellular loop 3. We expect the result from this project gives us a better understanding of melanopsin's unique signaling kinetics. Furthermore, we expect to gain an insight into novel GPCR activation mechanism as well, which can be a template for similar (Gq-binding, or rhodopsin-type) GPCRs.
---
The Successes and Shortcomings of Fair Trade in Combatting Gender Inequality: Coffee in Central America
Isabel Geisler
Felipe Filomeno, Global Studies Program
Fair trade brand advertising commonly stresses its capacity to empower women in in the the global south, however, it is important to investigate the limitations of new justice-oriented modes of trade. This research is a qualitative analysis of the attitudes/beliefs of women who work in fair-trade coffee cooperatives in Honduras using a series of semi-structured interviews and field notes with female coffee-pickers, administrators, and fair trade cooperative leaders. After speaking with 25 different women from five different organizations, the interviews were transcribed and translated into English. A thematic analysis of all qualitative data revealed that mixed-gender fair trade coffee cooperatives did not always offer women an escape from social and economic disempowerment, but they generally experienced more opportunity than women working for non-fair trade coffee plantations. In comparison, every woman interviewed in the all-female coffee cooperative felt a sense of agency, demonstrated satisfaction in her work, and involved herself in gender equity activism. Interestingly, women in this same-gender cooperative spoke at great length about inequity and violence against women in Honduran society, while women in mixed-gender cooperatives were more cautious in discussing their experiences.
---
Improving Science Claim and Evidence Reasoning in High School Science Students
Tori George
Jonathan Singer, Education
The study investigated teaching strategies that help high school science students improve their claim and evidence reasoning skills. Science is meant for investigation and testing hypotheses. An important skill in science is conveying information found in the investigation and confirming or refuting the hypothesis in a concise written manner. Far too often writing is overlooked in the science field and students have difficulty expressing their scientific knowledge. Students received individual feedback on claim and evidence reasoning assignments after receiving a score from a rubric. Several editing attempts were given, collaboration on improvement occurred, a tip sheet for writing in science was created, and several examples were presented where students could edit and evaluate them based on the rubric students were graded by. Early results indicated that several exposures to claim and evidence reasoning writing, opportunities for practice, and revision improved students' skills in scientific writing.
---
Predictive Model for Bovine Lameness Condition Using Three-directional Limb Movement Variables
Lillian Getachew, Dr. Robert M Dyer1
1Department of Veterinary Science, University of Delaware
Nagaraj Neerchal, Mathematics and Statistics; Uri Tasch, UMBC
Bovine lameness is an animal welfare issue and a costly problem for the dairy industry. A research team under the leadership of Dr. Uri Tasch has been studying early detection of bovine lameness using statistical models of limb movement variables (LMVs) since 2000. LMVs are collected for each cow as it walks over the StepMetrix machine built by this research team. The current enhanced version of the machine collects data in all three directions. This project aims to build a predictive logistic regression model for lameness based on the three directional LMVs. The LMVs were transformed using B-spline transformation using the TRANSREG procedure of SAS® (software package). The data set consists of thirty eight LMVs (each for right and left hind limbs) from three hundred ninety six cows. Each cow was examined by the team's veterinarian for clinically lameness diagnoses. Stepwise selection was then included in the model to determine the LMV's that best predict lameness. Further modelling procedures are being explored in the objective of improving the accuracy of the model.
---
Temperature Dependency of Viscoelastic Flows in Simple Liquids Generated by Vibrating Nanostructures
Adam Goad
Matthew Pelton, Physics; Brian Uthe, University of Maryland, Baltimore County
Newtonian fluid mechanics define the flow and motion of simple liquids, like water. However, on the nanoscale, Newtonian fluid mechanics break down to give way to the observed non-Newtonian properties that manifest in viscoelastic flow phenomena. These phenomena are evident in the high frequency (20 GHz) vibration of gold nanoparticles suspended in water-glycerol mixture. Through experimentation, we report the temperature dependency of vibrational damping for gold nanoparticles in a given water-glycerol concentration. As temperature decreases, viscoelastic effects become more prominent in the medium. Also, we observed the emergence of viscoelastic effects within the medium is dependent on the concentration. As concentration of glycerol increases, viscoelastic effects emerge at higher temperatures. Characterization of vibrational damping on the nanoscale within viscoelastic mediums will provide further understanding of key biophysical processes.
This work was supported by NSF Grant No. 1554895.
---
Respectable Violence: Boxing and the Old Amateur Ethic in Late-Georgian and Victorian Britain
Marshal Golden
Daniel Ritschel, History
The amateur sports culture fashioned by the Victorian middle-class has been described as something entirely new for its time. Yet historians have puzzled over the sudden emergence of this new amateur ethic, since they believe that the middle-class had shown little interest in either watching or participating in athletics prior to the bourgeois sports craze which characterized the four decades after 1870. However, my research demonstrates that a multitude of middle-class voices were engaged in sustained conversation about the nature of popular sports since at least the beginning of the century. Significantly, such voices had long been promoting the virtues of amateurism as part of their efforts at moral education of the working-class. My analysis also demonstrates that at different points in the nineteenth century, the British middle-class advocated amateurism in sport for opposing ends. Prior to the sports craze, amateurism was recommended to instill respectable values in the working-class through the asceticism of athletic training, and to promote more civilized conflict resolution through rules-based competition. By contrast, after the middle-class began to take part in athletic competitions later in the nineteenth century, amateurism was used to exclude working-class participants.
This work was funded, in part, through an Undergraduate Research Award from the UMBC Office of Undergraduate Education.
---
Danielle Goldstein
Cheryl North, Education
One complex essential skill to student success across the content areas is writing, yet, how can you teach students how to properly write coherent essays which demonstrate their content knowledge? This research project focuses on instruction to improve essay scores where students need to develop their content by using mood, content area vocabulary, and sentence complexity in order to produce a well thought out piece of writing. The data for this research includes one 7th grade standard class consisting of 27-32 students in a high needs suburban middle school. This class is made up of a mix of female and male students, with varying racial and economic backgrounds, and learning needs that have achieved low scores on the baseline diagnostic essay. In addition to writing extensively both formally and informally, such as completing a freewrite one to two times a week for 7-10 minutes, students choose their own vocabulary study methods to expand their vocabulary and were given direct instruction on sentence structure, root words, and affixes.
---
The Impact of Sexualization in Videogames on Objectified Body Consciousness in Women
Shanelle Grier
Nicole Else-Quest, Psychology
Video games are heavily consumed within America by a wide population that varies in age, gender and race/ethnicity. Video games that sexualize women may act as socialization agents and shape gamers' attitudes about women. Evidence for the cultivation effect has shown a correlation between exposure to video games and negative attitudes toward women. Thus, the present study examines the effects of sexualization of women in video games on women's self-objectification. Female college students (n = 150) were given extra credit to play an original videogame in which they virtually raced a bear up a tree to get to a prize, which differed depending on the game condition. Participants were randomly assigned to a condition: a sexualized woman as a damsel, a non-sexualized damsel, or a bowl of fruit. After 5 minutes of game-play, participants completed the surveillance (α = .89) and body shame (α = .75) subscales of the Objectified Body Consciousness scale, which contains 16 items (e.g., "During the day, I think about how I look many times") answered from 1 (strongly disagree) to 5 (strongly agree). We predicted that women assigned to the sexualized damsel condition would report higher surveillance and body shame, consistent with the cultivation effect.
---
Social Movements, Social Media: Decoding Modern Protest Rhetoric
Alyson Griese
Elizabeth Patton, Media and Communication Studies
With the rise of the Women's March and #BlackLivesMatter in the current turbulent political climate, it is important to understand the rhetorical strategies of former successful protests in spreading messages that lead to social change. Social movements are powered by rhetoric through a variety of mediums. Three movements, the American Civil Rights Movement in the 1950s and 1960s, the AIDS Crisis in the 1980s, and the Egyptian Revolution in 2012, all had distinct media to spread their message of change. Despite their obvious differences, the three movements are all characterized by their rhetorical use of cleverly "coded" soundbites. Stuart Hall (1973) called the process of assigning social meaning to words by producers and then understanding them by audiences "Encoding and Decoding". This research project compared speeches, chants, and tweets from the three movements to identify and understand the rhetorical codes in play. So far, all three movements use similar rhetorical structures of dualities and cultural references to support their arguments, although the use of Twitter changed the process of coding. Therefore, the rise in popularity of social media changed the methods used by successful social movements to spread their messages.
---
Pollen Stratigraphy: A Simplified Methodology for Archeology and Environmental System
Castle Gushen
Michael Lane, Ancient Studies
The experimental research was done using pollen analysis to fill in the gaps of an oral history of what crops may have been planted on a farm in upstate New York. Samples were taken at four different sites on the farm: two new fields that had been used for agricultural purposes on the last five years, an old field that had not be used agriculturally in the past twenty years, and the flood plain of a creek running along the property. All samples were taken back to a laboratory where they were strained of large matter. Then they were reacted with potassium hydroxide to break down silicates in sample and stained with safranin biological dye. The stained samples were then mounted onto slides and observed under a 40 × objective lens. Although there was not enough pollen per stratum for meaningful quantitative analysis, enough pollen was extracted to tell a story about some crops that may have been planted there. Some unexpected finds were pollen from a ground cherries (Physalis virginiana), and hops (Humulus lupulus). This methodology is a useful tool that can be used effectively and cheaply in UMBC's archeology and environmental laboratories for Pollen identification and Stratigraphy.
---
Investigating Circadian Control of the Defense Gene TGA3
Amelia Hallworth, Benjamin Sparklin
Hua Lu, Biological Sciences
Successful defense against pathogens is critical for plant survival. Previous work from many research groups, including our group, has shown that the circadian clock plays a role in regulating the immune system, particularly the branch controlled by salicylic acid (SA). However, the regulatory mechanisms for this control are mostly unknown. TGA3 is a transcription factor that promotes the expression of defence ¬related genes when activated by SA. TGA3 transcripts also exhibit daily oscillations, suggesting circadian control of the gene's expression and possibly the protein's function. The goal of this project is to understand which TGA3 promoter region is responsible for the gene's circadian expression. To this end, we cloned various lengths of the TGA3 promoter into a vector that fuses the promoter fragments with the luciferase reporter gene. We used Agrobacterium tumefaciens to transform Arabidopsis thaliana with the promoter-luciferase constructs and screened for transformed individuals. We will measure luminescence as a marker for promoter activity to determine which promoter fragments, when lost, lead to changes in the circadian pattern. In the future, this promoter fragment will be further analyzed to pinpoint cis-element(s) responsible for the circadian expression and possibly to identify transcription factor(s) binding to the cis-element(s).
This work was funded, in part, through an Undergraduate Research Award from the UMBC Office of Undergraduate Education.
---
Creating Independent Learners by Combating Learned Helplessness In Pre-Algebra Students
Dana Hamerla
Christopher Rakes, Education
The present study examined the degree to which teacher modeling of brainstorming and critical thinking during mathematical tasks improved student problem solving. Thirty-nine pre-algebra students in a suburban middle school participated in the study. Mathematical problem solving was measured by a rubric developed and validated by the school district. The intervention lasted 12 weeks across 1 unit and focused on engaging students in robust, open-ended tasks with multiple solution pathways and possible outcomes. Student collaboration was emphasized as a means of fostering mathematical thinking through peer discourse. Data consisted of observations, teacher journal notes, student written work, and benchmark assessments. These data were analyzed both qualitatively and quantitatively. Preliminary data have shown that students in the intervention classes did improve their mathematical problem solving skills. These results suggest that a classroom environment that emphasizes problem solving and values multiple methods for finding a solution can lay a strong foundation for students to engage in complex mathematical problems.
---
Ancient Ottoman Art and Modern Islamic Culture
Kaitlin Hanifee
Esther Doyle Read, Ancient Studies
Artists today base their works on the times and the culture around them. They use their art as propaganda to spread their political ideas and their religious beliefs. The same can be said for art of the past. My research is concerned with a piece of fifteen-century CE Iznik tile from the Ottoman Empire, which is part of the UMBC Spiro Collection (SP #290). I will address Ottoman art motifs used to decorate the Iznik tiles and how it is a visual representation of Islamic religious beliefs. Islamic religious belief prohibits the depiction of human faces in their art. The tile features floral designs, which are common Islamic artist motifs. I believe it's imperative for us to understand Islamic art, because it is a window into their cultural and religious practices. Connecting the past to the present helps us to better understand modern Islamic traditions. This is particularly important in today's political climate where social media and political rhetoric often skews cultural reality.
---
Community Resilience: Measuring Economic Benefits of Planning for Natural and Man-made Hazards
Edward Hanson
Jennifer Helgeson, National Institute of Standards and Technology (NIST)
Disasters of all varieties can cause devastating damage to community infrastructure. Although measures are often taken to reduce their impacts, there is strong uncertainty around when disasters may occur for certain hazard types. Whenever a community decides to increase its resilience capacity there are clear benefits should a disaster occur. In addition, there are also plenty of co-benefits that may be the product of increased community resilience even when a disaster has not yet occurred. Despite offering clear community benefits, such co-benefits are rarely considered due to difficulty in valuing and quantifying indirect benefits. The purpose of my research project was to develop a tool that could produce a meaningful report on the benefits and costs of implementing several potential plans to improve resilience in comparison to the base case (i.e., taking no planning action). I have utilized NIST's Economic Decision Guide (EDG) in order to program a tool that can accept both quantitative and qualitative input from a user and calculate present expected values for alternative community resilience plans. The program also presents the user with information about the steps in the EDG by providing information on how the implementation of the EDG may benefit a given community.
---
Antony Harris
Corrie Parks, Visual Arts
Happy Holidays is a 50-second short film. The film is intended to celebrate the holidays and is a light-hearted story about a group of penguins having a difficult time making a giant snowman. The main penguin works hard to roll up a big snowball for the head of the snowman but accidentally ends up destroying the snowman instead. The film is completely drawn, painted and animated in Adobe Photoshop. I created the penguins, the snowball and the background each on separate layers and animated them separately. This allowed me to go back and edit specific parts of a scene without affecting the rest of it. I created an animatic, which is an animated storyboard, to get the timing and pacing of the film correct before I started to animate. For each scene of the storyboard I established how much time would be spent on each scene and how much time it would take to transition from one scene to the next. From start to finish, including the conception and storyboard process, I worked on this film for 50+ hours.
---
LeTeasha Harrison
Cheryl North, Education
Teachers place value in providing feedback on student work so that the students know what areas they have done well in and what areas still need improvement. That feedback keeps students motivated, offers individual praise, and in addition to a rubric and assignment sheet, it offers them an even clearer understanding of what was expected of them. Given how valuable feedback is to student success, do students actually apply what they've gained from this feedback to future assignments? This research focuses on developing effective strategies for providing productive feedback to two 2D Art classes in a Title I high school. Both classes were racially and ethnically diverse and had 30 – 33 students, all of which had previously taken Foundations of Art. After reviewing an assignment in which both classes received similar feedback, each class was given two different types of feedback on multiple small assignments such as warm ups and other activities. One class was given generic praise such as "Good job!" while the other class received specific feedback on exactly what criteria was met and not met, and detailed suggestions for improvement. Follow up assignments were reviewed for quality of work based on assignment objectives and criteria.
---
A Continuous Mathematical Framework for Biological Shapes Formation
Samantha Herath
Daniel Lobo, Biological Sciences
Multicellular biological organisms possess the extraordinary ability to grow and maintain intricate body shapes and forms. The processes controlling the exact dynamic shapes of a developing organism are not well understood due to the non-linearity of gene regulatory networks and the complex, systemic interactions between tissue and regulatory signals. It is now clear that to understand these dynamic processes robust mathematical approaches that are able to precisely describe the regulation of tissue growth and shape formation are necessary. To this end, we have developed a mathematical framework able to accurately demonstrate and predict the growth of biological forms and shapes. Our formulation is based on diffusion-advection partial differential equations permitting the fast and efficient simulation of complex regulatory interactions. Our system, in a continuous fashion, models the proliferation of cells, their chemotactic migrations, and the adhesive forces between them, in addition to the genetic regulatory mechanisms that control these processes. We show that the feedback loops between these cell growth dynamics and their genetic regulation is sufficient to develop and maintain biological forms and shapes.
This investigation was sponsored by NIH/NIGMS MARC U*STAR T3408663 National Research Service Award to UMBC.
---
Executive Functioning Strategies: How do Children Think They Learn, and Does it Matter for Task Performance?
Rebecca Hill, Alex Lee, Cassandra Simons, Shari Metzger
Susan Sonnenschein, Psychology
It is critical for children to learn executive functioning (EF) strategies (e.g. paying attention, organizing, planning, ignoring distractions, and persisting on tasks) to succeed in academic settings. Vygotsky's theory of cognitive development suggests that children will develop cognitive skills better when taught by adults rather than peers, because adults are better able to instruct children at their level of understanding. However, some research shows that EF strategies can develop through experiential (self-taught) learning as well because children who work alone may be forced to engage more in-depth cognitive processing. This study investigated from whom children believe they learn EF strategies and whether performance on tasks requiring such strategies differs based on who is the reported teacher. We interviewed 167 rising first through sixth graders about how they learned specific EF strategies. They then completed a picture memory task where they had three minutes to memorize 15 picture cards. For paying attention, reportedly being taught by parents, teachers, and self positively predicted picture memory scores; for ignoring distractions, learning from siblings/peers negatively predicted scores. Thus, children who learn from parents, teachers, or through experience may develop better knowledge of EF strategies compared to those who report learning from their peers.
---
Justin Hosten, Swathi Penumutchu
Erin Lavik, Chemical, Biochemical, and Environmental Engineering
On average, 1.4 million Americans suffer a head related injury every year. Of these injuries many can result in eye injury, in particular retinitis pigmentosa(RP). Recent innovation has lead to the creation of biodegradable microspheres and nanoparticles, which can serve as carriers for various drugs when oral delivery mechanisms fail. For optic nerves, the blood brain barrier blocks many oral drugs from reaching this target area. The drug, All-Trans Retinoic Acid (ATRA), is a compound that has the ability to repair damaged optic nerves. This drug can be loaded and directed through poly (lactic-co-glycolic acid) (PLGA) microspheres. PLGA is a biodegradable polymer that allows for the controlled and targeted release of various drugs. We hypothesize that loading ATRA with the addition of a co solvent, trifluoroethanol (TFE), methanol, and acetone, will increase the amount of ATRA within the microspheres, due to the hydrophilic properties of ATRA. This increased loading of the drug will allow for sustained release over a long period of time, improve patient compliance, and treatment.
Keywords: All-Trans Retinoic Acid (ATRA), Microspheres, poly(lactic-co-glycolic acid) (PLGA), optic nerve, retinitis pigmentosa(RP)
This investigation was sponsored by NIH/NIGMS MARC U*STAR T3408663 National Research Service Award to UMBC.
---
Variation in Population Heterogeneity of S. cerevisiae due to gal3
Jason Hughes, Kayla Lee1
1Department of Molecular and Cellular Biology, Harvard University
Michael Springer, Department of Systems Biology, Harvard Medical School
We have observed that the response to a change in nutrient conditions in a population of Saccharomyces cerevisiae isogenic cells is heterogeneous and with that response varying from strain to strain. The purpose of this work is to help develop the techniques needed to better understand how cells make decisions. To do this we observe how natural isolates of S. cerevisiae respond to environments of glucose and galactose in their decision to induce the GAL Pathway where glucose represses the GAL pathway and galactose is required to induce the pathway. Two examples of this population heterogeneity are cells occupying two different metabolic states (ON or OFF), and cells occupying one metabolic state (normally distributed around a mean expression level). We studied the role gal3 plays in the observed variation in population heterogeneity using flow cytometry, genetic dissection and computational models. We observed that in certain strains swapping the gal3 allele changed the number of cells that induce the GAL pathway, but did not change the mean expression level the cells metabolic states occur. Our results help show that gal3 is important in determining the heterogeneous response we see but that it does not account for all the variation we observe.
Research was funded by the Gwill York and Paul Maeder Research Award for Systems Biology and the FAS Center for Systems Biology.
---
"Smoke What?": Examining the Smoking Identity of Black Youth and Young Adults
Oluwagbotemi Igbaroola
Craig Fryer, UMD School of Public Health – Department of Behavioral and Community Health
Smoking is a risk factor for the most wicked health problems known to man, including cancer, heart disease, stroke, lung diseases, diabetes, and infant mortality and the majority (80-90%) of adult U.S. smokers began smoking in their teens. Black smokers are disproportionately burdened with tobacco-caused illness and disease, yet studies have not been able to explain these findings based on traditional models of disease risk. Smoking self-identity is an important social determinant of health, yet smoking self-identity does not comprehensively reflect a person's smoking behavior. The purpose of this study is to develop survey items as the foundation for a future smoking identity scale inclusive of the experiences of black youth and young adults. The Smoke What? study employs rigorous qualitative methods, specifically focus groups and individual, cognitive interviews to assess factors that shape and influence the smoking identity of black youth and young adults, age 16-25, in Prince George's County, MD and the District of Columbia. We will recruit a sample of 72-120 study participants. This research will support the development of the first smoking identity scale of black young smokers and has the potential to become an important tool in the field of tobacco-related health disparities research.
This investigation was sponsored by NIH/NIGMS MARC U*STAR T3408663 National Research Service Award to UMBC.
---
The Effects of a Native Cap on the Structure of RNA Using NMR Spectroscopy
Aishwarya Iyer
Michael Summers, Chemistry and Biochemistry; Joshua Brown, Chemistry and Biochemistry, University of Maryland, Baltimore County
In the cell, RNAs are co-transcriptionally modified with a 5′-end 7-methylguanosine cap, which functions to protect the RNA from degradation and regulate cellular functions. In order to investigate the structure of a capped HIV-1 RNA fragment, we have used nuclear magnetic resonance (NMR) spectroscopy. The capped RNA was prepared by in vitro transcription and capping techniques. The methyl hydrogens on the cap produce a unique 1H-13C signal that can easily be identified and assigned. As expected, most of the RNA folds similarly to an uncapped RNA, but we have found a unique interaction of the cap residue with nucleotides upstream from the start site. Since no capped RNA structure has been solved by NMR, our novel work will give insight into how the native cap affects the structure of an RNA fragment and monitors its functions.
This research was funded by NIH/NIGMS grant 1P50GM103297, and was conducted at the Howard Hughes Medical Institute at UMBC with support in part by the Howard Hughes Medical Institute's Precollege and Undergraduate Science Education Program.
---
Sex Differences in Pressure Pain Threshold among Children
Jessica Jang
Lynnda Dahlquist, Psychology; Naomi Parr, Psychology, University of Maryland Baltimore County
Previous research studies have found that adult women tend to have lower pain thresholds than men. However, this pattern is unclear in boys and girls since pain threshold differences in children have been studied less extensively. The present study examined sex differences in children's pressure pain thresholds (PPT) during a laboratory-based pressure pain exposure procedure. Participants were 54 children aged 6 to 13 years. The researcher used an algometer to apply steadily increasing pressure to the children's right thumbnail. Children were instructed to say "stop" when "it first starts to hurt." Girls were expected to report a lower pressure pain threshold than boys, given similar findings among adult men and women. Thresholds were normally distributed. In the present study, the mean PPT for girls was 19.72 N (SD = 9.35) and for boys was 20.95 N (SD = 10.11); however, this difference was not significant, t(52) = 0.45, p = 0.65. For the future, this investigation could be duplicated with a larger sample and different types of pain stimuli to help inform clinical pain assessment in children.
---
Development of a CRISPR/Cas9 Genome Editing System for Green Algae
Robyn Jasper, Jose Ortega
Stephen Miller, Biological Sciences
Cas9/CRISPR genome editing can create small insertions or deletions (indels) or make precise changes in the genome, causing knockout mutations and other alterations that facilitate gene function analysis. Our laboratory investigates developmental mechanisms and their evolution using the multicellular green alga Volvox carteri, which is an ideal model organism for these studies. Genome editing methods have not yet been established for Volvox, so we set out to develop a Cas9/CRISPR system to expedite genetic analyses in this organism. In order to do so, we adapted an existing Cas9 vector for use in Volvox using molecular cloning techniques to insert species-specific regulatory sequences and guide RNA sequences targeting test genes with known mutant phenotypes. This includes glsA, which is required for production of one of two Volvox cell types. Biolistic transformation of the Cas9 and sgRNA genes into Volvox generated transformants that produced glsA mutant progeny. We cloned and sequenced the targeted glsA region in those mutants and found they contained indel mutations that cause frameshifts, suggesting there is Cas9-directed mutation. Future work will include analysis of guide RNA and Cas9 expression and optimization of the system, as well as targeting of developmental genes in Volvox.
This work was funded by NIH/NIGMS MARC U*STAR T3408663 National Research Service Award to UMBC, through an Undergraduate Research Award from the UMBC Office of Undergraduate Education, and NSF grant NSF-EFRI-1332344.
---
Developing Conceptual Understanding through Problem Solving Helps Students Learn Algebra Concepts at a Deeper Level
Farah Jawhar
Christopher Rakes, Education
The present study investigated ways to improve students' mathematical problem solving by examining relationships between equations, verbal descriptions, tables, and graphs for 22 ninth grade students in an urban school district. The intervention focused on providing students with multiple opportunities to recognize and describe mathematical patterns and to communicate their conclusions. They were also asked to model real world experiences with respect to time in order to improve communication skills between different representations of a function. Data sources included assessments of in-class activities, problem solving items on a unit exam, and a culminating project that reflects mastery. Preliminary results demonstrated that students were able to explain mathematical connections and relationships for real-world problems by using digital technology tools to create representations of functions such as graphs and tables. These outcomes suggest an explicit focus on developing conceptual understanding through problem solving in real world contexts helps students learn algebra concepts and procedures more deeply.
---
Ethnographic Study of Cardiovascular Attitudes among Adolescents in India
Maniraj Jeyaraju
Sarah Chard, Sociology and Anthropology; Michelle Menard, Department of Visual Arts; Stephen Freeland, Interdisciplinary Studies Program
Approximately 17.5 million persons worldwide die from cardiovascular disease (CVD) per year. With a national mortality rate of 1.1 million, CVD is a burgeoning public health crisis in India. Greater understanding of local cultural beliefs and attitudes is critically needed to develop interventions addressing this epidemic. This project utilized an innovative board game to identify CVD beliefs among adolescents (n=39) in school and community settings in Southern India. Pre and post-game questionnaires were used to obtain participants' demographic information and evaluation of the game. Participants strongly indicated that they enjoyed playing the game and want to play health educational games. Consistent themes regarding the roles of traditional medicine and diet in CVD, as well as the impact of stress, and other sociocultural factors emerged from gameplay and discussions. Analysis also revealed a passive understanding of CVD management and a focus on functional limitations. Overall, the board game successfully facilitated conversations about cardiovascular disease; extended use of games could be fruitful for engaging children in anthropological fieldwork. In turn, this local understanding of CVD identified through this game can inform educational and health interventions.
This work was funded, in part, through an Undergraduate Research Award from the UMBC Office of Undergraduate Education.
---
Functional Characterization of Glycoside Hydrolase Family 43 in Plant Cell Wall Degrading Bacteria
Da'Kuawn Johnson
Jeffrey Gardner, Biological Sciences
The polysaccharides that comprise the plant cell wall are the most abundant sources of fixed carbon on the planet. These polymers are efficiently recycled by bacterial degradative activities with a sophisticated suite of enzymes (glycoside hydrolases, GH) capable of converting the insoluble polysaccharides to soluble simple sugars. In Cellvibrio japonicus, there are over 200 GHs that allow for complete degradation of the plant cell wall. Enzymes within the glycoside hydrolase family 43 (GH43) were the focus of this investigation because they have been predicted to have activity on hemicellulose and pectin, two major polysaccharides that compose the plant cell wall. We have created in-frame deletions of each of the GH43 genes and tested for growth defects on hemicellulose and pectin substrates. Three of the single deletion mutants – CjΔgly43F, CjΔgly43C, and CjΔgly43E – have shown reproducible growth rate defects on the polysaccharides xylan or arabinan. Guided by phylogenetic analysis, we created C. japonicus strains that have multiple GH43 genes deleted, allowing us to begin addressing the issues of enzyme synergy or functional redundancy.
This work was supported by the U.S. Department of Energy, Office of Science, Office of Biological and Environmental Research under Award Number DE-SC0014183. This work was also supported, in part, by MARC Undergraduate Student Training in Academic Research (U-STAR) National Research Service Award (NRSA) Institutional Research Training Grant (2 T34 GM008663) from the National Institutes of Health, National Institute for General Medical Sciences. Da'Kuawn Johnson was also supported by Undergraduate Research Award from the UMBC Office of Undergraduate Education.
---
Faith and Feminism: How Christianity Informs Feminist Beliefs
Susannah Jones-Hochmuth
Amy Bhatt, Gender and Women's Studies
This goal of this project is to explore the relationship between feminism and the formation of Christian beliefs among people who identify as followers of Christianity and as feminists. I seek to ask: How does the Christian faith inform feminist beliefs? How might feminism shape people's spiritual beliefs? Can people have beliefs from both? Although there has been scholarship in the field of feminist theology, there has not been much intersection of faith and feminism elsewhere. Historically, there has been dissonance between feminism and faith and this has caused both communities to be apprehensive about the other. Using feminist methodologies, I will conduct 5-8 original oral history interviews with people of different backgrounds who identify as feminists and Christians. From a group that expressed interest over social media, I will choose interviewees that vary in age, gender identity, and racial identity coming from different backgrounds. The goal of this research is to explore identity intersections and offer an often overlooked perspective into why Christians do or do not identify as feminists. This intersection is important for feminists to broaden their concepts of identity formation, and it is also important for Christians to broaden their acceptance and understanding of social justice.
---
Synthesis of Novel Water-Soluble Near Infrared Emitting BODIPY
Marcus Jordan
Marcin Ptaszek, Chemistry and Biochemistry; Adam Meares, Chemistry & Biochemistry, University of Maryland Baltimore County
Boron dipyrromethene (BODIPY) is a class of fluorophoresthat can be modified to absorb and emit light throughout the visible spectrum. Distyryl BODIPY exhibits strong absorbance in the red region, which is desirable for in-vivo imaging applications. By itself, distyryl BODIPY possesses a quantum yield of 0.56 in toluene and 0.46 in N,N-dimethylformamide (DMF), and it can absorb/emit light around 669 nm. BODIPY (as an energy donor) can be linked with other fluorophores such as bacteriochlorins to form energy transfer arrays that can absorb and emit light ranging from 669 – 736 nm. The known distyryl BODIPY-bacteriochlorin dyad exhibits a high quantum yield of 0.24, with energy transfer efficiency (ETE) of 0.96 in toluene. Unfortunately, this dyad is significantly quenched in polar solvents with a quantum yield of only 0.024 in DMF; however, it has been shown that modification of BODIPY at the boron atom can mitigate the quenching effect in the BODIPY-bacteriochlorin dyads. Additionally, BODIPY is hydrophobic, which can lead to aggregation in aqueous media and cause issues for in-vivo applications. The goal of this project is to introduce water solubilizing functionality at boron through the use of tetraethylene glycol substituents to address water solubility and quenching.
This investigation was sponsored by NIH/NIGMS MARC U*STAR T3408663 National Research Service Award to UMBC.
---
Validation of LiDAR Based Characterization of Overstory Tree Canopy in CERA
Michelle Katoski, Samantha Durbin
Matthew Baker, Geography and Environmental Systems
The Conservation and Environmental Research Area (CERA) at UMBC is used by students across all disciplines for recreation and educational purposes. The purpose of this study was to field validate the accuracy of Light Detection and Ranging (LiDAR) data for characterizing tree canopy structure across CERA. These comparisons will provide insight about the likely accuracy of forest structure estimates in CERA derived from digital data. Field sampled data for canopy length, width, area, as well as height were recorded for 50 sampled trees and compared to the dimensions of tree canopy polygons and maximum heights estimated using a Geographic Information System (GIS). Accurate positioning of observations in the field and within the GIS proved critical for effective evaluation of the data. Statistical analysis assessed correspondence in canopy characteristics between digital data and field samples. Clear relationships between LiDAR and field estimates of canopy dimensions within mid-to-late successional forest indicate higher LiDAR accuracy or lower field sampling error within this portion of CERA. This data implies that the geographic dataset may be used for assessing the canopy structure of CERA but is not successful in delineating individual trees of certain successional stages.
---
Rehabilitation and Aftercare Procedures for Female Ex-offenders in Malaysia
Euibin Kim
Bronwyn Hunter, Psychology
In Malaysia, laws, and policies are heavily based on religion and tradition, and non-adherence to the law carries many consequences. For women who have been in prison in Malaysia, there are many social, cultural, family and economic barriers that are imposed upon return to the community. This project will examine cross-cultural differences in the treatment of women who have been involved in the criminal justice system in Malaysia and the United States. We are specifically interested in understanding the types of rehabilitation methods or treatment that are used in Malaysia and the United States; cultural and religious differences in perspectives on and treatment of those who have been involved in the justice system and efforts for reform within and across both countries. This project has implications for understanding cross-cultural differences in the criminal justice system between Malaysia and the United States. Due to their restricted policies based on the religions and traditions, Malaysia applied some of the law from the other countries to rehabilitate and re-entry to the community for the ex-offenders, especially for the female ex-offenders. We need to clarify what are the causes for this situation and the possible solutions for the ex-offenders' community re-entry.
---
More Than Just Money: Second and Third Century Coin Circulation in Roman Britain and the Influence of Emperors
Flora Kirk
Melissa Kutner, Ancient Studies
In the Roman Empire, money had both economic and communicative purposes. Analysing coin composition and images reveals patterns that shed light on emperors' propaganda. The coins of the second and third centuries display a juxtaposition between an era that was broadly stable, economically and politically, and one that was broadly unstable. My previous research revealed how images of the second century celebrating Rome's prosperity gave way to rising themes of military, conquest, and personal biography in the following century. This year, using data from the third century Beau Street Hoard and the second century Weston Lawrence Hoard, I have expanded my research to show how the coins' physical characteristics (amount of silver, weight, the level of wear) related to the emperors' communication strategies. The data reveals that the second century coins' higher silver content led to longer use and greater wear. In contrast, the third century coins' sporadic weight and and accelerated issuing caused lower levels of wear. With the decrease in coin value and length of emperors' reigns, coins were issued more frequently and circulated faster. Consequently, the emperor's image was replicated more widely, and he could change his message frequently. This resulted in greater scope for self-promotion.
This work was funded, in part, through an Undergraduate Research Award from the UMBC Office of Undergraduate Education.
---
Stacey Kramer
Jason Loviglio, Media and Communication Studies
Hardcore Parkour is a short comedy film parodying montage videos of the urban acrobatics sport called "parkour" or "free running." The film uses similar film language and techniques to these videos, such as worm-eye perspective and heavy editing. However, the feats of the students on screen are less than impressive to say the least. Ultimately, the film pokes fun at the world of parkour in order to critique its masculinist and over-competitive tendencies. Ultimately, the message extends beyond the bounds of the sport itself to promote an non-hierarchical appreciation of ability and athleticism.
---
Bartleby 2017: Examining Common Incentives for Creative Expression
Alison Kreckmann, Samantha Herath
Tanya Olson, English
Over the past three decades, UMBC's creative arts journal Bartleby has served as a valuable platform for UMBC students to reconcile themselves with their experiences and share them with the community. Bartleby is an important archive of UMBC student voices and identities, allowing authors and artists to find validation in a publicized format. On a campus with a strong STEM focus, our journal contends that creative expression is a legitimate and necessary form of scholarship relevant to all disciplines. Bartleby will present a short film exploring the motivations of authors and artists who submit to the journal in producing their creative works, as well as the choices made by Bartleby staff to curate the journal. The film will exhibit texts in a collage format to trace the development of a creative work from its inspiration to fulfillment, including sketches, manuscripts and narration of written works. Bartleby staff members will address the aspects which make a work effective and relevant, examining the common incentives for creative expression. Through the presentation of both author and editor perspectives, the film will analyze those aspects which continue to distinguish the journal as a valuable resource for the UMBC community.
This work was funded, in part, by the Undergraduate Research Initiative from the UMBC Office of the Undergraduate Education, the English Department, and the Student Government Association.
---
Salty Seagull, a 3D Competitive Game
Justyna Kurbiel, Tory Van Dine, Jim Bilbrey, Robert Bradshaw
Eric Jordan, Computer Science and Electrical Engineering
The video game Salty Seagull is aiming to make light of the life of a seagull: searching for different items from the beach, stealing from other seagulls and collecting their own pile of treasure. It is a three-dimensional (3D) game created in Unity with models and animations imported from Autodesk Maya. The player's objective is to gather as many items on the beach as possible and fly them back to their nest. There is a limited time in which the player must find as many items as possible. Other players may join to compete against the first player and bring items to their own nest. Animators and programmers collaborated to create this interactive piece, working together to create this playable game. Animators modeled the stage, sculpted countless collectable items and created a flying seagull. Programmers were challenged to take the those assets and apply them to the game. They made the seagull fly, allowed for item collection, and fixed many bugs that appeared during production.
---
The Effect of Quantum Dot Structure on the Viability of Danio rerio
April Jay Laranang
Zeev Rosenzweig, Chemical, Biochemical, and Environmental Engineering; Rachel Brewster, Department of Biological Sciences
The purpose of this study was to compare the biological impact of core and core/shell quantum dots (QDs) on Danio rerio. QDs are semiconductor nanocrystals with the unique optical characteristics of broad absorbance peaks, narrow and size-dependent emission peaks, high emission quantum yield, and high chemical and photo-stability. These properties enable their application in areas such as visual technology, biotechnology and medicine. Because of their wide spread use, their potential toxic impact on the environment has become a topic of importance. The most widely used QDs contain cadmium selenide cores with a zinc sulfide shell (CdSe/ZnS). The addition of the zinc sulfide (ZnS) shell around the core not only maximized the QD's fluorescent characteristics, but is also presumed to minimize the QD's overall toxicity. To investigate the effect of the ZnS shell on the QD's toxicity, we exposed D. rerio to CdSe/ZnS QDs, zinc selenide core/zinc sulfide shell QDs (ZnSe/ZnS), and CdSe and ZnSe core QDs. We then measured the viability of the cells 24 hours-post-fertilization. Preliminary results indicated that D. rerio exposed to CdSe/ZnS QDs had lower viability than those exposed to CdSe core QDs, meaning that CdSe/ZnS QDs had a greater biological impact on zebrafish embryo development than the core-only QDs.
This material is based upon work supported by the National Science Foundation under Grant No.CHE-1503408.
---
Age Friendly UMBC: Accessibility for All
Alison Larsen, Amy Huber, Ravi Bhatt, Melody Khosravi
Galina Madjaroff, Aging Studies
There is a lack of accessibility for older adult students as well as older faculty and staff on the UMBC campus. After speaking to many older adults and touring multiple successful Erickson Living communities, it has become abundantly clear that UMBC must make improvements to the campus in order to improve accessibility both inside and outside the classroom. In order to gain knowledge on the accessibility issue, both students and older adults took a survey on how to improve the UMBC campus in order to make it a welcoming and inclusive environment for older students, faculty, and staff. The survey results revealed many issues on campus such as nonfunctioning handicapped doors, lecture halls without ramps, unmarked handicapped entrances, and unclear handicapped routes throughout campus. The research that was done will help to make positive changes to the campus in order to make UMBC as diverse in age as it is in culture and ethnicity.
---
UMBC Game Developers Club 2016-2017 Projects
Alec Lawrie, Andrea Wozniak, Chris Hamer, Conrad Etherton
Marc Olano, Computer Science and Electrical Engineering
The UMBC Game Developers Club is presenting its 2016-2017 projects. Game Developers' Club serves to create a unique environment for creative expression where programmers, musicians, artists, and designers work shoulder to shoulder to produce interactive works. Club members cooperate to create several group projects, as well as several independent projects, using a wide variety of technologies. This year's group projects include Junker, a 3D physics-based puzzle game created with Unreal Engine 4, featuring innovative gameplay based around removing and replacing the appendages of a robot; Flushed, a 2D top-down action game exploring the sentiments of self-doubt and social anxiety as represented by varied systems of projectiles, using the Unity game engine; Umbra, a horror game that necessitates the removal of visual feedback to progress; and Ricoshield, an arcade style 2D action game based on around ricocheting projectiles, made in Unity. Independent projects include Cherrichinko, a game written in Lua combining gameplay elements from classical mechanical games, such as pachinko and pinball, with elements of modern video games; and Put it Out, a 48-hour project developed in Unity based around movement in a low-friction environment.
---
One Step At a Time: Subcellular localizations of Enzymes involved in Human Glucose Metabolism
Andrew Le
Songon An, Chemistry and Biochemistry
Glycolysis and Gluconeogenesis are vital multi-step reactions which regulate energy homeostasis. Enzymes in these pathways have been hypothesized to form a multi-enzyme complex which processes several intermediates between glucose and pyruvate to control glucose-derived carbon flux. Although these pathways have been extensively explored in vitro, research has yet to convincingly demonstrate the formation of this complex within live cells. We have aimed to study the spatial organization of glycolytic/gluconeogenic enzymes regulating glucose-derived carbon metabolites. To date, my project focuses on cloning an enhanced green fluorescent protein (EGFP) with human phosphoglycerate kinase 1 (PGK1). We have designed primers to amplify the PGK1 via polymerase chain reaction (PCR). Post-PCR, the amplified gene of interest and a cloning vector are digested with XhoI and KpnI, followed by the ligation. Afterwards, the resulting plasmid expressing EGFP-PGK1 will be transfected into living human cells to visualize its subcellular location and participation in the multi-enzyme complex under fluorescence live-cell microscopy. Ultimately, we will evaluate subcellular localizations of all enzymes involved in this pathway with respect to their multienzyme complex in living cells. Therefore, this research will provide novel mechanistic insights of how sequential metabolic enzymes are spatially organized and thus regulate glucose flux in human cells.
This work was funded by Dr. An's UMBC Start-Up Grant.
---
Improving High School Mathematics Students' Problem-Solving Skills Through the Use of Flowcharting Techniques
Rachel Linder
Christopher Rakes, Education
The present study examines the effect of teaching flowcharting methods on mathematical problem solving for 25 freshmen and sophomores in an above-grade-level high school algebra course. Over the course of two months, students completed brief tasks that assessed their problem-solving skills. The quality of these work samples was measured holistically, and these longitudinal data were analyzed statistically and qualitatively for evidence of improvement in problem-solving skills over the period of the study. Students who are effective problem solvers develop a plan prior to their solution attempt, use metacognitive practices to monitor their progress, and recognize when alternate approaches are necessary. Flowcharting is a well-established technique for problem-solving in computer science and has been shown to help outline the steps necessary to solve programming problems. This study investigates how well those benefits translate to secondary mathematics education. Preliminary results show that the flowcharting method helped students analyze the benefits and limitations of multiple solutions and solution pathways.
---
Collection Management in the Digital Age
Deirdre Lohrmann, Ashley Patchett
Esther Doyle Read, Ancient Studies
Digital collection management is a new and emerging field. It isimportant to digitize collections because this format enables a larger audience to access museum collections. Digitizing collections also gives the museum or owners of a collection an opportunity to expand their knowledge about the objects. It allows pieces held in storage or pieces that are too delicate or damaged to be frequently placed on display to be accessed. The Spiro Collection is owned by UMBC and includes mosaic tiles, glasswares and fragments of pottery, as well as miscellaneous pieces which have yet to be identified. The importance of digitizing this collection is that it allows the collection to become more widely known to the university community and makes it available for use via a website created for research purposes. Each artifact was photographed, and documented, which includes the details associated with each piece, such as time of production, provenience, material and research associated with the object. Photographs of the objects can be compared to photographs in other collections, expanding research opportunities. Digitization provides global access to museum collections not only for research but also for the public to enjoy, wherever their armchair may be located.
---
Amphiphilic Chlorin-Bacteriochlorin Energy Transfer Arrays for Multicolor Imaging
Melissa Lucero, Joshua Akhigbe
Marcin Ptaszek, Chemistry and Biochemistry
Chlorins and bacteriochlorins (hydroporphyrins) are tetrapyrrolic macrocycles with deep red absorption and near-IR emission. These colored pigments have found use in several technical and biomedical applications such as fluorescence probes, light harvesting antennae, photodynamic therapy and in photomedicine. These light-activated fluorophores are a promising platform for development of efficient energy transfer arrays for multicolor in vivo biomedical applications such as fluorescence-guided surgery. Current limitations include low water-solubility and aggregation due to hydrophobic interactions. As a result, reduced quantum yield and quenching are observed. It is necessary to increase water-solubility to increase the effectiveness of the energy transfer in aqueous solution as well as to improve the interaction with cell membrane. We expect to see greater solubility of chlorin-bacteriochlorin energy transfer array derivatives in surfactant solutions such as Triton and Tween, which reduce surface tension. The absorption, emission, and quantum yield of water-insoluble chlorin-bacteriochlorin energy transfer arrays will be measured in different surfactant solutions. Our aim is to increase the water-solubility of the hydroporphyrin energy transfer arrays in order to improve quantum yield in aqueous solution.
This investigation was supported in part by a MARC Undergraduate Student Training in Academic Research (U-STAR) National Research Service Award (NRSA) Institutional Research Training Grant (T34 08663) from the National Institutes of Health, National Institute for General Medical Sciences, and NCI-NIH under award U01CA181628.
---
The Effect of the STEM Undergraduate Major on Medical School Admission
Helina Lulseged, Samie Lawal, Farhad Mahmood
Kenneth Maton, Psychology
Most students major in the Science, Technology, Engineering, and Mathematics (STEM) field as an undergraduate because it is thought to be helpful in Medical school. For this study we are investigating if there is a relationship between undergraduate major of Meyerhoff students and admission to medical school. The specific research questions are, For those admitted to medical school, are there differences in the undergraduate major? If there is a difference, which major do students mostly graduate undergraduate school with before attending medical school? Our sample was123 Meyerhoff students from 23 cohorts categorized by 3 major: Biology Major (63), Biochemistry Major (45), and Other (15), which included Interdisciplinary studies, Chemical Engineering, Chemistry and Physics. A chi square goodness of fit test was performed to determine whether the three majors were equally distributed for medical school. Attendance of medical school was not equally distributed in the population, X2 (2, N= 123) = 28.68, p < .001. The results indicated that there was not an equal distribution of majors (among biology, biochemistry, and others) for those who attended medical school. After observing the values, biology majors attended medical school more than biochemistry and "other" majors.
---
Jessie Maes
Esther Doyle Read, Ancient Studies
Opus Figlinum is a type of Utilitarian Punic mosaic that was used from the height of the Carthaginian Empire until several centuries after the fall of the Western Roman Empire. This style of mosaic used ceramic pieces to create an intricate flooring pattern – much like modern tiling. My research focuses on a piece of opus figlinum in UMBC's Spiro Collection, SP251. According to the Spiro catalogue, not much is known about SP251 other than a rough estimate of the time span during which it was used (5-6 th century CE) and its country of origin (Tunisia). Mosaics of this type were common in Northern Africa and were used as a cheap and creative way to add decoration to a structure. Placing it within the context of its use helps us to better understand the object and the consistent expression of artist motifs in North Africa over several centuries. In order to create a historic and artistic context for the piece I used peer reviewed journal articles, books, archeological field notes, and local museum displays. The persistence of the opus figlinum mosaic is a remark upon its durability, practicality, and simple beauty.
---
Examining the Role AMP-activated kinase Plays in Stress-Dependent O-GlcNAc Signaling
Austin Maduka
Natasha Zachara, Biological Chemistry, Johns Hopkins University School of Medicine; Kamau, Biological Chemistry, Johns Hopkins University School of Medicine
Acute enhancement of O-linked-beta-N-acetylglucosamine (O-GlcNAc) modification on intracellular proteins activates an endogenous protective program in numerous models of injury, including cardiac ischemia reperfusion injury (IR/I). The O-GlcNAc transferase (OGT) and the O-GlcNAcase (OGA) enzymes are responsible for adding and removing the O-GlcNAc moiety from proteins, respectively. This project aims to understand how cells regulate OGT and OGA in response to oxidative stress to promote cell survival and cardioprotection. AMP-activated protein kinase (AMPK) plays a critical role in the cellular stress response by integrating stress signals with energy balance. Our data and other studies suggest a complex interplay between OGT, OGA, AMPK, and downstream kinases that may impact stress-induced O-GlcNAcylation. For example: 1) mTOR interacts with OGA in response to oxidative stress; 2) OGT and AMPK interact in response to oxidative stress, and 3) AMPK is O-GlcNAc modified. To explore the significance of these interactions, we are examining stress-induced glycosylation in AMPK knockout MEFs. Also, we are generating tagged constructs of OGT and AMPK to test the impact of this interaction on their respective functions, as well as the impact of O-GlcNAcylation on AMPK function. These experiments will further elucidate the molecular mechanisms by which OGT is regulated during injury.
This investigation was sponsored by NIH/NIGMS MARC U*STAR T3408663 National Research Service Award to UMBC.
---
An Ethnographic Review of the Impact of the One Direction Fandom
Navaal Mahdi
Bryce Peake, Media and Communication Studies; Donald Snyder, Media and Communication Studies
Social media has provided fans with a platform for communicating their fandom to the world. Aside from interacting with each other about their pop culture idols, fans have increasingly started using these mediums to establish meaningful friendships with each other, regardless of where they are in the world. This ethnography explores "Directioners," the fans of One Direction — a popular English/Irish boy band formed in 2010 — and the emotional affect of fandom. While scholars repeatedly focus on fan communities, I shift towards examining how these communities are fluid: individual fans move in and out of them, using fandom as a crutch to get through difficult times in their life. After those times, I demonstrate, people leave but remember their time as part of fan communities of which they no longer consider themselves members.
This work was funded, in part, through an Undergraduate Research Award from the UMBC Office of Undergraduate Education.
---
Childhood Socioeconomic Status, Discrimination, and Mood in a Racially/Ethnically Diverse Sample of Young Adults
Kanwal Mahmood, Rachael M. Harrold
Danielle L. Beatty Moody, Psychology
We investigated links among socioeconomic status (SES), discrimination, and negative mood in young adults. Although links among these factors are mixed, there is limited research in diverse samples and young adults. Additionally, childhood SES is prospectively linked to negative mood in adulthood. We hypothesized that childhood SES would moderate the link between discrimination and mood. African American (AA) and White undergraduates completed the 14-item Brief Perceived Ethnic Discrimination Questionnaire (PEDQ-CV), the 20-item Positive and Negative Affect Schedule (PANAS) to assess mood, and provided parental education. Regression analyses adjusted for sex, age, and race/ethnicity, showed an overall effect for the PEDQ-CV X SES on negative affect (B = 13.02, SE = 4.44, p = .0048). Specifically, in individuals from higher SES backgrounds, each increase in overall discrimination was associated with negative mood (B = 13.02, SE = 4.44, p = .0062). This effect held for all PEDQ-CV subscales, social exclusion, stigmatization, threat/harassment, and workplace discrimination (all p's < .02). Altogether, these findings are consistent with an emerging literature suggesting higher SES is not always protective. Future work in diverse samples and lower and higher SES individuals is warranted.
---
The Effect of Teaching Strategies to Derive Word Meanings
Melissa Mahon
Michele Stites, Education
In order to become a fluent and confident reader, it is essential to have a variety of vocabulary decoding skills. By using the various components of a word, such as its prefix, to gain a general understanding of the word's meaning, students can not only increase their comprehension of a reading passage, but also increase their reading speed and fluency. Although vocabulary-decoding skills are important, time constraints during the school day often reduce the amount of explicit vocabulary skill instruction. An alternative to whole group vocabulary instruction is small group interventions for students who are not demonstrating a mastery of the decoding skill. This study was designed to evaluate the effectiveness of vocabulary intervention strategies on improving students' prefix decoding skills.
---
Rhythmic Dictation Student Learning Objective
Haley Marcussen
Brian Kaufman, Music
The student learning objective of the Windsor Mill Middle School sixth grade choir class is to increase the proficiency of rhythmic dictation. The expectation and goal of Windsor Mill choirs are to perform a level two rhythmic example at Baltimore County's Music Adjudication. Being proficient with level two rhythms will benefit the sixth graders when they perform at the adjudication for the first time next year. Learning to dictate the rhythms that they hear will increase proficiency in sight-reading, but provide them with a better sense of beat as well as improve their ability to create compositions. Students were intermittently given dictation worksheets where they had to listen to the teacher clap each measure individually and write down what they hear. The entire example was always eight measures long and was pulled from previous years of rhythmic examples at Baltimore County adjudication. Each time they completed this activity, they were given one point for each accurate measure and scored out of a total of eight points. Initially, the class averaged a score of five out of eight. The objective is to have each student improve by half the points between their initial score and the maximum score.
This work was funded, in part, through an Undergraduate Research Award from the UMBC Office of Undergraduate Education.
---
Characterizing Protein:RNA Interactions that Nucleate HIV-1 Viral Assembly
Ugonna Mbaekwe
Michael Summers, Chemistry and Biochemistry; Pengfei Ding, Chemistry and Biochemistry, UMBC
During the HIV life cycle, the viral assembly is initiated by interactions between the Gag polyprotein and viral genomic RNA. Gag contains three structured domains: Matrix (MA), Capsid (CA), and Nucleocapsid (NC). The nucleocapsid (NC) domain of Gag recognizes exposed guanosines and binds to regions of the 5′-leader (5′-L) within the dimeric HIV-1 genome for selective packaging. We seek to characterize the Gag-RNA interactions essential to genome packaging using a truncated 5′-L derivative and a hexameric NC protein. The 5'-L contains necessary regions needed for NC binding. The basic unit of the immature viral shell is a hexamer of Gag; mutations at the hexameric interface significantly reduce Gag's selectivity towards dimeric viral RNA. We have fused the NC domain of Gag to a hexameric protein scaffold to mimic a Gag hexamer. We hypothesize that the hexameric structure of the CA domain also contributes to the RNA genome selection. With these RNA and protein constructs, we aim to deduce thermodynamic parameters and structural information using electrophoretic mobility shift assays, isothermal titration calorimetry, and cryo-electron microscopy. These studies will further our understanding of the mechanism of HIV genome selection, a stage in the life cycle that can be targeted with therapeutics.
This research was funded, in part, by NIH/NIGMS grant 1P50GM103297. Ugonna Mbaekwe was supported, in part, by the Howard Hughes Medical Institute through the Pre-college and Undergraduate Science Education Program, UMBC, and the Meyerhoff Scholars Program.
---
Plasticity of Delta Containing GABAa Receptors and the Development of Maladaptive Behaviors After Social Drinking
Kenechukwu Mbonu, Laverne Melon, PhD1
1Neuroscience, Tufts University Health Sciences Campus
Jamie Maguire, Neuroscience, Tufts University Health Sciences Campus
Binge drinking has been associated with an increase in negative affect and anxiety. Alcohol is known to reduce anxiety; this may be mediated through its interaction with the delta subunit of a GABAA receptor. Preliminary evidence suggests that female mice show unique, long lasting adaptations in delta mRNA expression in the basolateral amygdala (BLA), following binge drinking. This may be significant, given the development of anxiety-like behavior during withdrawal from binge drinking. We hypothesized that voluntary consumption of low concentrations of ethanol associated with binge drinking would decrease expression of the delta subunit at the protein level which would underlie increases in anxiety during withdrawal. We induced binge drinking for two weeks. We looked at anxiety levels and then looked at expression of delta in the BLA. We saw a slight increase in delta expression and a change in anxiety levels. Next we deleted the delta gene and then induced binge drinking. We observed anxiety levels in these mice through various behavior tests. We saw decreased binge intake of ethanol and changes in anxiety levels. The next step is to investigate whether the observed change in delta expression changes excitability of neurons in the BLA.
This investigation was sponsored by NIH/NIGMS MARC U*STAR T3408663 National Research Service Award to UMBC.
---
Dual Glucose and Lactate Self-Powered Biosensor
Naomi Mburu
Gymama Slaughter, Computer Science and Electrical Engineering
There is a burgeoning need for technologies capable of non-invasive, real-time monitoring of tissue viability prior to organ transplantation, which would significantly increase the efficacy and availability of life-changing transplants. Current monitoring methods for metabolites such as lactate and glucose in vitro are unreliable because they suffer from interferences and fouling. Here we report on the development of a dual-implantable self-powered biosensing system for temporary placement underneath tissue beds to continuously monitor metabolites. The system is constructed from multi-walled carbon nanotubes (MWCNTs) biofuel cells employing pyroquinoline quinone glucose dehydrogenase (PQQ-GDH) as the biocatalyst for glucose oxidation, and D-Lactate dehydrogenase (D-LDH) as the biocatalyst for lactate oxidation. A common laccase-MWCNTs electrode served as the cathode for the reduction of molecular oxygen. An open circuit voltage of 339.2 mV and short circuit current density of 228.75 µA/cm² was obtained when operating in 180 mg/dL glucose. An open circuit voltage of 375 mV and short circuit current density of 500 µA/cm² was obtained when operating in 25mM lactate. The sensing system provided stable electrical power, which powered a glucose sensing circuit. The self-powering and lactate sensing abilities will be discussed in the presentation.
This investigation was sponsored by NIH/NIGMS MARC U*STAR T3408663 National Research Service Award to UMBC.
---
The Effects of Mindfulness Meditation and Yoga on Anxiety in College Students
Maureen McAllister
Diane Alonso, Psychology
Anxiety rates have increased significantly among students and many colleges are unequipped to deal with the rising pressure for treatment. This study attempts to identify cost-effective and easily-accessible methods for students to treat stress-related anxiety associated with attending college. Students need to be made aware of not just immediate treatment methods, but preventative methods, as well. It was hypothesized that yoga, mindfulness meditation, and yoga combined with mindfulness meditation would decrease anxiety, as measured by four self-report measures when compared to a control. The combination of yoga and mindfulness meditation were expected to have the greatest impact. Participants were 160 college students recruited from a university campus. For four weeks, students participated in either daily meditations, a weekly yoga practice that met for three days, both treatments combined, or none of the treatments. A two-factor ANOVA was used to measure mean differences between conditions. This research is important to address the growing demand for mental health resources among college students and can guide society in its efforts to reform its healthcare model with alternative methods to treatment.
---
Breaking Point: An Animation by Caitlyn McCaulley
Caitlyn McCaulley
Corrie Parks, Visual Arts
Breaking Point is an abstract, animated, short film, 1:27 minutes in length, which uses several digital animation techniques. A woman contemplates the life and death of loved one, and attempts to kill herself when negative emotions overpower her. The goal of this animation was to visualize what emotion feels like, specifically feelings relating to depression and suicide. In this project, I use a simple storyline as a narrative base and abstract imagery to enhance the feelings of the character and the intensity of the situation. Most of the base animation is has a desaturated color palette and limited movement while the abstract elements are bright and fast. This was done to convey that the main character felt internal chaos even though everything around her was physically still. Most of the animation was drawn in Photoshop in several layers. I created texture in the animation by layering several brush types. The soundtrack was created to compliment the change from the quiet tension of the beginning to the loud emotion of the climax. It was composed in Garageband and mixed with audio that I recorded. The resulting animation shows that depression is a powerful force that is real as any physical force.
---
DANCE: Dance Anatomy and New Choreographic Elements
Megan Mellon
Carol Hess, Dance
The arts and sciences are often seen as two distinct disciplines, and I am propelled to bring awareness to the underlying connection between the two. In dance, the human body is the artist's tool with which to create. My research focused on anatomical structure and physiological processes of the body, which support dance movement. I studied under the Professional Training Program at Bates Dance Festival in Lewiston, Maine in the summer of 2016 to expand my dance and scientific knowledge. Immersed in an academic dance environment for several weeks, I learned about release technique, spiral support, and structural evolution. I conversed with instructors about how the physicality of the body supports their unique movement styles. My findings were used to choreograph a ten-minute contemporary dance demonstrating movement abilities of the human anatomical structure. I analyzed muscular composition, joint capability, osteological structure, and range of motion, as shown through the progression of evolution. I crafted movement similar to styles I learned at Bates Dance Festival, with a focus on Spiraldynamik® principles and release technique, ensuring the movement was natural and healthy for my dancers. The choreography, "Being Body" premiered in the UMBC Dance Department's Senior Dance Concert on November 11, 2016.
---
Pre-Kindergarten Children's Narrative Comprehension and Relationship with Vocabulary Knowledge and Literacy Practices
Megan Mellon
Linda Baker, Psychology
Past research shows a relationship between children's language development in pre-kindergarten and reading comprehension in later education, and that parents literacy practices influence the child's literacy skills (Baker and Scher, 2002, Nielson and Frieson, 2012). Comprehension involves vocabulary knowledge and inference making (Paris and Paris, 2003). This study assessed relationships among narrative comprehension, receptive vocabulary knowledge, and home literacy practices. Participants were pre-kindergarten children attending preschools in Baltimore. We used a wordless picture book, "Pancakes for Breakfast" by Tomie DePoala in a multiple-part task adapted from a study by Paris and Paris. The picture walk is a self-paced narration, providing evidence of book handling skills, behavioral and emotional engagement, picture comments, storytelling skills, and comprehension strategies. The elicited retell is a story recall task involving memory and story schema knowledge. The prompted comprehension questions address literal and inferential understanding. Receptive vocabulary skills were assessed with the Peabody Picture Vocabulary Test. The children's parents completed a home literacy background questionnaire. Data analyses, using SPSS, will examine relations between narrative comprehensions skills, vocabulary knowledge, and home literacy practice. Quantitative scores from each picture walk subtest will be correlated with one another, PPVT standardized scores, and frequency of specific home literacy practices.
---
Pilgrim, Scholar, Traveler: The Global Islamic World as Described in the Travel Narrative of Ibn Battuta
Nathaniel Mesekale
Susan McDonough, History
The Travels of Ibn Battuta is often compared to The Description of the World by Marco Polo as a remarkable example of the medieval travel genre. However, this comparison overshadows some of the features and goals set forth in Ibn Battuta's text. Unlike the Christian merchant Polo, who traveled for diplomatic and economic reasons, Ibn Battuta, was a Moroccan judge whose original impetus to travel was religious: he undertook a pilgrimage to Mecca and planned to continue his religious education there. Ibn Battuta's travels throughout the Islamic world reveal a globalized and highly mobile society as experienced by the cosmopolitan class of scholars and clerics. In this paper, I contextualize The Travels of Ibn Battuta with sources on Islamic travel writing, Islamic education, and the histories of the areas Ibn Battuta visited. Comparing his account with previous Muslim travelogues, I establish three literary traditions particular to the genre: religious devotion, intellectual treatise, and travel narrative. I argue that Ibn Battuta's itinerary, more than a singular piece of travel literature, adhered to these literary traditions, fully displaying the interconnection of the Islamic scholarly world during the fourteenth century, revealing a global Islamicate world in the late Middle Ages.
---
Boy Meets Girl, Boy, Girl: Subverting Master Narratives in the Web-Series MANN/FRAU
Caleb Metcalf
Edward Larkey, Modern Languages, Linguistics, and Intercultural Communication
This research investigates how various modes of communication are utilized within the German comedy web-series MANN/FRAU ("MAN/WOMAN") to bring underrepresented LGBT+ themes to a mainstream audience. Though the New Queer Cinema movement, since its development in the early 90s, has produced multiple breakthrough films and contributed to an increasing appearance of LGBT+ characters on film and television, these media still overwhelmingly favor heteronormative issues and identities. MANN/FRAU is atypical in its approach to New Queer Cinema, as the first season revolves around a heteronormative "boy-meets-girl" master narrative, which is subverted and developed into a counternarrative in the second season to explore various issues including polyamorous relationships and the view of sexuality as a spectrum. This structure makes MANN/FRAU a successful example of how to introduce LGBT+ issues to potentially wary audiences. Scenes pertinent to the progression of the relationship narrative have been restructured into a shorter, linear video narrative in Adobe Premiere Pro. This restructured counternarrative was investigated in detail via a multimodal analysis, with respect to how various modes of communication (e.g., shot composition, lighting, etc.) contribute to the development of the counternarrative as it unfolds.
---
Explicit Attitudes in a Psychology of Women Course
Alicia Miller
Nicole Else-Quest, Psychology
Sexism remains a persistent issue in societies around the world. Evidence suggests that women who are regularly exposed to sexism experience a variety of negative physical and mental health outcomes. Interventions aimed at mitigating the negative consequences of sexism become a necessity for the improvement of women's health. Previous research has demonstrated that educational interventions are successful in reducing the predominant sexist stereotyping of women among those who participate. The present study investigated the efficacy of an educational intervention – a Psychology of Women course at UMBC – in reducing explicit sexist attitudes among 31 undergraduate college students enrolled in the course. This study utilizes a quasi-experimental pre-test, post-test design. A survey, completed by participants twice over the course of the semester, measured social desirability (Crowne & Marlowe, 1964), explicit sexist attitudes (Glick & Fiske, 1996; α = .91), and explicit ageist attitudes (Fraboni et al., 1990; α = .87), as well as demographic characteristics. It was hypothesized that explicit sexist attitudes would decrease significantly throughout the semester as a result of course participation. Such findings would reinforce existing evidence that undergraduate coursework in gender and diversity topics reduces prejudicial and stereotypical views of women and other marginalized groups.

This work was funded, in part, by the Office of the Provost, UMBC.
---
Understanding the Role of the Novel Histone Methyltransferase Set5 in Chromatin Assembly
Sylvia Min, Rashi Turniansky1, James Moresco2, John Yates2, Dorian Frazier1
1UMBC, 2Scripps Research Institute
Erin Green, Biological Sciences
Chromatin is the packaging of histones and DNA in the nuclei of all eukaryotic cells. Set5 is a yeast histone modifying enzyme that methylates H4K5, K8, and K12 residues and regulates cell growth and stress responses. However, it is unclear how Set5 does this on a molecular level and with what proteins it interacts with. Using the model system, Saccharomyces cerevisiae, we performed a proteomic analysis and collected data identifying Set5's protein-protein interactions in the cell. To further characterize the functional role of these interactions, we are performing a biochemical analysis of interacting partners for Set5 and undertaking genetic and molecular investigations of the role of candidate interacting partners of Set5. Preliminary data from mass spectrometry analysis and immunoprecipitation of FLAG-Set5 suggests hundreds of potential protein partners including many involved in transcription, nucleosome assembly, and stress responses. Based on the results of the proteomic analysis, we are focusing on the proteins involved in chromatin assembly. Specifically, we will be studying Spt6 which is an essential protein that plays a role in chromatin structure maintenance during transcription elongation and represses transcriptional initiation from cryptic promoters. Spt6 has been noted to work with Set2, another histone methyltransferase, to repress abnormal transcription.
This work was funded, in part, through an Undergraduate Research Award from the UMBC Office of Undergraduate Education.
---
Structural Determination of the HIV-1 RRE-Rev Complex by NMR
Daniel Morris
Michael Summers, HHMI; Jan Marchant, Department of Chemistry and Biochemistry, UMBC
Human immunodeficiency virus (HIV) needs totraffic its RNA genome toward the plasma membrane for packaging into new virions. Initially, unspliced and singly spliced viral RNAs are retained within the host cell nucleus, including a noncoding region of the HIV genome known as the Rev response element (RRE). HIV encodes the accessory protein Rev that binds to RRE-containing RNAs. The CRM1 nuclear export system transports this complex into the cytoplasm for translation or packaging. We are characterizing the structure of the RRE-Rev complex by Nuclear Magnetic Resonance spectroscopy (NMR) first by analyzing each component individually. We identified structural elements by comparing spectra of the full length RRE to those of smaller fragments. To simplify complex spectra, we transcribed the RRE using various deuterium labeling schemes in which certain protons were replaced with deuterium. To further simplify the spectra, we used segmentation, in which two strands, differentially labelled, are annealed to resemble the full length RRE. Once the RRE structure is determined, we will optimize metal affinity chromatography protocol to obtain high purity Rev. By understanding the three-dimensional structure of these molecules, our efforts will contribute to structure-based design of potential inhibitors viral genome export.
This research was funded, in part, by a grant to UMBC from the Howard Hughes Medical Institute through the Pre-college and Undergraduate Science Education Program.
---
Aftermath: Daily Life and Community Organization Along the Rio Doce
Sarah Miller, Andrés Camacho
Lee Boot, IRC
This project served to answer the question; how can photographs and interviews be used effectively as tools to seek justice and accountability for those affected by an ecological disaster? In 2015, in Mariana, Brazil, the collapse of a tailings dam caused ~50 million cubic meters of mine waste to spill into the Rio Doce, causing the largest known tailings spill in world history. Despite its magnitude, it was inadequately investigated by the Brazilian government and media, and little has been done to give sufficient aid to the residents of the area. We visited the Rio Doce Valley in June of 2016, photographically documenting and completing interviews with its residents. This collection of preliminary data in the form of photographs, short videos, audio, and text demonstrates that residents' responses to the disaster were varied, complex, and at times conflicting, depending on individuals' socio-economic status, occupation, etc. Furthermore, the work reveals the ways in which the mining company, Samarco, has perpetuated divisions within and among communities in the Rio Doce valley since the spill. Documentation of the Rio Doce disaster will be used to inform the public about the staggering impacts of large mine spills, helping to encourage vigilance toward this issue.
This work was funded, in part, through an Undergraduate Research Award from the UMBC Office of Undergraduate Education.
---
The Effect of Maternal Depressive Symptoms on Child Early Head Start and Head Start Enrollment
Marina Mizell
Eileen O'Brien, Psychology; Carrie Sauter, Interdisciplinary Studies Program, UMBC; David Eisenmann, Biological Sciences, UMBC; Maureen Black, John A Scholl MD and Mary Louise Scholl Endowed Professor, Department of Pediatrics, Division of Growth & Nutrition, University of Maryland School of Medicine
This data analysis aimed to determine what relationship, if any, existed between maternal depression and enrollment of children under the age of four in the Baltimore City Early Head Start/Head Start (EHS/HS) programs. Previous research supported a correlation between preventing the delay of cognitive development and increasing readiness to learn with the implementation of early childhood education programs, causing concern for the large number of eligible, non-enrolled children. It was expected that mothers who reported depressive symptoms would be less likely to enroll their child in the EHS/HS programs than mothers who did not report depressive symptoms. Data was obtained from a total of 7,926 Children's HealthWatch surveys administered to mothers between 1998 and 2015. In addition to maternal depression, eight other variables were analyzed using a Chi-Squared analysis within SPSS. An equal number of mothers reporting depressive symptoms (1.0 percent) and reporting no depressive symptoms (1.2 percent) enrolled their child in the EHS/HS programs (Chi-Squared=0.439; p<0.508). The data indicated there was no statistically significant relationship between EHS/HS enrollment and maternal depressive symptoms. Possible explanations for this finding included lack of random sampling and exclusion of male caregivers.
---
More Than Just Pretty: Analyzing the Influence of Globalization on the Role of Design in South Korea
Daniela Mujica-Martorell
Kyung-Eun Yoon, Modern Languages, Linguistics, and Intercultural Communication
Many are aware that over the past two decades, the Korean Wave — also known as Hallyu — has taken the international world by storm in a manner comparable to the popular cultural influence once attributed solely to America's Hollywood. However, less is known about the unique processes that have contributed to its success. Design is fundamentally important to consider within the global setting: as an art, it is reflective of cultural values, and as a form of visual communication, it carries the potential to be a powerful tool, even across cultures. This research project assumed the premise that it has been precisely through an efficient and effective use of design principles that both South Korean entertainment companies and the South Korean government have been successful in exerting such a tremendous influence of Korean pop culture across a span of countries. Through a critical analysis of the definition of design and its history in both ancient and modern Korea, this research project determined how globalization has indeed played a role in influencing design standards in South Korea, how effectively design has been implemented in South Korean social cultural policy, and how this has influenced international relations by means of Hallyu.
---
Non-Invasive Fiber Optic Biosensor for Detection of Glutamine
Sean Najmi
Leah Tolosa, Chemical, Biochemical, and Environmental Engineering
Previous work done in the Center for Advanced Sensor Technology (CAST) has shown promising results for the immobilization of the glucose binding protein (GBP) onto the surface of Ni-NTA microbeads. The proposed project is to immobilize the glutamine binding protein (QBP) onto the surface of Ni-NTA beads and Co-NTA beads. The immobilized protein will then be used in conjunction with a fiber optic in order to create a probe that can detect concentrations of glutamine in solution. The QBP is from Escherichia coli and the gellan beads are made from gellan powder and ligand coupling reagents. QBP undergoes a conformational change when it encounters glutamine and since there is a fluorophore attached to the protein, its fluorescence can be measured and correlated to the glutamine concentration. The beads are transparent which enables the fiber optic probeto detect the fluorescence of the QBP. The conditions of the beads and the immobilized protein will be changed to see how the binding capacity and the protein's fluorescence response changes. This includes the concentration of the protein and the size of the beads.
This investigation was sponsored by NIH/NIGMS MARC U*STAR T3408663 National Research Service Award to UMBC.
---
Effect of Antibiotics on HeLa Cell Proliferation and Clustering of PFKL-mEGFP
Bailey Nance, Danielle Schmitt1
1Chemistry and Biochemistry, UMBC
Songon An, Chemistry and Biochemistry
Glycolysis is an essential metabolic process that is catalyzed by ten enzymes to produce two ATP and two pyruvate molecules for every molecule of glucose consumed. Though this overall metabolic process is well understood, the spatial compartmentalization of the enzymes has not been well documented. Recently, we have identified that human liver-type phosphofructokinase-1 tagged with a monomeric form of enhanced green fluorescent protein (PFKL-mEGFP) forms clusters of varying size within the cytosol in transfected HeLa cells, suggesting that this protein is spatially organized and regulated. Meanwhile, we have also created stably transfected HeLa Tet-On cells expressing PFKL-mEGFP. However, initial fluorescence live-cell imaging studies suggested that antibiotics used for generation of the stable cell line might negatively influence clustering of PFKL-mEGFP. To investigate this phenomenon, we have studied the effect of the antibiotics, G418 (Geneticin) and hygromycin B, on the proliferation of HeLa and HeLa Tet-On cells. Based on our preliminary data, we hypothesize that the addition of these antibiotics substantially decreases cell proliferation as well as PFKL clustering in cells. This contributes to our current understanding of the effects of antibiotics on glucose metabolism in HeLa cells.
This investigation was sponsored by NIH/NIGMS MARC U*STAR T3408663 National Research Service Award to UMBC.
---
Disclosure of Criminal Justice System Involvement: Relations to Social Support, Self-esteem and Stigma
Jamar Nash, Naqiya Ghulamali
Bronwyn Hunter, Psychology
More than 700,000 individuals transition from correctional facilities to the community each year. Reentry programs as well as sober living homes may help to ease the transition from prison to the community. However, little is known about whether or not residents in these programs discuss their experience in the criminal justice system or whether this disclosure of those experiences is related to health and well-being. This study examines whether disclosure related to criminal justice involvement is related to social support, self-esteem and stigma based on archival data from 390 adults who lived in sober living homes and had been involved in the criminal justice system. Regression analyses were conducted to examine whether individuals who disclose their experience have higher social support and self-esteem and lower stigma than those who do not disclose their status. This study has important implications for developing interventions in programs and services that assist those who transition from correctional facilities to the community as well as formal and informal support systems.
---
Utilizing Elements of Art in Second Grade
Melissa Nunn
Cheryl North, Education
Students need to develop meaningful and purposeful ways to apply key elements of art in their assignments. As students move from the scribbling and pre-schematic stages of art making exhibited during kindergarten, they need to learn techniques that allow them to better express their ideas. This research focused on providing first grade students with strategies to improve their ability to thoughtfully use artistic elements, specifically line, shape, and color, in order to create pieces that convey specific emotions and tell a narrative. These students were first graders at a Title One elementary school that has a large English Language Learner population. Pedagogical strategies, such as modeling and using exemplars from Dr. Seuss books, helped first graders understand and incorporate art elements into their paintings. Pre-assessments and formative assessments provided data on students' understanding of how to create shape and depth using different types of line, as well as how to show emotion and tell a story through use of color. Students then created a Dr. Seuss-inspired landscape using these art elements as their final assessment. The students' final compositions were visually assessed against specific criteria, and students justified their choices about line, shape, and color.
---
Controlled Content Mixing of Small and Large Unilamellar Vesicles for Single Molecular Studies
Vanessa Nwaiwu
Minjoung Kyoung, Chemistry and Biochemistry
The successful design of vesicle pairs that mix content stored inside would allow for controlled small volume mixing experiments that are important for studying transient weak protein-protein interactions at the single molecular level. To achieve this goal, small unilamellar vesicles composed of charged lipid membranes are made through a detergent method and size exclusion chromatography. Subsequently, charged large unilamellar vesicles are made through the extrusion method to encapsulate the small vesicles. By using lipids with the same charge, the large and small vesicles are repelled from each other to prevent their interaction and possible non-specific fusion. The small vesicles are then triggered to release their content when the temperature of their surrounding surpasses the phase transition temperature. We have observed successful encapsulation of the small vesicles into large vesicles. We show the small vesicles unload their content, then mixing occurs with the contents of the large vesicle in a controlled environment. The encapsulation of the small vesicles and the content mixing experiment is observed through fluorescence microscope imaging at a single vesicle level. Ongoing work is focused on optimizing the lipid compositions of our vesicles, and the temperature controlled releasing process that would allow for successful mixing at physiological conditions.

This work was funded, in part, through an Undergraduate Research Award from the UMBC Office of Undergraduate Education.
---
UV-Driven Antibiotic-to-Antibiotic Transformation Pathways and Kinetics of Sulfonamides
Daniel Ocasio
Lee Blaney, Chemical, Biochemical, and Environmental Engineering
Although antibiotics are typically observed at trace concentrations (ng/L) in municipal water and wastewater systems, these contaminants of emerging concern pose adverse ecological and biological hazards. The purpose of this study was to investigate the fate of select sulfonamide antibiotics by direct photolysis at 253.7 nm. These compounds were hypothesized to undergo antibiotic-to-antibiotic transformations due to their shared characteristic base structure. Antibiotic samples were irradiated with low-pressure bulbs in a batch UV reactor. Sample aliquots, collected at predetermined times, were analyzed using LC-MS/MS to quantify the parent sulfonamide and other known sulfonamides generated during irradiation. The fluence-based rate constants were determined at near neutral pH to be 1.28(±0.10)×10-4 cm2/mJ for sulfamethazine, 4.85(±0.35)×10-5 cm2/mJ for sulfamerazine, and 4.12(±0.39)×10-5 cm2/mJ for sulfadiazine. Solution pH significantly impacted photodegradation kinetics. For example, the apparent rate constant for sulfadiazine decreased by approximately 60% when the pH was decreased from 3.4 to 10.8. Non-target analysis of transformation products was conducted using LC-MS, and several structures are proposed through validation of the corresponding MS/MS spectra. The chemical similarity of transformation products to the sulfonamide pharmacophore suggests that these products retain antimicrobial activity.
This investigation was sponsored by NIH/NIGMS MARC U*STAR T3408663 National Research Service Award, a grant to UMBC from the Howard Hughes Medical Institute through the Precollege and Undergraduate Science Education, and NSF CBET 1510420.
---
Structure-Activity Relationship of the Sugar Moieties in Flex 4-Methoxy Guanosine
Brian O'Connor
Katherine Seley-Radtke, Chemistry and Biochemistry
Middle East Respiratory Syndrome (MERS) and Severe Acute Respiratory Syndrome (SARS) are emerging human coronaviruses with no FDA approved vaccines or treatments. Recently, flexible nucleoside-based antiviral compounds (fleximers) have shown marked potential combating MERS. A fleximer is a purine nucleoside that has had the imidazole and pyrimidine rings separated by a single carbon-carbon bond. This separation allows the fleximer to undergo conformational changes that would otherwise be impossible, but does not interfere with the hydrogen bonding required for enzyme/substrate recognition. The lead compound for this project is a fleximer version of Acyclovir, a broad-spectrum antiviral drug. As part of a structure activity study, two compounds were synthesized: one with a 5′ hydroxyl group and one with a 5′ acetate group on the ribosugar, with both compounds featuring an imidazole-pyrimidine carbon-carbon bond from the imidazole C4 to the pyrimidine C5. The goal of the project is to help elucidate the mechanism by which our lead compound disrupts viral replication. The bioactivity of the compounds will be determined through various enzyme and cell assays by our collaborators at the Rega Institute in Belgium, Leiden Medical University in the Netherlands, and the University of Marseille in France, to evaluate their antiviral efficacy.
This work was funded, in part, through an Undergraduate Research Award from the UMBC Office of Undergraduate Education.
---
Engineering Caenorhobditis Elegans for Phototaxis
Kamsi Odinammadu
Daniel Oprian, Brandeis University
In the aquatic fungus Blastocladiella emersonii, phototaxis is mediated by RhoGC, a fusion protein made up of microbial rhodopsin domain and a eukaryotic guanylyl cyclase catalytic domain. The guanylyl cyclase produces the unusual secondary messenger cGMP. Our lab is interested in using this unique protein to elucidate the mechanism by which light and retinal control activity of the guanylyl cyclase domain. We want to develop the protein as an optogenetic tool, extending its use in different laboratories as a technique to control cGMP levels in cells and organisms with light. Accordingly, we are working on expressing RhoGC in the AWB olfactory and AWC chemo/thermosensory neurons of Caenorhabditis elegans to test whether we can engineer this organism for phototaxis. We describe here construction of vectors for targeted expression of a RhoGC gene into C. elegans. We will next insert the finished vectors into C.elegans and test their viability for induced phototaxis.
This investigation was sponsored by NIH/NIGMS MARC U*STAR T3408663 National Research Service Award to UMBC.
---
Emma O'Donnell
Corrie Parks, Visual Arts
"Fall" is an exploratory 2D digital animated film about a person falling through space, losing parts of herself and becoming formless. It is about breaking down notions of the self, questioning what is inherent and what is transient to our personalities. These questions are universal to humanity, feeding into larger questions about purpose and death. The prompt for this film was "An Animated Self Portrait". It follows the artist's complex feelings about her own identity. Finding it difficult to describe herself except in relation to others' impressions of her, she sought to deconstruct what really made up her sense of self. Her interests, opinions, and basic personality shaped how she presented herself to the world, but since these things are ultimately changeable, she identified what they were for the present moment, and let them go, free to re-define who she is. To create "Fall" the artist layered animation: initial sketch, lines, and color. She then filled the color layers with a gradient, making a transition as the character falls. The music to this piece is a digital composition by the artist. Throughout the project, the artist battled time constraints, technical difficulties, and narrative concerns to produce the finished film.
---
Paul Oh
Cathy Cook, Visual Arts
Cinema is a reflection of the real world. While some elements may be exaggerated, the internal core of movies mirror that of the human experience. In conventional narrative films, we, as audience members, experience the routine of a fictional character and if done correctly, empathize with the protagonist's journey. The goal of this project is to produce a short film called "Slight Murmurs." The narrative is formed by loosely tied vignettes that attempt to capture the abstract landscape of dreams. This vast territory, closely reminiscent to the physical world, is difficult to linguistically define. The purpose of this film is to investigate this subjective boundary between clear reality and hazy fiction. Blending together various visual mediums including film, video, and animation, the intensions are to convey the lucidity of the unconscious. This film should raise philosophical discussion of why we as humans have the capacity to have dreams without fully understanding them.
This work was funded, in part, through an Undergraduate Research Award from the UMBC Office of Undergraduate Education.
---
Using Physiological Data to Explore the Relationship between Nanoparticle Surface Charge and Complement Activation
Chimdiya Onwukwe
Erin Lavik, Chemical, Biochemical, and Environmental Engineering
A part of the innate immune system, the complement system poses an obstacle to the efficacy and safety of intravenously administered hemostatic nanoparticles. The adsorption of proteins onto foreign materials triggers the alternative pathway of the complement system, resulting in complement-activation related pseudo-allergy (CARPA). CARPA is marked by rapid exsanguination and cardiopulmonary malfunction in animal injury models. Previous research in mice and rat models has shown that surface modification with Poly (ethylene-glycol) (PEG), nanoparticle size, and surface charge influence complement activation. However, fundamental differences in the innate immune system of murine and rat models impede the translation of these findings to clinical applications in humans. The CARPA response occurs in humans and pigs at much lower doses than in rat models, highlighting pigs as a better model for nanoparticle-mediated complement activation in humans. This work focuses on analyzing the relationship between molecular properties of polyethylene glycol-polylactic acid (PEG-PLA) nanoparticles and complement activation in a porcine liver injury model. Specifically, the relationship between surface charge and complement indicators such as cardiopulmonary and blood loss data is explored. These data are gathered from a database of pig surgeries performed by the Lavik lab and analyzed using correlation tests.
This investigation was sponsored by NIH/NIGMS MARC U*STAR T3408663 National Research Service Award to UMBC.
---
Evaluating an Ultra-sensitive Method to Detect Malaria in School Children in Malawi
Anna Gifty Opoku-Agyeman, Gillian Mbambo1
1University of Maryland School of Medicine
Miriam Laufer, Institute for Global Health at University of Maryland School of Medicine; Lauren Cohee, University of Maryland School of Medicine
An ongoing study has found that school-aged children in Malawi, ages five through fifteen, have the highest prevalence of malaria infection and infections containing gametocytes: the stage of the parasite life cycle that is transmissible to mosquitoes. To further evaluate the burden of malaria infection in school-aged children, cross-sectional studies were conducted in schools. In our study, we will conduct highly sensitive molecular testing to measure malaria prevalence in four southern Malawian communities. Ultra-sensitive PCR (us-PCR) detects parasite RNA and DNA and was found to be more sensitive than standard PCR (q-PCR) or microscopy. We will analyze the specimens collected from this study in a longitudinal fashion, beginning with Day 0 and ending with 6 weeks late. We will then determine if malaria infections detected by us-PCR 1) cause symptoms, such as fever and anemia, 2) eventually develop into infections that cause these symptoms, and 3) eventually develop gametocytes. These results will demonstrate the need to use highly sensitive diagnostic tests for malarial infections and inform whether low level infections can still result in malaria transmission.
This investigation was sponsored by NIH/NIGMS MARC U*STAR T3408663 National Research Service Award to UMBC.
---
Analyzing the Monomeric Conformation of the HIV-1 5′-Leader RNA Using Nuclear Magnetic Resonance Spectroscopy
Matthew Orellana
Michael Summers, Chemistry and Biochemistry; Joshua Brown, Chemistry and Biochemistry
The 5′ Leader (5′-L) of the human immunodeficiency virus-1 (HIV-1) RNA genome is a highly conserved region that is constantly in equilibrium between a monomeric and dimeric conformation, which has not been exploited as a therapeutic target. In the monomeric conformation, the RNA is translated into proteins necessary for viral replication while the dimeric conformation is packaged as the genomic material for the new virion. While the structure of the dimeric conformation has already been determined, the monomeric conformation has remained elusive. We have used nuclear magnetic resonance (NMR) spectroscopy to extensively probe the secondary structure of the monomeric conformation. NMR studies of large RNAs is challenging due to the large amount of overlapping signals in the NMR spectrum. In order to confidently assign signals from the 5′-L, we have constructed various fragment controls and used nucleotide-specific labeling schemes to collect data that can then be overlapped with the full length 5′-L data. We have found that the dimer-promoting stem-loop is sequestered in an extended intramolecular interaction with the U5 region. Additionally, the polyA region is completely unstructured possibly for a binding site for translation machinery. We plan to continue studying the 5′-L in order to determine its three-dimensional structure.
This research was funded by NIH/NIGMS grant 1P50GM103297, and was conducted at the Howard Hughes Medical Institute at UMBC with support in part by the Howard Hughes Medical Institute's Precollege and Undergraduate Science Education Program. Matthew Orellana was supported, in part, by the Howard Hughes Medical Institute's Precollege and Undergraduate Science Education Program, UMBC, and the Meyerhoff Scholars Program.
---
Development of a Low Cost Automated Sensor for the Simultaneous Measurement of Gas and Particle-phase Ammonia
Julian Paige, Justin Thaggard, Michael Battiglia
Christopher Hennigan, Chemical, Biochemical, and Environmental Engineering
Ammonia is the most important basic compound in the atmosphere. Ammonia participates in numerous atmospheric chemical reactions including the formation of particulate matter, which has significant implications for air quality and human health. Agriculture is the largest emitter of ammonia, however the emissions of ammonia are not predicted well by state-of-the-art models. Existing atmospheric ammonia sensors are very expensive, costing tens of thousands of dollars, which limits their deployment on a widespread basis. This has motivated efforts to develop new methods to measure atmospheric ammonia at a significantly reduced cost. The goal of this project is to develop an automated system to capture ammonia from the gas and particles phases, with subsequent measurement of ammonia in the aqueous phase using UV-Vis spectroscopy. The detection of ammonia is achieved by initiating the modified Berthelot reaction, which produces a compound that is strongly absorbing at 660nm. Absorbance measurements of this reaction product are used to derive the atmospheric concentrations of ammonia and ammonium. This phase of the project focuses on improving the precision of the measurements made by determining optimal measurement protocol, and sensor calibration trouble shooting.
This investigation was sponsored by NIH/NIGMS MARC U*STAR T3408663 National Research Service Award to UMBC.
---
Austin Pagano, Kenny Wong, Yasmine Pierce, Vincent Lay
Eric Jordan, Computer Science and Electrical Engineering
RGB Something will have players work together for a single common goal involving colors mixing together. The game is a two-dimensional co-op game which gave both programmers and artists a deeper understanding into the mechanics of the game. Artists have to work and think more technical to make sure the characters are interesting, simple, and programmable. They had to learn to lay key frames out in a sprite sheet. Programmers working in Unity had to learn to make the mechanics for the characters and lighting. Programmers worked mainly using vector math and trigonometry to perfect the mechanics for the game. Different colored lights have different effects. The player has to work with two others each holding different colored flashlights: Red, Green, and Blue. There are ghouls with those colors that are trying to bring the world into darkness and the players have to flash the same color light onto the ghouls in order to destroy them. Some ghouls are different colors like magenta where a player with a red light and a player with a blue light have to point their lights on the ghoul together in order to make magenta.
---
Ezra Pailer
Corrie Francis Parks, Visual Arts
The First Moon is a personal exploration in narrative animation and sound design. The film tells a story of two friends who wander across a snowy landscape on a cold winter night to create something beautiful. Each frame of the film was digitally illustrated and animated in Adobe Photoshop; a number of other Adobe software including Premiere, After Effects, and Audition were also utilized in bringing the scenes to life and crafting the sound track. The entirety of the sound track, including foley sounds, background ambience, and music, was recorded and constructed by hand. I was very interested in composing a mood and atmosphere using layers of sound, pulling the viewer into the story aurally as well as visually. I responded to the challenge of producing convincing sound effects of the winter landscape in creative ways, such as using breath to create wind and using cornstarch to create every snow crunch heard in the film. The rustic scenery and imagery was deeply inspired by my experience growing up in rural Maryland and the sense of winter wonder I experienced as a child during quiet snowy nights.
---
Optimization of Alkyl Radical Synthesis via Photoinduced Decarboxylation
Kathleen Pagarigan, Nhu Nguyen
Lisa Kelly, Chemistry and Biochemistry
The traditional method of synthesizing radicals from an organic halide with azobisisobutyronitrile (AIBN) is hindered by the toxicity of halogens and the elimination of the nonspecific metal byproduct. Previous work from our lab has suggested a mechanism generating alkyl radicals intermediates via photoinduced electron transfer (PET) decarboxylation from naphthalene diimide (NDI) carboxylic acid derivatives. The radical intermediate was evident by the formation of an adduct with the trapping agent, bovine serum albumin. This research seeks to optimize the green, halogen-free mechanism of synthesizing alkyl radicals by varying the carbon spacers on the NDI derivative and trapping agents. To date, we have synthesized NDI derivatives containing glycine, 4-aminobutyric acid and alanine as side chains and confirmed the structures using proton nuclear magnetic resonance spectroscopy. Investigation will be done with high performance liquid chromatography to characterize the kinetic efficiency of the adduct formation. From these results we can suggest the optimal NDI structure based on the quick formation of trapping agent adduct.
This work was funded, in part, through an Undergraduate Research Award from the UMBC Office of Undergraduate Education.
---
Textual Connections Beyond the Classroom
Goureesh Paranjpe
Cheryl North, Education
Teachers must encourage students to carefully and critically read texts both in and out of the classroom. This study examines twenty nine ninth grade students at the GT level. Students were provided weekly textual connections of varying literary genres. In their Textual Connection Responses (TCRs) students answered inference questions, responded to inquiry-based discussions to the anchor text, and aimed to produce level four Depth-of-Knowledge (DOK) questions to further their understanding of the anchor text.
---
The Cultural and Societal Characteristics of Elder Abuse in South Korea
Olivia Park
Kyung-Eun Yoon, Modern Languages, Linguistics, and Intercultural Communication
Elder abuse is not only a form of mistreatment, but it is also a social challenge for many countries including South Korea (Lee, 2008). This research aims to identify the types of elder abuse that are most prevalent in South Korea and to analyze the cultural and societal characteristics that are influential to those areas of concern. To do this, the research utilized document analysis methods, both quantitative and qualitative. It first utilized descriptive statistics on recent and projected demographic information to understand the elderly Korean population. It also examined prior studies, news articles, and scholarly websites to identify the most prevalent types of abuse. Using these sources, it then qualitatively analyzed the cultural and societal characteristics of the identified abuse to find the possible relationship with the types of abuse. The relationship between these characteristics and the incidence of abuse leads to the concern of a systematic issue instilled by Korean culture and society (Doe, Han, & McClasin, 2009). Thus, this research is not only an investigation of elder abuse in Korea, but remains relevant to other countries in demonstration of how culture and society can not only influence, but also reinforce this issue.
---
Brain Mechanisms of Stress-Induced Analgesia
Himadri Patel
Raimi Quiton, Psychology
Despite several decades of research into stress-induced analgesia (SIA), a pain-suppression phenomenon mediated by the nervous and endocrine systems, little is known about underlying neural mechanisms. This study tested the hypothesis that psychological stress leads to a decreased perception of pain through increased activation of the amygdala and orbitofrontal cortex, and decreased activation of the cortical pain network. Eight healthy adults (5 females) were given painful heat stimuli before and after they performed a computerized task in the MRI scanner. Subjects participated in (1) a control session in which the task was not stressful and (2) an experimental session on a separate day in which the task was stressful. The stress task elicited increased activity during pain in the right amygdala (t = 2.43, p < 0.01) and the left dorsolateral prefrontal cortex (t = 3.64, p < 0.001), and reduced activity bilaterally in the thalamus (t = 5.09, p < 0.001), a key pain processing area; however, pain activity was not reduced significantly in the cortical pain network. The results of this study provide novel information of how stress alters the brain's response to pain, leading to altered perception.
This work was funded, in part, through an Undergraduate Research Award from the UMBC Office of Undergraduate Education.
---
RpackageR: Creating a Web Community of Researchers, Statisticians Around R Packages
Nisarga Patel
Nagaraj Neerchal, Computer Science and Electrical Engineering
RpackageR is a statistical web community whose goal is to rate, review, curate R programming packages, and interact with statisticians and R programmers. Currently there are over 9000 R packages which allow users to perform a multitude of tasks such as machine learning, data analytics, and statistical techniques. The current problem is that there is no easy way to map use-cases with specific R packages, users often have to go through several Google search results in order to find the package that they need for their purpose. RpackageR is envisioned to primarily aid users in the searching of packages with the intention of making it efficient for users to find the right package for their use-case. RpackageR is created with the Facebook's immensely popular and industry proven React.js framework with Flux architecture and uses MongoDB for the database layer as well as Node.js for server-side operations. Continuous integration is done using Travis CI and source control using Git via GitHub. The application is deployed on an Ubuntu 16.04 LTS Linux cloud instance using Microsoft Azure.
Grant from the Mathematics and Statistics Department.
---
Development of a Multiplexing System to Test High Density Neural Probe Design for Chemical Sensing
Taylor Patrick
Gymama Slaughter, Computer Science and Electrical Engineering
Neuro-microelectromechanical systems (NeuroMEMs) for mapping the brain and its peripheral circuits may hold great promise in neuroscience, especially for understanding the mechanism of neurodegenerative disorders. Of the many types of neural probe technology that have been used, neural probes that record both electrical and chemical signals, simultaneously have yet to be developed. A flexible bi-functional neural probe equipped with 16 electrode sites with the ability to monitor changes in neurotransmitter and electrical activities has been developed in our laboratory. Here we discuss the development of a 16 channel neural probe circuitry, consisting of amplifiers and 16-to-1 multiplexing unit (16-1 MUX) to enable the acquisition of neurophysiological signal from 16 independent recording electrode sites simultaneously. The 16-1 MUX enabled the routing of the individual signals one at a time to the computer system. The MUX is fabricated on printed circuit board to provide the routing traces from the multiplexing components to the bond pads on the neural probe. The integrated 16-channel neural recording array enabled for simultaneous recording and stimulation of PC-12 cells.
This investigation was sponsored by NIH/NIGMS MARC U*STAR T3408663 National Research Service Award to UMBC.
---
Investigating the Relation Between Demographic Factors and Prescription Medication Adherence for Alcohol Dependence
Vidisha Patwardhan
Carlo DiClemente, Psychology; Meagan Graydon, Psychology, UMBC; Catherine Corno, Psychology, UMBC
Many factors affect adherence to prescription medications. Demographic factors, including socioeconomic status (SES; Hudelson & Cluver, 2015), education level (Gonzales & Tanebaum, 2016) and sex (Manteuffel et al., 2014; Chen et al., 2014) have been linked to medication adherence, with greater SES and education linked to better adherence and findings on gender being mixed. In the current study, the impact of demographic factors (income, sex, and education) on adherence to naltrexone, a medication for alcohol dependence, was investigated. This study uses data from the COMBINE Study, a randomized clinical trial investigating combined pharmacological and behavioral treatments to treat alcohol dependence and included only those participants receiving naltrexone (N = 460). We hypothesized that lower socioeconomic status and less education would be associated with lower medication adherence. We also hypothesized that females would demonstrate higher adherence than males. Results of hierarchical multiple regression showed education was a unique predictor of adherence above and beyond sex [ΔR2= 0.01, F(1,457) = 4.57, p = .03]. However, when all three predictors were included in the model, none of them uniquely or in combination predicted adherence. These results indicate that an increase in education is a key factor in increasing adherence rates.
---
Investigating the Genetic Interaction Between CPR5, SIM, and SMR1
Sunitha Pawar
Hua Lu, Biological Sciences
Accurate cell-cycle control is critical for plant development and response to biotic stress. We recently showed that SIM and SMR1, two homologous cyclin-dependent kinase inhibitors, play differential roles in regulating cell cycle progression and defense in Arabidopsis. CPR5 is a nuclear membrane protein that interacts with SMR1 and SIM. Mutations in SIM and SMR1 confer lower cell ploidy and reduced disease resistance while a cpr5 mutation confers lower ploidy, cell death, dwarfism, and constitutive defense phenotypes. A simsmr1 double mutation was shown to suppress cpr5-conferred cell death. However how these genes interact to affect cell ploidy and immune response of Arabidopsis has not been well understood. To further elucidate the genetic interaction between SIM, SMR1 and CPR5, I compared the phenotypes of single mutants (cpr5, sim, and smr1), double mutants (cpr5sim and cpr5smr1), and the triple mutant (cpr5simsmr1) for plant size, trichome, and cell death phenotypes. I found that cpr5-conferred phenotypes were not affected by mutations in SIM and/or SMR1. Thus we concluded that CPR5 acts in a different pathway from that mediated by SIM and SMR1 in regulating plant size, cell death, and trichome development. Our data does not support the conclusion from the previous reports.
This work was funded, in part, through an Undergraduate Research Award from the UMBC Office of Undergraduate Education.
---
Constraining Automated Metabolic and Regulatory Inference Algorithms with Predicted Enzymatic Reactions
Mikhail Plungis, Jeanice Hwang, Madhavi Avadhani
Daniel Lobo, Biological Sciences
Cellulose is a major component of the plant cell wall, and its abundance makes it an excellent sustainable precursor for bioplastics and biofuels. Understanding the mechanisms that enable certain microorganisms to metabolize cellulose is vital. While there are experimental methods to elucidate the function of individual components of cellulose degradation pathways, creating a mechanistic model of the regulatory and metabolic networks with predictive power has eluded human scientists. Advances in machine learning and computational power now make it possible to automate deriving predictive models directly from potential experiments. However, constraining these algorithms with biological information is essential for extracting meaningful knowledge from the data. Here, we employed enzymatic reaction information to add relevant constraints to a novel model-finding algorithm, ensuring that the discovered models are consistent with enzymatic reactions. We applied our method to genetic and growth experiments with the bacterium Cellvibrio japonicus, which can degrade cellulose and other plant cell wall polysaccharides. Based on an evolutionary algorithm approach, our method can reverse-engineer realistic predictive models of cellulose metabolism from the dataset of experiments. Our results demonstrate this method's potential for inferring models of various complex biological processes and the importance of employing meaningful constraints to guide the search algorithm.
This work was funded, in part, through an Undergraduate Research Assistantship Support (URAS) Award from the UMBC Office of the Vice President for Research.
---
Gender and Ethnic Differences in Contingent Self-Worth
Trevor Pitts
Nicole Else-Quest, Psychology
Contingencies of self-worth represent the factors and goals that contribute to a person's self-esteem and, as such, are critical to psychological well-being. This study focuses on the contingencies of Appearance and Academic Competence. Academic success is linked to self-esteem; appearance self-esteem and self-worth are also related. Ethnic group differences in self-esteem have been found such that African American students report higher self-esteem than students from other ethnic groups. Gender differences are also seen in male students reporting higher general and appearance-related self-esteem than female students. Nonetheless, it is unclear how academic competence and appearance contingencies may vary in importance across these groups. Thus, the goal of this research is to examine gender and ethnic group differences in the importance of appearance and academic competence to self-worth. An ethnically diverse sample of 370 10th grade students (50% female) was recruited from neighborhood public high schools in Philadelphia. Participants completed mail-out surveys including demographic information and the Contingencies of Self-Worth Scale. The data analysis plan includes bivariate correlations and multiple regression. I hypothesize that female students will report greater importance of appearance as well as academic competence on self-worth.
---
Implementers' Attitudes about Health Homes for People with Serious Mental Illness in Psychiatric Rehabilitation Programs
Sarah Pollock
Beth McGinty, Johns Hopkins Bloomberg School of Public Health
The passage of the Affordable Care Act allowed states to create Medicaid health homes, focused on improving somatic care for high-cost, high-need populations like consumers with serious mental illness (SMI). Health homes are designed to improve health outcomes for persons with SMI by coordinating the delivery of behavioral and somatic healthcare services. Maryland is the only state in the nation implementing the health home model in psychiatric rehabilitation programs (PRPs), a community-setting serving a high-need segment of persons with SMI. The objective of this project is to assess implementers' perceptions of facilitators and barriers to health home implementation in the PRP setting. We administered a 24-item, paper-and-pencil survey to 603 staff at PRPs in Maryland. The survey measured staff perceptions of the role of PRPs in improving physical health. The results show that 89% of the staff agreed that PRPs should incorporate improving physical health into their missions. 82% of the staff agreed that PRPs should monitor and manage health conditions like diabetes, and 87% agreed that PRPs should address all the health and social needs of their clients. These results suggest strong implementer buy-in to the health home program, which is an important factor in improving consumers' health outcomes.
This investigation was sponsored by NIH/NIGMS MARC U*STAR T34 08663 National Research Service Award to UMBC, and by National Institute of Mental Health (NIMH) grant K01MH106631 (PI: Emma McGinty).
---
Friends and Fictions: What's the Point?
Ben Price
Thorian Harris, & University of California, Davis (Departments of Philosophy and Religious Studies)
It is difficult to overstate the importance of personal relationships to our lives. However, we may often find ourselves caught up in friendships and associations that are undeserving of our attention and efforts. My research focuses on the possibility that a functional or instrumental view of "What friends are for" can offer significant improvement to our social lives. This contrasts with the commonly held 'objective' view, in which friendships are seen to be good 'as such' or 'in themselves.' A comparison of the Confucian and Socratic views of friendship suggests such an instrumental understanding but yields opposing objectives tied to cultural ideologies. An analysis of human nature and its relation to morality in the context of friendship can produce a normative account which moves beyond specific cultures. The current attitudes toward friendship take issue with any views that treat people as 'mere instruments.' This worry can be dealt with through a variant of moral fictionalism (an attitude in which one accepts the subjectivity of morality while behaving as if it were objective). A 'friendship fictionalism' can allow us to use our emotional machinery to build good relationships while grounding them in a critically evaluated, but moral light.
This work was funded, in part, through an Undergraduate Research Award from the UMBC Office of Undergraduate Education.
---
Information Flows and Food Assistance: Challenges to SNAP Program Provision in Baltimore City
Rosa Rada
David Lansing, Geography and Environmental Systems
In an effort to modernize and streamline service programs, governments are increasingly looking for ways to alter program delivery. Since 2015, there were two major changes implemented regarding the provision of the Supplemental Nutrition Assistance Program (SNAP) in the State of Maryland: the launch of an online platform to automate SNAP enrollment and a new issuance schedule for benefits. These changes presented challenges in Baltimore City, particularly in regards to how information was communicated to SNAP recipients. This study explored how these changes were communicated to SNAP recipients, focusing on the areas of information design, technology inequality, and support services. An interdisciplinary literature review was supplemented with a qualitative interview analysis of five persons who work, in varying capacities, with SNAP recipients in Baltimore City. The results of this study reveal how the uneven geography of social difference presents challenges and opportunities for SNAP program provision in Baltimore City. This study concluded with policy recommendations for improving information flows regarding future SNAP program changes. Given the increasing automation and modernization of service programs like SNAP, this research contributes to a growing understanding of how to make these processes equitable and beneficial for all.
---
Station North, Baltimore: Homelessness and The individual
Sean Radaskiewicz
Calla Thompson, Visual Arts
This is a critical time in the discussion of equality and justice in Baltimore. The peaceful demonstrations and the riots that began in April 2015, ignited by the death of Freddie Gray, highlighted issues related to racial and socio-economic class divisions. Homeless individuals are casualties of these divides. Yet as individuals they are often invisible to society. I developed a series of photographic portraits and posters of ten homeless persons with whom I have become acquainted in the past year. I invited each person to participate in this project aimed at helping those who share their struggle. With each person I conducted an interview, made a portrait, and shared a meal in a restaurant of their choice. The photographic portraits from these sessions are being exhibited in a Baltimore gallery. From these ten portraits, I produced fifty posters, which include the individual's portrait and first name, responses from the interview, and information about organizations working to help the homeless in Baltimore. In addition to revealing something of the people behind the label of "the homeless" and connecting interested individuals with local social service organizations, this work contributes to discussions about racial and socio-economic equality.
This work was funded, in part, through an Undergraduate Research Award from the UMBC Office of Undergraduate Education.
---
Ribosomal Protein Binding to Ribosomal RNA in Stress-free Conditions
Rebekah Rashford
Lasse Lindahl, Biological Sciences; Jesse Fox, Biological Sciences; University of Maryland, Baltimore County
Ribosomes are essential to life. This is because they are responsible for synthesizing proteins, which is necessary to sustain life. Past studies have advanced the structural and functional understandings of the ribosome, but the biogenesis of the ribosome is not fully understood. Ribosomal ribonucleic acid (rRNA) and ribosomal proteins (rps) join to form the ribosome, but the order and position of these interactions are not completely understood. Studies of bacteria have shown that rp binding to rRNA is hierarchical. This also holds true for eukaryotic systems, as studied mainly through the yeast species Saccharomyces cerevisiae. Previous investigations of rp binding sequences involved examining ribosome biogenesis under stress caused by depletion of nascent rps. To determine the ribosome assembly pathway during uninhibited ribosome formation, we designed a method for isolating ribosomal precursors under stress-free ribosome assembly involving induction and immune-precipitation of epitope tagged ribosomal protein techniques. The analysis of the rRNA and proteins found in the immune-precipitated particles will be informative of the normal assembly pathway.
This investigation was sponsored by NIH/NIGMS MARC U*STAR T3408663 National Research Service Award to UMBC.
---
Domineka Reeves
Erica Rebollar, Dance
Together We Stand, was created to explore the complex concepts of self-realization, fear, and empowerment. This dance distinctively presents the cohesiveness of these three commonly experienced phases in life, through videography, original musical compositions, and movement. This dance uses distinct sounds within each musical composition to create an environment filled with tranquility, uneasiness, and empowerment. Different intimate experiences from everyday life are what she uses to authenticate the reoccurring and expressionistic style of movement within this dance. By using some of these life experiences as inspiration, she can create movement that conveys honesty and perseverance. There is a powerful quote by Alvin Ailey, which drives her to continue an in-depth exploration of her internal self through movement. He states that, "Dance is for everybody. And I believe that dance came from the people and that it should always be delivered back to the people".
---
YeastPhenome.org: Compilation and Analysis of Systematic Phenotypic Surveys of the Yeast Deletion Collection
Brianna Richardson
Anastasia Baryshnikova, Princeton University
One of the most fundamental questions inbiology is how cellular processes work together. Model organisms, such as the yeast, Saccharomyces cerevisiae, are simple systems that greatly facilitate the understanding of cellular processes. Specifically, yeast benefits from the availability of a genome-scale deletion collection which includes ~5,000 mutant strains, each deleted for a different nonessential gene. Since its creation ~15 years ago, the yeast deletion collection (YDC) has been systematically tested for a variety of phenotypes in a variety of experimental conditions. This project required collecting YDC data from the literature and examining it as a consolidated dataset. Currently, the database at www.yeastphenome.org includes 292 publications that describe the YDC using 118 phenotypic traits in 4,837 different experimental conditions. The Yeast Phenome aims to associate every yeast gene with a unique behavior in a specific experimental condition. This behavior is expected to be indicative of the gene's function and thus predictive of function for uncharacterized genes. Additionally, the aim is to understand the relationship between different phenotypes and experimental conditions based on the comparison of the associated YDC datasets. The final goal is to measure the reproducibility of phenotypic tests by correlating common conditions across different published datasets.
This project is funded by the Lewis-Sigler fellowship.
---
Communication Between Immigrant Patients and Health Care Providers in a Local Clinic: An Ethnographic Study
Gabriela Roberts
Bambi Chapin, Sociology and Anthropology; Sarah Chard, UMBC department of Anthropology
This ethnographic study explored the communication dynamics between healthcare providers and immigrant patients as they unfolded in real time in a Baltimore-DC area clinic. The student researcher conducted participant-observation in this clinic, talking with patients, providers, and other staff members who agreed to participate. She interviewed patients before and after their medical appointments, which she also observed. In addition, she interviewed key providers, following them through their day. In these observations, special attention was given to understanding nuances of cultural competency. She analyzed these data, collected in field journals and interview transcripts in order to develop a better understanding of clinical communication especially as it occurs across cultural, status, and language differences. This presentation will report the results of this analysis, clarifying what "cultural competency" means to patients and providers in this context.
Anthropology department DUER Fund.
---
5′ Start Site Heterogeneity of the HIV-1 RNA
Tatiana Rodriguez
Micheal Summers, Chemistry and Biochemistry
The 5′ leader of the human immunodeficiency virus-1 (HIV-1) RNA genome is under study as a drug target. Within the host cell, the RNA of the viral genome of HIV-1 is in equilibrium between a monomeric and dimeric conformation. The monomer is translated into viral proteins to support the production of new virions, while the dimer is found being packaged into budding off virions. In past years there has been discrepancies in the literature of where the start site was but recently it was found that within the cell there is a combination of RNAs with different start sites beginning with one, two, and three guanosines with the native cap (Cap 1G, Cap 2G, and Cap 3G). Native gel studies showed that the Cap 1G prefers the dimeric conformation, while Cap 2G and Cap 3G prefer the monomeric conformation. A current model suggests that the addition of a second guanosine to the start site disrupts the dimer structure causing a monomeric structure to form. With the use of NMR, the 2D structure of the monomeric and dimeric conformation of the leader can be determined, which we can use to prove this model is correct.
This research was funded, in part, by a grant to UMBC from the Howard Hughes Medical Institute through the Pre-college and Undergraduate Science Education Program.
---
Student Learning Objective on Presentation Skills
Stephanie Romano
Jonathan Singer, Education
For my SLO, I will be tracking students in three standard eleventh grade World History classes progression on their presentation skills. Many of these students are not college bound. I have targeted these not college bound students with my SLO because I want to be able to prepare them with job skills. Through this SLO, it is my goal to have the students acquire effective presentations skills as they are important to individual and future employment success. This project analyzing their presentation skills using the IB/MYP communication rubric.
---
Correlates of Community Based Programs for Justice Involved Women
Kathryn Ross
Bronwyn Hunter, Psychology
The number of women who are involved in the justice system has exponentially increased over the past 30 years, rising at twice the rate for men. Research has shown that justice involved women face severe challenges while transitioning back into their communities, including child care, housing, coping with drug and alcohol use, and trauma. Unfortunately, there are few programs that specifically focus on women's needs in community settings. This study examines the number and characteristics of programs for justice involved women and their relation to state-level indicators, such as the poverty and unemployment rates, the recidivism rate for women, the proportion of women incarcerated, the number of substance abuse treatment admissions per state, the political climate and the crime rate. A comprehensive search of programs was performed to identify community based programs that serve justice involved women, which were matched to the state level indicators. Correlational analyses will examine the relation between community-based programs for women and the state-level indicators listed above. This study has important implications for understanding factors that are related to community based programming that specifically focuses on the needs of justice involved women.
---
Estimating the Population Size of the Bahama Oriole: Robust Statistical Analysis of a Critically Endangered Species
Michael Rowley, Daniel Stonko, Alexis Scarselletta, Jennifer Christilf
Kevin Omland, Biological Sciences
The Bahama Oriole (Icterus northropi) is currently listed as a critically endangered species restricted to one island in the Bahamas. It was only recently classified as its own species in 2010, and Bahama Oriole research prior to ours is sparse, biased, and lacked rigorous quantitative analysis. In 2011, it was estimated that only 141-254 individuals still survived in the wild, and due to its recent local extinction from Abaco in the 1990's, it is only found on the island of Andros. In May 2016 and January 2017, a team of UMBC undergraduate researchers led by Dr. Kevin Omland traveled to Andros to conduct preliminary research on the Bahama Oriole. We conducted point count and line transect surveys to estimate their population densities across five distinct habitat classifications: pine forest, hardwood forest, mixed pine/hardwood, agriculture/secondary growth, and developed land. "Distance sampling" methods of analysis were used to arrive at a statistically robust population estimate. We will return to Andros in May 2017 to continue censusing the Bahama Oriole.
This work was funded by The Explorer's Club Youth Activity Fund and the MBZ Species Conservation Fund.
---
The Effects of Interventions on Cover Letter Writing Skills for Individuals with Intellectual Disability
Adelaide Ruekgauer
Jolene Sy, Psychology
The Students United for Campus-Community Engagement for Post-Secondary Success (SUCCESS) program enables adults diagnosed with intellectual disability to take college courses designed to teach them independence and employment skills. The purpose of this study was to measure the effects of a lecture plus a modified classroom response system, cover letter templates, and feedback on prior letters on content, grammar, and spelling errors in cover letters written by seven SUCCESS students. Following a baseline assessment, the intervention was sequentially introduced across the content, grammar, and spelling. During lecture and practice sessions, individuals were presented with a Power Point lecture that was approximately 20 minutes, and were then given approximately 30 minutes to fill out cover letter templates that contained up to ten sections. During lecture, students answered questions about related content individually on whiteboards, and received feedback on the correct answers. During feedback sessions, participants were given feedback on their prior letter, and the opportunity to re-write the letter with the help of peers. During probe sessions, participants were asked to fill out templates to the best of their ability. Over the course of the intervention, large improvements in content and minimal improvements in grammar and spelling occurred for all participants.
---
Shifting Dimensions for Dummies

Shelly Ryan
Corrie Parks, Visual Arts
Shifting Dimensions for Dummies is a one-minute film created by combining three different types of animation. My goal was to see if these techniques would mesh together into one bigger, more fascinating world. With strata stencil, stop motion, and progressive drawing, a ninja-in-training must break different dimensional barriers in order to save a poster board from an unknown foe. I chose to use strata-stencil to animate the main character in a photography book, because it was efficient and portable. Using stop motion, I made the book jump the desk and over to the wall the poster board occupied. The ninja then rockets upwards out of the book, up the wall, and onto the board as a 2-D progressively drawn character. I became very involved in the project because I had to figure out the technical processes for the three different techniques. Finally, my post-production work with compositing in After Effects and sound in Premier brought the techniques together in a satisfying way.
---
The Impact of Religious Identity and Religious Practices on Behavioral Measures of Self Control
Iman Said, Wouhib Tamrat, Lorraine Dell'Acqua, Jonah Kracke-Bock, Viet Quoc Dang, Ghaziyah Khalid, Emily Tillett, Kirtan Patel, Elizabeth Nudelman, Danielle Caldwell, Adelaide Ruekgauer, Oluwakemi Odumeru
Jolene Sy, Psychology; John Borrero, Psychology, UMBC; Marissa Daly, Psychology, UMBC; Mariana Castillo, Psychology, UMBC
Religion is said to play a large role in the lives of many; however, the role that it plays in our decision making has yet to be researched extensively. Religions may make future consequences (e.g., afterlife) more salient, and this may affect the extent to which delayed consequences affect choice during everyday life. Subjects included in this study are UMBC students over the age of 18. A demographics form is given to assess the participant's religious identity and religious practice (e.g., frequency of prayer or attendance at a place of worship) to group them into either high, medium, or low religiosity. The participant then completes a monetary discounting questionnaire (Kirby, Petry, & Bickel, 2009) which assesses self-control (i.e., selection of a larger, delayed amount of money over a smaller, immediate amount of money). After recruiting a sufficient number of participants, we expect to find correlations between religious identity (e.g., Muslim, Catholic, Hindu, Atheist, Agnostic, and Other-Christian), the degree of religious practice, and behavioral measures of self-control. By identifying correlations between religious identity, religious practices, and self-control, we can see whether religious involvement can help increase self-control.
---
Investigating RLS1 Localization and the Evolutionary Origins of Cellular Differentiation
Rima Sakhawala, Jose Ortega
Stephen Miller, Biological Sciences
Cellular differentiation is a key attribute of all multicellular organisms, but little is known about the molecular mechanisms that drive its evolution. The goal of this work is to better understand RLS1 (regA-like sequence), a gene that is believed to have been important for the evolution of cell types in the volvocine green algae. This family includes unicellular Chlamydomonas reinhardtii, which has no cell differentiation, and multicellular Volvox carteri. RLS1 is the closest C. reinhardtii homolog of RegA, a Volvox protein essential for cell differentiation; however, little is known about RLS1. To learn more about the accumulation and localization of the RLS1 protein during the C. reinhardtii life cycle we have developed three constructs that expresses mCherry-tagged RLS1 protein with varying promoter regions: the native promoter, a nitrate inducible promoter (NIT1 gene promoter), and a constitutive HSP70A-RBCS2 promoter, which have been transformed into C. reinhardtii. Western analysis, growth rate studies, and observation under confocal microscopy will be used to identify transformants that express mCherry-RLS1. These transformants will be analyzed to determine how RLS1 accumulates during the C. reinhardtii life cycle, thus providing insights into its developmental function and the evolution of multicellularity.
This investigation was sponsored by NIH/NIGMS MARC U*STAR T3408663 National Research Service Award to UMBC.
---
The Age of Marriage and Future Contraceptive Use in Tanzania
Mariah Salcedo
Jamie Trevitt, Health Administration and Policy
This exploratory research seeks to determine if marriage at a young age negatively impacts self-efficacy in sexual negotiation and contraceptive use among fecund women who are not trying to conceive, in Tanzania. Previous studies in developing countries have found that women who marry at a young age may have more difficulty asserting themselves in their marriage compared to their counterparts that married at an older age. Personal control over fecundity through the use of contraceptives protects women from the hazards of unwanted pregnancy, and allows for spacing between children, which contributes to infant and child survival. Barrier contraceptives also protect against STIs, including HIV infection, a major source of mortality and morbidity in Tanzania. Using the DHS 2015-16 survey data from Tanzania, data analysis was done to determine if the age of marriage is associated with contraceptive use and type at the time of the survey among (n=7,059) fecund women who were not trying to conceive.
---
Functional Significance of Universal S2 (US2) Phosphorylation During Translation
Allison Sanphillipo
Philip Farabaugh, Biological Sciences; Kartikeya Joshi, Biological Sciences, UMBC
Translation is the process in which ribosomes use the mRNA sequence to create a chain of amino acids which is folded to make a protein. It is possible for the ribosome to misinterpret this sequence and incorporate the wrong amino acid into the protein, creating a missense error and potentially a misfolded protein. Many neurodegenerative diseases – such as Alzheimer's Disease, multiple sclerosis, and ALS – are the result of misfolded proteins. The purpose of this research project is to gain a deeper knowledge of how ribosomal proteins interact to regulate translation. One of the proteins that helps to regulate the accuracy of decoding during translation is US5. US5 has three serine residues (S176, S181 and S238) that we believe to be phosphorylated. Studies have shown that C-terminal domain kinase I (Ctk1) targets S238. We have genetic data, to show that Ctk1 could also be phosphorylating S176 and S181. We determined that glutamic acid mutations at S176 make the strain hyper accurate and at S181 and S238 they decrease errors in strains without Ctk1, most likely due to US5 mutations interacting with ribosomal proteins (US4 and US2).
NSF, UMBC.
---
Structural Determination of Selenomethionine- labeled HSLU
Justin Santos
Robert Sauer, Massachusetts Institute of Technology
Energy-dependent proteolysis is critical for maintaining cellular health and ensuring proper function by regulating the concentration of various proteins within the cell. Failure to do so can lead to disastrous consequences or even death. AAA+ proteases (ATPases associated with diverse cellular activities), are responsible for energy-dependent proteolysis in both eukaryotic and prokaryotic organisms. Our lab conducts mechanistic and structural studies of AAA+ proteases from Escherichia coli in order to develop a more complete understanding of protein degradation by these machines. My research revolves around the heat shock AAA+ protease HslUV which consists of the ATP-dependent HslU unfoldase and the HslV peptidase. HslU contains a unique auxiliary domain called the intermediate, or I domain, that is essential for ATPase activity and substrate recognition. Although many structures of HslU exist, currently there are no complete structures of the I domain. Because the I domain plays critical roles in HslUV function, my goal is to utilize x-ray crystallography in order to better characterize the conformation of the I domain and the HslU hexamer. A preliminary structure has unveiled a novel conformation of the I domain suggesting that I contacts the axial pore of HslU, which is responsible for substrate unfolding and translocation.
This research was funded, in part, by a grant to UMBC from the Howard Hughes Medical Institute through the Pre-college and Undergraduate Science Education Program and, sponsored by NIH/NIGMS MARC U*STAR T3408663 National Research Service Award to UMBC.
---
Development of LIDAR-based, Autonomous Agricultural Robot Guidance System for Sorghum Bicolor Navigation
Ressa Reneth Sarreal, Timothy Mueller-Sim1
1Carnegie Mellon University, Robotics Institute
George Kantor, Carnegie Mellon University, Robotics Institute
Utilizing biofuels addresses the world's increasing energy demands; however, many are not feasible since they require large quantities of the source material. Sorghum bicolor is a 20 foot-tall crop that needs little water and is grown in bulk. Increasing the biomass yield of sorghum increases its viability as a biofuel source. A crop-phenotyping robot was developed to assist geneticists systematically modify sorghum to maximize yields. Large data sets on sorghum variations are required to continuously improve future iterations. The robot autonomously navigates through the crop rows to obtain specimen data like stalk width, in addition to environmental condition information such as CO2, relative humidity and ambient light levels. Accurate and precise navigation is necessary to reduce damage done to the crops. The navigation system consists of RTK GPS and ideal path detection. Focusing on the latter, an algorithm and system were created, with the use of robotic operating system(ROS), point cloud library(PCL), and random sample consensus(RANSAC) methodology, to detect rows and calculate the offset of the robot's heading and position from the ideal path. The offset information is successfully produced to the controller, and the system can be easily adaptable to other robots and platforms.
This investigation was sponsored by NIH/NIGMS MARC U*STAR T3408663 National Research Service Award to UMBC.
---
Sociodemographic Patterns of Thyroid Function in Euthyroid Adults
Ryan Scalsky
Shari Waldstein, Psychology; Alan Zonderman, Laboratory of Epidemiology and Population Sciences, National Institute on Aging Intramural Research Program; Michele K. Evans, Laboratory of Epidemiology and Population Sciences, National Institute on Aging Intramural Research Program; Danielle Shaked, Department of Psychology, University of Maryland, Baltimore County
The hypothalamic-pituitary-thyroid (HPT) axis is essential for regulating metabolism. Women and older adults have increased risk of thyroid dysregulation. Here we examined potential interactive relations of race, sex, and poverty status to thyroid function among 2,640 African American (AA) and White euthyroid adults (age range: 30-64; 57% female) from the Healthy Aging in Neighborhoods of Diversity across the Life Span (HANDLS) study. Factorial ANOVAs assessed all main and interactive effects of sex, race, and poverty status, adjusted for age, on thyroid stimulating hormone (TSH) and free T4 (fT4). Significant interactions of race*sex (p < 0.001) and race*poverty status (p < 0.05) were noted for TSH; White women had higher TSH than White men or AA women, and White men had higher levels than AA men. Non-poverty Whites had greater TSH than non-poverty AAs, whereas Whites living in poverty had greater TSH than non-poverty Whites and AAs living in poverty. Significant main effects of race (p < 0.05) and poverty status (p < 0.05) indicated that those above poverty and Whites had higher fT4. Because TSH and fT4 concentrations have been associated with cardiometabolic risk factors among euthyroid adults, these findings may have implications for sociodemographic disparities in cardiovascular disease risk.
This investigation was sponsored by NIH/NIGMS MARC U*STAR T3408663 National Research Service Award to UMBC.
---
Structure and Mechanism of an RNA Thermosensor
Carly Sciandra, Arthur Chinery1
1Penn State
Michael Summers, Chemistry and Biochemistry; Sarah Keane, University of Michigan
RNA thermosensors (RNATs) are non-coding RNA molecules found in the 5′-untranslated region (5′-UTR) of mRNAs, which regulate the expression of the downstream gene as a function of temperature. RNATs are proposed to adopt a structure that occludes the ribosome-binding site (RBS) at low temperature, thus preventing translation. At elevated temperatures, the RBS is exposed, promoting translation. We are interested in the RNAT found in the 5′-UTR of prfA, a transcriptional activator that regulates the expression of a number of virulence genes in Listeria monocytogenes, an important human pathogen. The prfA RNAT utilizes a mechanism where a slight temperature change results in a large functional change. Between 30 °C and 37 °C, there is no expression of PrfA, but at 38 °C there is significant amounts of PrfA expression. Using an NMR spectroscopy selective deuteration approach, we will probe the structure and mechanism of the prfA RNAT at different temperatures. A detailed understanding of the structure and mechanism of the prfA RNAT will allow for the targeted design of a novel RNAT that functions at either higher or lower temperatures.
This research was funded, in part, by a grant to UMBC from the Howard Hughes Medical Institute through the Pre-college and Undergraduate Science Education Program.
---
The Effect of Stenting on the Shape of the Human Femoropopliteal Artery
Andreas Seas
Alexey Kamenskiy, University of Nebraska Medical Center; Jason MacTaggart, Department of Surgery, University of Nebraska Medical Center
Peripheral Arterial Disease (PAD) is a major contributor to public health burden and affects up to 20% of Americans over 65. Stenting has been shown to result in a 1-year restenosis rate of 37%. This study aims to quantify effects of stenting on torsion in the Femoropopliteal Artery (FPA). To track the arterial lumen, custom-made nitinol markers were deployed in both legs of 14 lightly-embalmed cadavers. The FPAs were perfused with 37oC liquid, and thin-section CT images were acquired at various limb flexions. Analysis in MIMICs yielded the arterial centerline and locations of markers and the stent. A MATLAB algorithm normalized the centerline at four major landmarks: the profunda femoris, the ends of the stent, and the tibial-peroneal trunk. Torsion was calculated continuously using the Frenet-Serret formula, and its absolute value was integrated throughout each arterial region, yielding a net torsion. Post-hoc analysis indicated significant reduction in net torsion in the stented region compared to proximal and distal regions (p=0.0009, p=0.088). Stents therefore restrict the ability for the FPA to twist at all limb-flexion states. This mismatch between stent and arterial wall is worth attention in stent design.
This work was funded, in part, by NIH R01 HL125736, the Charles and Mary Heider Fund, and the NIH/NIGMS MARC U*STAR T3408663 National Research Service Award to UMBC.
---
Expanding Musical Understanding Through Vocabulary
Valerie Sebald-Morrisson
Brian Kaufman, Music
Learning musical vocabulary is an ongoing process during the course of studying music. Musical vocabulary can be learned through class instruction, musical reading, and just everyday exposure to written music. Developing vocabulary is important in every subject area. This includes being able to read, write and use vocabulary in conversation. In many ways, when a student studies music, they are really studying another language. They learn new words in their musical direction, interaction and reading. The main goal of developing a broader musical vocabulary is to develop literacy skills in the students. Literacy skills can be transferred to other subject areas, as well as areas outside of the classroom setting. There are many parallels between music reading and language reading include auditory, visually discriminatory, mentally associative, and eye-motor coordination skills. The skills and concepts in the National and State Fine Arts Standards, which increase in rigor and complexity each year, are designed to prepare students for middle and high school music opportunities as well as prepare them to be college and career ready. The ability to perform with musicality and interpret music is essential to the growth of the musician and aligns with Common Core standards of attending to precision.
---
Synthesis of Flexible GS-5734 for Potential Anti-Viral Effects
Aarti Shah
Katherine Seley-Radtke, Chemistry and Biochemistry
With such progressive scientific discoveries being made in this day and age, it is astonishing that fatal viruses, such as Ebola, remain without effective treatment. Outbreaks of Ebola have been especially dominant in areas such as the Congo, West Africa, and Uganda between 2000 to present and with an average 50% fatality rate, the requirement for a treatment is absolutely essential. In the Seley-Radtke Laboratory, our objective is to synthesize compounds that could inhibit activity of dangerous viruses which cause disease. The compound "GS-5734" synthesized by Gilead Pharmaceuticals, has shown substantial activity against viral infections. My project goal was to create flexible-base analogues that could inhibit viral polymerases. In order to do so, I synthesized distinct imidazole and 1' modified ribofuranose moieties and coupled the two via a single C-C bond. This forms the scaffold for a pyrimidine or triazine moiety that will complete the flexible nucleobase. Once complete, the analogues will be biologically tested by Seley-Radtke Lab collaborators for their antiviral activity.
This work was funded, in part, through an Undergraduate Research Award from the UMBC Office of Undergraduate Education.
---
Studying Cell Polarization Using a Stochastic Simulation Algorithm
Jamshaid Shahir
Hye-Won Kang, Mathematics and Statistics
Under chemical stimulation, motile eukaryotic cells polarize in response to the external stimulus. This polarization involves the recruitment of various proteins to the plasma membrane, where they segregate to a front or back end of the cell. Previous studies have shown that the mechanisms of cell polarization can be explained using a simplified model consisting of a single active/inactive protein pair with positive feedback. In this study, we focused on creating a continuous-time Markov model using the Gillespie algorithm to obtain novel insight into the dynamics of cell movement. We first used the algorithm to simulate the Fisher wave propagation, admitted by the Fisher equation, which models the logistic growth and diffusive spread of a biological species. In this scenario, the wave propagation describes the diffusion of molecules in a domain partitioned into discrete compartments. We investigate how the initial conditions and parameters affect the dynamics of this wave propagation relative to previous work in order to obtain a good fit. We then extend our methodology to simulate a traveling wave model of cell polarization and compare the results with a partial differential equation model.
This investigation was sponsored by NIH/NIGMS MARC U*STAR T3408663 National Research Service Award to UMBC.
---
Growth in Mastering the International Baccalaureate Molecular Biology Cirricula
Sabrina Shakoor
Jonathan Singer, Education; Erin Miles, Baltimore City College High School
This study was designed to help students prepare for the IB diploma exam by mastering the molecular biology topic because it is a fundamental topic in the IB curricula. The two target groups were based on classroom performance, quarter one summative scores, and their pre-test score. Group A composed of 32 students who performed lower in those four areas, and Group B was composed of 37 students performed higher. The target for Group A was to improve by two marks or more on the IB DP scale on their post-test. and Group B's target was to improve by three marks or more on the IB DP scale on the post-test. To ensure students successfully met their growth goals, it was necessary to carefully design a framework with certain key components. For example, students were regularly provided with detailed feedback using an IB mark-scheme on formative assignments. Using the baseline data to determine growth of students from groups A and B, it was evident that most students in both groups had improved by showing conceptual understanding of molecular biology to meet their targeted goals. Students' performances during the molecular biology unit showed their readiness for the IB Diploma Biology exam.
---
The Question of "Left-Wing Fascism" within the British Union of Fascists in the 1930s
Alexander Sievers
Dan Ritschel, History
Fascist movements in interwar Europe, like the Nazi Party and Mussolini's Fascists, are generally positioned on the far right of contemporary political culture. Yet the small but significant fascist movement in England was led by Sir Oswald Mosley, a former minister in the Labour government in 1929-30, and attracted a significant number of other defectors from the Labour party. Some historians describe these men as "left-wing fascists," a term that is meant to indicate the paradoxical nature of Mosley's movement, since fascism is generally held to be an ideology from the right edge of the political spectrum. My research places this notion of "left-wing fascism" under a critical lens by compiling a database of fascist recruits from the Labour party and the wider Left in order to determine where they fell on the political spectrum. By examining their published works and statements before, during, and after their association with Mosley's movement, I have been able to show that those who whole-heartedly embraced fascism were never truly "left-wing", and those who were genuinely trying to look out for the proletariat were temporarily misled into supporting fascism and quickly jumped ship once the conservative aspirations of the fascist party were revealed.
This work was funded, in part, through an Undergraduate Research Award from the UMBC Office of Undergraduate Education.
---
Oscar Simon
Corrie Parks, Visual Arts
Morning Person is a stylized self-portrait of my morning routine as a college sophomore living in an apartment complex off campus. The short was created using the digital rotoscoping technique with the various layers being built over drawings created from pre-recorded video. Rotoscoping allowed me to maintain a consistent fluidity of movement and the freedom to focus on a gritty and ambient environment rich with small pop culture references and details. I chose an erratic and sketch-like drawing style to flush out the humorous and ambient tone I wanted to set. Using a diverse palette of specific sounds, I designed the audio to ensure the abundance of motion was matched with a well-timed soundtrack. The short is riddled with various visual and sound based gags that keep it interesting. This film was created in Photoshop, then edited and exported in After Effects. (1.45 min)
---
Enhancing Anti-tumor Responses through Membrane-inserting TLR2 Ligands
Emily Slaby
Gregory Szeto, Chemical, Biochemical, and Environmental Engineering
Adoptive cell transfer is a promising cancer immunotherapy approach that infuses tumor-specific T-cells into patients. However, these cells may still suffer from immunosuppression in vivo. Toll-like receptor 2 (TLR2) is a protein on immune cells that can help overcome immunosuppression by binding TLR2 ligands, such as Pam2CSK4 and PAM3CSK4. We aim to reduce T-cell suppression using membrane-inserting TLR2 ligands that synergistically activate neighboring immune cells. Insertion of a model ligand onto immune cells is time and ligand concentration dependent, where up to 282 ± 37 (mean ± S.E.M.) fold increase in ligand fluorescent intensity is observed versus unmodified immune cells. Activation of the TLR2 pathway by membrane-inserting TLR2 ligands is measured by quantifying phosphorylation of p38 MAP kinase. Preliminary data demonstrates time dependence of activating this pathway. Soluble Pam2CSK4 and Pam2CSK4 show a two fold activation after 15 and 30 minutes respectively, while membrane-bound Pam2CSK4 indicates a continuing two fold activation after one hour. This research will provide new tools and methods to enhance current immunotherapies, while reducing toxic side effects from injecting immune-enhancing drugs, such as TLR2 ligands.
This work was funded, in part, by UMBC Supplement for Undergraduate Research Experiences (SURE) award.
---
Characterizing Roles of fas2 and fas3 Genes in Cell Migration
Amelia Smith, Victoria Davenport
Michelle Starz-Gaiano, Biological Sciences
Cell migration is an important process as it is required for proper embryonic development, wound healing, and immune function. We use Drosophila melanogaster border cell migration as our experimental system because there are genetic similarities between fruit flies and humans. During the stereotyped migration that occurs in fruit fly egg development, two "polar" cells secrete migration signals to recruit and carry neighboring cells across the developing egg. Previous work has shown that manipulation of the fas2 and fas3 genes, which encode adhesion proteins, alters cell migration. We found that D. melanogaster transgenic flies with the green fluorescent protein gene fused to fas3 localize this protein between the polar cells, suggesting it is required there. We used flies with gene function knocked down or with the genes overexpressed to analyze the effects of such manipulations on border cell migration. We expect to find that fas2 and fas3 have a role in this process as these proteins are needed to hold the polar cells together so that they can efficiently secrete migration signals. Future research may reveal the mechanism involving fas2 and fas3 in D. melanogaster cell migration, leading researchers to explore possible implications for similar adhesion proteins in human cell migration.
This work was funded, in part, by a National Science Foundation Career Award to Dr. Michelle Starz-Gaiano and an Undergraduate Research Award from the UMBC Office of Undergraduate Education.
---
Kristina Soetje
Corrie Parks, Visual Arts
Breaking Parallels, 46 seconds in length, is an action-packed 2D rotoscope animation following the journey of a Taekwondo martial artist entering a different parallel universe every time he breaks a board. He begins his board breaking sequence in his original human form, and each parallel universe he enters alters his environment, his appearance and that of his trusty board holder. Rotoscoping is a traditional technique in which an animator draws over a video sequence frame-by-frame, essentially using the video as a reference for the motion. I wanted to experiment with the versatility of rotoscoping, and discover the various artistic styles I could use to rotoscope one single video. First, I planned out the order of my chosen parallel universes. Then, I filmed two of my friends from the Taekwondo Club conducting a board breaking sequence for the animation. Once edited, I imported it into Photoshop and drew over each frame using my own digital drawing tablet. Sound design wise, I decided that each parallel universe would have its own sounds and music to further contrast the transitions between them. I also kept the original yells and board snaps from my video. Overall, I am very satisfied with Breaking Parallels.
---
Numerical Modeling of the Gamma-Ray Emission Detected from Extragalactic Relativistic Jets
Sigfredo Soto-Diaz
Markos Georganopoulos, Physics
This work has been motivated by the fact that the models used to simulate the gamma-ray variable emission of blazars (quasars with relativistic jets pointing at us) are one- zone models and because of that they are not able to reproduce the energy-dependent variability of blazars. I developed a multi-zone model that can reproduce energy-dependent variability. The model includes a calculation of energy losses of the relativistic plasma as it flows through an one-dimensional conduit. I assume that the injected electrons at the inlet of the conduit have a power law energy distribution. The model also includes a time-dependent calculation of the synchrotron and external Compton emission process, done at the delta function approximation, a choice that simplifies the calculation. The model is capable of producing energy-dependent light curves, under the assumption that the system is observed at an angle of 90 degrees relative to the plasma flow. Using the model, I was able to demonstrate that energy dependent variability can emerge from this multi-zone configuration. Future work will relax several simplified. With these upgrades one should be able to reproduce actual observations of energy dependent blazar variability.
This work was funded, in part, through an Undergraduate Research Award from the UMBC Office of Undergraduate Education.
---
Differences in Verbal and Nonverbal intelligence Skills of Bilingual and Monolingual College Students
Christina Spadafora, Laura DeWyngaert
Linda Baker, Psychology
Verbal intelligence requires language processing while nonverbal intelligence requires visual or hands-on processing to solve problems. The primary hypothesis of this study is that those who are bilingual will do better on a nonverbal task than those who are monolingual and those who are monolingual in English will do better on a verbal task. Knowing two or more languages is helpful for having multiple ways to approach the same concept. The study assessed 91 college students, the majority of whom were female (N=72) with a mean age of 23. Forty-seven of the students speak more than one language. The sample was diverse with 34% identifying as White, 28% as Asian, 22% as Black, 4% as Hispanic, and 3% as mixed. The current study assessed verbal intelligence through the Peabody Picture Vocabulary Test (PPVT) and nonverbal intelligence through the Kauffman Brief Intelligence Test (KBIT) Matrices subtest. Data Analysis will be conducted through the Statistical Package for the Social Science (SPSS) analysis of variance. This study will contribute to our understanding of the bilingual advantage.
---
Direct and Indirect Photolysis of Organometallic Compounds
Savannah Steinly, Mamatha Hopanna1
1Chemical, Biochemical, and Environmental Engineering
Lee Blaney, Chemical, Biochemical, and Environmental Engineering
Organometallic chemicals, which consist of a metal atom covalently bound to at least one carbon, have unique physicochemical properties that make them widely applicable to many fields. This project focused on the photolysis of organo-selenium and –tin compounds. Such compounds are commonly introduced into the environment from use in agriculture and marine biocides (Sn) and municipal/industrial wastewater (Se), among other sources. Yet, their photolytic transformations in the environment are not well understood. To investigate this mechanism, we first mapped the molar extinction coefficients of the organometallics. We deconvoluted the apparent molar extinction coefficients to determine their specific extinction coefficients for protonated and deprotonated species. Then, we fit these data to Gaussian models. The results suggested that both indirect and direct photolysis are important. For example, following 24 hours of irradiation, SEM showed no transformation, whereas the addition of 5mg C/L of DOM resulted in 99.9% degradation in 3 hours. In contrast, EBS exhibited transformation under direct photolysis. The time-based photodegradation kinetics were measured in a solar simulator, and these data were evaluated to calculate fluence-based rate constants and quantum yields. This information will be used in ongoing studies to construct the fate and toxicity profiles of organometallics in environmental systems.
We acknowledge the National Science Foundation (CHE 1508090) for funding this project. This work was also funded, in part, through an Undergraduate Research Award from the UMBC Office of Undergraduate Education.
---
Analyzing the Dynamics of Intracellular Trafficking and Processing of Lipid-tailed Peptides in Immune Cells
Georgina Stephanie, Michael Zhang
Gregory Szeto, Chemical, Biochemical, and Environmental Engineering; Michael Zhang, Chemical, Biochemical & Environmental Engineering, UMBC
Antigen presenting cells (APCs), are a class of immune cells that promote immune responses by recognizing and presenting antigens to T cells. Modified APCs have been developed as cancer immunotherapies, but antigen delivery and presentation has remained a technical hurdle. Here, we characterized intracellular trafficking of engineered lipid-tailed antigens (Lp-Ags) into B cells and dendritic cells for subsequent antigen processing and presentation. Our data demonstrated fluorescent Lp-Ags can be loaded into B cells and were processed and presented to T cells. After 1 hour of loading, confocal microscopy showed Lp-Ags were found in an intense ring-like staining pattern around B cells. This pattern suggested Lp-Ags initially decorate the cell membrane via lipid-lipid interaction of the membrane and the lipid tail. In contrast, dendritic cells showed more punctate distribution of Lp-Ags inside the cell, suggesting that these cells may use standard antigen uptake pathways more than lipid insertion. The signal in both cell types gradually weakened over time. Staining also became more diffuse and inside the cell, indicating Lp-Ags were either internalized or processed for presentation. A better understanding of the dynamics and mechanisms of Lp-Ags uptake, processing, and presentation to T cells will increase the efficiency and design of Lp-Ags.
Institutional funding sources.
---
New Documentation of Pine Forest Nesting by the Critically Endangered Bahama Oriole (Icterus northropi)
Daniel Stonko, Lehron Rolle1, Jennifer Christhilf, Michael Rowley, Alexis Scarselletta, Kevin Omland
1Bahamas Agriculture and Marine Science Institute
Kevin Omland, Biological Sciences
The Bahama Oriole is a critically endangered songbird restricted to The Bahamas and currently found only on the Andros island complex. Previous researchers estimated that fewer than 300 individuals remain. Furthermore, they concluded that the species nests almost exclusively in residential and agricultural habitats in introduced coconut palms (Cocos nucifera). These conclusions, however, were based on population surveys primarily confined to settled areas near the coasts. We documented multiple pairs of orioles with breeding territories deep within pine forests, and we present the first records of Bahama Orioles nesting in pine forests – in both a Caribbean Pine tree (Pinus caribaea) and native understory thatch palms (Leucothrinax morrisii). Because Andros consists predominantly of pine forests with understory thatch palms, this newly discovered aspect of Bahama Oriole breeding ecology may lead to a significant change of the current population estimate. These findings also highlight the need to protect against further degradation and loss of pine forests on Andros.
This work was funded, in part, by a grant from the Mohamed bin Zayed Species Conservation Fund and, in part, by Youth Activity Grants from The Explorers Club.
---
Kevin Stumme
Corrie Parks, Visual Arts
Dusk is a short animated film following the struggles of a Dryosaurus Altus in the Jurassic period as it looks for a safe place to sleep for the night. Because I have an extensive knowledge of extinct animals, especially dinosaurs, I wanted to share this knowledge with the public and show a different side of these animals, one that explores the smaller lesser-known herbivores and the dangers they faced in life. The animation was done by creating paper puppets of the animals, background and vegetation and placing these cutouts on layers of glass above a light box. The planes of glass gave the animation a sense of depth, with objects on the plane of glass closest to and farthest from the camera being out of focus while the middle plane of glass, where most of the animation took place, stayed in focus. All of the animation was captured in DragonFrame and edited together in Adobe Premiere. I added sound effects from Freesound.org chosen to create the ambience of a nature documentary, and deliberately avoided music in order to accentuate this. The result is a realistic yet stylized look at the "forgotten" animals of the Jurassic.
---
Development of Prostate-Specific TP53 Null Rats
Ariana Taj
Charles Bieberich, Biological Sciences; Michael Rubenstein, Biology
This abstract has been withheld by request by the Mentor.
---
Anteriority of Tongue Position After Glossectomy Surgery
Ange Lydie Tchouga
Maureen Stone, Neural and Pain Sciences
Glossectomy is the removal of a cancerous tumor in the tongue. This study measures anterior volume of the tongue in controls and patients who have had glossectomy. We expect patients to have less anteriority due to the loss of tongue tissue. The sound "s" is challenging for patients, therefore the effect of "s," and the easier sound "sh," was studied on the vowel "uh" to see if its anteriority was related to the consonant. Using Cine-MRI, tongue volume was measured for the sound "uh" in the speech tasks "a shell" and "a souk". Volume anterior to the maxillary 1 st molars and maxillary 2nd premolars was divided by the total tongue volume to determine the percent anteriority using ITK SNAP software. In controls, there was no systematic relationship between anteriority of "uh" in "s" vs. "sh" context. In patients, the tongue was more anterior during the "uh" in "a shell" than "a souk." In patients, anteriority of "uh" is greater in "sh" because the body of the tongue is similar in shape between these sounds.For "s," the tongue tip extends forward and if that also occurs during the "uh," the missing tongue tissue will result in a smaller anterior volume.
This investigation was sponsored by NIH/NIGMS MARC U*STAR T3408663 National Research Service Award to UMBC.
---
The Impact of Political Party Activity and Government Responsibility on Gender Equality for U.S. Seniors
Emily Thomas
Carolyn Forestiere, Political Science
Time and time again statistics have shown that men surpass women in voter turnout and political office appointments. Why is that more men are inclined to participate politically? The research will address political party activity and the value of government responsibility on the perceptions of gender equality as an essential characteristic of democracy in Americans aged 60 and older. The hypothesis is Americans aged 60 and older who are active in a political party and believe that government is responsible for citizen's welfare, will also believe that gender equality is an essential characteristic of democracy. I utilized a mixed methods study using quantitative data from the World Values Survey and a qualitative analysis of interviews, conducted at Charlestown Retirement Village in Catonsville, Maryland. The results show that political party activity and the value of government responsibility are influential in perceptions of gender equality as an essential characteristic of democracy. Political party activity refers to registered members of a political party, while government responsibility refers to government accountability for their citizens' welfare. The relevance to this research is that it will address the potential capabilities of closing the gender gap within democracy, as gender equality will increase the effectiveness of democracy.
---
Activation of the NLRP3 Inflammasome Causes PFKL Complex Assembly in Macrophages
Mekha Thomas, Michael Zhang, Marilyn Allen, Danielle Schmitt, Georgina Stephanie
Gregory Szeto, Chemical, Biochemical, and Environmental Engineering; Songon An, Chemistry and Biochemistry, UMBC
Key nutrients and other biomolecules are shared when immune cells and tumor cells interact, which can lead to limited resources and metabolic stress. Cancer cells have been shown to compensate under nutrient-deprived conditions by forming multi-enzyme complexes to increase metabolic efficiency. It is important to determine whether immune cells utilize similar metabolic complexes to properly design anti-tumor therapies targeting metabolism. Here, we focused on macrophages, innate immune cells that can be recruited by tumors to aid in cancer progression. We differentiated macrophages from murine bone marrow, primed them with bacterial lipopolysaccharide, and activated the NLRP3 inflammasome, an inflammatory pathway active in tumors. Macrophages were stained for the glycolytic enzyme phosphofructokinase (PFKL) and imaged by confocal fluorescence microscopy. Our data showed clustering of PFKL in the cytoplasm of stimulated macrophages. Clusters were found punctate throughout the cytoplasm in large aggregates (microns wide). Inflammasome activation was determined by quantifying IL-1β secretion. These results suggested that inflammasome activation in macrophages can catalyze formation of enzymatic complexes similar to those in tumor cells. Future studies must determine whether clustering occurs simultaneously in tumor and immune cells to guide the design of metabolic therapies for cancer without impairing immunity.
---
Composers-Performer Communication Methodsin Contemporary Classical Music: A Case Study
Zachariah Thomas
Linda Dusman, Music
Music notation comes from a vast oral tradition, and composers must learn its intricacies to realize their artistic vision in a world where rehearsal time is increasingly sparse. Musicians learn to read and write notation primarily through experience with the repertoire, and they interpret the vast array of notational symbols with great nuance depending on the precise musical context. Due to the infinite varieties of musical contexts and variation in interpretive training, effective notation methods are not well documented. Partly to compensate, composers verbally describe the sounds they want during rehearsals. This research contributes new documentation to assist composers with notational and verbal communication methodologies. The author composed a new work for two groups of professional performers. One group rehearsed with the composer prior to performing the work while the other sight-read it. Recordings of the rehearsals, performance, and reading session enabled detailed analysis of the groups' interpretive response to each notational mark and verbal comment in relation to the musical context and composer's intentions. This analysis successfully identified problematic communication strategies that were initially unnoticed and suggested promising methods for improvement. Analysis of the recordings further enabled observation of the interrelationships between different notational parameters (e.g. rhythm and dynamics).
This work was funded, in part, through an Undergraduate Research Award from the UMBC Office of Undergraduate Education.
---
Detecting and Blocking Malicious Website Visitors Through Mining Click-Stream Data and Applying Clustering Methods
Scott Thompson
Sreedevi Sampath, Information Systems
With expansion of the web, malicious web visitors are more likely to become a normality, and discovering and blocking them from visiting again will become a necessity. Our research focuses on detecting and blocking malicious website visitors through mining click-stream data and applying clustering methods. A web application uses logger software to gather click stream data which is information about where a visitor clicks and what data they enter in the website. Our goal is to give web developers the power to identify malicious users by clustering click stream data with empirically verified features. In our experiments, since we do not already have malicious user activity in the click stream data set, we create malicious sessions by running vulnerability scanner tools, Zap and Vega. Then, sessions are chosen at random from non-malicious data set and malicious sessions set and clustered using counts for metrics that we hypothesize are useful at isolating malicious sessions, such as number of pages visited by a user, site coverage by a session, etc. The counts file is run through a clustering application, R, to see if the features help to separate malicious from regular visitors. We plan to test our approach with two web applications.
---
The Assassination of Berta Cáceres: The Death of Indigenous Liberties, or the Birth of an Environmental Revolution?
Brittany-Lauren Todd
Thania Muñoz Davaslioglu, Modern Languages, Linguistics, and Intercultural Communication
The assassination of Berta Cáceres, a Honduran, indigenous, environmental protector, on March third, 2016, impacted not only activists from Honduras, but activists throughout the Americas. Through a bilingual digital story, this project aims to contextualize Cáceres's influence on the many environmental persecutions that are happening in the Americas today. Ms. Cáceres's fight against an internationally financed hydroelectric dam lasted for many years and sadly, because of her activism, she received constant death threats. Her death represents both cultural and economic clashes between corporate interests and those of various indigenous communities. Berta's legacy also symbolizes an everlasting fight against racism and its impact on the preservation of indigenous reservations. This digital story aims to share her heroism with a transnational audience. The Spanish narrative centers on preserving the language and culture of those who were directly impacted by environmental exploitation. Additionally, the use of English subtitles and the analysis of environmental protests in Honduras when compared to the current Dakota Pipeline controversy convey similar political struggles that transcend borders for indigenous communities in the United States and Latin America.
---
The Impact that Poverty Rate and Inequality had on the Support for the 2016 Plebiscite in the Departments of Colombia
Maria Tono
Carolyn Forestiere, Political Science
The purpose of this research project was to determine how poverty and income inequality influenced the support for the 2016 plebiscite in Colombian Departments, regarding the Peace Accord between the Santos Administration and the FARC. After enduring ongoing deprivations caused by the six decades-long civil war with the FARC, the Colombian government drafted a Peace Accord and provided the Colombian people the opportunity to voice their opinions through the process of a democratic plebiscite. Voting patterns varied greatly in each Department, thus this research carefully examined the factors that led to such contrasting results. These factors revealed prevalent economic grievances that impact various aspects of Colombian society. The research was conducted utilizing a mixed methods design that combined quantitative and qualitative analysis. The quantitative research focused on the most populated Colombian departments (23 out of the 32 departments) and used data analysis to reveal trends concerning the explanatory variables and support for the plebiscite. The qualitative portion of the research explored how poverty and income inequality influenced support for the plebiscite in the departments of Chocó and Antioquia through process tracing. The conclusion of the study revealed that the poverty rate had impact on the support for the 2016 plebiscite.
---
How Trashcan Availability Shapes Environmental Health and the Perception of Environmental Pests in West Baltimore
Kha-Ai Tran, Bridget Shobe, Jose Marquina
Dawn Biehler, Geography and Environmental Systems; Shannon LaDeau, Cary Institute of Ecosystem Studies
How do West Baltimore residents perceive rats and mosquitoes in their neighborhood, and how does trashcan availability shape neighborhoods' environmental health? BES researchers conducted KAP surveys with 129 West Baltimore residents, assessing their experiences with neighborhood environmental problems, and later examined 565 parcels for indicators of housing quality. Trash was the common factor that supported mosquitoes and rats by creating an environment conducive to breeding and habitation. In blocks with fewer trashcans, trash presence was the highest. Residents most frequently reported trash as an environmental issue, mosquitoes were perceived more strongly as environmental issues than as pests, and rats were predominantly perceived as pests (we did not assess the rat population directly). Correlational data analysis showed that residents sharply distinguish environmental issues from pest issues, and, that trashcan presence was a variable tying together the perception of rats and mosquitoes as problems. In neighborhoods where trash, rats, and mosquitoes are already a problem, a lack of trashcans creates disproportionate challenges in improving and maintaining environmental health. Without increased investment in areas with poor housing quality, those neighborhoods may worsen over time while neighborhoods with better housing quality may improve with minimal effort, thus widening the gap in environmental health.
NSF REU.
---
The Effect of Protein Biomarkers on the Growth of Patients with Urea Cycle Disorders
Mai-Han Trinh, Dr. Nicholas Ah Mew1, Dr. Erin MacLeod2
1Division of Genetics and Metabolism, Children's National Health System, 2Division of Genetics and Metabolism, Children's National Health System
DoHwan Park, Mathematics and Statistics
The urea cycle disorders (UCD) are rare genetic disorders resulting from mutations that cause a deficiency in one of the six enzymes or two transporters of the urea cycle pathway. This deficiency leads to the accumulation of toxic ammonia, which is no longer removed as urea. Infants with UCD can develop cerebral edema and lethargy, anorexia, hyperventilation or hypoventilation, hypothermia, seizures, and coma. In milder cases, diagnosis may be delayed, as ammonia accumulation may not display symptoms until later, during any age of life. Long-term treatment for UCD includes the dietary restriction of protein for a decreased nitrogen load and the use of nitrogen scavengers for an alternative method of nitrogen removal. This treatment may lead to the secondary complication of reduced growth, as adequate protein intake is needed for normal growth. The aim of this research was to investigate for impaired growth in UCD patients and to determine the correlation of amino acid biomarkers with growth. The data, collected through the Urea Cycle Disorders Consortium, included 733 UCD patients. Linear mixed models were used to test for growth differences, analyzed by patients' height, weight, and head circumference, as well as to test for correlation with biomarkers.
The Urea Cycle Disorders Consortium (U54RR019453) is a part of the Rare Disease Clinical Research Network, supported through a collaboration between the Office of Rare Diseases Research, National Center for Advancing Translational Sciences, and the Eunice Kennedy Shriver National Institute of Child Health and Human Development. Dr. Ah Mew's work is generously support by the Rashid Family Fund.
---
Biocompatibility of a Novel Quad-Shank Neural Probe
Joel Tyson, Minhquan Tran
Gymama Slaughter, Computer Science and Electrical Engineering
Though neuroMEMs probes have been used in short term sensing, chronic implantation has eluded the field due to problems with biocompatibility. NeuroMEMs probes have been developed to measure electrical signals or chemical signals in the brain but none currently exist with the ability to do both simultaneously. A novel sensing system that can acquire both kinds of signals while being suitable for chronic implantation holds the promise of long term, high-resolution characterization of neurodegenerative disease. To meet this need, flexible probes with 64 recording sites measuring approximately 250 µm2 each on an array of four shanks were fabricated. Probe electrodes were characterized by impedance spectroscopy, with values at 1kHz of 135 kΩ on average. Multi-Walled Carbon Nanotubes were deposited on the electrode sites resulting in a reduction of impedance to 6.89 kΩ on average. This low effective resistance exceeds the requirements of neuroprobe sensing. In biocompatibility experiments, the probe, polyolefin and common extracellular matrix proteins, collagen and laminin, were incubated with PC-12 cells which formed a monolayer over each substrate. The results suggest that the polyimide neural probe exhibit desirable characteristics for implant material coatings – high viability (>80%) with low proliferation (< 40%), confirming a lack of cytotoxicity.
This investigation was sponsored by NIH/NIGMS MARC U*STAR T3408663 National Research Service Award to UMBC.
---
Detection of Specific Single Soft Particles Binding to E-AB Sensors in Real Time
Nicholas Vaccaro
Ryan White, Chemistry and Biochemistry
Electrochemical aptamer-based (E-AB) sensors can be utilized to detect a multitude of different target molecules in a sample. Specific single molecule sensing at low detection limits represents a highly sensitive method of detection of analytes. In this project, I aim to detect Immunoglobulin E (IgE), a protein that is involved with the immune response in the human body, with specific single molecule sensitivity. Polystyrene beads were experimentally used to demonstrate the sensor's capability of real-time nonspecific detection of soft particles, serving as a stepping stone to experiments that include detection of IgE. Nonspecific detection of polystyrene beads by previous experimental methods involved observing discrete current reductions in real-time at a gold nanodisk electrode due to the beads blocking part of its electroactive surface area. Future experiments will involve modifying the electrode surface with a DNA aptamer specific to IgE, in which only IgE collisions and binding will result in similar current reductions due to the blocking of the electroactive surface. Under these conditions, the protein should bind to the aptamer instead of colliding with the electrode surface. Detecting this particular protein with the proposed protocol will show that DNA aptamers can be utilized for specific electrochemical single particle detection.
This work was funded, in part, through an Undergraduate Research Award from the UMBC Office of Undergraduate Education.
---
The Role of the Neogenin Intracellular Domain (Neo-ICD) in Neurulation
Eudorah Vital
Rachel Brewster, Biological Sciences; Sharlene Brown, Biological Sciences
The development of the central nervous system (CNS) depends on early, dynamic cellular behaviors that narrow and elongate the neural plate (NP) during the process of neural convergence (NC). During NC, NP cells narrow the NP by migrating medially; consequently increasing the tissue length while reducing the distance between the edges of the neural plate, facilitating neural closure. Insufficient NCE perturbs neural tube formation and can result in neural tube defects (NTDs), the second most common congenital birth defect worldwide. By studying the proteins regulating cell polarity and migration during NC, we provide greater understanding of why mutations in the genes that encode them promote NTDs. One such polarity regulator, the Neogenin receptor (Neo) transduces signals from repulsive guidance molecules (RGMs) to its host cell using poorly understood mechanisms. We show that depletion of Neo or RGM paralog A (RGMa) results in delayed NC. We found that RGMa-Neo interaction promotes the sequential cleavage of Neo by alpha- and gamma-secretases to produce an intracellular domain, Neo-ICD. The Neo-ICD translocates to the nucleus of neural plate cells where it is predicted to activate the transcription of several pro-migratory genes. Future work will test these candidate genes as downstream regulators of NC.
This investigation was sponsored by NIH/NIGMS MARC U*STAR T3408663 National Research Service Award to UMBC.
---
An Analysis of Hinge Points within the Neural Tissue of Zebrafish Embryos: a Reevaluation of Zebrafish Neurulation
Jonathan Werner
Rachel Brewster, Biological Sciences; Sharlene Brown, Biological Sciences
Primary neurulation is the bending and folding of the epithelial neural plate (NP) to bring together its lateral edges that then fuse, forming a tube with a central lumen. Conversely, secondary neurulation is a coalescence of mesenchymal cells into a rod-like structure that cavitates to form a central lumen. A hallmark of primary neurulation is the presence of apically constricted, wedge-shaped cells that form hinge-point (HP) structures within the NP. Here we describe for the first time the presence of comparable HP-like structures in the anterior NP of zebrafish. Through immunolabeling and confocal imaging, we provide an analysis of cellular morphology and localization of HP markers along the anterior-posterior axis within the zebrafish NP. Zebrafish neurulation has been predominantly described as proceeding through secondary neurulation throughout the whole of the organism. However, our data suggests that at a cellular morphogenetic and molecular level, the anterior zebrafish NP contains comparable structures to HPs, suggesting that zebrafish undergo primary neurulation. These findings have far reaching implications, as they may explain how mutations in genes regulating HP formation prevent neural tube formation in both mice and zebrafish and establish zebrafish as a model to explore the molecular underpinnings of neural tube birth defects.
This research was funded, in part, by a grant to UMBC from the Howard Hughes Medical Institute through the Pre-college and Undergraduate Science Education Program.
---
Associated TeV Emission from the Double-Synchrotron Model for Large-Scale Quasar Jets
Kevin Whitley
Eileen Meyer, Physics
When the Chandra X-ray telescope launched, it discovered that the radio jets sometimes produced by active galactic nuclei (AGN) were anomalously bright in the X-ray band. The dominant model for explaining this X-ray emission is presently that the synchrotron-emitting electrons in the jet are Compton-scattering Cosmic Microwave Background photons (IC/CMB). This model requires highly relativistic jet speeds far from the core and a cutoff of the electron energy distribution in the jet below TeV energies. Based on recent results ruling out the IC/CMB model for anomalous X-ray jets, we considered instead that X-rays originate from a second electron energy distribution reaching up to TeV energies. As a mandatory process, IC/CMB emission at TeV energies will result from these jets, at a level dependent on the magnetic field and Doppler boosting factor. Using publicly available multi-wavelength observations of around three dozen anomalously X-ray bright jets, we predicted the TeV gamma ray production of each jet subject to these unknowns. This will allow us to construct a catalog of potential TeV-producing active galaxies to observe with TeV telescopes currently being constructed. Testing our model with such observations can then shed light on the mystery of the X-ray emission from these powerful sources.
This work was funded, in part, through an Undergraduate Research Award from the UMBC Office of Undergraduate Education.
---
The Effects of Guided Notes on Quiz Performance of College-Age Students with Intellectual Disabilities
Klaire Williams
Jolene Sy, Psychology
Note taking is a skill that is expected of college students. However, note taking may be challenging for college-aged students with intellectual and developmental disabilities (IDD). Guided notes allow students to focus on main points of the lecture without having to write everything down. However, the effect of guided notes on lecture comprehension of college-aged students with IDD has yet to be studied. The purpose of this study was to examine the effect of guided notes on the quiz scores of seven students all diagnosed with IDD. During the second class of the week, open-note quizzes were delivered at the beginning of class. Quiz scores were examined across a baseline condition, in which students were asked to take their own notes, and a guided notes condition in which guided notes were provided to students. A single-subject reversal design was used to demonstrate experimental control. From this research we hope to understand how we can better support individuals with intellectual disabilities in the classroom, more specifically at a college level.
---
Methimazole-Induced Changes to the Main Olfactory Epithelium in Wildtype and Skn-1a Knockout Mice
Chantel Wilson, Abdullah Almatrouk1
1UMBC Department of Biological Sciences
Weihong Lin, Biological Sciences; Tatsuya Ogura, UMBC Department of Biological Sciences
The main olfactory epithelium (MOE), located in the mammalian nasal cavity, is responsible for detecting odor stimuli and carrying odor information to the olfactory bulb, creating our sense of smell. Four cell types comprise it: olfactory sensory neurons (OSNs), supporting cells, basal cells, and microvillous cells. The function of a group of microvillous cells expressing the cation channel transient receptor potential channel M5 (TRPM5-MCs) is still unknown. Previous studies, however, suggest that these cells, in response to chemical or thermal stimuli, release acetylcholine to affect the activities of supporting cells and OSNs. This indicates a role for TRPM5-MCs in maintaining neuronal or epithelial integrity and minimizing chemical damage. To determine this, we injected both wild type and Skn-1a knockout mice, mice lacking TRPM5-MCs, with methimazole, a chemical that induces complete detachment of the MOE. We then used immunohistochemistry to identify different cell types 3, 7, 14 and 21 days after methimazole administration. We are currently comparing the thickness of the epithelium between the wild type and Skn-1a knockout mice at those different time points. Our results could provide insight into when TRPM5-expressing microvillous cells are regenerated and whether they are crucial for regeneration of other cell types.
This investigation was sponsored by NIH/NIGMS MARC U*STAR T3408663 National Research Service Award to UMBC.
---
French Interrogative Syntax Structures and their Challenge against Linguistic Typology
Jessica Willis
German Westphal, Modern Languages, Linguistics, and Intercultural Communication
There is a claim in linguistic typology that languages can have only one of two forms of interrogative construction for Yes-No questions: verb/auxiliary raising or question particles. If a language uses one strategy to form questions, it cannot and will not use the other. At first glance, French seems to disprove this claim, as it uses both verb raising and the question particle "est-ce que" (which makes verb raising impossible). After analyzing these deep syntactic structures, we conclude that this question particle is, in fact, just an extension added to the beginning of the main clause. This displaced the verb raising to the front of the main clause, retaining the interrogative construction typologically required in the language. The typological claim that verb/auxiliary raising and question particles are in complementary distribution remains correct, despite the surface syntax of French interrogatives. This demonstrates that unanalyzed samples do not constitute evidence neither for nor against linguistic generalizations.
---
Sticks and Stones: A Conversation Analysis of the Pragmatic Tools used in Emotionally Abusive Language
Jessica Willis
Thomas Field, Modern Languages, Linguistics, and Intercultural Communication
Language constructs our own identities and the identities we perceive of those around us. Using principles established in the linguistic subfield of pragmatics, this study evaluated the frequent and subtle usage of implicatures in emotional abuse. The real-time speech of three adult relationships was collected anonymously through family members of the pairs and served as the corpus for this research. Verbatim samples were documented and analyzed from a conversation analysis method, which allows for a nuanced evaluation of the word choices and sentence constructions abusers may commonly use to their advantage. This study found that abusers manipulate typical conversation constructions to hide the implied aggression from outside listeners and cause the survivor to question if malicious intent is actually present. Survivors are taught to doubt their perceptions of reality through these tactics, and the cycle of emotional abuse becomes easier to perpetuate. Because effective abuse is inherently a high-context situation, outside parties without this contextual knowledge cannot have the authority to deny a survivor's experiences of abuse. The linguistic discoveries of this study can now encourage the awareness and identification of potential abusive relationships to anyone who may unwittingly be, or know, a survivor of emotional abuse.
---
Improved Fidelity for Quantum Gates with Spin Qubits
Michael Wolfe
Jason Kestner, Physics
Quantum bits (qubits) are the building blocks to computers that could exponentially speed up classical computations. Controlling qubits presents many challenges because the environment corrupts their delicate quantum state. Singlet-triplet spin qubits are controlled by detuning the quantum dots that trap the electrons. This detuning is sensitive to background charge fluctuations in the electron gas causing the qubit's state to dephase before any useful sequence of two-qubit operations can be implemented. The detuning is imperative since it performs single-qubit operations via exchange interaction and two-qubit operations via capacitive coupling. We investigate a model for these interactions based on a Hund-Mulliken approximation. In this model, we find a regime of detuning where the interqubit electrostatic interaction sensitivity balances the intraqubit exchange interaction sensitivity. This operate point generates two-qubit gates that are robust against charge noise and could improve the performance of a quantum computer based on singlet-triplet qubits. Using Mathematica, we simulate the fidelity of maximally entangling two-qubit operations that are subject to realistic noise conditions, including 1/f random telegraph charge noise and constant Overhauser noise.
This work was funded, in part, through an Undergraduate Research Award from the UMBC Office of Undergraduate Education.
---
Magnetic Coil Actuated Transportation
Brian Woronowicz, Alex Miu, Zaki Collins
Neil Rothman, Mechanical Engineering
Electromagnetism can be used in a variety of transportation applications, from moving materials rapidly to maglev trains. This project focuses on the consistent and accurate control of the acceleration of a target object (representing materials being transported between distant locations) using electromagnetic coils. We designed a model "train" that will be accelerated and decelerated by the coils as it travels along a track. The current model consists of a steel tube acting as the train and a clear PVC pipe acting as the track. Initial tests with a prototype coil proved that high speeds are easily achievable. During the initial tests we also observed that the magnetic field generated by the solenoid was narrow and required that the train be within inches of the coil ends. In future designs we plan on increase the range of the electromagnet's field. There was also a substantial heat buildup in the wire when exposed to electrical flow. With thicker gauge wire we hope to reduce the resistance in our coil. Precise control over the train's movements along the entire track using a series of electromagnets will require development of automatic circuits employing analog sensors to determine the location and speed of the train.
This project was funded, in part, by IEEE.
---
Cardiovascular Health Education Using Board Games
Henry Wu, Maniraj Jeyaraju
Krystl Haerian, Health IT
Cardiovascular disease is the leading cause of death in the developed world, and more specifically the number one cause of death in Baltimore City. One of the most effective ways to combat cardiovascular disease is through effective education. The purpose of this study was to pilot two pedagogically different board games intended to teach cardiovascular health concepts to participants in Baltimore City. A rote learning and an inquiry based board game were developed to test the effectiveness of the board game, with the primary difference residing in the different question sets. Games are a powerful learning tool because they provide the user immediate feedback and allow the user to learn from their mistakes. Initial pilot studies have been conducted in local Baltimore City health clinics and the studies were conducted at Afya Charter School. To analyze the results of our study, we utilized survey models validated among pertinent disciplines; we used a Likert scale to measure engagement, and multiple choice and free answer questions to measure retention. By conducting this study we hope to contribute to cardiovascular health education in Baltimore City by facilitating real-world application and increasing engagement.
This work was funded, in part, through an Undergraduate Research Award from the UMBC Office of Undergraduate Education.
---
Three-dimensional EEG Signal Tracking for Reproducible Brain Activity Monitoring
Abenezer Wudenhe
Fow-Sen Choa, Computer Science and Electrical Engineering
Electroencephalography (EEG) monitoring methods play a highly important role in studying human brain electrical activities. Its ability to achieve millisecond scale time resolution is critical for obtaining causal relationship. However, due to the dynamic nature of brain electrical activity, the same stimuli may generate different responses at different time or different psychological setting. Time averaging and repeat testing are usually required to obtain reproducible and meaningful data that can link to behaviors. Here, we propose a new approach to link single measurement with behaviors that can monitor brain functions reproducibly without repeating measurements. The method opens doors to freely explore brain functions and responses in real time without many restrictions like, for example, doing event related potential (ERP) measurement.
I am a recipient of a UMBC Travel Award from the UMBC Office of Undergraduate Education
---
Warlock War: Multiplayer Online Battle Arena
Yadikaer Yasheng, Wil Hromek, Tae Song, Patrick McCarthy
Eric Jordan, Computer Science and Electrical Engineering
Warlock War is a warlock themed MOBA developed with Unity3d engine and photon networking framework. In the game, each player controls his own warlock and fight till the end in an arena surrounded by burning lava. The battle between warlocks is fair but brutal. Each warlock possesses many powerful spells capable of destroying anyone in his way. Accurate casting of spells, extreme dodging of oncoming attack, or clever use of the surrounding environment, warlocks will use any means possible to stand to the last. Our development team aimed to research on the tradeoffs of different multiplayer networking architectures and understand the crucial aspect of balancing accuracy and responsiveness in multiplayer game programming. Working with our talented artist team with their finely crafted visual assets, we brought to you Warlock War.
---
The Unique Myristoylation Signal of the Feline Immunodeficiency Virus Matrix Protein
Jason Young
Michael Summers, Chemistry and Biochemistry
The human immunodeficiency virus (HIV) remains a global health issue. The absence of an inexpensive animal model hinders HIV therapy development. The feline/feline immunodeficiency virus (FIV) system is similar to HIV assembly. Assembly, the trafficking of the Gag polyprotein (Gag) to the plasma membrane is mediated by the N-terminal myristoylated matrix domain of Gag. The myristoyl moiety, a saturated fatty acid that anchors Gag to the plasma membrane, is critical for MA function. The myristate is co-enzymatically linked to the myristoylation signal of MA, the first six amino acid residues on the protein's N-terminus. FIV MA features a unique conserved myristoylation sequence in comparison to other mammalian proteins, indicating that it might improve protein function. To test this, mutations were introduced to the FIV MA myristoylation signal such that the common feline protein myristoylation sequence was included. Mass spectrometry data indicated that the mutated protein was unmyristoylated, whereas the native FIV MA was fully myristoylated, which might be the result of structural changes at the N-terminus of FIV MA. Preliminary NMR results provide evidence of these structural changes. Characterization of FIV MA and its myristoylation signal may lend to our understanding of retroviruses and the development of HIV therapies.
This investigation was sponsored by NIH/NIGMS MARC U*STAR T3408663 National Research Service Award to UMBC.
---
Caffeine and Alcohol use are Associated with Laboratory Pain Measures
Steph Zazanis, Eryka Boyd1
1Psychology, UMBC
Raimi Quiton, Psychology
Chronic pain patients frequently use psychoactive substances to cope with pain, and alcohol and caffeine have been shown to reduce experimental and clinical pain. However, the effects of regular alcohol and caffeine use on pain in healthy subjects has not been systematically studied. This study hypothesized that greater consumption of alcohol and caffeine is associated with reduced experimental pain sensitivity and improved function of endogenous pain inhibitory systems. Participants (N=72, 45 female) reported caffeine and alcohol consumption by questionnaire, and received painful heat stimuli on their arm to measure pain threshold, tolerance, and responses to suprathreshold pain. Conditioned pain modulation (CPM), a measure of the function of endogenous pain inhibitory systems, was measured by comparing heat pain ratings before and during application of painful pressure to the leg. As hypothesized, greater weekly alcohol consumption correlated with lower suprathreshold pain responses (r=.261, p=.027). Unexpectedly, greater daily caffeine consumption was significantly correlated with less CPM (r=.381, p=.001). Pain threshold and tolerance were not significantly correlated with caffeine or alcohol consumption (p>.05). These results suggest that both alcohol and caffeine influence different aspects of pain perception. Further research is needed on the effects of regular caffeine and alcohol use in chronic pain populations.
---
Broadcasting Eating: An Ethnography of Mukbang Consumers
Yun Zheng
Donald Snyder, Media and Communication Studies; Bryce Peake, Media and Communication Studies
This project focuses on Mukbang, the growing phenomenon featuring young attractive people broadcasting themselves eating large quantities of food on webcam, while textual chatting with their invisible viewers. The term Mukbang combines the two Korean words meokneun (eating), and bangsong (broadcast). Mukbang has been growing in popularity throughout Asia, with the most popular videos on YouTube reaching two million viewers. How does Mukbang as a cultural practice reflect culturally particular set of pleasures and connections among Chinese viewers in particular? I conducted ethnographic research in Shanghai, China with Mukbang audiences, which provided me with insights into the key elements of success among young Chinese adults. Mukbang allows these people gaining the capacity to overcome loneliness in the context of China's One Child policy, as well as coping with hunger endemic to new mediated forms of "anti-obesity thin-inspiration" and body shaming.
This work was funded, in part, through an Undergraduate Research Award from the UMBC Office of Undergraduate Education.
---
When East Dates West: A Study of Asian American Interracial Relationships in American Television Comedies
Takreem Zulfiqar
Tamara Bhalla, American Studies
Interracial relationships are symbols of assimilation that have helped Asians establish their significance and place in America. Television, specifically comedy programs, are a cultural forum that allow marginalized groups a platform where they can create and take part in the American narrative. There has been little analysis on what popular televisual representations of interracial relationships mean for Asian Americans. I bridge this gap by focusing on the post-2010 Asian television invasion, specifically four major television comedies, The Mindy Project, New Girl, Master of None, and Crazy Ex-Girlfriend, that have an Asian American lead character that engages in an interracial relationship. Through a semiotic analysis of media representations, I find that Asian American identity is very much still dictated by gendered tropes and stereotypes associated with Orientalism and the model minority paradigm, often with females perpetuating and males challenging these notions. This constructs images of Asian Americans that depend on age-old gendered and racialized stereotypes. Because television is an important tool in shaping American popular culture it affects perceptions of Asian Americans and restricts their role as Americans with agency and individuality.
---