Susanna Abler
Corrie Parks, Visual Arts
I suffer from a body focused repetitive disorder (or BFRB) called Trichotillomania, which means I have a compulsive need to pull out my own hair. It's something I've struggled with for much of my life. There's not much out there in regards to awareness or treatments for this disorder. Previously, I'd wanted to do a series of drawings about my struggles, representing my body as a garden I was destroying. However, they didn't work out so I put that idea on the back-burner. When time came for our animation final, I realized I could adapt this concept to an animation. An animation about BFRB's could both bring awareness to these disorders and educate others as to what dealing with it is like. I animated this with hand drawn work in Photoshop. My animation process involved dividing each scene into its own file and working in layers. I started with a sketch, then did line work in another layer. Once I was happy with the movement in the line work, I filled in colors on their own separate layers underneath the line work. I exported each scene and combined them together in Premiere, where I added sound and music.
---
Identification And Characterization Of A Bacteriophage That Infects The Species Streptomyces Mirabilis
Kayla Addai, Meheret Gebreegziabher
Steven Caruso, Biological Sciences
In our research as part of the Science Education Alliance – Phage Hunters Advancing Genomic and Evolutionary Science Program, we present Streptomyces phage RosaAsantewaa, a new bacteriophage capable of infecting the strain Streptomyces mirabilis NRRL B-2400. We isolated this novel phage from a soil sample collected directly from Accra, Ghana (05.6052560°N, 0.1733080° W). Examination by transmission election microscopy showed that RosaAsantewaa is a Siphoviridae with an average tail length of 220 nm and capsid diameter of approximately 46 nm. Illumina sequencing by the Pittsburgh Bacteriophage Institute revealed that RosaAsantewaa has a 42,730 bp dsDNA linear genome with 9 bp 3' overhangs and a GC content of 58.8%. Whole genome comparison and gene content analysis suggest RosaAsantewaa is a member of cluster BI, though likely the founder of a new subcluster. RosaAsantewaa was able to lyse three of ten additional Streptomyces strains tested by spotting dilutions of crude lysate to S. griseus NRRL B-2682, S. diastatochromogenes ISP-5449 and S. scabei RL-34.
This research was funded, in part, by a grant to UMBC from the Howard Hughes Medical Institute through the Pre-college and Undergraduate Science Education Program.
---
Geographical Trends In Size And Fecundity Of Japanese Harvestmen
Genevieve Ahearn, Tyler Brown
Mercedes Burns, Biological Sciences
Facultative parthenogenesis, the ability to switch between reproducing sexually and asexually from an unfertilized ovum, is of particular importance to understanding the widespread nature of obligate sexual reproduction. Japanese harvestmen include some of the few species known to exhibit facultative parthenogenesis. Leiobunum manubriatum and sister taxon L. globosum found in Honshu and Hokkaido Islands exhibit geographical parthenogenesis, meaning asexual and sexual forms differ in their geographical distribution. Adult female specimens and their eggs, if present, were collected from six species of Japanese harvestmen from 19 locations throughout Japan to compare their size, fecundity, and location data to determine if any trends amongst these characteristics are present. Microscope imaging software was used to determine the width of specimens as a measure of size. Location data were analyzed using MaxEnt software. MaxEnt is a program that uses presence only data and bioclimatic factors to construct a map of probable geographic range. This data will be used to determine if there are any general trends that could indicate preferential habitat conditions in Japanese harvestmen. Future work involves analyzing offspring DNA to determine the mode of reproduction and comparing size, fecundity, and location with reproductive mode.
---
Investigating Mycobacteriophage Gene Function
Ilzat Ali, Aleem Mohamed
Viknesh Sivanathan, Howard Hughes Medical Institute Science Education Alliance; Danielle Heller, Howard Hughes
Medical Institute Science Education Alliance
Bacteriophage are viruses that infect bacteria. During the course of infection, bacteriophage genes are transcribed and translated alongside host genes. While much is known about a subset of these proteins, such as proteins capable of inducing bacterial lysis, the functions of many remain uncharacterized. In this study, we attempt to elucidate the function of phage gene products by investigating their effects on bacterial host phenotypes and their interactions with the host proteome. Genes from four Mycobacterium smegmatis bacteriophages (Giles, Waterfoul, Hammy, and Larva) were screened in a cytotoxicity assay to observe the effect of gene expression on host growth. Approximately 10% of tested phage genes were found to display varying toxicity to the host upon expression. To identify bacterial proteins that interact with these phage gene products, a subset of toxic genes was cloned into a transcription-based two-hybrid selection system to uncover pairwise interactions between our phage gene product (gp) and a library of about a million different host protein fragments. Candidate host protein interaction partners were found for Giles gp3 and gp40 and downstream characterizations were performed.
---
Ablation Of TRPV1+ Nerve Affects Proinflammatory Cytokine Levels In The Gingiva Tissue In Mice Periodontitis Models
Zayd Ali
Man-Kyo Chung, University of Maryland School of Dentistry, Department of Neural and Pain Sciences
Periodontal diseases are a common yet debilitating form of disease that are typically caused by poor oral hygiene and can eventually lead to sore, bleeding gums; painful chewing problems; and even tooth loss. The purpose of our research was to see how ablation of nociceptive nerve terminals affects proinflammatory cytokine levels in the gingiva tissue around the alveolar bone in mice models. We were able to do this by injecting resiniferatoxin (RTX) into the trigeminal ganglia, which causes the nociceptive nerve terminal in the maxilla to be ablated. We recorded the mice bite force and mouse grimace scale (MGS) over the period of a week to assess the pain levels of the mice throughout the procedure. Increased cytokine levels are an indication of higher rates of bone resorption, which can lead to a host of periodontal diseases. Knowing this, we then used the periodontal model combined with a multiplex analysis of cytokine levels in the gingiva to assess which of our mice models, with ablated or non-ablated nerve terminals, are more susceptible to periodontal disease.
---
Discrimination And Its Relation To Anger Expression In Emerging Adults
Ghina Ammar, Inaya Wahid, Kavita Kumar, Ayla Novruz, Jason Ashe
Danielle Beatty Moody, Psychology
The current study seeks to provide preliminary insight on the association between multidimensional interpersonal-level discrimination and aspects of trait anger in a sample of 82 African-American and White emerging adults (ages 18-21). Participants completed the Perceived Ethnic Discrimination Questionnaire Community Version (PEDQ-CV), which measures Lifetime Discrimination Exposure across four subscales; workplace, threat, stigmatization, and exclusion and scales; Discrimination in the Media, Against Family Members, Settings, and Past Week Discrimination. The State-Trait Anger Scale assessed outward angry behavior (anger-out), suppressed anger (anger-in), tendencies toward anger (anger temperament), and angry reactions to situations (anger reaction).
Bivariate Pearson correlation coefficients revealed several positive correlations (p < .05): anger temperament and PEDQ-CV subscales and scales, anger-expression in/out with the PEDQ-CV Lifetime scale and media and anger-expression and family discrimination, and anger reaction with family and past week discrimination.
These findings suggest that specific dimensions of interpersonal-level discrimination are related to key aspects of anger in emerging adults. Future studies should explicate the directionality of this association, potential covariates and mediating pathways, and whether it influences mental and physical health in this age group. Such information may provide valuable insight regarding established health disparities which arise in early midlife for groups who experience discrimination disproportionately.
---
Impact Of Discriminatory Housing Policy On Urban Green Space Use In Baltimore City
Arushi Aneja
Dawn Biehler, Geography and Environmental Systems; Dillon Mahmoudi, Geography and Environmental Systems
Recent scholarship has emphasized the influence of early twentieth-century housing policies such as redlining on the contemporary distribution of racial populations in Baltimore's neighborhoods. However, this research has not considered how racial and socioeconomic factors combined with urban planning can shape neighborhoods' development pathways, including the quality and distribution of urban green spaces. To remedy this gap, my research makes use of both geographic analysis and qualitative methods to argue that both urban planning policy and socioeconomic forces have shaped the present distribution and quality of green spaces in Franklin Square and Federal Hill. These neighborhoods were both considered hazardous investments under redlining, whereby they were not seen as deserving of development. As a result, residents were largely neglected and subjected to racial and economic discrimination. However, Federal Hill eventually emerged a metropolitan cultural hub, even as Franklin Square did not enjoy the same opportunities for development. My research attempts to explain this disparity by examining discriminatory housing policies and unequal patterns of investment and economic development throughout Baltimore.
---
Examining The Role Of Parental And Peer Religious Socialization In The Development Of The Muslim-Adolescent Identity
Tarek Antar, Merve Balkaya, Psychology
Charissa Cheah, Psychology
The development of religious minorities' sense of identity regarding both their religious group and the majority group is particularly important during adolescence. Adolescents receive cultural messages from those around them through cultural socialization practices. However, few studies examine the role of religious socialization in adolescents' identity development. Even less is known about how religious socialization by mothers (MRS) and peers (PRS) may independently and interactively impact adolescents' group identities. Furthermore, although Muslim individuals comprise the fastest growing religious minority group in the U.S., research on this scrutinized group is scarce. Hence, the present study examined the role of MRS, PRS, and the interactive effect of MRS and PRS on Muslim-American adolescents' religious (Muslim) and national (American) identities. Muslim-American adolescents (N=212; 13-18 years-old) reported on their perceptions of their MRS, PRS, and Muslim and American identity. Overall, PRS was a stronger predictor of adolescents' Muslim identity than MRS. Mothers' promotion of pluralism predicted stronger Muslim identity, whereas promotion of mistrust predicted lower levels of American identity. Finally, the positive relations between MRS and adolescents' Muslim and American identities were weaker and became non-significant with increasing levels of PRS. Implications for supporting healthy identity development among Muslim-American adolescents are discussed.
This work was funded, in part, through an Undergraduate Research Award from the UMBC Office of Undergraduate Academic Affairs.
---
Maternal Diet And Exercise Influences On Peripheral And Placental Inflammatory Markers.
Nandini Aravindan
Kellie Tamashiro, Johns Hopkins University School of Medicine; Weihong Lin, Department of Biological Sciences, UMBC
Maternal overnutrition increases offspring risk for adverse health conditions. Maternal high-fat diet (HFD) during pregnancy and lactation results in persistent metabolic and cognitive impairment in rat offspring. Running wheel (RW) exercise during pregnancy mitigates cognitive impairment. We hypothesized that HFD-sedentary (HFD-SED) dams would have elevated inflammation in plasma and placentas which would be mitigated by exercise. Rats were divided into four groups on gestational day (G)2: control diet-SED (CD-SED), CD-RW, HFD-SED, HFD-RW (n=6-7/group). Maternal body weight was measured throughout gestation. Maternal plasma and male placentas were collected on G21. Plasma leptin and C-reactive protein (CRP) were measured via ELISA. Placental expression of inflammatory marker toll-like receptor-4 (TLR4) was evaluated by RT-PCR. HFD-SED dams were heavier compared to all groups by G17 (p<0.05), with elevated leptin versus CD-SED and CD-RW (p=0.006) at G21. HFD groups displayed decreased CRP versus CD groups on G21 (p=0.011). There was an overall diet effect on TLR4 expression: HFD was lower than CD, driven by lower TLR4 in HFD-RW versus CD-SED placentas (p=0.035). Our data suggest that maternal HFD does not increase inflammation at G21. Exercise during gestation corrected body weight and lowered leptin levels in HFD plasma but had no beneficial effect on inflammatory markers.
This project was funded through an R21: NIMH108944.
---
The Baltimore Sun's Reporting Legacy: Understanding The White Press And Lynching Coverage
Julia Arbutus
Lindsay DiCuirci, English
The state of Maryland has reported 44 known lynchings from 1854 to 1933, and the Baltimore Sun was there for all of them. This digital exhibition explores the racist rhetoric used in the coverage of lynchings by the white press by specifically examining the Sun's coverage of three black male victims lynched at the beginning, middle, and end of Maryland's lynching era. Much of the research on lynchings in Maryland considers the stories of the more uncommon victims – black women and white men who were lynched with less frequency. There is a disturbing lack of scholarship addressing Maryland's black male victims, and even less exploring the media coverage of the white press. In addition to studying the use of racist rhetoric in the Sun's news stories, I examine editorials to understand how white communities viewed the anti-lynching argument and consider how frequently white lynchers' identities were protected so they would not face legal repercussions for their crimes. By presenting these findings as a digital exhibition, I offer a wide range of primary sources contributing to the overall legacy of the Sun, and in doing so, encourage critical analysis of other white media during this time period, and possibly today.
---
A Systematic Review of Use of the ExpandNet Framework to Study Scale Up of Evidence-Based Health Interventions
Morfea Arvanitis
Jennifer Callaghan-Koru, Health Administration and Policy
Background: In an effort to achieve millennium development goals many efforts are being made to scale up health pilot projects to national level programs. The ExpandNet Framework, developed in partnership with the World Health Organization, provides a model for planning and evaluating the key process and factors involved in successful implementation. To date there has been no systematic study of how the ExpandNet model has been operationalized in various settings. This study aims to explore how the ExpandNet scaling up strategy has been applied in published studies and to describe the factors that facilitate or hinder the scaling-up process as identified in published studies using the ExpandNet Framework.
Methods: We searched for peer-reviewed published articles in Cinahl, Pubmed, JSTOR, MedLine, Google Scholar, and WebofScience using keyword "ExpandNet" and conducted citation searches for the original ExpandNet articles. We extracted article characteristics, definitions, and measurement approaches for concepts in the ExpandNet framework and reported results. Qualitative and quantitative analyses will be used to describe and compare published articles.
Results: We screened 207 articles and included 13 articles meeting our eligibility criteria. The most common health areas addressed by the studies include reproductive health (8, 60%), child and maternal health (2, 20%), and preventative health (2, 20%). The region of Scale-up processes were studied for the majority of articles in Africa (7, 58%) followed by Asia (2, 20 %). Two (20%) studies took place in high-income countries. We describe the study design, data collection methods, and summarize the results across the thirteen papers, and make recommendations for improving the use of ExpandNet for the practice and study of scale up. §
---
Prevention Programs For At Risk Native American Students
Pearl Asigbetse, Karen M. Watkins-Lewis1, 1Psychology
Karen Watkins-Lewis, Psychology
It is no secret that the American educational system is failing Native American students. The Bureau of Indian Education is a federal agency that funds and operates 57 Native American schools in the United States. Even with the help of the federal government, Native American students have the lowest high school graduation rates with their ACT scores declining and their SAT scores considerably lower than their peers. Furthermore, Native American students have less access to high-level high school courses and are below average in their reading and math skills by the time they reach the eighth grade. This literature review will explore the difficulties that Native American students face as minority students and present research that supports successful prevention programs for Native American students. Since this is an area that has not been extensively researched, this paper will illustrate the importance of implementing successful prevention program and how it can positively improve Native American students' chances of academic success, which can ultimately improve their quality of life. This paper will also highlight similarities among other minority students such as African American students and Latino students.
---
Assessing The Age-Specific Immune Response In Drosophila Melanogaster Using A Phagocytosis Assay
Kristina Atanasoff, Tonya Burge, Lauren Davidson, Shonda Campbell1, 1Biological Sciences, UMBC
Jeff Leips, Biological Sciences
The purpose of this research is to identify and characterize candidate genes that influence the age-specific immune response in the fruit fly Drosophila melanogaster. Age-related decline in the ability to fight infection is a general hallmark of aging in animals. However, effects of age on the innate immune response vary due to genetic differences among individuals. A previous study conducted in the Leips lab found a significant difference in young and old flies' ability to engulf bacteria, and identified candidate genes that contributed to genetically-based differences in the ability of older flies to clear infection. Our research aims to identify and characterize genes that contribute to variation in on aspect of the immune response, phagocytosis. We will compare the phagocytic ability of one-week and five-week old flies from our hemese line after injection with heat-killed Escherichia coli BioParticles. Our results will help clarify the role that phagocytosis plays in age-related decline in immunity and future studies will focus on the genes involved in this process. This knowledge can be useful in developing pharmaceutical interventions to maintain function of the immune response in older individuals.
This work was funded by the National Institute of Health [R03 AG061484-01].
---
Design and Analysis Of Hydrogels To Protect Biosensors From Enzyme-Catalysed Degradation
Peter Bailer, Howard Nicholson III1, Bilal Mughal2, Fabria Jno. Baptiste2, Laura Simpson2,1Chemical, Biochemical, and Environmental Engineering, UMBC, 2Chemical, Biochemical, and Environmental Engineering
Jennie Leach, Chemical, Biochemical, and Environmental Engineering
Surface bound electrochemical aptamer-based (E-AB) biosensors, synthesized from small RNA and DNA aptamers, can provide a platform for effective monitoring of the concentration of therapeutic drugs. These sensors are susceptible to catalyzed degradation by RNAse, therefore E-AB biosensors must be amply protected from degradation before they can be marketed for long-term use. The biosensors react with target molecules smaller than 700 g/mol. Based on previous work in the lab, we chose to make protective hydrogels out of two materials: collagen and crosslinked polyethylene glycol (PEG). Collagen will be layered on the sensor surface first because its large mesh size allows the biosensors to properly bind to the target molecule. PEG hydrogel will be layered on top of the collagen because its smaller mesh size should minimize RNAse from diffusing and degrading the biosensors. To test hydrogel mesh size permeability, we measured the amount of myoglobin, a protein of similar but smaller size than RNAse, that had diffused out of the hydrogel and into the surrounding phosphate-buffered saline (PBS) solution. Currently, we are optimizing the experimental protocol for synthesizing and measuring the myoglobin released from the gels.
This investigation was sponsored by NIH/NIGMS MARC U*STAR T3408663 National Research Service Award to UMBC. This work was funded, in part, through an Undergraduate Research Award from the UMBC Office of Undergraduate Academic Affairs. This research was funded, in part, by NIH R01 GM117159.
---
Molecular Determinants Of Melanopsin Function, Localization, And Activation
Robin Bailey
Phyllis Robinson, Biological Sciences
Approximately half of therapeutic drugs act through G protein-coupledreceptor (GPCR) signaling, making them scientifically important receptors to study. Opsins are GPCRs that, when bound to a chromophore, are involved in visual and non-visual systems. Intrinsically photosensitive retinal ganglion cells (ipRGCs) express melanopsin and are involved in regulation of circadian photoentrainment, mood, and sleep. We hypothesized that both the N-terminus and the C-terminus of mouse melanopsin regulate function through protein modifications such as glycosylation and phosphorylation, respectively. To address these hypotheses, we performed mutagenesis on the mouse melanopsin gene (OPN4) using quick-change PCR and cassette mutagenesis, heterologously expressed the mutant melanopsin in HEK 293 cells, performed functional analysis using in vitro calcium imaging assays, and localization analysis using immunohistochemistry. Results suggest that mutating the glycosylation sites, N30A and N34A, on the N-terminus has no obvious effect on melanopsin membrane localization or signaling. To investigate phosphorylation of the C-terminus, we synthesized and verified through sequencing the mutants Y382S and Y382F. Preliminary in vitro calcium imaging of these mutants suggest that Y382, while important for activation, might not be phosphorylated. These results give us insight into unexplored molecular determinants of melanopsin function and may potentially be translatable to other opsins and GPCRs.
This investigation was sponsored by NIH/NIGMS MARC U*STAR T3408663 National Research Service Award to UMBC.
---
Potential Antiviral Compounds For Influenza
Adnan Baker-Agha, Dhruvil Patel
Paul Smith, Chemistry and Biochemistry
Influenza is a respiratory disease that is caused by a family of viruses known as Orthomyxoviridae. There are 3 known types of this disease: influenza A, B, and C. Influenza A and B produce more severe symptoms such as nausea, diarrhea, and vomiting, whereas influenza C is much less severe and mainly occurs in children. The influenza A virus can also stay dormant in birds and pigs which can cause pandemic viruses as time allows for multiple variations of the virus to replicate (TeVelthuis & Fodor, 2016). Several novel compounds have been identified to be active against an Influenza A virus with EC50 values as low as 0.1 µM. The research herein focuses on creating anti-viral analogs with significantly lower toxicity and EC50 values to create an efficient and inexpensive way of fighting influenza. The design and syntheses of analogs of the identified lead compounds will be presented.
This work was funded, in part, through an Undergraduate Research Award from the UMBC Office of Undergraduate Academic Affairs.
---
Investigations Of The Acidity And Liquid Water Content Of Chesapeake Bay Aerosols During The OWLETS-2 Campaign
Nicholas Balasus, Michael Battaglia1, Katherine Ball1, Ruben Delgado2, Christopher Hennigan1,1Chemical, Biochemical, and Environmental Engineering, 2Joint Center for Earth Systems Technology
Christopher Hennigan, Chemical, Biochemical, and Environmental Engineering; Ruben Delgado, Joint Center for Earth Systems Technology
This study characterized aerosol acidity and liquid water content over the Chesapeake Bay during the OWLETS-2 campaign. Aerosols are minute solid particles or liquid droplets that are suspended in the atmosphere. Those aerosols that are 2.5 μm or smaller in diameter (i.e. PM2.5) are of particular importance to human health because of their potential to penetrate deeply into the lungs and cause an array of adverse health outcomes. Measurements of inorganic PM2.5 composition and gas-phase ammonia were undertaken at the Hart-Miller Island supersite, which lies east of Baltimore on the Chesapeake Bay. The location of the measurement site was important for multiple reasons, including its proximity to cattle and poultry farms and the influence of the bay as a source/sink of gases and the potential to induce bay-breeze circulations. The median aerosol pH for this study was 2.31, which was higher (less acidic) than the median aerosol pH predicted for a site in downtown Baltimore during the summer (1.27). Additionally, pH and aerosol liquid water did not exhibit strong diurnal variations, in contrast to other sites in the eastern U.S. during the summer. These results suggest a strong influence of the Chesapeake Bay and the surrounding area on aerosol chemistry.
This work was funded, in part, by The National Oceanic and Atmospheric Administration – Cooperative Science Center for Earth System Sciences and Remote Sensing Technologies (NOAA-CREST) under the Cooperative Agreement Grant #: NA16SEC4810008. The authors would like to thank The City College of New York, NOAA-CREST program and NOAA Office of Education, Educational Partnership Program for full fellowship support for Nicholas Balasus. The statements contained within the manuscript/research article.
---
Caspase-3 Regulation Of Endothelial Cell Migration & Proliferation
Carl Bannerman, Laura Servinsky1, Laura Johnston1, Shenli Yao1, 1Johns Hopkins School of Medicine
Mahendra Damarla, Johns Hopkins School of Medicine
We hypothesized that caspase-3 may play a role in the migration of Human Micro-vascular Endothelial Cells (HMVECs). Migration potential of HMVECs was analyzed following electrical wound, and their endothelial monolayer electrical resistance was measured. Serial imaging using bright-field microscopy was analyzed following a scratch to a confluent endothelial monolayer to confirm migration results. Migration potential was again assessed using transwell inserts to account for proliferation of cells in the migration of HMVECs. Now interested in the role of caspase-3 in proliferation, we analyzed proliferation only using a Brd-U assay. Caspase-3 was inhibited using the pharmacological inhibitor, z-DEVD-fmk.
Following electrical wounding, resistance was measured to assess recovery of the barrier. Caspase-3 inhibited cells showed decreased resistance indicating lower migration rates. Images following scratch demonstrated caspase-3 inhibited cells showed slower gap closure. Transwell assays showed lower migration incaspase-3 inhibited cells. In the Brd-U assay, caspase-3 inhibition also led to reduced proliferation as compared to control cells. Our data indicates that caspase-3 promotes the migration and proliferation of HMVECs. This indicates that although caspase-3 is mainly known for its pro-apoptotic role, it may have other non-apoptotic roles that may be applied to endothelial barrier recovery therapies following pulmonary injury.
This investigation was sponsored by NIH/NIGMS MARC U*STAR T3408663 National Research Service Award to UMBC.
---
Comparison Of Solvent Delivery Systems For Enhancing Desorption Electrospray Ionization (DESI) Source
Karis Barnett
William LaCourse, Chemistry and Biochemistry; Joshua Wilhide, Chemistry and Biochemistry, University of Maryland, Baltimore County
The DESI source for mass spectrometry allows polar species to be ionized under ambient conditions. It functions by using a nebulizing gas and voltage differential to create electrospray solvent drops which impact a planar surface. These charged drops desorb ions from the surface which are transferred to the mass spectrometer by an extended vacuum inlet. The solvent delivery system is conventionally a syringe pump, which generates a pulsing flow for droplet creation. The goal of this research is to explore various solvent delivery systems to determine which, if any, provides more consistent droplet creation, impacting the stability of the response and ultimately enhancing the quality of DESI technique. Research was performed on a DESI-2D platform (Prosolia, Inc., Indianapolis, IN) coupled with an amaZon speed ion trap mass spectrometer (Bruker Daltonics, Inc., Billerica, MA). The solvent delivery systems compared were the Fusion 100 infusion (syringe) pump (Chemyx, Inc., Stafford, TX) and a milliGAT pump (Global FIA, Fox Island, WA). Pump performance was determined by analyzing the stability of response for the model compound rhodamine 6G. Stability was defined as minimized fluctuation in ion response. The solvent delivery system which provides greatest stability will be chosen for further analyses, enhancing DESI capabilities.
This research was supported by the Meyerhoff Scholars Program and the Molecular Characterization and Analysis Complex team.
---
What's That Rhythm? Rhythm Reading With The Kodály Method.
Venkatesh Batni
Nana Vaughn, Music
Reading rhythm notation is an essential skill for musicians at any level, enabling the recognition of different patterns and divisions of the beat while performing and listening to music. An important aspect of this skill is sight-reading, which is the ability to read music without prior preparation. This study focused on improving the rhythmic sight reading of a group of ten third grade students, including both male and female students of a variety of racial and ethnic backgrounds. Students were videotaped individually while they attempted to sight read a set of short rhythmic excerpts and were graded on a modified HCPS rubric based upon their rhythmic accuracy according to section 1.2c of the Howard County general music content standards for third grade. We then implemented activities and exercises from the Kodály method of music learning as well as other activities that focus on reading rhythmic notation. After multiple classes of rhythmic activities and practice, they were re-assessed to measure their growth. The goal of this research is to measure the students' understanding and fluency of rhythm reading and ensure that at least 90 percent of students show improvement in sight reading rhythmic excerpts on their final assessment.
---
Transcription Start Site Heterogeneity Of The HIV-1 RNA Genome
Ghazal Becker
Michael Summers, Chemistry and Biochemistry
The highly conserved 5´-Leader (5´-L) of the HIV viral genome plays a crucial role in determining the RNA's function. Structural analysis of the 5´-L can provide crucial information on how the virus regulates its functions and could lead to future therapeutics. The 5´-L can adopt two conformations: the monomer, which promotes translation of viral proteins, or the dimer, which is packaged as the new genomic material of virions. Previous structural studies have found that adding an extra guanosine shifts the equilibrium to the monomer. Nuclear Magnetic Resonance Spectroscopy revealed that an extra Guanosine, disrupts base pair at the bottom of polyA and strengthens U5:DIS interaction. To further prove this, single mutation was made at the bottom of polyA in the dimer to determine its' effect on the conformation. We hypothesized that this mutation would disrupt the bottom of polyA and hence would disrupt the whole structure, shifting the dimer to a monomer. Another construct was made with two mutations at the bottom of poly A, where it would stay a dimer. Gel studies showed that single mutation in the structure of 5´ leader of the HIV-1 RNA genome can affect monomer-dimer equilibrium.
I am a recipient of a UMBC Travel Award from the UMBC Office of Undergraduate Academic Affairs
---
4D Mapping Of Spatiofunctional Enzyme Droplets In Living Cells
Keynon Bell
Minjoung Kyoung, Chemistry and Biochemistry
The rate-determining, cytoplasmic enzymes in the glucose metabolism are organized into multi-enzyme assemblies of varying sizes in human cells. It has been proposed that these assemblies shut metabolic flux to glycolysis or anabolic biosynthetic pathways. Imaging these assemblies presents a challenge however, and imaging techniques must be improved to acquire reliable data. In this project, we use 4D imaging using a home-built lattice light sheet microscope to show that the signal to noise ratio of assemblies can be improved by adding tandem tetracysteine motifs to phosphofructokinase, liver type (PFKL). Moreover, we reveal that a significant number of the enzyme assemblies are in proximity with mitochondria. We also monitor the reversible formation of the enzyme assembly upon the inhibition of mitochondrial metabolism. Our results shed light on how the enzyme assemblies are formed and positioned near cellular organelles to locally and efficiently orchestrate their metabolic functions. We envision that the presented "spatiofunctional" characteristics of the enzyme assemblies in glucose metabolism are an unprecedented starting point for mapping 4D functional metabolic network in live cells.
This investigation was sponsored by NIH/NIGMS MARC U*STAR T3408663 National Research Service Award to UMBC.
---
Julia Blurton-Jones
Corrie Parks, Visual Arts
Traitor is a 90 second long digitally animated short that sheds a light on a common situation for many LGBT people. Despite ever increasing advances towards equality and rights for LGBT people, many members of this community still find themselves, especially at a young age, hiding their identities from the people around them. Drawing from my own personal history in a religious high school, I wanted to explore the internal conflict that so many queer people experience in the moments when they must decide whether it's better to hide who they are by publicly denouncing gay rights, or to stand up for their identity at times when it might be dangerous. In the film I drew upon Christian imagery to symbolize the main character's position between her social environment and her identity, while also showing her fears and anxieties toward the subject. The animation was initially drawn in Photoshop, and compiled in Adobe Premiere.
---
Recovery Of Nutrients From Human Urine Using Donnan Dialysis
Aiswarya Boby, Utsav Shashvatt
Lee Blaney, Chemical, Biochemical, and Environmental Engineering
Recovering nutrients, such as nitrogen and phosphorus, from waste streams can prevent excessive nutrient loading into water bodies and the subsequent formation of dead zones. One major source of anthropogenic nutrient flux into the environment stems from municipal wastewater effluent. Moreover, human urine contributes over 70% of the nitrogen and 50% of the phosphorus in wastewater. Hence, we explored the potential recovery of nitrogen, phosphorus, and potassium (another critical nutrient) from human urine using Donnan dialysis. The objectives were as follows: (1) recover nitrogen, phosphorus, and potassium from synthetic urine; and, (2) examine the effect of competing ions on nutrient recovery. Since storing urine changes its chemical composition, differences between fresh and stored urine were investigated. In fresh synthetic urine, the recovery efficiency for nitrogen (as ammonium) and potassium was 67% and 69%, respectively; however, phosphorus recovery was only 3.7%. A series of separate mixture experiments indicated that the competition effects of bicarbonate and sulfate concentrations in urine were negligible (0.7 – 2.2%), whereas chloride caused a major reduction (70.3%) in phosphorus recovery. This work confirms the ability for Donnan dialysis-based solutions for nitrogen and potassium recovery from urine and suggests that continued investigation is needed to improve phosphorus recovery.
---
Supported in Seminar: Assessing the Significance of AP Support Classes
Sarah Boggs, Aaron Santory1, 1Meade High School
Cheryl North, Education
The present study investigated the degree to which an AP support class improved student achievement on the AP Literature open-response essay. This high school offers an AP Literature support class for students enrolled in one of the two AP Literature sections. Developing literary skills encourages high levels of questioning and enhances critical thinking skills. The minimum score on the essay rubric that a student would receive if they demonstrated some level of literary analysis is a five out of nine. The students selected for this sample group scored a four or lower on the baseline essay specifically because of an absence of analysis in their composition. In the beginning of the quarter, all of the AP students were administered an essay which required them to explain how an individually chosen text of literary merit addressed how symbols function to reveal truths about characters and the work holistically. The study hypothesized that 75% of the students in the support class would improve their essay score by two points or attain a minimum of a five on the free response section for the Advanced Placement Literature Quarterly. Preliminary results indicated that students showed the expected levels of improvement. §
---
Investigating The Unique Sensing Technique Of Embedded Ferromagnetic Particles In Epoxy
Jonathan Bolanos
Asha Hall, Army Research Laboratory (ARL)
Currently, various sensing techniques such as acoustic emission, pitch catch ultrasonic sensors, strain gauges, accelerometers all can provide structural health monitoring (SHM). This paper is focused on the investigations of embedding a ferromagnetic Terfenol-D particle, into an epoxy to provide on-demand interrogation of an aerostructure to determine its current state of health. The permeability, saturation magnetization, coercive fields, and torque measurements were provided by a Torque Magnetometer and Vibrating Sample Magnetometer (VSM). The results confirm that the alignment of the magnetic domains of the Terfenol-D in the Epon-828 epoxy shows little to no hysteresis, indicating their principle axis of anisotropy are collinear with the induced magnetic field. Additional experiments will be presented to validate that adding ferromagnetic particles to epoxy can provide a unique sensing capability.
This work was funded, in part of the Department of Defense. A branch of the Army Research laboratory .
---
Analysis Of Glycolytic Multienzyme Complex Formation In Human Immune Cells
Kwadwo Bonsu, Miji Jeon, Mekha Thomas, Ying Zhang, Nikki Nacion, Emily Slaby
Gregory Szeto, Chemical, Biochemical, and Environmental Engineering; Songon An, Department of Chemistry and Biochemistry, University of Maryland Baltimore County (UMBC)
This work aims to understand spatial organization of glycolytic enzymes in immune cells, elucidating abnormalities in cancer cells and potentially providing targets for novel therapeutic strategies. Glycolysis is a metabolic pathway which converts glucose into ATP, an energy source for many cellular processes. During an immune response, cells release factors to promote removal of foreign pathogens, in addition to rapid proliferation, which require ATP. Formation of a multienzyme complex, termed the "glucosome", was observed in the human breast carcinoma line Hs578T. Two of the enzymes which form this complex include phosphofructokinase and pyruvate kinase M2, both rate-limiting enzymes in glycolysis or gluconeogenesis. This project seeks to observe the formation of glucosomes in immune cells, specifically human Jurkat T lymphocyte and U937 monocyte cell lines under immune activating conditions, using genetic modification to create fluorescent reporters for glucosome formation. Anti-CD3/CD28 co-stimulatory activation of Jurkat cells showed increased expression of CD25 and CD69 activation markers. Treatment of U937 monocytes using 1μg/mL of phorbol 12-myristate 13-acetate (PMA) exhibited differentiation into macrophages, however subsequent activation using 1μg/mL of lipopoylsaccharide (LPS) did not show significant activation. Stable Jurkat and U937 transformants expressing Control-EGFP and HK1-EGFP plasmids were generated via G418 antibiotic selection.
This work was funded, in part, through an Undergraduate Research Award from the UMBC Office of Undergraduate Academic Affairs.
---
Virtual Reality And Photogrammetry For Improved Reproducibility Of Human-Robot Interaction Studies
Maxwell Breitmeyer, Mark Murmane
Don Engel, Computer Science and Electrical Engineering
Collecting data in robotics, especially human-robot interactions, traditionally requires a physical robot in a prepared environment, that presents substantial scalability challenges. First, robots provide many possible points of system failure, while the availability of human participants is limited. Second, for tasks such as language learning, it is important to create environments that provide interest- ing, varied use cases. Traditionally, this requires prepared physical spaces for each scenario being studied. Finally, the expense associated with acquiring robots and preparing spaces places serious limitations on the reproducible quality of experiments. We there- fore propose a novel mechanism for using virtual reality to simulate robotic sensor data in a series of prepared scenarios. This allows for a reproducible dataset that other labs can recreate using commodity VR hardware. We demonstrate the effectiveness of this approach with an implementation that includes a simulated physical context, a reconstruction of a human actor, and a reconstruction of a robot. This evaluation shows that even a simple "sandbox" environment allows us to simulate robot sensor data, as well as the movement (e.g., view-port) and speech of humans interacting with the robot in a prescribed scenario.
This work was funded, in part, by the National Science Foundation under Grant No. 1531491 and by Next Century Corporation.
---
Baltimore Traces: West Baltimore Street Stories
DeAndre Bright, Kenny M'Bale
Nicole King, American Studies; William Shewbridge, Media and Communications, UMBC
As part of the spring 2019 West Baltimore Street Stories project, students in American Studies (AMST) and Media & Communication Studies (MCS) worked together to research and create media and public programming on historic neighborhoods in southwest Baltimore. Students worked to document the history and stories of West Baltimore Street, the historic main street and bustling commercial heart of the area that later fell into disrepair. The course collaborates with staff from the Southwest Partnership, a coalition of seven neighborhoods and six institution trying to grow neighborhood power in the southwest. Students in AMST completed research on the past of the historic main street and a zine/podcast in partnership with MCS students' video documentation. Student research contributes to the Southwest Partnership's ongoing Stories From Sowebo neighborhood oral history project. URCAD will provide an early space to present these narratives before the students' presentation to the community in May. West Baltimore Street Stories is part of the Baltimore Traces project, which has worked to build collaborations with several Baltimore based organizations to document cultural traditions and neighborhood history since 2015. For more info see the Baltimore Traces website: https://baltimoretraces.umbc.edu/
This work was funded, in part, through A Hrabowski Innovation Grant (2015) and funded, in part, by CAHSS Grants for Pedagogy and Teaching (PAT Awards) (2019).
---
What Do Children Need To Know Before Kindergarten? Latino/a Immigrant Parents' Views
Amber Brock, Marisa Padeletti, Monica Argueta, Cassandra Simons, Allyson Rennie
Susan Sonnenschein, Psychology
States evaluate children's kindergarten readiness based on language, mathematics, social, and physical competencies. Understanding which skills parents consider necessary for kindergarten is essential because these beliefs drive parenting behaviors and are associated with children's achievement. The beliefs of Latinx immigrant families are of particular interest due to math and reading achievement gaps between Latinx immigrant children and their white, non-immigrant peers. We conducted semi-structured interviews with Latinx immigrant parents (N = 26) to examine their beliefs regarding the skills they considered most important for school readiness and how those skills were taught. Almost all parents mentioned language and literacy (89%) and social foundations (89%) when describing important skills for kindergarten. Only about half mentioned mathematics (58%) and physical development (50%). Most Latinx parents (92%) reported being actively involved in teaching school readiness skills. They also reported providing learning materials/opportunities rather than actively teaching (38%). These results show that Latinx parents value school readiness and are actively preparing their children for kindergarten. However, with the increasingly academic nature of kindergarten, it is concerning that only around half of parents mentioned the importance of mathematics. This highlights the importance of sharing information and resources regarding the significance of mathematics for kindergarten readiness.
---
Black Hero's Or White Saviors: The Cultural History Of Glory
Jacob Brossart
Anne Rubin, History
My research project analyzes the cultural impact of the 1989 movie Glory over the last 30 years. Glory was the first, and to date only, film depicting an African-American regiment in the Civil War. The texts that I am examining include newspaper reviews of the movie as well as teacher lesson plans from various sources. Sources from my research include reviews, retrospectives, lesson plans and cultural critiques. The movie was praised at first as "celebratory … good, moving, and complicated" and continues to resonate with students as being "entertaining and enlightening." However some critics dislike the movie as it continues the view of the "white savior" with the portrayal of Colonel Robert Gould's story. My research also explores the reasons why this movie continues to dominate the portrayals of African Americans in the Civil War.
---
Thirst: A Quest To Restore The Oasis
Elwin Brown, Erin Cannon
Marc Olano, Computer Science and Electrical Engineering
Computer Scientists and Artists worked together to create a 2-dimentional side-scrolling video game by leveraging modern editing software. Developers used Unreal Engine 4 to construct the game from scratch. Code was written in C++ and the built-in functions of the engine were leveraged to accelerate prototyping and to meet industry standards. Artists used Photoshop and Aseprite to create an aesthetic which portrays an increasingly dry climate, beginning in an oasis and progressing into rocky desert. The game is a single-player combat-oriented exploration game in which the player must fight through various enemies on a quest to protect their homeland. The enemies in the game are controlled by Artificial Intelligence comprised of Expert Systems and reflexive environmental responses. One unique aspect of the game is a "water meter" which acts similarly to mana in other games, but which also depletes in sunlight and will cause the player damage if it runs out. This mechanic is central to the design of the game and seeks to create dynamic tension in game play.
---
What Happened To Franklin Square Park?: Understanding Park Quality Through Historical And Present Day Contexts
Milan Brown, Mariya Shcheglovitova
Dawn Biehler, Geography and Environmental Systems
Franklin Square Park was donated to the city of Baltimore in 1839 to serve as a community space. This project takes an in-depth look at Franklin Square park through present-day and historical sources. In the summer of 2018, we collaborated with community members to survey park trees producing an updated park map. We compared the updated map to a 1916 map displaying park features. Following the completion of the survey, we organized an event in the park for a group of students in an afterschool program. We collected reflections on student views of the park before and after the event. Analysis of student reflections was supplemented with historic and present-day newspaper and popular media accounts of Franklin Square Park. Despite indications that the physical quality of the park is deteriorating through loss of trees and park area, student reflections suggest that not only park features but also experience and memory shape park quality. Our findings illustrate the importance of collaborating with community members to incorporate an understanding of how space is used when defining a quality green space. The study contributes to the fields of community geography and participatory research and increases our understanding of urban geography and environmental justice.
This work was funded, in part, by UMBC McNair Scholars Summer Research Institute
---
The Effects Of Metals And Gut Microbiota In Nervous System Performance In Drosophilia.
Kelly Burchett
Fernando Vonhoff, Biological Sciences
Metal toxicity is associated with neurological diseases by influencing developmental and aging-dependent mechanisms. However, metal effects at the molecular and cellular levels remain incompletely understood. We used Drosophila fruit flies to examine the role of zinc, iron, and copper, in nervous system development and maintenance. We assayed the effects of different metal concentrations on brain function at the behavioral and anatomical level in young and aged flies. We also tested whether transgenerational effects occur in flies exposed to metals for several generations. Behavioral tests included climbing and flight assays, and temperature-sensitive paralysis in flies that were two, ten, and 30 days-old. Anatomical defects were examined in central and peripheral neurons. Preliminary results indicate that zinc exposure led to high levels of lethality. Interestingly, improved behavioral performance was observed for all metals when flies developed in food containing metals when compared to flies exposed to metals for their first time. Additionally, we also tested the gut-brain axis in brain function and metal toxicity. We have generated germ-free flies and are now testing whether metal effects can be modulated by gut microbiota. This project studies interactions between food quality, gut microbiota, and neuronal function by studying mechanisms likely conserved in various species.
---
Quantitative Study Examining Sexual Health Education, Knowledge, And Behavior
Riley Burnett
Jolene Sy, Psychology
The CDC estimates that young people ages 15-24 years constitute only one quarter of the sexually active population, but account for half of the 20 million new STD/I's reported in the U.S. Higher rates of transmission in this population suggests they may have limited knowledge about safe sex, which increases the likelihood that they will engage in sexual risk behaviors. 35 states along with D.C. allow parents to opt-out out their child from receiving any sex education. This could lead to those students getting sexual health information from other sources that could be inaccurate. More data exploring these variables may decrease the likelihood of parents opting their child out of sexual health education classes. We predict that young adults who did have sexual education classes in school will be more informed about the long term consequences of risky sexual behavior and therefore have lower instances of sexual risk behaviors. We also wanted to explore possible relationships between the variables listed above and behavioral measures of impulsivity and sexual risk behavior, for which we predict that students who have higher degrees of impulsivity will also have higher instances of sexual risk behaviors, as well as a lack of sexual health literacy.
---
Knights, Villians, And Buffoons: Portrayals Of The Ku Klux Klan In American Film
Caleb Campbell
Anne Rubin, History
My research focuses on portrayals of the Ku Klux Klan in film, from The Birth of a Nation to BlacKkKlansman. Birth of a Nation, in addition to being a significant film for its cinematography, was a watershed moment within the Klan. The film was a precipitating factor for the rebirth of the Klan, was used as a recruiting tool, and hailed as fact for its positive portrayal of the Klan. Meanwhile, it was decried in the black press of the day. Similar positive portrayals of the Klan can be found in Gone With the Wind. Yet, over time, films shifted their portrayals. I examine the change in these portrayals in accordance with changing mainstream memories of the Civil War and the Klan. After the Civil Rights Movement the portrayal shifts once again. Instead of the heroes of the white South or the masked villains, film portrayals moved towards an comical light for the Klan. They are portrayed as bumbling fools in films such as Blazing Saddles and Django Unchained. Through these portrayals, I evaluate how changing memories of the Reconstruction Era and definitions of its heroes and villains are reflected in film, from the silent era to the present day.
---
The Role Of Lactate As A Stabilizing Molecule For NDRG1-mediated Energy Preservation Under Anoxia
Bryanna Canales
Rachel Brewster, Biological Sciences
Ischemia, the deprivation of oxygen from tissues, can result in tissue damage and induce conditions such as cardiac arrest or stroke. Understanding how tissues survive under low oxygen is crucial for developing therapeutics for ischemic injury and organ preservation. Our laboratory studies adaptive responses in the zebrafish embryo that enable it to tolerate anoxia for prolonged periods by entering a hypometabolic state. Previous analysis revealed sharp lactate accumulation after 1 hour in anoxia. Although lactate is a bi-product of anaerobic respiration, we hypothesize that lactate-NDRG1 stress response protein signaling mediates the physiological adaptation to anoxia in the zebrafish developing kidney. Our data demonstrate a continual rise in embryonic lactate under anoxia and a rate of lactate accumulation that peaks around 30 minutes of exposure, indicating the rapid onset of a hypometabolic state. We have further shown that zebrafish NDRG1 protein is stabilized in kidney cells, and translocates from the cytosol to the cell cortex under anoxia, where it may promote the degradation of the ATP-demanding Na+/K+ pump. Based on these findings we hypothesize that lactate-NDRG1 signaling mediates the physiological adaptation to anoxia in the zebrafish embryonic kidney and may possibly induce the mechanism via which NDRG1 downregulates the Na+/K+ pump.
This investigation was sponsored by NIH/NIGMS MARC U*STAR T3408663 National Research Service Award to UMBC.
---
Characterizing The Dynamic Capsid-SP1 Junction Helix Of The HIV-1 Gag Polyprotein And Maturation Inhibitor Interaction
Emily Cannistraci, Carly Sciandra, Hana Flores
Michael Summers, Chemistry and Biochemistry; Pengfei Ding, Chemistry and Biochemistry, UMBC
The Human Immunodeficiency Virus (HIV-1) utilizes host cell machinery to manufacture the Gag polyprotein. The virus undergoes maturation to become infectious by proteolytically cleaving the Capsid-spacer peptide 1 (CA-SP1) junction helix domain of Gag. This region forms a 6-helix bundle with the cleavage site sequestered inside the alpha helices of the bundle. To modulate the rate at which CA-SP1 is cleaved, the 6-helix bundle is proposed to exist in a dynamic equilibrium between tight alpha helices and disordered random coils. Antiretroviral drugs, Maturation Inhibitors (MIs), prevent Gag cleavage by stabilizing the 6-helix bundle, halting virion maturation, and reducing viral infectivity. In this study, a single 6-helix bundle has been isolated using a scaffolding protein to probe the dynamic properties of the CA-SP1 junction helix through solution Nuclear Magnetic Resonance (NMR) spectroscopy, and to better understand the binding interaction of MIs and other stabilizing drugs. To explore the CA-SP1 junction helix dynamic properties in solution, point mutations were introduced to stabilize and destabilize the wild-type junction helix. Characterizing the CA-SP1 junction helix structure and dynamic properties in solution will assist in elucidating the mechanism of MIs, stimulating the development of more potent MIs against HIV-1 in the future.
This research was funded by NIH/NIGMS–R01 GM042561, the NIH/NIGMS MARC U*STAR T34 HHS 00001 National Research Service Award to UMBC, and the Howard Hughes Medical Institute (HHMI).
---
Diana And Actaeon: Between The Light And Dark
Hannah Cao
Timothy Nohe, Visual Arts
Hannah Cao's Diana and Actaeon is a striking exploration of light and dark themes in an illustrated storybook format. Interpreted from a terrifying ancient Greco-Roman myth of bestial transformation, the dark nature of the story is transformed by the unique style of its images, which create an unearthly fairytale within its pages. The design of the characters Diana and Actaeon were informed by a study of the Czech artist Jiří Trnka, named the "Walt Disney of Eastern Europe," whose art was introduced to his Drawing students by UMBC professor Timothy Nohe. The work was produced using both digital and traditional media, which allowed the artist to maintain the grittiness of charcoal along with the precision of digital line work. While the illustrations are meant to be paired with minimal text adapted from Ovid's Metamorphoses, they can also stand alone in their own right due to their strong sequential narrative.
---
Ricardo Cardoza
Gymama Slaughter, Computer Science and Electrical Engineering
Factors such as temperature, humidity, and volatile organic compounds can damage art pieces. Among the many vapors found in a museum environment, formaldehyde detection is important because of its deleterious effect on art pieces and museum patrons at higher concentration levels. Since current formaldehyde vapor sensors are bulky, expensive and difficult to use, our work focused on devising a cost-effective microfabrication process to develop a reversible formaldehyde vapor sensor. The fabricated sensor (6 mm × 6 mm), contains nickel-chromium pattern. The electrode was chemically modified with bacterial nanocellulose and COOH-functionalized multi-walled carbon nanotubes (MWCNTs), which works as the sensing element. A signal conditioner circuit was built and integrated with the sensor in order to regulate the current flowing to the sensor. The sensor was tested changes in resistance were measured. For each gas, there was an observed sharp increase and then decrease of resistance within a one minute time frame. This result proved that the sensor was responsive and reversible, since it returned closely to the initial resistance before vapor exposure. The vapor sensor is expected to detect formaldehyde gas at low concentrations in ambient. A more effective Au-PET sensor is being tested in conjunction.
This investigation was sponsored by NIH/NIGMS MARC U*STAR T3408663 National Research Service Award to UMBC.
---
Classifying Galaxy Morphology Using Machine Learning
Katherine-Ann Carr
Meg Urry, Yale University
The purpose of this research project is to classify a large set of galaxies containing active galactic nuclei and be able to make conclusions about the data provided. Due to the large amount of input into the neural network, the computer will have training done with artificial galaxy images, and then will have to sort the images into bins. These bins are disc dominated galaxies, bulge dominated galaxies, and a combination of the two. It is already known that most galaxies are disc dominated, which also correlates to star formation. If a galaxy is disc dominated, then it tends to be a galaxy that is actively producing stars at a high rate. If the galaxy is bulge dominated, then this means that the galaxy is not producing stars, or is producing them at a slow rate. Having a bulge dominated galaxy also signifies that there was a recent merger which caused that galaxy to take on the shape that is has. By having the machine learn to classify these different kinds of shapes, and then perform that task, it will be able to go through very large sets of data at a much faster rate than humans can.
This work was funded,in part, by Yale University.
---
Der Deutsche Correspondent: The Role Of Baltimore's Daily German Newspaper During World War I
Matthieu Carral-Viens
Susanne Sutton, Modern Languages, Linguistics, and Intercultural Communication
From 1841 to 1918 the German language newspaper Der Deutsche Correspondent (The German Correspondent) was published daily in Baltimore to serve the large German immigrant population in the city. Before World War I, the paper distributed over 15,000 copies daily, reached about 15,000 Germans, roughly half the German population in Baltimore. After America's entry in the war, the distribution reduced drastically due to increasing anti-German sentiments in the country. This research project looked at editions of the newspaper after key events of the war to determine what position this German newspaper held while being published in an American city. To do so I used front pages of the editions following key war events and translated them in order to understand the journal's official stand on the war. I also looked at sources of funding for the paper to see if this had an influence on the newspaper's position during World War I.
---
Modular Solvers For Partially Continuous Abstract Markov Decision Processes
Noah Carver
Cynthia Matuszek, Computer Science and Electrical Engineering
Abstract Markov Decision Processes (AMDPs) allow machine learning algorithms to reason over multiple timescales and levels of abstraction. By defining a hierarchy of AMDPs, tasks can be broken down into smaller problems that are easier to solve. However, because AMDPs represent the world symbolically, their benefits of focus and efficiency are lost when applied to environments with continuous, or effectively infinitely precise, data. To overcome this challenge, continuous elements were consolidated in conceptually simple, lower-level tasks. This change leaves the higher-order problems to be solved in a discrete fashion. A modular solver system was developed to allow the two different approaches – the efficient, discrete one and the slow, continuous one – to work in tandem. However, this research direction has yet to produce results that are appreciably better than a fully continuous Markov Decision Process. Further study is needed to explore possible synchronization issues between the discrete and continuous systems and improve the efficacy of learning and generalization for higher-level tasks.
This work was funded, in part, by The USM LSAMP Summer Research Program.
---
Symbiotic And Asymbiotic Germination Of Native Terrestrial Orchids In Platanthera genus
Thomas Chapin
Melissa McCormick, Smithsonian Environmental Research Center
More than 50 percent of orchids native to North America are listed as threatened or endangered, and countless are lost to development and poaching every year. It is imperative to develop propagation protocols if we wish to preserve orchid biodiversity. Much research has been done describing the relationship between orchids and mycorrhizal fungi, which provides the sole nutrient supply for germination. We used this symbiotic relationship to support germination in the lab. We collected seeds from 8 species of native terrestrial orchids, as well as fungi isolated and cultured from adult orchid roots. After successfully culturing the fungi, we inoculated orchid seeds with the best match. Two agar-based media were used for symbiotic germination, either with ground Liriodendron tulipifera wood or ground Sphagnum moss, to replicate the nutrient sources where many of these orchids are found. Symbiotic germination was compared to asymbiotic germination on a nutrient-rich media. In early germination, upland orchids germinated faster on wood-amended media, while wetland orchids germinated faster on sphagnum-amended media. Some orchids germinated asymbiotically, while others required fungi. Some fungi were better at supporting germination than others. The conditions that support germination of native orchids are species-specific and understanding them is necessary for orchid conservation.
This work was funded by the North American Orchid Conservation Center.
---
Biochemical Evidence Of A Novel Structural Element Characteristic To The Dimer Conformation Of The HIV-1 Genome
Issac Chaudry
Michael Summers, Chemistry and Biochemistry
The human immunodeficiency virus (HIV) affects over thirty million people worldwide and is the causative agent for the acquired immunodeficiency syndrome (AIDS). The viral RNA genome of HIV folds to a monomer or dimer conformation contingent on the highly conserved 5′ leader, and each conformation fulfills a distinct niche in the HIV replication cycle. Monomeric RNA is traditional mRNA that is translated, and the dimeric RNA serves as the genomic material for the virus. Our previous Nuclear Magnetic Resonance (NMR) spectroscopy studies of the monomer and dimer conformations suggest a novel dimer-specific stacking interaction in the 5′ leader between the TAR and polyA hairpins. We aim to explore biochemical implications of the proposed stacking interaction between the TAR and polyA hairpins by employing a decapping-exonuclease mechanism that is native to humans. The catalytic subunit of the human decapping complex, hDcp2, was used to remove the 5′ guanosine cap, followed by an incubation with the XRN-1 5′ monophosphate-specific exonuclease. Through gel electrophoresis, we visualized the degradation of each construct. The monomer showed significantly more degradation than the dimer, further supporting the proposed stacking interaction. With this structural information, possible inhibitors could be developed as long-lasting therapies for the HIV-1 virus.
This research was funded, in part, by a grant to UMBC from the Howard Hughes Medical Institute through the Pre-college and Undergraduate Science Education Program.
---
The Effect Of Personally Meaningful Music On Mood And Behavior Of Those With Dementia
Snigdha Chigurupati
Bernard Rabin, Psychology; Nigel Greig, National Institute of Aging
Music listening (ML) is a non-pharmacological therapy seeing growing success for persons with dementia as well as caregivers. ML is used to engage individuals with dementia by allowing them to listen to prerecorded music that is highly personalized to his or her preferred genre. The goal is to incite the reminiscence effect – the ability of older adults to better recall specific autobiographical information linked to strong emotions when listening to music experienced during their late teens and early twenties.
Providing individually meaningful activities such as the one described above is an important element of person-centered care for it allows those with dementia to "maintain the self, fulfill psychological needs, and enhance psychosocial wellbeing". Unfortunately, current management practices that function through the medical model of care are making it difficult for aging facilities to implement such individualized care regimes for aging adults since they tend to prioritize efficient, but "impersonal and fragmented" care practices.
In light of this deficiency, I intend to discuss how personally-meaningful music, as an example of an individualized intervention, can help those with dementia become stakeholders in their care, leading to more holistic practices.
---
Characterization Of The Thermodynamic Processes Of Nucleocapsid Binding To Viral RNA
Kennedy Chioma, Canessa Swanson1,1Chemistry and Biochemistry
Michael Summers, Chemistry and Biochemistry
Human immunodeficiency virus type-1 (HIV-1) is a retrovirus that's the causative agent of acquired immunodeficiency syndrome (AIDS), and currently infects 36.7 million people worldwide. This epidemic is characterized by ten different subtypes of strains, which have resulted from the high mutation rate of the viral genome. Contrary to this mutagenic nature, the 5'-Leader of the genome is the most highly conserved region and regulates different aspects of the retroviral replication cycle. During genomic recognition, the 5'-Leader undergoes a dimerization process exposing binding sites for the Gag-polyprotein RNA binding domain, Nucleocapsid (NC). Previous studies on the HIV-1 5'-Leader discovered a minimal region required for viral genome selective packaging into new virus particles called, the Core Encapsidation Signal (CES). The aim of this study is to elucidate the thermodynamic properties of the interaction between NC and CES, to better understand the mechanism of selective genome packaging within infected cells. Sequence analysis led to the hypothesis that the CES has 12 binding sites, but preliminary data have indicated that there are 14 binding sites. Ultimately, obtaining more information on the thermodynamic properties of the CES and of the mechanism for selective genome packaging could translate into more effective treatment options for HIV-1 patients.
This investigation was sponsored by NIH/NIGMS MARC U*STAR T3408663 National Research Service Award to UMBC.
---
Investigating Teamwork Quality Through Neural Networks And Text Analysis
Caroline Cocca, Charles Fox
Don Engel, Computer Science and Electrical Engineering; Simon Stacey, Honors College
The goal of the research project was to automate the analysis of teamwork quality in groups of students who have worked together in an online message format. The task of monitoring and giving feedback on teamwork has long been a crucial problem in the education community. To approach the problem, we decided to employ a neural network to solve the classification problem of sorting student messages into categories, including agreement/disagreement, explanation, and so on. The neural network achieved an overall accuracy rate of ~77% on the training data. However, the lack of labeled data created a challenge for the network's ability to generalize to new, unlabeled messages. The Empath text analysis tool was also implemented in order to supplement the network and further the analysis of teamwork quality in the messages. We found that automating the analysis of messages through these tools was not only possible but also provided insight into patterns of how online interaction contributed to group performance. §
This work was funded, in part, by the National Science Foundation (NSF) Research Experience for Undergraduates (REU) supplement.
---
"A Model Negro Village": How Environmental Racism Affects The Health Of African-Americans In Cherry Hill
Lydia Coley
Nicole King, American Studies
Cherry Hill is a neighborhood in Baltimore City that shows distinct disparities in life expectancy and maternal health because the residents have limited access to healthy and affordable food. The food environment, which is the political and social aspects that influence a communities accessibility and the availability of food, plays an influential role in the health of residents. By city officials and private businesses disinvesting in a geographically segregated neighborhood in the city, they left the residents without access to healthy food options, which is a form of environmental racism. Environmental racism is when Black neighborhoods are surrounded by toxic waste plants and pollutants; however, we must include access to healthy food as part of the way we understand environmental racism. By analyzing the quantitative health data on Cherry Hill and looking at the long history of inequality, it is clear that access to healthy food is a key component of environmental racism and social inequality that plague Black neighborhoods. Through ethnographic interviews with activists currently working on community-led initiative to address food justice, we see that residents desire healthy food and demand that the city and private business respect their rights to live a healthy life.
---
The Rheology And Dynamics Of Active Matter Suspensions
Autumn Cook
Daniel L. Blair, Institute of Soft Matter Synthesis and Metrology, Department of Physics, Georgetown University ; David A. Gagnon, Institute of Soft Matter Synthesis and Metrology, Department of Physics, Georgetown University ; Claudia Dessi, Institute of Soft Matter Synthesis and Metrology, Department of Physics, Georgetown University
Flocks of birds, schools of fish and colonies of bacteria are all examples of active matter systems. The presence of these active matter systems in a suspension changes the bulk rheological properties of the entire system. Previous studies suggest organisms with extensile swimming behavior (e.g. Escherichia coli) can decrease the measured viscosity of a fluid, while those with contractile swimming behavior (e.g. Chlamydomonas reinhardtii) can increase the measured viscosity of a fluid. We used an active matter system of microtubules and kinesin motor proteins powered by ATP as a model for a larger system so we could perform rheological experiments. By employing a combined rheometer and confocal microscope we were able to simultaneously produce macroscale rheological data and images of the dynamic microtubule system. Concurrently, we processed the images using velocimetry techniques to analyze the local dynamics of the microtubule system. We found increasing the shear rate applied on the system, yields a decrease in the apparent viscosity of the suspension.
This research was funded by the National Science Foundation through grant number DMR-1659532.
---
Discovering The Functional Structure Of The Islet Of Langerhans Through Machine Learning And Optimization
Ashley Copenhaver
Bradford Peercy, Mathematics and Statistics
The islet of Langerhans is made up of hundreds of beta cells whose synchronization is key to the proper functioning of the endocrine part of the pancreas. Experiments have shown the existence of a unique cell in the islet, called the hub cell, which has a large impact on synchronicity. If silenced, the hub cell is able to cause the desynchronization of the entire islet. We are using machine learning algorithms and optimization techniques to create a model to better understand the changing state of the network of cells due to the hub cell. The parameters gathered from the model will characterize the state of the network of cells throughout the process of desynchronization. We begin with a model that takes into consideration a very basic description of the beta cell and a small set of parameters which specify the physiological properties of the cells. However, the specific structure given by the correct set of parameters to reproduce the experimental results is unclear. With optimization, the model will give us insight into the physiological structure of the islet.
---
Characterizing The Immunogenicity Of Gold Nanoparticles (AuNP) As Drug Delivery Vehicles
Nicole Couturier, Arun Saha Ray, Lance Dockery
Gregory Szeto, Chemical, Biochemical, and Environmental Engineering; Marie-Christine Daniel, UMBC
Delivering a drug to its treatment site is a complex, often inefficient process. Current methods use non-specific approaches such as ingestion or injection to deliver treatments, inherently introducing uncertainties in delivery and distribution. However, recent studies show that nanoparticles offer an alternative approach, carrying drugs internally while being directed by site-specific molecules conjugated to the surface. Gold nanoparticles (AuNP) have previously been shown to facilitate transport without triggering a negative immune response. In this project, AuNP were synthesized and terminated with amine or carboxyl functional groups to give them different charge properties. They were then plated with murine splenocytes at high, medium, and low concentrations and supernatants were collected at early and late timepoints. Subsequently, a Luminex (ELISA) assay was used to quantify the immune response to AuNP's by measuring 32 cytokines, proteins that regulate the activities of individual cells under both normal and pathological conditions. The assay showed that the synthesized AuNP's are immunogenic and that they generate responses in a dose responsive manner, indicated by the relatively high intensity of pro-inflammatory cytokines that increase with increasing AuNP concentration. This suggests that AuNP's can be engineered to generate an immune response, demonstrating their efficacy as potential immunotherapy agents.
This work was funded, in part, through an Undergraduate Research Award from the UMBC Office of Undergraduate Academic Affairs.
---
Effects Of Cell Tension On YAP/TAZ-Mediated Volume Regulation
Eliana Crentsil, Nicolas Perez1,1Johns Hopkins University, Department of Chemical and Biomolecular Engineering
Sean Sun, Johns Hopkins University, Department of Chemical and Biomolecular Engineering, Department of Mechani; Denis Wirtz, Johns Hopkins University, Department of Chemical and Biomolecular Engineering
Cell volume regulation is critical to the maintenance of homeostasis in the body. Dysregulation of cell volume can disrupt organ function and potentially initiate tumorigenesis. Therefore, control of cell volume is vital to organ function. The YAP/TAZ protein is a mechanosensor that has been found to regulate cell volume; however, the mechanism by which it does so is unclear. Previous experiments indicated YAP/TAZ-mediated cell volume regulation is independent of cell geometry and mechanistic target of rapamycin (mTOR) activity. We hypothesize that volume regulation occurs via YAP/TAZ interactions with phosphorylated myosin Iight chain (pMLC), a proxy for cellular mechanical stress. A minimum threshold of tension may be necessary for cells to progress through the G1/S checkpoint. The effect of pMLC on cell cycle progression was tested by treating cells synchronized in G1 with Y27632, a pMLC inhibitor. The population of cells in each phase will be used to determine whether tension-inhibited cells advance through the G1/S checkpoint. Additionally, direct quantification of the duration of G1 in Y27632 treated cells is being completed via live cell imaging. Preliminary findings indicate Y27632 treated cells have a larger population of cells in G1, suggesting a compensation mechanism for the G1/S transition.
This investigation was sponsored by NIH/NIGMS MARC U*STAR T3408663 National Research Service Award to UMBC.
---
A Case Study of the Cultural Framing of Mental Illness in the U.S.
Maegan Crew
Bambi Chapin, Sociology and Anthropology
The Diagnostic and Statistical Manual of Mental Disorders (DSM) is a cultural tool created and used by mental health care practitioners in the U.S. in order to describe, analyze, and diagnose mental health disorders. In classrooms across the U.S., future mental health care practitioners are taught about mental health through the lens of the DSM. This study examines this process of teaching and learning and how the criteria of the DSM shapes what future mental health care practitioners learn about mental health and illness, what it is, how to diagnose it, and how to treat it. This study was conducted in undergraduate classrooms using ethnographic research methods, including participant observation and three different interviewing techniques. Its findings contribute to understanding how cultural practices shape what we think mental illness is and how it should be treated.
---
An Exploration Of The Social Aspects Of The Maryland Medical Cannabis Program
Amy Cruz
Amy Bhatt, Gender and Women's Studies
For my project, I take a feminist ethnographic approach to understanding how gender, race, age, socioeconomic class and ability impact medical cannabis use in MD. I look at the Maryland Medical Cannabis Program and how medical cannabis, which became legal in late 2017, has affected patients and created new communities. I look also at activism and stigmas against those who use cannabis as a medicine. Maryland Medical Cannabis users have been active on social media and in-person through regular events, and I explore how these spaces create new social links as well as exclusions. There has been little research on medical cannabis, so my work would offer insight to what the Medical Cannabis community looks like and what needs to be changed. I use a statewide survey to collect original data and analyze those findings in the context of scholarly literature on the social aspects of medical cannabis including policy, protections, access, and stigma. §
---
Testing the Efficacy of Antimalarial Delivered Nanoparticles for Lupus Treatment
James Raynard Dizon
Marilyn Allen, Gregory Szeto1, 1Chemical, Biochemical, and Environmental Engineering
Lupus is characterized by the immune system attacking healthy tissues and organs, such as the liver, kidneys, and the heart. Patients are commonly prescribed antimalarials to control the inflammation caused by this disease. Although antimalarials limit overactivity without completely disabling the immune system, a downside of these antimalarials like chloroquine (CQ) is they can take months before showing any significant improvement. We expect to increase the onset of active drug by encapsulating antimalarials in very small capsules called nanoparticles. Nanoparticles were assembled and loaded via thin film hydration. To model the overactive immune system in lupus patients, human peripheral blood mononuclear cells (hPBMCs) were stimulated with CpG-A to induce a pro-inflammatory response. Stimulated hPBMCs were then cultured with CQ-loaded particles to investigate the effect of antimalarials in suppressing immune response. Immunosuppression was quantified by measuring concentrations of pro-inflammatory protein, IFN-alpha, using enzyme-linked immunosorbent assay. CQ-loaded nanoparticles presented effective reduction of IFN-alpha concentration relative to soluble CQ, thus, showing enhanced immune suppression through nanoparticle loading.§
This investigation was sponsored by NIH/NIGMS MARC U*STAR T3408663 National Research Service Award to UMBC.
---
3D Reconstruction Of Stomatopod Brain
Brittany Driscoll, Alice Chou1,1Biology Department, UMBC
Thomas Cronin, Biological Sciences
Stomatopods, also known as mantis shrimps, are marine crustaceans that have very interesting visual and motor behavior. Their eyes are extremely complex, and can be capable of color vision, polarization vision, circular polarization vision. Their eyes also have the ability to move independently of each other. In addition, stomatopods are well known for their motor abilities, most notably their extremely fast and accurate punch, as well as their complex navigational behavior. A place where sensory and motor behaviors meet is in a region of the brain called the central complex, which is highly conserved in arthropods. However, there is a new region that has been found in the central complex that is unique to the stomatopods within Crustacea. Here, we use 3D reconstruction of the stomatopod brain to visualize this new region in the stomatopod brain. This technique is important because it can give us a more accurate idea of where different areas in the brain are located relative to each other. 3D reconstruction can also show us if there are interactions that we may have missed when looking at 2-dimensional images, and will give us the opportunity to look more deeply at our region of interest.
---
Landmark Recognition And Navigational Behavior In Mantis Shrimp
Holland Driscoll, Olivia Pettyjohn-Robin, Laylo Abdurahmonova, Ahmad Shah
Thomas Cronin, Biological Sciences
Mantis shrimp are marine stomatopod crustaceans that possess unique and complex visual systems that allow them to discriminate colors, UV light, and linearly and circularly polarized light. A highly-developed visual system is important for navigation under the sea. Previous work in the Cronin lab has shown that mantis shrimp use landmarks to navigate back to their burrows after foraging. In our research, we investigate the modalities and visual cues that mantis shrimp rely on for landmark identification and hypothesize that one visual modality (shape or color) is more salient to stomatopods when identifying a landmark. In our experiments, mantis shrimp are trained to recognize and associate with a landmark of a distinct shape and color. After training, stomatopods are tested to determine if they can identify the landmark based off its color and shape in isolation, as well as determine if they prefer using one modality over the other during navigation. Preliminary results suggest that the shape of landmarks is preferential to stomatopods when navigating, but much more testing will need to be conducted to confirm this observed pattern.
---
Stochastic Models Of Cell Polarization In The C. Elegans Zygote
Christopher Dunstan
Hye-Won Kang, Mathematics and Statistics
The spatial distributions of genes, mRNAs, and proteins in many biological systems can be modeled using partial differential equations. For example, cell polarization or changes to the shape of a cell can be modeled using partial differential equations. Additionally, stochastic models can provide insight into biological processes that deterministic models can not. Stochastic models can show fluctuations in a system due to outside stimuli. The previous work modeled a spatial distribution of PAR proteins as a set of multistable reaction-diffusion systems using partial differential equations and found that advective transport is a key factor in polarization. In this work, we model cell polarization using a stochastic model and investigate how fluctuations affect the spatial distribution of the PAR protein. We also investigate the effect from different initial cell sizes.
This investigation was sponsored by NIH/NIGMS MARC U*STAR T3408663 National Research Service Award to UMBC.
---
"The World Will Little Note Nor Long Remember" : The Gettysburg Address In American Politics.
Ava Eder
Anne Rubin, History
Despite its brevity, the Gettysburg Address is one of the most famous speeches in American History, because in it President Abraham Lincoln defined the meaning of the American Civil War. Generations of students memorized the speech, politicians have drawn on its rhetoric, it is additionally used as in ads and pop culture. My research explores its use in political rhetoric and government documents. A speech that does not have legal standing is referenced over and over in the American government. Every president since President McKinley has referenced the Gettysburg Address during their time in office. It is interesting to see the presidential interpretations as well as presentations over the years and the application of a well admired former president's speech. Most strikingly, it is referenced in the court case Gray v. Sanders presided by Justice William O. Douglas in 1963 and by a circuit court in Newdow v. Rio Linda Union School Dist. in 2010.
---
The Characterization And Host Optimization For Phage Isolation On Arthrobacter Globiformis
Ariel Egbunine
Viknesh Sivanathan, Howard Hughes Medical Institute
Bacteriophages are viruses that infect bacteria. They are incredibly abundant in the environment and are also strikingly diverse. Indeed, when the genomes of bacteriophages are sequenced, over half of the predicted genes encode for gene products that are novel to science. As a means towards understanding this diversity, there have been significant efforts by the scientific community to isolate and characterize novel bacteriophages from the environment, using select bacteria as hosts. The goal of my research project is to contribute towards the understanding of phage abundance and diversity by isolating and characterizing bacteriophages that infect the bacterium Arthrobacter globiformis.
To do so, I first identified suitable parameters for the propagation and storage of the bacterium, including antibiotic resistance. Once these parameters were defined, I then used a series of general protocols to isolate and characterize bacteriophages from the environment that infect this bacterial host. I uncovered 25 bacteriophages from 30 environmental samples, suggesting that phages for this bacterium are abundant in the environment. I am currently characterizing these bacteriophages to determine their diversity and will utilize electron microscopy and DNA restriction digests as preliminary characterization tools, followed by genome sequencing and annotation for a select subset of these phages.
This research was funded by the Howard Hughes Medical Institute through the SEA-PHAGES Laboratory.
---
Lloyd Ekpe
Chelsea Pace, Theatre
Emotionally powerful ideas with connections to personal experience are ripe for creative exploration, but creating actual creative content from them can be challenging. In my research, I used movement composition techniques to develop a short, solo work, Unrequited. As a starting point for my research, I worked with Adele's "All I Ask" and her artistic expression of unrequited feelings. I wanted to use a personal experience in the creation of this piece to work through my feelings and thoughts about my previous situation and to have closure. I pulled further inspiration for content generation from other musical artists and images. I used free-writing as a way to explore my ideas and then developed physical improvisations based off of those free-writes. I engaged all five senses, including the taste, smell, and burn of ginger, in the development of this work. I want this piece to encourage my peers to use creative avenues as a means to work through their issues.
---
Establishing The Contributions Of Arab Medical Theorists: A Comparison Of Galen And Ibn-Sina
Maryam Elhabashy
Molly Jones-Lewis, Ancient Studies
While it is widely understood that medieval Arabic medicine relied on the Greek tradition, there is still work to be done in defining how Arab medical theorists advanced older Greek theories. This project explored how Abu Ali al-Husayn ibn-Sina (980 AD—1037 AD), also known as Avicenna, expounded upon Aelius Galen's (130 AD—210 AD) foundational theory of the humors. Ibn-Sina was, first and foremost, a logician, applying syllogistic theory to arrive at more fully developed scientific conclusions. For example, where Galen stated that phlegm depended on internal moisture and that saltiness was a characteristic of putrefied phlegm, ibn-Sina elaborated that saltiness resulted from the putrefying process brought on by an imbalance in the body's internal moisture. This counters the idea that Arabs did not make valuable contributions to medical theory, as one early 20th century author wrote in an introduction to his translation of Galen's work, "…the Arabians made practically no independent additions to medicine. They were essentially systemizers and commentators." By comparing and contrasting Galen's On the Natural Faculties and ibn-Sina's The Canon (using the original Arabic text), this research identified examples to more fully establish the contributions of Arab theorists to medical progress.
---
Hip Hop Notation: Developing A Visual Representation Of An Aural Art
Dominic Ellis
Paula Maust, Music
Although hip hop is often viewed as a second class art form, rap music is incredibly complex and innovative. Traditional music studies generally exclude rap from music curricula, and there is currently not a notational system to bring this aural art form onto paper to be studied. This disparity is of course part of a larger problem of tribalism among differing cultural systems. For these reasons, I began analyzing what gives each rapper their specific sound, and I came to the conclusion that it is the specific pitch inflections that they place with their rhythm/flow that sets them apart from one another. Since we currently do not have a notational system to capture this major part of a rapper's identity, I have developed a system using medieval didactic neumes combined with traditional western rhythmic notation to highlight the pitch sonority or resulting melody and harmony of rap texts. This system has the capacity to improve the pedagogy of hip hop music, allow people to grasp the importance of hip hop as a genre, and potentially bridge the gap between African American and Western European musical traditions.
---
Effect Of Parkinson's Disease Pathophysiology On Downstream Targets Of Heat Shock Transcription Factor 1
Olumide Fagboyegun, Philipp Portz1, 1School of Medicine, Heidelberg University-Germany
Michael Lee, Departments of Neuroscience and Pharmacology, University of Minnesota-Twin Cities
Abnormal Alpha-synuclein (αS) aggregation and neurodegeneration are hallmark features of Parkinson's disease (PD), a common disorder. Heat shock transcription factor 1 (HSF1) is a protein responsible for regulating protein folding via heat shock proteins (Hsps) and is transcriptionally activated in response to cell stress and certain disease states. Reports suggest that HSF1 may be degraded in PD via phosphorylation by casein kinase 2 α' (CK2α') and we hypothesized impaired HSF1 function may contribute to PD pathophysiology. We sought to determine whether HSF1 phosphorylation and degradation are increased in PD due to upregulated CK2a'. To test this, brains from A53T mutant αS-expressing PD transgenic (Tg) and non-transgenic (nTg) mice were analyzed via immunoblots and immunohistochemistry. We found, compared to nTg and asymptomatic Tg mice, end-stage pre-formed fibril injected (PFF+) transgenic mice showed a reduction in CK2α' levels, a significant increase in Hsp25 levels, and no change in levels of HSF1 and Phosphorylated HSF1 in the brainstem/spinal cord regions. These results show that the αS-A53T mutation in our mouse model has no effect on the expression of phosphorylated HSF1 at serine 307 but causes significant upregulation of Hsp25 in astrocytes. Further research is needed to clarify Hsp25's potential as a therapeutic target.
This research was sponsored by NIH NINDS 2R25 NS083059-06.
---
So Now You Like The Confederacy: Western Maryland's Change in Civil War Support
Keller Falkenstein
Anne Rubin, History
In Western Maryland, the memory of the Civil War remains on peoples minds and the landscapes where the bloodiest day in American history happened, the Battle of Antietam. When Lee went North, traveling through Western Maryland, he hoped to gain the support of Western Marylanders, who he thought we Confederate supporters. He quickly learned however, the population of Western Maryland, a mostly German population, had no sympathy for the Confederacy or slavery. Currently, one needs to only spend a brief period in Western Maryland to see, the memory of the Confederacy and the war are drastically different then in the past. Lee is remembered and thought of quite highly in this part of Maryland. There is also great admiration for the Confederacy and the Lost Cause. The common themes range from everything form states rights and economic differences that were the causes of the war. Growing up in Western Maryland I have witnessed this first hand. My research will explore this change through the shift in the political affiliations of Western Marylanders, by drawing on newspapers and the Centennial.
---
Nitrogen Trichloride Detection In Indoor Pool Air Using Proton Transfer Reaction Mass Spectrometry (PTR-MS)
Anna Feerick
Thomas Jobson, Washington State University
The purpose of this study is to accurately identify the concentration of nitrogen trichloride (NCl3) in indoor swimming pool environments using Proton Transfer Reaction Mass Spectrometry (PTR-MS). NCl3, a chloramine compound that forms from the reaction of HOCl and NH3. It is a disinfection by-product that has been correlated to increased cases of asthma in swimmers. The amount of NCl3 produced is dependent on the number of swimmers, the amount of NH3 / urea released, the air change rate of the building, the amount of sunlight, and the concentration of HOCl in the water. In this work known concentrations of NH2Cl, NHCl2, and NCl3 were synthesized and stock solutions quantified by UV/VIS spectrometry. Stock solutions were then used to make test gas mixtures for determining the PTR-MS response factors for these compounds. Test gas mixtures were made by calculating gas phase concentrations from stock solution concentrations and the Henry's Law coefficient of the chloramines. Preliminary results have confirmed the PTR-MS's ability to measure NCl3. The continuous PTR-MS measurement method would thus be valuable for better determining exposures of NCl3 by swimmers and pool workers.
This work was funded, in part, through an Undergraduate Research Award from the UMBC Office of Undergraduate Academic Affairs.
---
Antibiotics, Hormones, and Sunscreens in the Choptank River
Anna Feerick
Lee Blaney, Chemical, Biochemical, and Environmental Engineering
The Choptank River watershed, which is located on the eastern shore of the Chesapeake Bay, receives almost 13 million gallons per day of treated wastewater from Denton, Easton, and Cambridge and drains high-density poultry operations in Maryland and Delaware. Discharge from municipal wastewater treatment plants and runoff from animal feeding operations constitute major sources of contaminants of emerging concern (CECs) to the environment. CECs, such as antibiotics, hormones, and UV-filters (i.e., the active ingredients in sunscreens), cause adverse ecological and human health effects. In this study, 11 hormones and 13 UV-filters were monitored in (i) water, oysters, and sediment at five Choptank River sites in 2017 and (ii) water at ten sites in 2018. Sucralose, the artificial sweetener, was measured as a wastewater biomarker. CECs were extracted from water using solid-phase extraction with hydrophilic-lipophilic cartridges, and CEC concentrations were measured by liquid chromatography with tandem mass spectrometry; similar methods were used for the sediment and oyster samples. In 2017, seven UV-filters were detected with average concentrations of 178, 26, and 19 ng/L for homosalate, oxybenzone, and 2-ethylhexl-4-methoxycinnamate. The spatiotemporal analysis reported here highlights (for the first time) the occurrence of CECs in the Choptank River and informs potential management strategies. §
This work was funded, in part, through an Undergraduate Research Award from the UMBC Office of Undergraduate Academic Affairs.
---
Characterizing The Mechanical Oscillatory Properties Of Nanostructures
David Fialkow
Matthew Pelton, Physics
Characterizing the nature of mechanical vibrations of fabricated nanostructures is of special interest because it provides the opportunity to study mechanics at scales in time and space that are faster and smaller than what is currently possible. At these scales, the nanostructures and the liquids they are suspended in exhibit new effects not ordinarily seen. Direct visual observation of these structures in dynamic situations is not possible, but there does exist a way to work backwards by studying their optical response. Specifically, gold nanostructures strongly scatter light at particular wavelengths due to oscillations of the electrons in the nanostructures. These collective electron movements, or plasmon resonances, are in turn coupled to the structure's states of mechanical vibration. I will be using the software suite COMSOL Multiphysics to model these mechanical vibrations and the effect they have on a nanostructure's optical response, with the end goal of then comparing our model to experimental optical response data currently being gathered by graduate students working with various nanostructure samples (cubes, rods, spheres, etc).This work was funded, in part, through an Undergraduate Research Award from the UMBC Office of Undergraduate Academic Affairs.
This work was funded, in part, through an Undergraduate Research Award from the UMBC Office of Undergraduate Academic Affairs.
---
Achieving Rhythmic Excellence Through A Community Of Encouragement
Stacey Fitzgerald
Nana Vaughn, Music
The ability to accurately perform complex rhythms at sight is an invaluable skill for music students in order to learn and grow as a superior musician. Enhancing students' rhythmic skills will allow students to perform more difficult music with increased ease and confidence. A successful rhythmic performance is graded on the basis of steadiness, precision, accuracy, and speed. The percussion students at a high school in Maryland have been given a baseline test of challenging rhythms in order to measure their rhythmic sight reading ability. The students began every consequent class with 10 minutes of rhythmic practice, during which they utilized peer coaching to elevate each other's performance and conquer the difficult practice rhythms set before them. Every few weeks, students were given a formative performance test from the packet of practice rhythms to ensure that they are progressing as needed to achieve the goal of improving their rhythmic performance by one point in each of the rubric categories of steadiness, precision, accuracy, and tempo.
---
Phosphoregulation Of The Histone Methyltransferase Set5
Dorian Frazier, Rashi Turnansky, James Moresco1, John Yates1, Assefa Akinwole,1Scripps Research Institute
Erin Green, Biological Sciences
The purpose of the project is to understand more about the mechanisms behind SET5 histone methyltransferase activity. Set5 histone methyltransferase, unique to saccharomyces cerevisiae (budding yeast), is an example of a chromatin modifying enzyme. Chromatin modifications are responsible for DNA expression, repression, or organization. Little information is known about the function of SET5, as compared to other lysine methyltransferases (KMTs). SET5 is also a member of the SET domain family. The substrate is known, as SET5 targets Histone 4, and the lysine residues of 5,8 and 12. The enzymes' human paralogs are part of the SMYD family, which contributes to various forms of cancer. Understanding more about the function of the enzyme in this model system, therefore, can be translated to more knowledge of SMYD in humans. Mass spectrometry data identified phosphorylation sites within SET5KMT for targeting. Phosphorylation of SET5 KMT would identify how the enzyme's function is regulated. To accomplish this goal, mutant forms of the enzyme were generated, and tested for success with methylation assays.
---
Impact Of Activity On The Relationship Between Youth Substance Use And Depression Symptoms/Suicidality
Jake Freas, Alicia Wiprovnick1,1Psychology
Carlo DiClemente, Psychology
Youth substance use has strong implications for mental health outcomes, such as increasing the likelihood of depression/suicidality (Wu et al., 2004). Many factors affect both substance use and depression/suicidality in youth independently, including physical activity, and extracurricular activity (Beyers et al., 2004; Posner et al., 2007). Yet, additional research is necessary to explore how these factors influence the relationship between substance use and depression/suicidality. This study will assess how physical activity (PA) and extracurricular activity (EA) impact the relationship between alcohol and illegal substance use in the past 30 days and depression symptomology/suicidality. Data will be sourced from the 2016 Maryland Youth Risk Behavior Survey, a state-wide survey on risk and health related behaviors in middle and high school students. We hypothesize that higher levels of alcohol use and illegal drug use will be associated with an increased likelihood of depression symptomology/suicidality with higher odds of depression symptomology/suicidality as PA decreases. We also hypothesize that higher levels of alcohol and drug use will be associated with increased likelihood of depression symptomology/suicidality for youth without EA involvement and a positive but weaker likelihood of depression symptomology/suicidality for youth with EA involvement. Data will be analyzed in SPSS using logistical regression models.
---
Biochemical And Structural Characterization Of Human Immunodeficiency Virus Type-1 Spliced RNA
Garrett Freeman, Samar Behdin, Xinmei Dong
Michael Summers, Chemistry and Biochemistry
The human immunodeficiency virus (HIV) is the causative agent for acquired immunodeficiency syndrome (AIDS) which affects over thirty million people worldwide. During infection, the viral unspliced genomic RNA (gRNA) is selectively packaged as a dimer from a large excess of spliced RNAs through interactions between the NC domain of the Gag protein and the 5´ leader of gRNA, despite the majority of the 5' leader, including the dimer initiation site, also existing in the spliced RNA. Thus, the molecular mechanism for spliced RNAs not being packaged is not clear yet. Here, native gel electrophoresis and isothermal titration calorimetry showed that spliced RNA is a monomer under physiological conditions and has a similar number of NC binding sites with gRNA, which emphasized the importance of RNA structure, rather than the amount of protein binding sites, for gRNA packaging. Therefore, the structure of spliced RNA was probed by nuclear magnetic resonance, which revealed that the spliced RNA is structurally similar to the encapsidation-incompetent monomeric conformation of the 5´ leader. This work lays the foundation for further structural study of HIV-1 spliced genome variants with the hope to create more effective treatments for the global epidemic that is HIV.
This research was funded, in part, by a grant to UMBC from the Howard Hughes Medical Institute through the Pre-college and Undergraduate Science Education Program.
---
Constructing Time to Onset of Urea Cycle and Analyzing Growth Trends
Marissa Gabel
DoHwan Park, Mathematics and Statistics
Urea Cycle Disorder (UCD) is a genetic disorder caused by a mutation that results in a deficiency of one of the six enzymes in the urea cycle that help to remove ammonia from the bloodstream. UCD often results in hyperammonemia, and can cause brain damage, coma, or even death. UCD affects both children and adults, and often goes undiagnosed because symptoms are not properly recognized. The aim of this research was to perform time to UCD onset and growth analysis on data from 850 patients that has been collected from an ongoing multi-center longitudinal study through UCD consortium, through use of the statistical package R. Research has also been conducted to track trends in height and weight for newborns that are diagnosed with UCD, as many are below national averages. There is currently no cure for UCD, although liver transplant has been shown to help to improve symptoms of the disorder in most cases. Additionally, analysis was conducted to examine the effect on growth before and after liver transplant. This research will provide additional information to those studying UCD. §
---
Investigating Chromatin Regulation By Set4 In Budding Yeast
Eric Joshua Garcia, Khoa Tran, Yogita Jethmalani
Erin Green, Biological Sciences; DoHwan Park, Department of Mathematics and Statistics, UMBC
The Set3 subfamily of SET domain-containing proteins are characterized by divergent sequences within their SET domains and, in most cases, the presence of a PHD finger. In Saccharomyces cerevisiae, Set3 is known to bind H3K4 methylation via its PHD finger and stabilize histone deacetylase activity at chromatin. Set4, a paralog to Set3 in yeast, was reported to be lowly-expressed under normal growth conditions with little known about its biological or potential biochemical activities. Recent data from the lab demonstrate that Set4 activity is critically-balanced to promote survival and indicated it promotes activation of oxidative stress genes. Set4 chromatin interaction was enhanced under stress and directly associated with promoters of up-regulated oxidative stress genes. Oxidative stress assays and qPCR assessed Set4's role in modulating stress response. We present new genome-wide analyses, such as RNAseq analysis, that define a role for Set4 in regulating stress-response programs, suggesting it functions with a set of stress-responsive transcription factors to promote proper gene activation in the presence of stress. We will continue to characterize Set4 as a novel calibrator of stress defense pathways, advancing our understanding of the role of the Set3-Set4 subfamily of SET-domain containing proteins in expression control in response to environmental challenges.
This investigation was sponsored by NIH/NIGMS MARC U*STAR T3408663 National Research Service Award to UMBC.
---
Protein Phosphatase 2A Facilitates Re-sensitization For Robust Melanopsin Phototransduction.
Meheret Gebreegziabher
Phyllis Robinson, Biological Sciences
Melanopsin is a light-sensitive G-protein coupled receptor (GPCR) found in a small population of ganglion cells within the mammalian retina, and it is known to regulate both image and non-image forming visual processes such as pupillary light response, circadian photoentrainment and contrast vision. Melanopsin's C-terminal phosphorylation is a protein modification that is essential for deactivation of its signal transduction cascade. We hypothesize that protein phosphatase 2A (PP2A) dephosphorylates melanopsin and is key in re-sensitization of melanopsin. To test this hypothesis, we co-expressed melanopsin and PP2A in HEK-293 cells and tested re-sensitization using an in vitro calcium imaging assay. Using this method, our data suggests that over expression of PP2A dramatically increases the amplitude of melanopsin's light-induced calcium signal when tested in vitro. Conversely, inhibition of PP2A using cantharidin reduces the melanopsin's light response. However, both treatments do not affect the rate of activation and deactivation of the calcium response. The findings described here may help explain how melanopsin-expressing cells in the retina are capable of sustained responses throughout the day.
This work was funded by NIH Grants R01EY027202-02.
---
The Impact Of Arts Integration On Learning Identity For 6th Grade Social Studies Students In Anne Arundel County (AACPS)

Alex Getachew
Vickie Williams, Education; Kimberly Moffitt, Language Literacy and Culture (Chair)
My research is concerned with determining whether or not arts integration affects the learning identity of students in the same sixth grade social studies unit in Anne Arundel County Public Schools (AACPS). Learning identity is measured using the Learning Identity Scale (LIS) (Trinh, 2016). I hypothesize that students exposed to arts integration will have significantly higher scores on the LIS, and that average LIS scores for students in arts integration programs will increase significantly from pre to post administration of the LIS.
Results show that overall LIS scores at both the intervention and control schools increase from pre to post-test but this increase is not significantly different between the treatment groups. Results suggest that arts integration might improve LIS scores but, because we were not able to administer the pre-test before students at the intervention schools had substantial exposure to arts integration, we cannot conclude that arts integration improves LIS scores (learner identity) over time.
This work was funded, in part, through an Undergraduate Research Award from the UMBC Office of Undergraduate Academic Affairs.
---
Determining The Structure Of The HIV-1 5' Leader Monomeric And Dimeric Confirmations
Frances Grace Ghinger
Michael Summers, Chemistry and Biochemistry
Human immunodeficiency virus (HIV) uses RNA as its source of genetic material. The conserved 5ʹ leader (5ʹL) of this RNA can exist as two different conformations in equilibrium, the monomer and the dimer, which ultimately determines the role of the RNA in later steps of the viral life cycle. The monomer is translated into viral proteins while the dimer is packaged into new virions. It was recently discovered that transcriptional start site (TSS) heterogeneity results in multiple viral RNA genome species within an infected cell. These RNA species only differ by the number of guanines at the 5ʹ end beginning with either one, two, or three guanines plus the native cap (Cap-1G, Cap-2G, and Cap-3G, respectively). It was found that this small change of one guanine affects the structure and function of the viral RNA with Cap-1G favoring the dimer while the Cap-2G/3G favors the monomer.
Using nuclear magnetic resonance (NMR) spectroscopy techniques for large RNAs including oligo control overlays and nucleotide-specific deuteration, multiple regions of the monomer and dimer secondary structure have been confirmed. This includes the existence of TSS, as well as its nature to disrupt the regions around it.
This investigation was sponsored by NIH/NIGMS MARC U*STAR T3408663 National Research Service Award to UMBC.
---
Structural Determination Of HIV-1 MAL Minimal Packaging Region
Darin Gilchrist, Canessa Swanson1, 1Chemistry and Biochemistry, UMBC
Michael Summers, Chemistry and Biochemistry
Human immunodeficiency virus (HIV) is a retrovirus and the causative agent of acquired immunodeficiency syndrome (AIDS), infecting 36.7 million people as of 2016. The RNA genome of HIV undergoes reverse transcription, a highly mutagenic process. Due to the accumulated mutations, it is challenging to treat HIV-positive patients. Studies revealed that the 5'-Leader of the genome is highly conserved and plays a role in genomic recognition. Previous research has identified the minimal region necessary for viral genome selective packaging, termed the Core Encapsidation Signal (CES). Recent work has solved the three-dimensional structure of CES for a widely utilized strain, NL4-3. My project focuses on the MAL strain to investigate the possibility of conserved structure and function between MAL_CES and NL4-3_CES. In order to determine structure, we use Nuclear Magnetic Resonance (NMR), which allows us to evaluate how biological molecules fold in three-dimensional space. Preliminary data revealed that regions of the MAL_CES fold similarly to that of the NL4-3_CES, potentially indicating the presence of structural conservation in those regions. Solving the structure for MAL_CES will provide further understanding of the mechanism necessary for selective packaging of the HIV-1 genome and potentially lead to the development of more effective therapeutics.
This investigation was sponsored by NIH/NIGMS MARC U*STAR T3408663 National Research Service Award to UMBC.
---
Distorted Perovskites For High Voltage Dielectric Capacitors
Puneet Gill
Narsingh Singh, Chemistry and Biochemistry; Paul Smith, UMBC
Since the report of CaCu3Ti4O12(CCTO) as a potential candidate for high dielectric capacitor material, a large number of researchers have performed extensive experiments on processing of CCTO and some othercompound.These materials belong tobody centered cubic structure with a slight tilt of (TiO6) octahedrons facing each other. Mechanisms have been proposed to explain the intrinsic high dielectric value in CCTO. However, our extensive experiments have shown that dielectric constant was dependent on the processing and starting components.Previous reports indicate that existence of twinning parallel to (100) (001) and (010) planes causes planar defects and causes changes in local electronic structure. This change can cause insulating barriers locally which contribute to the large dielectric values irrespective of processing.This behavior and defects caused by twinning have been attributed to the generation of large dielectric constant in CCTO.To examine these arguments some researchers replaced Ca with other elements and evaluated this concept. In this study, we present the synthesis and characterization of (GCTON)material. This provides both distortion due to atomic size difference and defects due to insertion of nitrogen.The morphology of the compound was determined to show that processing has a tremendous effect on the dielectric values.
---
Emily Godfrey
Doug Hamby, Director, Linehan Artist Scholars Program
"stoP ActiNg hysterICal" is a dance piece that challenges the societal view and stigmatization of panic attacks. "stoP ActiNg hysterICal" will be premiered at the Spring Dance Showcase in May 2019. Due to biases, preconceived notions, and lack of understanding, the topic of mental health awareness has been pushed aside and not taken seriously, especially in adolescents and young adults. Panic Disorder, defined in the DSM-5, is an anxiety disorder based on the occurrence of recurrent and unexpected panic attacks, an abrupt surge of intense fear. The dance is a deconstruction of the biological symptoms of panic attacks and analyzes the societal stigmatization that acts as a barrier to people seeking help. Created on four dancers, the choreographer was created in undefined movement sections, while holding onto the overall timeline structure of the piece. The movement is inspired by humanistic gestures, bodily contortions, and physically demanding locomotion that recollects the symptoms and internal emotions of a panic attack. The dancers are a manifestation of the physical symptoms of panic disorder and represent the parts of society discriminating against the illness and not providing the needed support because of preconceived misconceptions.
---
Will You Listen?: A Critical Analysis Of Gendered And Racialized Disembodied Voices In Contemporary Media Culture
Daniel Goldstein
Fan Yang, Media and Communication Studies
This presentation examines the ways in which disembodied voices function in contemporary media culture, with specific attention to what they can say and how they are heard. Whether these voices are organic or synthetic, or male or female, disembodied voices often reflect socially constructed gender norms. Yet with the more pervasive adoption of digital technologies and the changing understandings of identity as malleable rather than fixed, there are also more opportunities for challenging stereotypes and pre-defined roles. Following an overview of key scholarly research on the subject, I analyze relevant contemporary cultural artifacts, including critical analysis of virtual vocal assistants and contemporary media artifacts which examine the role of disembodied voices, to illustrate how these voices both comply with and complicate gender norms. I will also examine how this contestation intersects with sonic representations of racial/ethnic minorities in order to explore the possibilities of authentic self-representation through voice.
---
A Novel Approach To Curation And Enrichment of The ECO Biological Ontology
Stephen Goralski, Ashley Mitchell, Matthew Sekira
Ivan Erill, Biological Sciences
A relevant problem of the 21st century scientific community is that in a global society consisting of hundreds of thousands of scientists, the amount of research published each year far exceeds what an individual could ever hope to comprehend on their own. We can attempt to solve this problem through the use of ontologies, structured systems which categorize terms of a certain category and how they relate. Here, we present a novel approach to the usage and enrichment of the Evidence and Conclusions Ontology (ECO). The ECO ontology is comprised of over 2700 terms used to refer to instances of evidence presented in research articles. Through compiling cases of use of ECO in papers on bacterial genetics, we hope to both improve the ontology's functionality and compile a curated corpus which can be used as a training set for machine learning. In this process, we have developed a standardized technique for efficiently applying ECO in a systematic way at an undergraduate level.
---
Understanding The Stress Experience Of Emergency Health Workers
Yasmin Graham, Hannah McGowan
Andrea Kleinsmith, Information Systems; Helena Mentis, Information Systems, University of Maryland, Baltimore County; J. Lee Jenkins, Emergency Health Services, University of Maryland, Baltimore County; Gary Williams, Emergency Health Services, University of Maryland, Baltimore County
Stress is one of the leading causes of long-term health implications of emergency health service (EHS) workers, such as paramedics. While studies have shown that moderate stress can improve cognitive performance, severe stress can reduce fine motor performance and attention. Training programs that include stress awareness and recovery techniques have been shown to have long-term advantages by improving trainees' ability to handle the psychological impact of difficult work and avoid burnout. Physiological responses such as heart rate and electrodermal activity have been well-linked to stress. We posit that presenting this information back to the trainee can aid their stress awareness and understanding. At UMBC, students in the EHS paramedic program participate in emergency simulations that reflect the difficulty level and intensity of real-world emergency calls. As the first step in this multi-year project, we collected students' physiological responses, a questionnaire on emotion management and awareness and conducted a series of observations during simulations. The aim is to identify and characterize the stress experience of the paramedic trainees. The ultimate goal is to create a stress reflection system that would allow students to view and reflect on their stress in an effort to improve overall performance and awareness of stress.
NSF Grant IIS-1815854.
---
Civil Rights And The Civil War At 100: African Americans And The Civil War Centennial
Lindsey Green
Anne Rubin, History
Historians have generally focused on the Civil War Centennial as a program dominated by the aims of Southern Lost Cause worshippers who ignored African American service. This has understated the engagement of Civil Rights activists in the struggle for control of the Centennial. My research shows that African American men and women were publishing scathing reviews and true histories of the Civil War as a way to insist on their full emancipation. In fact, magazines like Ebony used the one-hundred-year celebration of the Emancipation Proclamation as a stepping stone to publishing articles on productive African American citizens as a protest for liberation. "No where in the world will man settle for less than freedom," expressed Samuel Z. Westerfield in Akron for the Emancipation Centennial of 1963. The body of this work will explore publications, speeches and commemorative efforts of African Americans during the Centennial Celebrations to highlight their significance in redefining the memory of the Civil War. I conclude that though White leadership intended to ignore Civil Rights demonstrations during the century celebration, they caught the attention of government, altering the depiction of African Americans service in the Civil War.
---
Guilty Or Not Guilty: The Lincoln Assassination At Historical Sites
Benjamin Grieco
Anne Rubin , History
Americans are still fascinated by Abraham Lincoln's assassination, as evidenced by the popularity of sites like Ford's Theater, or films like The Conspirator. While historians and the general public are agreed upon Booth's guilt there is still much debate about the role of conspirators like Dr. Samuel Mudd and Mary Surratt. My research explores the portryals at historical sites such as Ford's Theater, Dr. Samuel Mudd's house, and also in the Surratts' house. These popular portrayals show these historical sites try to minimize the role of some conspirators, showing that scholarly consensus does or does not reach the general public at historic sites and through popular films.
---
Improving Student Scores On Advanced Placement Tests
Meredith Grossman
Cheryl North, English
The production of evidence-based analytical responses is essential for 11th and 12th Grade students wishing to pass the Advanced Placement English test. Students placed in the ninth grade English Gifted and Talented classes are poised to take AP English. In order to pass the test for college credit, students must learn to organize their writing, summarize accordingly and pull evidence from the text to support their argument. The ninth-grade students in this study had difficulty with these tasks, as well as demonstrating critical thinking skills about specific literature. This study assessed student growth in three ninth grade Gifted and Talented classes after completing two different Advanced Placement writing prompts. The target goal for effectiveness was to have all students demonstrate growth toward mastery in constructing well-developed and evidence-based analytical responses as measured by the Advanced Placement rubrics and scoring tools. The students were given feedback on the initial assessment. Students were also given instruction on prompt analysis, integrating evidence cohesively, and synthesizing their analysis. Instruction in between assessments focused on developing critical thinking skills. Self-reflection on performance allowed students to understand the areas that were key for improvement.
---
Response Of Eastern Bluebirds (Sialia Sialis) To Playbacks Of Male And Female Vocalizations
Casey Haines
Kevin Omland, Biological Sciences
Until recently, function and presence of female bird song has been underrepresented in research. We know, based on research from our lab, that female song in Eastern Bluebirds functions in mate communication yet is statistically indistinguishable from male song. Our lab strives to fill in the gaps of our understanding of female song. We tested if male and female Eastern Bluebirds are able to distinguish between male and female vocalizations. We created a set of playback presentations to test bluebird song sex-discrimination in the field. We recorded response behaviors as well as distances of each focal individual from the playback speaker, nest box, and mate using pairs of Eastern Bluebirds from a field site in Howard County, MD. While studies on playback recordings of male Eastern Bluebirds have been conducted, this is the first time behavioral responses will be used to determine if Eastern Bluebirds can discern sex based on song alone. Studying the distinctiveness of female song will further our understanding of the evolution of complex communication by demonstrating the ability of female song to convey unique information.
This work was funded, in part, through an Undergraduate Research Award from the UMBC Office of Undergraduate Academic Affairs.
---
How Does Sense Of Community Between Genders Affect Minority Student Achievement?
Kai Hajos, Jessica Kweon
Mario Sto. Domingo, Psychology
This study examines how differences in levels of sense of community between genders affect student academic performance, measured by yearly GPAs. The Meyerhoff Scholars Program is a STEM intervention program offered at the University of Maryland, Baltimore County (UMBC) to promote scientific careers for underrepresented, minority students. Previous research from other universities has shown that there is a correlation between the cultural environment that surrounds each student and the nature of his or her graduation rate (Museus, Yi, & Saelua, 2018). This study examines three cohorts, with entry years of 2012 to 2014 and uses two statistical techniques to test the relationships between the variables of interest: 1) Each academic year's GPA calculated for four years for each cohort and the relationship between Meyerhoff scholars' sense of community (e.g., belonging) and the GPA was analyzed using correlation. The r levels for men and women were then compared. 2) We then used Factorial Analysis of Variance (ANOVA) to test the interaction effect of sense of community and gender on GPA. We expect that our analysis will indicate possible areas of improvement for minority-student-focused programs and will reinforce the potential of the Meyerhoff Scholars Program at UMBC.
---
Creating A Quadruped Robot With Walking And Wheeled Capabilities
Jaylan Hall, Donovan Floyd, Courtney Bohn, Matthew Schweiss
Fow-Sen Choa, Computer Science and Electrical Engineering
Quadruped Robots have sparked interest in those in the field of robotics because of the prospect of wide-ranging applications in manufacturing, emergency response, personal assistance, and defense. The purpose of this project is to create a bio-inspired quadruped robot with legged and wheeled functionality to allow the robot to navigate in a variety of terrains and environments. To achieve this, we have custom-designed 3D printed parts to create a robot with structure and modularity. We also used inverse kinematic equations to dynamically control foot positioning in 3D space.
Instead of using a conventional foot, wheels were chosen to allow for both rolling and walking, which enables the robot to traverse through a variety of terrains and environments. This functionality sets the groundwork for several future goals for the robot, and opens the door to an entirely new form of robotic behavior. One major goal is for the robot to have the ability to collect sensory information from the environment into a data store and then dynamically adapt its behavior and navigation autonomously. Our ultimate goal is to create a robot that draws from a diverse array of disciplines, and can be continuously built on and improved by future UMBC students.
This project was funded, in part, by the IEEE Region 2 Baltimore Section, in affiliation with the UMBC IEEE Student Branch.
---
A Literature Review Of The Communication Gap Between Caregivers Of Home Health Patients And The Underlying Impact
Lauryn Hankerson, Rabbia Choudary
Gunes Koru, Information Systems
A literature review was conducted to analyze the miscommunication between caregivers of home healthcare patients, which can be detrimental to their health status. These are patients receiving medical care at home from a skilled practitioner, under the direction of a physician. The studies utilized for this review were from CINAHL, SAGE Journal, and ScienceDirect databases. The literature provided that information gaps have led to hospital readmission rates, inaccurate medication lists, and liability problems for homecare agencies. Many underlying reasons between these issues were the inability for nurses to contact physicians, problems in having a designated provider, and lack of access to medical records. Patterns amongst the literature showed that enhancing discharge practices, such as hospital physicians giving report to a patient's primary physician, can improve transition from hospital to homecare. Pushing for policies allowing nurse practitioners/physician assistants order home-based care like certifying Medicare eligibility also alleviates the extra step of contacting physicians. Furthermore, having an integration of home health systems more specific to homecare needs (Alora, Alayacare software, etc.) can improve delivery of care.
---
Edward Hanson, Mark Horton, Dan Castellano, Zachary Jones
E. F. Charles LaBerge, Computer Science and Electrical Engineering
Conventional guitar pedals can be unwieldy when used in conjunction with other guitar-effect devices. By taking advantage of mental cues generated by the brain, these effects can be controlled without any physical motions, decreasing the overall complexity in intricate tasks. Our approach was to use an electroencephalogram (EEG) to measure brain activity and recognize when a user intends to trigger an electric guitar distortion pedal; however, attempting to read brain activity across a thick human skull in conjunction with physical movement generates immense amounts of noise that obscures useful signals. To filter the noise and distinguish the useful signals, we applied a machine learning model to the EEG readings. Specifically, a convolutional neural network was trained to recognize the brain signals associated with a user pushing a guitar pedal. Once trained, the neural network generated on and off states that controlled the guitar distortion circuit using only brain signals read by the EEG, thus removing the need for a physical guitar pedal during operation. The system operates with 75% accuracy and generates results in roughly two seconds.
---
Fabrication Of A Wearable Temperature Sensing System For CIPA Patients
Brian D. Hanson, Jr., Adam Der, Morgan Freeman, Saikat Banerjee
Gymama Slaughter, Director of Frank Reidy Research Center for Bioelectronics
Rare diseases such as Congenital Insensitivity to Pain with Anhidrosis (CIPA) inhibit individuals from living independently such that they require special accommodations to perform daily activities. Based on the complications associated with the CIPA, we designed and fabricated an assistive technology device to inform individuals of the extreme temperature variation in their surrounding environment. The temperature sensing system utilizes a resistance temperature detector (RTD) incorporated in a glove apparatus that is capable of monitoring temperature variation while handling hot objects. The RTD is developed via microfabrication techniques, wherein chromium/nickel (Cr/Ni) metallization layers were photo-patterned on a glass substrate to serve as the sensing element. An Anderson loop circuit (ALC) is fabricated with surface mount devices to supply a constant current source for the RTD. This enables consistent resistance output signals to be obtained from the RTD. The wireless component consists of the ESP8266 Arduino microcontroller for measuring real-time voltage data from the RTD, which is transmitted to a smartphone via a web server. The RTD system exhibits a linear dynamic response in the temperature range of 26 °C and 50 °C with a correlation coefficient of 0.996.
This work was funded, in part, by UMBC McNair Scholars Summer Research Institute
---
Tearing Down the Ivory Tower: Rebuilding an Academy that Values Democracy
Jordan Harper
George Derek Musgrove, History
Many students see higher education as simply a preparatory site for professional employment. Recent studies show, however, that a growing number are becoming increasingly interested in civic life (Eagen, 2015, Beck & Kitchener, 2018). Administrators and faculty alike should respond to this trend and rethink the classroom space and rework their pedagogical practices as current practices can be harmful to student development and their understanding of democracy in action. The purpose of this project is to understand if faculty are incorporating democratic practice into their teaching and if not, suggest ways that they can shift toward a culture of teaching and learning that places civic engagement, democracy, and public work at the center of their pedagogy. Centering these concepts will give students the skills and knowledge they need to make meaningful contributions to society whilst modeling democratic practices in the classroom. The foundation of this project and the forthcoming recommendations rely on political science, sociology/anthropology and education literature with emphasis on pedagogy, democracy and power dynamics. The end goal is to help faculty members contribute to the development of powerful, democratically engaged scholars and citizens. §
This work was funded, in part, through an Undergraduate Research Award from the UMBC Office of Undergraduate Academic Affairs.
---
Photodegradation Of Sulfonamide Antibiotics: Apparentreaction Kinetics And Identification Of Transformation Products
Lauren Harris
Lee Blaney, Chemical, Biochemical, and Environmental Engineering
Sulfonamides are synthetic antibiotics derived from a sulfanilamide base unit and used to treat bacterial infections, such as bronchitis. These compounds are frequently detected in wastewater effluent and surface water at concentrations up to 500 ng/L. The presence of electron-dense aromatic moieties in sulfonamides results in UV absorbance. Consequently, sulfonamides are expected to undergo transformation during UV-based wastewater treatment processes. In this study, the direct photochemistry of sulfamerazine and sulfamethazine in the UV-254 system was investigated using a merry-go-round Rayonet reactor. The effect of solution pH was examined for pH 2-11 by adding three mM phosphate buffer to experimental solutions. Acid-base speciation influenced the photochemical reactivity of sulfonamides. For example, the species-specific, fluence-based rate constants for sulfamerazine were 5.30×10-4 cm2 mJ-1 (neutral) and 1.27×10-3 cm2 mJ-1 (anion). Liquid chromatography with tandem mass spectrometry was employed to identify select phototransformation products, and the main reaction mechanisms stemmed from SO2 extrusion and demethylation. The configurational changes associated with the SO2 extrusion reaction are expected to remove the residual antimicrobial activity. Overall, these results suggest that sulfonamides are effectively transformed into benign products in UV-254 systems.
This investigation was sponsored by NIH/NIGMS MARC U*STAR T3408663 National Research Service Award to UMBC.
---
Ryan Hartig, Melody Chan, David Lane, Misha Furman
Marc Olano, Computer Science and Electrical Engineering
Our game Judgement of Osiris is inspired by the ancient illustration in the Book of the Dead dating back to 1600 BCE. Borrowing ideas from one of the oldest board game known to man, Senet, this game is about the journey to Afterlife. In our game, player will begin their journey to the Underworld in hopes to be deemed worthy by the God of the Underworld Osiris, and continue to earn their place towards the afterlife. This game serves as a display of the creative achievements of UMBC students, in the areas of programming, music, art, and design. Our game is a two-dimensional platformer where the player progresses toward Osiris. Aside from facing provocations from foes, players will be confronted by the many Gods of Egypt. In their attempt to prove to the many deities of their worth, many Gods will deem themselves trustworthy and helpful. On the other hand, some will learn the hard way; they will be facing challenges and betrayals from the Gods. Judgement of Osiris is made in Unity, and all assets are made by students in the spring 19 semester.
---
Who Are Hogan's Democrats And Why Are They Voting For Him?
Airiel Herrera
Ian Anson
Despite reputation as a strongly Democratic-leaning state, Maryland voters appeared to sport little trouble in reelecting Republican governor Larry Hogan in 2018's gubernatorial election. Hogan's support from the other side of the fence raises several questions regarding the trueness of characterizing the bipartisan divide as Republicans and Democrats disregarding each other, at least as an absolute. The purpose of this study is to better understand the mechanics at play behind the scenes that led Larry Hogan to go on and win the 2018 gubernatorial election in a largely Democratic state; based on the study's results we may decipher whether this is to be thought of as a one-off occurrence or if there exist patterns that could suggest that this may happen again in future elections. In determining these factors,a mixed-method approach was implemented. Drawing from the data supplied from UMBCs 2018 Baltimore County exit poll, the study will undergo a measure of descriptive statistic for each variable, a bivariate analysis of the correlation between the variables,and conduct multiple linear regression models to examine the significance and magnitude of these relationships.
---
The Beast's Burden: General Benjamin Butler And Historical Memory
Ryan Heslin
Anne Rubin, History
If General Benjamin Butler is remembered at all, it is for one action: his 1862 order to the Union force occupying New Orleans to treat any woman who disrespected Union soldiers as "a woman of the town plying her avocation." This infamous decision won him the epithet "Beast" and a lasting reputation as a Yankee defiler of Southern womanhood. Yet Butler's career, though not militarily distinguished, was far more complex and significant than the stereotype suggests. Appointed to command for political connections rather than merit, Butler fought in the war's earliest battles and refused to return escaped slaves who reached Union lines to their Confederate masters—a crucial step on the road to emancipation. Following his controversial stint in New Orleans, he left the army in disgrace in 1865 after a string of embarrassing defeats, but reinvented himself as a Radical Republican leader after the war and served several terms in Congress. How, then, did one incident so completely overshadow every other aspect of Butler's complicated life? Drawing on contemporary newspaper coverage, Butler's memoirs, and secondary sources, this research argues that Butler's true legacy was his unheralded contribution to the struggle for black freedom.
---
Annotating And Predicting Contextual Sentiment In Text
Phillip Hilliard
Frank Ferraro, Computer Science and Electrical Engineering
A flood of textual data is created every day, and this presents the challenge of organizing all of that information in a way that is meaningful to the people who need to use this information. This study takes a context-based look at analyzing how humans perceive the tone of words in different scenarios and formatting those responses in a way that can be used for various machine learning purposes. The result is a corpus of passages that have been annotated for sentiment regarding various named entities within those passages, as well as how annotators' perceptions of that sentiment changed when given more or less context surrounding particular entities. These contexts include having more text to read, as well as prompting different questions such as the meaning of certain actions taken by an entity and the opinions others have of that entity. These provide a multifaceted way of examining how entities and their actions are perceived and are intended to be perceived.
This work was funded, in part, through an Undergraduate Research Award from the UMBC Office of Undergraduate Academic Affairs.
---
Asynchronous Optical Sampling For Terahertz Time-Domain Spectroscopy
Blake Hipsley, Ellen Gulian
Michael Hayden, Physics
Terahertz time-domain spectroscopy (TDS) is a coherent spectroscopic technique that allows for the complete characterization of the complex dielectric function of most materials. However, conventional TDS requires the use of a mechanical delay stage to control the arrival times of two optical pulses that are derived from a single laser. Here, we present our design for an Asynchronous Optical Sampling (ASOPS) method for TDS that requires no moving parts and can take data over 100 times faster than conventional setups that rely on mechanical stages. We implement ASOPS in our current fiber laser THz spectroscopy system by synchronizing the arrival of two optical pulses from separate lasers that have been locked in phase by external electronics. The results of this system development along with suggestions for future work will be presented.
This work was funded, in part, by Army Research Office.
---
Autoencoder Implementation For Embedded Reinforcement Learning
Mark Horton, Bharat Prakash
Tinoosh Mohsenin, Computer Science and Electrical Engineering
In the field of reinforcement learning, it is oftenvitally important to generate simple representations of complex environments.Reinforcement learning refers to a class of machine learning algorithms in which an artificially intelligent agent learns to interact with an environment to maximize a reward.This is a common approach to autonomous driving, flight, robotics, and complex games such as chess.However, it has been notoriously difficult to apply data-hungry reinforcement learning algorithms to tasks such as autonomous driving because it is very costly to take actions in the real world and test their results.Our research has focused on using a class of deep neural networks called autoencoders, which learn to extract a compressed, intuitive representation of high-dimensional inputs.Using thiscompressed representation, we have been able to perform reinforcement learning on pixelated images while taking far fewer actions in the environment.Additionally, we have tested the power consumption and speed of these models on embedded processors to prove they can viably be used for real-time decision making on devices such as drones and self-driving cars.Finally, we have experimented with variations of the autoencoder in order to produce better compressed representations for reinforcement learning.
This work was funded, in part, through an Undergraduate Research Award from the UMBC Office of Undergraduate Academic Affairs.
---
Phototransformation Of Macrolide Antibiotics In UV-254 Systems And Characterization Of Residual Antimicrobial Activity
Temitope Ibitoye, Bridget Anger, Ethan Hain1, Mamatha Hopanna1, 1Chemical, Biochemical, Environmental Engineering (UMBC)
Lee Blaney, Chemical, Biochemical, and Environmental Engineering
Macrolide antibiotics are primarily used to treat infections caused by gram-positive bacteria. These compounds are frequently detected in surface water, suggesting incomplete removal during wastewater treatment and persistence in the environment. However, macrolides can undergo partial transformation during UV-based water/wastewater treatment processes. We hypothesized that the corresponding phototransformation products retained antimicrobial activity. The apparent fluence-based, pseudo-first-order rate constants and quantum yields were determined for five macrolides, namely azithromycin, clarithromycin, erythromycin, roxithromycin, and tylosin, in the UV-254 and UV-H2O2 systems. Solution pH influenced the photoreaction kinetics for these antibiotics due to acid dissociation at the desosamine group. For instance, direct photolysis of clarithromycin at 254 nm exhibited apparent rate constants of 2.98×10-5 cm2/mJ and 1.85×10-4cm2/mJ at pH 4.1 and 10.7, respectively. The antimicrobial activity of macrolides was characterized using growth inhibition assays with Mycoplasma microti. Clarithromycin and tylosin inhibited 50% of the M. microti growth (IC50) at 45 µg/L and 22 µg/L, respectively. The IC50 values of the irradiated and untreated antibiotic samples were compared to elucidate potential contributions of phototransformation products. Ultimately, this work highlights the recalcitrance of macrolide antibiotics and their associated antimicrobial activity in UV-based wastewater treatment systems and emphasizes the need for advanced treatment processes.
This investigation was sponsored by NIH/NIGMS MARC U*STAR T3408663 National Research Service Award to UMBC.
---
Telling A Better Story: The Effects Of Specific Instruction
Chioma Ihegbe, Laura DeWyngaert
Linda Baker, Psychology
Processing information depends in part on the instructions given beforecarrying out a task. This has been shown in research involving story production based on a picture (Wright & Capilouto, 2009), as well as comprehension monitoring (Baker, 1985). The objective of this study is to determine whether manipulating instructions on how to tell a story would affect the quality of narrative told. It was hypothesized that adults would provide a more engaging narrative if given the instruction to pretend they were telling the story to a child than if given nonspecific instructions. This study is part of a larger project that compares narrative production skills of young children and adults. The sample includes 47 college students, half of whom were asked to go through a wordless picture book and construct a story in any manner they saw fit, while the other half were asked to tell the story as if to a young child. The ongoing analysis focuses on how much effort was put into telling an engaging story based on the use of classic narrative elements, tone of voice, and length. This study attempts to highlight how specificity in instructions can lead to better results in task performance.
---
UMBC Atmospheric Lidar Group DATA: Distributed Systems & Cyber-Security Of Remote Sensing Profiling Network Testbed
Ben Ireland
Ruben Delgado, Joint Center for Earth Systems Technology
The UMBC Atmospheric Lidar Group Division of Atmospheric Technologies and Analytics (DATA) is a research area integrating various applications of computer science in the field of atmospheric science and meteorology. A real time remote sensing profiling network (lidar, ceilometer, radar wind profiling) for air quality applications is currently being established along the state of Maryland. Research activities within this network result from a joint venture (UMBC, the Maryland Department of the Environment and the U.S. Environmental Agency Photochemical Assessment Monitoring Station (PAMS) program) spawned by the National Academy of Sciences recommendation of " a network of networks" for lower tropospheric profiling. Current efforts in cyber security, web servers, data science and software engineering to mitigate any chance of vulnerabilities, which could potentially allow intrusions into the network, will be discussed.
This research was funded in part by the Environmental Protection Agency (SCIENCE SYSTEMS AND APPLICATIONS, INC SUBCONTRACT # 21606-18-057) and the NOAA Cooperative Science Center ESSRST: Grant # NA16SEC481008.
---
Examining The High-Energy Radiative Processes Occurring In Radio-Loud AGN Jets With Fermi-LAT Observations
Adurshsiva Iyer
Eileen Meyer, Physics, Peter Breiding, Physics and Astronomy, West Virginia University
Nearly all galaxies in the universe contain a super-massive black hole at their centers, with some fraction of them hosting an Active Galactic Nucleus (AGN). In some cases, these systems produce relativistic jets of ionized plasma, but the nature of the X-Ray emission of these jets is still a matter of ongoing debate. A popular explanation for the X-Ray emission has been Inverse Compton scattering of the Cosmic Microwave Background (IC/CMB), where a population of relativistic electrons upscatter ambient photons of the CMB. This model inevitably requires the jet to emit high levels of gamma-ray emission, which we looked for using the Fermi Gamma-Ray Space Telescope operated by NASA. We tested the IC/CMB model by calculating upper limits for sources detected by Fermi under the current four year catalog (3FGL). The behaviors of the upper limits were modeled through light curves to see how the brightness of the jet varied over time, in terms of total flux and a combined bin analysis across each of Fermi's energy bands. We will explain this method in detail, which may be applicable to other cases where one wants to put limits on faint, steady emission next to a competing brighter, but variable source.
This work was funded, in part, through an Undergraduate Research Award from the UMBC Office of Undergraduate Academic Affairs.
---
Improv's Effect On Second Language Acquistion
Hannah Jackson
Tania Lizarazo, Modern Languages, Linguistics, and Intercultural Communication
The speaking aspect of language acquisition can often be the hardest part because of the anxiety that comes with having to use it verbally. Confidence is hard to build and the fear of making a mistake is prevalent to those studying a new language. Improvisation is an art form that celebrates mistakes and what one can learn from them. Previous literature suggests that improvisation can help people become more comfortable in their non-native language. Based on the advantages of improv as an art form, the hypothesis is that improv will have a significant improvement on the participants' confidence in their target language. Through a low-stress environment, students will find it easier to speak in their non-native language without fear of failure. A group of English language learning students will do four improv workshops in order to improve their language skills and confidence in speaking English. The study aims for the students to be more likely to initiate conversations in English than before the workshops. This knowledge could help teachers and students of foreign languages to transition students to speaking about unfamiliar topics.
This work was funded, in part, through an Undergraduate Research Award from the UMBC Office of Undergraduate Academic Affairs.
---
Remodeling Algal Carbon Concentrating Mechanism (CCM): Overexpressing Chlamydomonas CAH8 And NAR 1.2 To Promote Growth
Lian Jackson, Binika Chunara1, 1BCCC/UMB
Stephen Miller, Biological Sciences
Chlamydomonas reinhardtii (Chlamydomonas) is a unicellular green alga that is used as a model for investigating several biological processes, including lipid production. Lipids produced by algae can be converted into biofuels that can replace fossil fuels. Increasing the rate of growth should also increase lipid production. We are attempting to increase growth rate by improving carbon fixation by overexpressing carbon concentrating mechanism (CCM) components CAH8 and NAR1.2. These proteins help deliver CO2 into the pyrenoid of the chloroplast for fixation into carbohydrates. We are using molecular cloning methods to couple the coding sequences for these genes to sequence for a bleomycin resistance protein via viral 2a peptide sequence. . The completed constructs will be transformed into Chlamydomonas and transformants will be tested for transgenic protein production, growth rate, and lipid accumulation.. If this strategy is successful, it will be applied to improve growth of an industrial production alga such as Chlorella vulgaris.
This work was funded, in part, by NIH/REM.
---
The Effect Of APPL On The Brain Of Drosophila Melanogaster
Chetana Jadhav, Noah Reger1, 1Biological Sciences, UMBC
Fernando Vonhoff, Biological Sciences, Jeff Leips, Biological Sciences, UMBC
This project aimed to find the morphological differences between fruit flies that were mutant for the appl gene at old age and young age. Alzheimer's Disease is a very prevalent disease which affects approximately 5.7 million Americans and this number is projected to shoot up to 14 million While the Alzheimer's pathogenic pathway has been associated with the abnormal processing of β-amyloid precursor protein (APP), the normal function of APP remains poorly understood. The Drosophila melanogaster APP ortholog, the APP-like (APPL), has conserved structural and functional properties as compared to mammalian APP. We examined brains of Drosophila melanogaster to compare the amount of protein aggregation between two days old and 30 days old flies in three different fly lines. We used immunofluorescence to label protein aggregates in different brain regions using a confocal microscope. We also tested the behavioral differences using a memory assay and correlated the behavior of flies with their morphological differences. One of the ultimate goals of this project is to study interactions of APPL with genetic pathways and pharmaceutical components. For this, we will introduce different drugs that may decrease the amount of protein aggregation in the fly brain of aging flies.
This investigation was sponsored by NIH/NIGMS MARC U*STAR T3408663 National Research Service Award to UMBC.
---
The Environmental Risk Homeless Communities Face In Baltimore
Nathaniel Jones
Christine Hawn, Geography and Environmental Systems
Baltimore city has a very high population of impoverished people, many of whom are at risk to become homeless at one time or another. Baltimore has numerous locations where harmful contaminants may be found in the air which can pose a threat to people's health. My research mission was to understand the environmental burdens of homeless people in Baltimore city by using data sources to map the distribution of the homeless population in relation to harmful contaminants. Then I assessed their vulnerability to such contaminants in a quantifiable way, to suggest ways that homeless folks or the city could reduce risk of contamination. I used Environmental Protection Agency (EPA) and Toxic Resource Inventory (TRI) site data to acquire spatial data on air quality in Baltimore as well as the industrial waste presence in the area. I then compared this information with homelessness hotspot information acquired from surveys and Homeless Management Information System (HMIS) data to analyze the overlapping distributions of people and contaminants, and assess the levels of environmental risk homeless people can experience in Baltimore city. This research will be a valuable contribution towards efforts to improve the quality of life of homeless peoples.
---
A Qualitative Examination Of Black Women's Barriers To And Motivations For Safer Sex
Laiyana Kabir, Leah Franklin, Bahati Kuffar
Jasmine Abrams, Psychology
Despite the existence of evidence based interventions to reduce HIV risk, Black women remain disproportionately impacted by HIV/AIDS. Given that safer sex is effective an HIV risk reduction strategy, we conducted a qualitative study with Black women (N=56) to examine barriers and motivations to safer sex behaviors with the goal of generating information that can be used to improve existing and support the development of new prevention programs. Themes identified regarding barriers to safer sex included: 1) Challenges communicating and 2) Dislike for condoms. Themes identified in relation to motivations included: 1) Protection, 2) Comfort, 3) Pleasure, and 4) Self respect. Findings are discussed in relation to the existing literature and implications for future research and practice are proposed.
---
Determining The Conditions Optimal for T-cell Activation Using A Plate Bound Substrate
Rahul Kamdar, Michael Zhang
Gregory Szeto, Chemical, Biochemical, and Environmental Engineering
T cells comprise one of two lymphocytes that play an integral role in in the immune system by keeping an individual healthy. Within the T-cell population, the two common types of cells consist of CD4+ T cells and CD8+ T cells, with their functions encompassing immunological memory and cell mediated immunity respectively. An immune response is activated in T cells upon engagement of 2 signals: 1) the T-cell receptor (TCR) encountering a specific foreign stimulus such as an antigen, and 2) a secondary co-stimulatory signal confirming the binding event. These two signals activate T cells via a complex signaling cascade resulting in the upregulation of surface proteins such as CD25 and CD69. Proteins such as antibodies can also be used to stimulate the TCR by binding to the CD3 transmembrane protein as well as a costimulatory protein called CD28. This study investigates the expression of CD25 and CD69 expression on T cells in response to different anti-CD3 and anti-CD28 concentrations. Here, we explain how a higher anti-CD3 concentration generally increases the percentage of activated cells, and further aids our understanding of T-cell activation.
---
Nest Predation of the Bahama Oriole (Icterus Northropi) by the Black Rat (Rattus Rattus) on Andros
Matthew Kane
Kevin Omland, Biological Sciences
The Bahama Oriole (Icterus northropi) is a critically endangered songbird native to the island of Andros. The Black Rat (Rattus rattus) is a globally invasive nest predator whose ability to attack eggs and nestlings has contributed to the decline of several island bird species worldwide. In May 2018, we utilized peanut butter Waxtags, a nonlethal pest monitoring tool, to survey the rat population on Andros. In doing so, we sought to gauge the potential threat Black Rats pose to the remaining Bahama Oriole Population. Each peanut butter WaxTag contains a block of scented wax that rats bite, leaving behind distinct tooth marks. To determine the rat population density in developed areas versus Bahama Oriole habitat, we placed Waxtags in two pairs of study sites. Each pair included one developed site and one adjacent site in an undeveloped pine forest. After seven days of deployment, we detected no signs of rat activity. However, we did find several marks made by land crabs (Cardisoma guanhumi). In studies of island rat populations, peanut butter WaxTags were an effective method of detection. Thus, our lack of detection indicates that Black Rats are unlikely to be major predators of the Bahama Oriole. §
This work was funded, in part, through an Undergraduate Research Award from the UMBC Office of Undergraduate Academic Affairs.
---
Jeremy Keaton
Linda Dusman, Music
Pendulum is a piece of chamber music for an ensemble of six players that I wrote in the summer of 2018. It explores ideas inspired by the minimalism movement of contemporary composition including repetitive structures and perpetual motion. Throughout the course of the piece, the short opening motive is transformed and played by all the instruments in a state of constant development. The harmony remains relatively stable contrasting with the forward motion of the rhythms and the melodic line which is both smooth and angular. I experimented with varying textures to bring out unique qualities of the ensemble, like using the motor on the vibraphone. The overall driving force is the juxtaposition of repeating ideas with the feeling of being in a state of flux. The piece was read by the Balance Campaign ensemble in May 2018 and premiered at the Atlantic Music Festival in July 2018.
This work was funded, in part, through an Undergraduate Research Award from the UMBC Office of Undergraduate Academic Affairs.
---
Ceilometer Comparisons And What Their Data Says About Backscatter And PBL
Wambugu Kironji
Belay Demoz, Physics
Comparing backscatter data between two Lufft CHM 15k ceilometer lidar systems–specifically the lidars used at the University of Maryland–Baltimore County (UMBC) and at Howard University–Beltsville Campus (HUBV) can be done using the programming language Python's capabilities for graphing, numerical analysis and ability to read netCDF. The purpose of using python is to create easily interpretable visualizations of the readings from and differences between the backscatter. It is important to check for differences to see if it is necessary to have both of these lidar systems in the same network. Viewing the differences might also give more insight on some of the physical phenomenon occurring at these two locations–as one is in an urban environment (UMBC) and the other in a more rural environment that is forested and has higher amounts of plant life (HUBV). For the most part these two locations should have mostly similar readings due to their closeness in proximity (physical distance). It is important to figure out if this is the case and if differences are found what may be the cause of these variations in backscatter readings.
This material (or research) is based upon work supported by the National Oceanic and Atmospheric Administration, Educational Partnership Program, U.S. Department of Commerce, under Agreement No. #NA16SEC4810006.
---
Overview Of The Remote Sensing Profiling Network Testbed
Wambugu Kironji, Daniel Taylor
Belay Demoz, Physics
Through a joint project conducted by University of Maryland—Baltimore County (UMBC), Maryland Department of the Environment (MDE) and Environmental Protection Agency (EPA) a 'network of networks' is being built to combine data from many different atmospheric science and meteorological measuring equipment (lidar, radiosonde, wind profiler). The purpose of this distributed network of devices is to better profile the lower tropospheric regions of the atmosphere. These regions contain gases and aerosols that can lead to harmful effects on people and thus need to be monitored. The Atmospheric Lidar Group's DATA (division of atmospheric technologies and analytics) is working towards completing the setup of a system to house, process, distribute and make accessible the data from this network.
This material (or research) is based upon work supported by the National Oceanic and Atmospheric Administration, Educational Partnership Program, U.S. Department of Commerce, under Agreement No. #NA16SEC4810006, by the Environmental Protection Agency (SCIENCE SYSTEMS AND APPLICATIONS, INC SUBCONTRACT # 21606-18-057), and by the NOAA Cooperative Science Center ESSRST: Grant # NA16SEC481008.
---
Micromouse-X : UMBC Capstone Project
Thomas Kohler, Ahmed Ali Almehrzi, Debora Diaz Diestra, Zhou Qin
E.F. Charles LaBerge, Computer Science and Electrical Engineering
Micromouse-X is aCapstone project that required designing, building, and testing an autonomous robotic "mouse". The micromouse was required to learn, determine the shortest path, and traverse an unknown maze in the shortest possible time. The system consisted of a chassis with two direct drive DC motors and wheels. Each motor was equipped with a rotary encoder. Three IR proximity sensors were mounted in a forward, left, and right facing position. A microcontroller was used to read the rotary encoders to determine wheel movement and the IR sensors to detect wall position. The microcontroller also controlled motor speed and directionby applying a closed loop feedback system for error and overshoot control. The micromouse was designed with two user selectable modes; LEARN Mode and RUN Mode. In LEARN Mode, the micromouse slowly moved through the maze and stored wall location in memory. In RUN Mode, the micromouse used the stored wall locations to calculate the shortest path and then moved faster through the maze in the shortest possible time. Micromouse-X is adaptable to any size maze design and technologies used here could easily be implemented in a variety of autonomous self-driving vehicles to meet other design requirements and applications.
This work was funded by the UMBC Computer Engineering Department and designed in accordance with the IEEE Micromouse Competition rules.
---
Ninja: Japan's Soft Power And American Appropriation.
Crysshelda Kosasih
Meredith Oyen, Asian Studies
American society has used the term ninja without a second thought, but how have these shadowy figures become a tool to spread Japanese influence? The postwar occupation of Japan sparked interest in Japanese culture and made way for the "Cool Japan" movement that would develop in later decades. This project will discuss whether or not the general use of the term 'ninja' is or can be considered cultural appropriation as it is so far removed from its cultural background. The main method of determining cultural appropriation will be the contrast and comparison between Japan's and America's use of the ninja. This research project will use historical and cultural sources in English and Japanese, such as Japanamerica: How Japanese Pop Culture Has Invaded the U.S.by Roland Kelts, 「The Ninja – 忍者ってナンジャ!?」(English title: The Ninja – Who were they?) as well as field work in Japan to determine just how ninjas have crept into the global vocabulary and are now almost synonymous with the idea of deadly silent efficiency.
---
William Kraft
Corrie Francis Parks, Visual Arts
Illusion is a short animated self portrait and reflection on experiences I had during my first year of college. This is a project that I did not want to be just another assignment to be made for a grade. This is something that I made for myself and anyone else whose can relate. I just dove into the project headfirst without an ending in mind. The finale came naturally as I progressed through each scene. All work was done completely digitally frame by frame within a program called "Toon Boom Harmony". I'm peculiarly proud of the transformation scenes and all the colors that were used. However if I were to work on this film more I would add onto the beginning of the short. But when everything is said and done, I'm happy with the final product and I invite everyone to go into it with an open mind.
---
Effect Of Mentholated Solutions On Nicotine Consumption In Wild Type And TRPM5 Knockout Mice
Avantika Krishna, Olufolake Majekodunmi
Weihong Lin , Biological Sciences; Tatsuya Ogura, Biological Sciences, UMBC
Electronic cigarettes are battery-operated devices used to inhale flavored aerosols, commonly containing nicotine. (NIH, 2019) E-cigarettes have proven to be highly popular amongst the youth, used by nearly 1 out 5 high school students. (CDC, 2018) Flavors found within e-juices have been shown to be cytotoxic in cell models; however, their potential harmful effects are poorly understood. Menthol is one of the common flavors and is known as a cooling agent, inhibiting the sensation of irritation and promoting nicotine addiction. (Willis, et al., 2011) We investigated menthols masking ability and its effect on the consumption of nicotine-containing solutions. To test this, a two-bottle taste preference assay was used to determine preferred flavor depending on intake of fluid for four consecutive days. Two groups of mice were tested: wild-type (n=6) and transient receptor potential M5 (TRPM5) knockout (n=6) mice, known to lack TRPM5 in taste receptor cells making the mice insensitive to sweet, umami, and bitter tastes. We predicted that menthol would increase drinkage of nicotine-containing solutions by functioning as a masking agent. Overall, no preference for menthol-containing nicotine solutions was seen, yet there was no aversive behavior, indicating that menthol could potentially be used as a masking agent.
This work was supported by the NIH/NIDA grant DA046349 to Dr. Lin. This work was supported by the STEM BUILD at UMBC initiative through the National Institute of General Medical Sciences (NIH Grants 8TL4GM118989, 8UL1GM118988, and 8RL5GM118987).
---
Study Of Calcium-induced Calcium Release Components In Cardiomyocytes Modeled By Seven Partial Differential Equations
Gerson Kroiz, Carlos Barajas
Matthias Gobbert, Mathematics and Statistics
Cardiac arrhythmia affects millions of adults each year in the U.S. This irregularity in the heartbeat can be caused by dysregulation of calcium in cardiomyocytes, the cardiac muscle cell. Cardiomyocytes function through the interplay between electrical excitation and mechanical contraction through calcium signaling, an overall process known as calcium-induced calcium release (CICR). A system of seven coupled nonlinear time-dependent partial differential equations (PDEs) provides a mathematical model of this mechanism and is solved numerically in parallel computing to provide simulations. In this project, we show parameter studies of the crucial parameters that directly influence the functionality of the calcium store in the sarcoplasmic reticulum, the effect of electrical excitation, and mechanical contraction. Simulations within these studies display the effect of each of the extensions over the original model that consisted of three equations for calcium signaling only. Additional research in this field is a necessity for a better understanding of the fine line between cardiac regulation and dysregulation.
---
The Effects Of Cold-stress On The Immune System Of Drosophila Melanogaster
Jennifer Kuhlman
Jeff Leips, Biological Sciences
The purpose of our study is twofold. First, as the climate of our planet shifts, it will begin to affect worldwide insect populations in ways that we do not yet fully understand. This study will give us more information about how changing temperatures may affect wild populations of the common fruit fly, Drosophila melanogaster. Secondly, Drosophila melanogaster is a model for the study of genetics in human beings. By deepening our understanding of the immune responses in this organism, we will gain insight into the functioning of the human immune system. Drosophila is an ideal model for this experiment because the genes and signaling pathways involved in the innate immune response to infection are conserved between flies and humans. In this study we will subject Drosophila to cold and then infect them with the bacteria Enterococcus faecalis to test how cold-stress affects the ability of Drosophila to recover from infection. We predict that cold-stress will make flies less resilient and therefore less able to survive infection. We also suspect that there may be some difference in survival between gender and age range of flies and will test these theories as time permits.
This work was funded by the National Institute of Health [R03 AG061484-01].
---
Identification Of Nucleocapsid Binding Sites Within The HIV Genome
Brittany Lafaver, Phoebe Somani, Darin Gilchrist, Kennedy Chioma, Canessa Swanson
Michael Summers, Chemistry and Biochemistry
Human Immunodeficiency Virus (HIV) is a retrovirus that infects and destroys CD4 T-cells within the immune system, leading to the development of acquired immunodeficiency syndrome (AIDS). Current drug therapies target protein functions susceptible to high mutation rates, that eventually result in drug toxicity and resistance. It has been shown that the 5'-untranslated region (5'-UTR) of the genome is highly conserved and important for virus assembly and propagation. During virus production, the Gag polyprotein selectively packages two copies of its RNA genome through the dimerization of the 5'-UTR. Recent studies have identified a minimal region within the 5'-UTR necessary for packaging, the Core Encapsidation Signal (CES). We focus on understanding the binding interactions between the CES and the RNA binding domain of Gag. Using electrophoretic mobility shift assays (EMSAs), we investigate the number of binding sites present in the CES, to understand the intricate role of binding sites and RNA structure. Preliminary evaluation of EMSA data has revealed that the CES may have seven binding sites. Investigating the specific binding sites of the CES will create a better understanding of the RNA-protein interactions necessary for selective packaging.
This research is collectively funded by the Howard Hughes Medical Institute (HHMI) and NIH-NIGMS (R01 GM0422561).
---
Establishing A Three-Dimensional Collagen Based Cell Culture Of Human Monocytes
Blair Landon, Yun Jiao1, Laura Simpson1, 1Chemical, Biochemical, and Environmental Engineering (UMBC)
Gregory Szeto, Chemical, Biochemical, and Environmental Engineering; Jennie Leach , Chemical, Biochemical, and Environmental Engineering (UMBC)
Cells in the human body live in tissues, three-dimensional (3D) environments densely packed with cells and proteins. Typically, cells are tested in vitro on two-dimensional (2D) plastic surfaces or as liquid suspensions, but recent studies show that 3D cultures cause significant differences in structure and function compared to 2D cultures. Here, we characterize how human monocytes (U937 cell line) change when grown in 3D compared to 2D. In this study we vary conditions of a collagen-based 3D culture to determine their effects on monocyte growth and cell viability. The conditions we varied were collagen concentration and initial seeding density. Monocyte viability was determined using trypan blue exclusion technique. Cell growth within the 3D cultures was compared to 2D cultures. We also compare 2D and 3D cultures by measuring activation levels of the monocytes after incubation and stimulation with LPS. Our data showed that viability of encapsulated U937 cells was time-dependent and independent of collagen concentration. Cell growth was lower in 3D cultures compared to 2D controls. In future studies, we will test the hypothesis that 3D cultures of monocytes are better mimics of in vivo cytokine production in response to disease-related tissue inflammation.
This investigation was sponsored by NIH/NIGMS MARC U*STAR T3408663 National Research Service Award to UMBC.
---
Total And Methylmercury Exposure To Individuals In Artisanal And Small-Scale Gold Mining In Madre De Dios, Peru
April Laranang, Faye Koenigsmark1, 1Civil and Environmental Engineer, Duke University
Helen Hsu-Kim, Duke University
Mercury(Hg) is a potent neurotoxin for humans, specifically methyl mercury (MeHg). Exposure is especially risky for maternal age women and newborn children as it can affect early stages of brain development. Madre de Dios, Peru is an area that participates in artisanal and small scale gold mining(ASGM), a process that utilizes mercury(Hg) to extract gold particles from the ground. This process is believed to present multiple human exposure routes of Hg: through inhalation and consumption of contaminated aquatic organisms. Previous exposure studies assumed that Total Hg (THg) can be simplified to just MeHg; however, studies that investigated mixed exposure communities observed that THg is not a valid proxy for MeHg.The objectives of this study are to determine if the amount of THg can be used as an estimate for MeHg in mixed-exposure communities. Hair samples from three different locations in Madre de Dios were compared for the amount of THg and MeHg. We observed that THg in hair was not always an accurate representation of MeHg exposure and that there are temporal variations for THg and MeHg in all the communities. Finally, preliminary work suggested that there are seasonal variations for the communities near the mining sites.
This investigation was sponsored by NIH/NIGMS MARC U*STAR T3408663 National Research Service Award to UMBC.
---
An Evolutionary Algorithm To Reverse-Engineer Tumor Sub-Clonal Dynamics And Predict Optimal Treatment Targets
Caroline Larkin
Daniel Lobo, Biological Sciences
Tumors are characterized by various cell types called sub-clones that dynamically interact among themselves and their surrounding environment. This results in heterogeneous cancer phenotypes, such as increased tumor growth, depending on sub-clonal compositions. Tumor heterogeneity is poorly understood and can grant new insights for cancer therapeutic development. Sub-clones have varying impacts on overall tumor growth and their interactions are essential for maintaining tumor proliferation. Perturbing specific sub-clones has been shown to significantly affect tumor development, with results ranging from accelerated tumor proliferation to even collapse. To elucidate the sub-clonal dynamics and predict the effects of targeted therapeutic interventions, we developed a computational framework to infer dynamic mathematical models of sub-clonal interactions. Our method utilizes high-performance computing to automatically construct these models, which can accurately recapitulate tumor volume and clonal frequency dynamics from mice xenograft experimental data of genetically-engineered human breast cancer cells. Importantly, the reverse-engineered models can predict results of novel experiments, thus determining optimal target clone(s) for therapeutic intervention. These results provide significant insight to potential therapeutic targets, and provide substantial understanding into the complexity of tumor sub-clonal dynamics. This approach will provide essential information for the development of personalized medical treatments based on a patient's unique tumor composition.
This project was funded in part by a grant from the PhRMA Foundation. This investigation was sponsored by NIH/NIGMS MARC U*STAR T3408663 National Research Service Award to UMBC. This work was also funded, in part, through an Undergraduate Research Assistantship Support (URAS) Award from the UMBC Office of the Vice President for Research. We would also like to thank the UMBC Meyerhoff Scholars Program for their support. Computations used the UMBC High Performance Computing Facility (HPCF) support.
---
Exploring Genomic Locations Leading To High Levels Of Recombinant Protein Expression And Secretion In A. Nidulans
Kelsi Lawson, Ward Gracey, Bradley Beckman, Dr. Michael Garant1, Avvim Funtanilla1, Ellie Vonderhorst1, Olu Ogungbesan1, Dr. Steven Harris2, 1Chemical, Biochemical, and Environmental Engineering, UMBC, 2Biological Sciences, University of Manitoba
Mark Marten, Chemical, Biochemical, and Environmental Engineering
The goal of this project is to create a fungal mutant which expresses and secretes high levels of recombinant protein. In the past, we have observed non-homologous rDNA transformations in filamentous fungi often lead to transformants with differing levels of protein expression. Thus, we hypothesize insertion of a recombinant gene-cassette, at certain genomic locations, will lead to high levels of recombinant-protein expression and secretion. To test our hypothesis we have used green fluorescent protein (GFP) and have had three specific aims: (1) assemble a recombinant DNA plasmid containing the GFP structural gene and a fungal promoter, terminator and selection marker, (2) use this plasmid to create 300 non-homologous A. nidulans transformants, (3) analyze these transformants to identify the top expressing strains. Thus far, GFP has been inserted into the pEXPYR plasmid, which contains the pyrG gene used as an auxotrophic selection marker. This plasmid has been used to transform a pyrG- A. nidulans strain, which cannot grow without added uridine and uracil. This transformation process will continue to be repeated until 300 transformants are collected. The highest secreting mutants will eventually be subjected to whole genome sequencing to identify genomic locations leading to high levels of protein expression.
This work was funded, in part, from the National Science Foundation (Awards 1601935 & 1517309) and the UMBC Technology Catalyst Fund (Project# TCF18MAR).
---
Role Of N-MYC Downstream Regulated Genes Family In Low Oxygen Adaptation
Nguyet Le
Rachel Brewster, UMBC, Biological Sciences
In the absence of oxygen, the production of ATP decreases dramatically. In humans, the loss of ATP in organs with high metabolic rate, such as the brain, heart and kidney, can lead to cell death. However, under anoxia (0% oxygen), zebrafish embryos enter a hypometabolic state that enables them to conserve cellular energy and survive for up to 50 hours. Currently, the molecular mechanisms that initiate and maintain this hypometabolic state are unknown. In an effort to identify such molecules, we performed metabolic profiling and identified lactate as one of several metabolites that are significantly up-regulated in embryos exposed to anoxia. Lactate has been shown to bind to and stabilize NDRG3 in hypoxic cancer cells to promote cell survival, thereby identifying lactate/NDRG interaction as a candidate signal for adaptation to low oxygen. This led us to hypothesize that NDRG could be activated in a lactate-dependent manner in the zebrafish embryo to arrest ATP-demanding processes. To test this hypothesis, I performed in situ hybridization and qRT-PCR to investigate the spatial distribution and transcriptional regulation of NDRGs in the zebrafish embryos in response to anoxia. Reported here are the expression patterns and quantification of gene expression of this anoxia-responsive gene family.
This investigation was sponsored by NIH/NIGMS MARC U*STAR T3408663 National Research Service Award to UMBC.
---
3D Screen Bioprinting: A Novel And Versatile Method Of Tissue Engineering
Joshua Leckron, Narendra Pandala, Adam Day, Erin Lavik
Erin Lavik, Chemical, Biochemical, and Environmental Engineering
3D bioprinting refers to the process of depositing layers of cells on top of one another in the presence of a suitable cell scaffold, offering researchers a way to construct tissues of interest for disease modeling, and a method of constructing transplantable tissues for patients in the future. While recent advancements in 3D bioprinting (such as extrusion, laser, and inkjet printing) have allowed for greater control over the architecture of the printed biomaterials, each process is expensive, and often requires a fairly high level of user expertise. In order to address these drawbacks, we developed 3D screen bioprinting, which offers a simpler, inexpensive method of bioprinting that allows for one to maintain control over the architecture of the tissue or biostructure they are printing. 3D screen bioprinting can print desired patterns with a high level of accuracy down to the level of a few hundred microns, as is necessary when engineering layered tissues. This project aims to demonstrate the versatility of the technique offered by its ability to accurately print complicated patterns, as well as to briefly introduce the goal of using the technique to develop models of layered tissues such as the gastrointestinal tract.
NSF.
---
Nanocomposites For Low Dose gamma-ray Sensor
Britany Lee, Vishall Dayal, Fow-Sen Choa, Bradley Arnold, N. B. Singh, Lisa Kelly, Brian Cullum , Ching Hau Su
Narsingh Singh, Chemistry and Biochemistry; Bradley Arnold, University of Maryland, Baltimore County
Since the past few years we have been working on innovative approaches based on Cerenkovradiation and nanocomposites of ionizing organics to replace large bulk crystal- based detectors. We have observed that resistivity of the oxide composite increases or decreases following sequential irradiation processes because of the changes in holes' concentration. By combining some metallic oxides with an organic material, it should be possible to both extend the energy range of particles capable of being detected while also providing more discrimination for high energy g-rays, based on local secondary effects in the surrounding organic matrix. We have been working with a highly ionizing organic compound p-chloranilmatrix. In addition, we have determined effect of oxidizing compounds MnO2on urea-based composites. We use metal oxide as active ingredient in this matrix. We will present effect of morphology and processing on the performance of nanocomposite for sensing g-rays.Synthesis and crystal growth of scintillators and semiconductor materials for radiation detectors have been proven to be time consuming and very costly. Several alternative crystals such as Tl3ASSe3,TlGaSe2, Tl4HgI6, PbSe(1-x)Ix have developed in our laboratory. These heavy metal and high Z based compounds have shown great promise.
---
Music Therapy Contributes To A Holistic Model Of Medical Care For Aging Individuals With Neurodegenerative Diseases
Sasha Lenus
Tiffany Gierasch, Chemistry and Biochemistry; Raghava Munivenkatappa, Private Medical Practitioner, Pathologist
Major models of care in western medicine have evolved over the years resulting in the development of a more comprehensive understanding of health. Transforming the traditional biomedical dichotomy of health into a biopsychosocial continuum has the effects of placing an emphasis on patient-centered care, while also being more inclusive of populations suffering from chronic and terminal illnesses. However, there are still some populations who continue to experience poor health outcomes and quality of life, especially those with dementias. Previous studies have shown that incorporating alternative therapies such as music therapy into current standards of care improves these outcomes. In the present work, the existing literature is supplemented by interviews with doctors and music therapists who work with patients with dementias. Our research shows that while music therapy does not provide a cure for dementias, it can contribute to creating a more holistic and integrative standard of care. It does so by changing the dynamic between the physician, patient, and others who influence the patient's health, and by allowing the patient to play a more significant role in determining their health outcome. §
---
ProSAAS Overexpression Decreases Secreted Aβ And Amyloid Precursor Protein in Alzheimer's Model Neuro2A Cells
Sasha Lenus, Tim Jarvela1, Iris Lindberg1, 1University of Maryland School of Medicine, Anatomy and Neurobiology
Iris Lindberg, University of Maryland School of Medicine, Anatomy and Neurobiology
ProSAAS is a secretory chaperone protein highly expressed in neurons throughout the brain. This neuroendocrine protein has been linked to various physiological systems and conditions of the body, including neurodegenerative diseases. Previous studies have shown reduced proSAAS levels in cerebral spinal fluid in Alzheimer's disease patients. We have recently also shown that proSAAS blocks the fibrillation of both Aβ, the major component of plaques in Alzheimer's disease, and α-synuclein, the major component of Lewy bodies in Parkinson's disease. In the present work, we investigated the effects that proSAAS and other secretory chaperones have on the production of the Aβ peptide in cell culture. Our data show that proSAAS not only lowers Aβ secretion, but reduces the levels of amyloid precursor protein (APP) in these cells as well. These findings suggest that proSAAS may play a role in recognizing APP as a misfolded protein in the secretory pathway, causing it to be degraded. Understanding the mechanism of action of proSAAS may open novel avenues of research on the natural pathology of Alzheimer's disease.
This work was funded by NIH AG 062222-01.
---
Nathaniel Litsch, Daniel Choo, Tina-Marie Miller, Crysshelda Kosasih, David Jessop, Kris Jefferson
Susan McDonough, History
This panel presentation will take up the question of who traveled and why in the Middle Ages. Building on the work of scholars like Shirin Khanmohamadi, the panel will challenge a series of stereotypes of the Middle Ages as static, close minded, or blindly accepting of religious dogma. Each of the six presenters, through their own analytical essay, will show, that on the contrary, people who lived in the Middle Ages, for a myriad of reasons, not only frequently traveled, but also understood the limitations of their religion with respect to the teachings and beliefs of others. Using archeological, textual, and visual sources, the presenters will explore how evolving spice markets, the pathogen Y. pestis, the Crusades, and innate human curiosity catalyzed medieval people from all over the globe to travel far beyond their neighborhoods, their city-states and regions, their linguistic group, and cultural spheres. Together, this panel will expand our shared understanding of "what counts" as medieval and dispel myths of a Eurocentric Middle Ages.
---
Modeling River Delta Evolution Under Different Wave Climates
Zachary Little
A. Brad Murray, Duke University
Deltas result from a combination of river and coastal processes. As river sediment lengthens a river course and builds delta lobes, wave-driven alongshore transport reshapes the coastline. River lengthening promotes channel aggradation and eventually avulsions. Coastal processes affect river lengthening, and therefore avulsions. However, avulsions also change where sediment is delivered to the coastline, affecting coastline shape and processes. Previous analyses investigated how this coupling affected delta morphology and avulsion dynamics. Initial work involved symmetric wave climates — wave climates that produce no net alongshore sediment transport on average. We broaden these initial investigations by implementing asymmetric wave climates (and net alongshore sediment transport). In our numerical model experiments we manipulated four parameters: wave height; degree of wave climate asymmetry; effectiveness of waves at smoothing coastlines (ratio of "high-angle" to "low-angle" waves); and critical threshold channel superelevation for avulsions. As expected increasing asymmetry yields asymmetric delta shapes, although increasing wave heights and lowering superelevation threshold for avulsions can inhibit delta asymmetry. Unexpectedly, the migration of asymmetric deltas inhibited avulsions in the downdrift direction. As migration of an asymmetric delta becomes sufficiently pronounced, the erosive updrift side of the delta impinges on the river mouth — slowing progradation and inhibiting avulsions.
This material is based upon work supported by the National Science Foundation under Grant No. 1261833. Any opinions, findings, and conclusions or recommendations expressed in this material are those of the author(s) and do not necessarily reflect the views of the National Science Foundation.
---
Childhood Sexual Assault And Young Adult Mental Health Outcomes On Risky Sexual Behavior And STIs/HIV
Clarisse Lukban
Kathryn Van Eck, Kennedy Krieger Institute/Johns Hopkins
Childhood sexual assault (CSA) and externalizing/internalizing mental health (MH) are linked to risky sexual behavior (RSB). CSA increases risk for both types of MH, which may increase RSB during young adulthood. It remains unclear if CSA and MH contribute to RSB independent of each other. Analyses used data from a randomized prevention trial (N=1815) with annual assessments following 1st grade intervention. Structured clinical interviews occurred from ages 19-22, included CSA (≤age 13), inconsistent condom use, STIs/HIV, and young adult MH (MDD, PTSD, ASPD, and having a suicide plan). Childhood and adolescent MH from 2nd and 7th grade included self-reported depressive symptoms and teacher-reported aggressive behavior. Covariates for logistic and linear regression analyses included sex, race/ethnicity, reduced lunch status, intervention group, and childhood MH. CSA was related to adolescent aggressive behavior and depressive symptoms and young adult PTSD and ASPD. Controlling for MH, CSA was related to STIs/HIV. Controlling for CSA, adolescent aggressive behavior and young adult ASPD and suicide plan were positively related to both RSB variables. Externalizing rather than internalizing MH were related to RSB, but CSA may account for links between internalizing MH and RSB. Future studies should explore how CSA and MH work together to increase RSB.
This project is/was supported by the Health Resources and Services Administration (HRSA) of the U.S. Department of Health and Human Services (HHS) under T16MC29832/ MCH Pipeline Training Program ($155,000). This information or content and conclusions are those of the author(s) and should not be construed as the official position or policy of, nor should any endorsements be inferred by HRSA, HHS or the U.S. Government.
---
Identifying Novel Regulators Of DAXX-mediated Retrotransposon Silencing in Mouse Embryonic Stem Cells
Joanna Lum
Peter Lewis, Department of Biomolecular Chemistry, School of Medicine and Public Health, University of Wisconsin-
Endogenous retroviruses (ERVs) have co-evolved with humans for the past 80 million years 1 . As members of the retrotransposon family, these viral elements make up 5-8% of the human genome and were once thought to be "junk" DNA 2 . However, recent studies have linked the abnormal expression of ERVs with the initiation of a variety of cancers, including acute myeloid leukemia, glioblastoma, and pancreatic cancer 3-5 . Currently, the proteins that are known to be involved in ERVs silencing are the zinc finger protein 809 (ZFP809), the histone methyltransferase SETDB1, as well as KAP1 6-8 . More recently, the histone variant H3.3 specific chaperone, DAXX, was also shown to be involved 9 . Nevertheless, little is known about the recruitment and regulation of those proteins. In this study, we aim to identify novel proteins involved in the repression of ERVs using expression of transgenes in cells and protein affinity purification. These findings can bring about insights into the regulatory mechanisms at play and further explain the cellular requirements for the regulation of ERVs in our genome.
This investigation was sponsored by NIH/NIGMS MARC U*STAR T3408663 National Research Service Award to UMBC and NSF-1659159 to the UW- Madison.
---
Phenotype Clustering Using Computational Tools To Potentially Reduce Healthcare Costs
Karan Luthria
Maricel Kann, Biological Sciences
The critical factor for expensive healthcare is the cost of drug discovery. One possible approach to reduced these expenses is to repurpose drugs based on identifying similarities between diseases through extending disease-variant connections. There have been several approaches used for identifying these connections. However, only a handful take into account the underlying metabolic pathways of the diseases. These studies map human variants to disorder concepts in the UMLS Metathesaurus to identify novel connections. However, careful investigation of the UMLS Database reveals additional significant similarities between diseases. Revealing these similarities can be done manually but such processes are extremely time-consuming, tedious, and expensive. In the present investigation, we have developed algorithms to automate the screening of linkages between diseases. Utilizing the UMLS Terminology Server Application Program Interface, information regarding the diseases can be automatically collected. Analyzing this information, an automated decision tree was developed using scikit-learn machine learning packages. Comparison of manual and automated generated results on a 250 diseases sample subset revealed that the computed method returned more decisive and accurate results. These results present an effective holistic approach to extend disease-variant linkages, thereby identifying potential avenues for drug repurposing resulting in decreased healthcare cost.
---
The Shamanic Shaping Of Korean Society
Carley MacKenzie
Kyung-Eun Yoon, Modern Languages, Linguistics, and Intercultural Communication
Throughout Korea's history, various ideologies have wavered in popularity, but typically Confucianism is thought to be the most integral ideology of Korean society. However, Korea's indigenous shamanistic religion has shown incredible resilience to new and imported ideologies over the centuries and has managed to maintain its influence over a wide range of aspects within Korean society. Due to shamanism's flexibility and adaptability, it has outlasted the impacts of Buddhism, Confucianism, Christianity and the ideologies imposed during the period of Japanese colonization. Even today, the emerging population of South Koreans that do not explicitly align themselves with any ideology are not void of Shamanic influence. The aim of this research is to show that Korean shamanism has had an immense impact on Korean society and acts as thread which ties together numerous aspects of daily life throughout Korean history. Through examination of scholarly journals, interviews and medical surveys, this paper demonstrates the prevalence of shamanistic elements in pop culture, social life, medical care, and even within the struggle for gender equality among South Korean women. Shamanism has been present in Korean culture for centuries and continues to be a strong force in Korean society.
---
The Injustice Of Inequitable Sentencing Of Sex Offenders
Samiksha Manjani
Jeffrey Davis, Political Science
This research analyzes and reveals the inequities in sentencing sex offenders through a case study of California v. Brock Turner (2016). Brock Allen Turner was convicted of three felony sexual assault charges yet was only sentenced to six months confinement in a county jail. He was then released after serving three months, and subsequently on probation for three years. The public outcry in response raised questions regarding sentencing leniency for some sex offenders; especially when factors of race and social class are considered. The California legislature responded in 2016 with the passage of mandatory minimum sentences for sexual assault offenses as an attempt at adequate and uniform retribution. This research found that mandatory minimum sentences are cost ineffective, disproportionately impact minority populations, and are unconstitutional. Furthermore, it analyzes and suggests an alternative sentencing approach emphasizing the usage of a restorative justice model with a focus on rehabilitation. This article asserts that the incorporation of this model into current punitive measures is important for both victims and perpetrators alike. Only after incorporating this model is there a possibility to end the cycle of violence and provide adequate justice.
---
A Comparison Between Social Service Delivery Systems In Ghana And The United States
Becca Mann
Marcela Mellinger, Social Work
How social services are provided differs depending on the values of the society; this is particularly evident in collectivist and individualistic societies. It is important for social workers to understand the differences in service delivery within different societies in order to develop cultural humility and learn from delivery systems different from those in the U.S. With this in mind, the purpose of this study was to compare the social service delivery systems in Ghana and the U.S. Data was collected through observations, narratives, and guided fieldwork. Qualitative observations and fieldwork took place during a study abroad in Ghana. A school and a service organization were visited where observations and conversations took place.
The themes that emerged included differences in funding, creative payment for services, sustainability of services, and burdensome regulations. Ghana has little government funding but much oversight, so organizations initiate creative methods for sustaining services. The lack of standardized funding allows them to work with community members to tailor services to recipients. In areas where poverty is prevalent, alternative methods of payment (trading skills, school performances, and overseas sponsorship) build community and offer sustainability of services. How these techniques differ from service delivery in the U.S. will be highlighted.
---
"Here On Shaky Ground, We Move"
Kasey Mannion
Doug Hamby, Dance
An exploration in contemporary dance trends, the creation of "Here on Shaky Ground, We Move" used a collaborative process between choreographer and dancers Joshua Gray, Alison Lavia, and Gretta Zinski. The dance performance work examines the idea of impermanence and how we may navigate the many unique ways change manifests itself in our lives. The dancers experimented with the concept of existing in a temporary place-both on a physical and emotional level. The focus of the choreography is primarily on the quality and nuances of the movement, unhindered by distractions beyond an understated musical score. "Here on Shaky Ground, We Move" is a movement conversation between the dancers. Each dancer moves as a soloist, as one half of a duet, and as a member of a collective unit. Unison movement is emphasized as the dancers bond with another as the dance continues. "Here On Shaky Ground, We Move" is an intimate look at this close-knit community of dancers.
This work was funded, in part, through an Undergraduate Research Award from the UMBC Office of Undergraduate Academic Affairs.
---
The State Of Terror Response Operations In ThePost-9/11 Period: Lessons From A Simulation Exercise
Dominic Marianelli
Brigid Starkey, and Political Science
A central question about the state of counter-terrorism in the post-9/11 period is whether law enforcement in the United States is prepared to respond in a unified fashion (national, state and local) to an attack on the homeland. The simulation exercise, "Presidential Commission: Policy Responses to Terrorism" provided a test of the level of preparedness through a hypothetical attack on Union Station in Washington, D.C. Student participants worked in teams to assess the response of law enforcement officials in the unique context of our capital city where multiple states and their own agencies and federal agencies had to coordinate the crisis response. An assessment of the simulation forms the basis of this research. The simulated commission that investigated the crisis aftermath exchanged dozens of messages and prepared a report for Congress. Among the findings of the analysis of this exercise were: strong bipartisanship on the commission; high expectations of intelligence sharing between the agencies, per the 9/11 Commission Report recommendations; and criticism of the failure of private-public coordination in early warning of suspicious activities.
---
Maria Marsalis
Chelsea Pace, Theatre
Based on a True Story was developed in a process that explores the application of physical theatre techniques to storytelling. Physical theatre pulls elements from theatre and dance to push the boundaries of both disciplines. Working with my mentor, Professor Pace, I used these tools to abstract and reconstruct creative themes and ideas I was interested in exploring in an abstract way. I processed expressive elements of emotion or feeling as I pushed them outside of my body: the smell, the taste, the people, the noise and the atmosphere. I took all of those senses and placed them into the kinesthetic space around my body to represent a moment of its entirety. What was the essential meaning of the gesture or feeling, how did that filter and expand through the creative lens, and what form did that idea physically take in space? This playground became a balancing act between straight elements of theater (action) and lines of repetition/gesture. This hybridized methodology allowed me to explore the full expression of a creative idea. The piece resulting from this process, Based on a True Story, explores themes of drug addiction & love which have parallel effects on the human body and psyche.
---
John Martinez
Corrie Parks, Visual Arts
What You Mean To Me, a 2:15 minute animated short film, is about a hulking, daisy creature that falls in love with a small, daisy flower and his attempt to help it in in order to gain the flower's love. This piece is a self-portrait, based on my first love. I wanted the style of the film to come off as soft and heartwarming, so I used pastel colors and round shapes to achieve that tone. Animated in Photoshop, I was able to digitally draw everything and puppet the individual parts of the creature and flower so that I could move the parts frame by frame. By composing the music myself, I could match the timing of the visuals to the music, emphasizing the visuals and adding harmony to the whole piece. The decision to not include sound effects was to add more focus on the emotion that the body language of the creature and music create. In the end, the individual pieces of the short film come together to present a relatable, bitter sweet story of love that could not be.
---
Correcting For Inertial Artifacts In Geolocated Polarimetric Remote Sensing Imagery
Max Mason
Brent McBride, Earth and Space Institute; Vanderlei Martins, Earth and Space Institute, Atmospheric Physics
Proper geolocation is crucial in order to analyze images of the Earth's atmosphere and surface for atmospheric science, stereogrammetry, and topographic mapping. The advanced Earth science instruments we operate at the Earth and Space Institute (ESI) in the Department of Physics require correct projection for accurate science. In Fall 2017, we participated in a NASA aircraft campaign over the southwestern United States to demonstrate our next-generation polarimetric camera, the Hyper-Angular Rainbow Polarimeter (HARP), over cloud and aerosol targets. HARP mounted to the wing of NASA's high-altitude ER-2 aircraft, along with a commercial inertial monitoring unit (IMU) that registered the 3D of the plane as it flew. Using these angles, we projected our data tothe Earth's surface but found inconsistencies in the location of sample targets and noticed "rippling" in the images themselves. These discrepancies were hypothesized as the difference in orientation between HARP IMU and ER-2 IMU unit in the nose of the plane: the wings of aircraft are subject to flexing due to dynamics and fuel loss.This work will present a sensitivity study on the differences between the HARP and ER-2 IMU units and how and why a mixture of information from both correctly projected HARP imagery.
---
Phenotypic Characterization Of The snf1 Gene Product In Aspergillus Nidulans
Samantha Maygers
Mark Marten, Chemical, Biochemical, and Environmental Engineering
In a previous, phosphoproteomics study in the model filamentous fungus, A. nidulans, Snf1 protein kinase was found to be differentially phosphoryated when fungi were exposed to a cell wall interrupting agent (micafungin). We hypothesize Snf1 mediates cellular response to cell wall perturbation. While it's known that in other fungi (e.g., S. cerevisiae) Snf1 contributes to carbon catabolite repression (i.e., allows for preferential breakdown of glucose over other carbon sources) its other cellular roles have not been well characterized. This project aims to determine the function of Snf1 kinase in A. nidulans by examining the phenotypic changes that result from deleting the snf1 gene. To test the gene's impact on carbon source utilization, we will inoculate agar plates containing different carbon sources, with both the snf1 deletion mutant (snf1-) and its isogenic parent (i.e., control strain; snf1+). To determine the gene's impact on cell wall integrity, we will compare the growth rate and average size of fungal mycelia, of both snf1+/- strains, during shake flask growth. Initial results suggest the snf1- strain yields mycelia which are smaller in size than the control strain, implying it is more easily broken, and that the cell wall is thus inherently weaker.
This work was funded, in part, from the National Science Foundation (Awards 1601935 & 1517309) and the UMBC Technology Catalyst Fund (Project# TCF18MAR).
---
Could It Happen Here?: American Attitudes Towards Authoritarianism During FDR's Second Term
Elborz Mazanderan
William Blake, Political Science
This paper investigates American sympathies towards communism and fascism during the Great Depression. Currently, far-right nationalist, fascist, and fascistoid (implicitly expressing fascist qualities) political groups are gaining power in Europe, from Fidesz in Hungary to Lega Nord in Italy. These circumstances are strikingly similar to the political situation of the 1930s, but despite two periods of international appeal, these alternative ideologies never enveloped the United States as they did abroad, and this paper seeks to investigate the original case for insights into the current one. This paper constructs and tests a theory of how Americans related to non-democratic ideologies. My analysis utilizes binary logistic regression to analyze data found in newly-weighted Gallup polls from 1937 and 1938. My results suggest that a variety of factors influence Americans' feelings towards communism and fascism, such as region of origin, sector of employment, and opinions on current events, but not support for a particular Presidential candidate in 1936. Ultimately, this work finds that Americans in the 1930s largely sympathized with ideological stances in the same ways that we expect contemporary Americans to do so, and that the criticism of FDR as an aspiring autocrat, put in power by democracy-hating traitors whom he pandered to, was false. §
---
Genetic Control Of AIA Cell-Identity Maintenance In Caenorhabditis Elegans
Ugonna Mbaekwe, Joshua Saul1, 1Department of Biology, Massachusetts Institute of Technology
Robert Horvitz, Massachusetts Institute of Technology
Cell identity can be conceptually divided into two steps: establishment, in which an undifferentiated cell commits to a final, differentiated identity; and maintenance, in which a differentiated cell preserves its identity. We are studying a gene, ctbp-1, that likely plays a role in the maintenance of the AIA interneuron identity in Caenorhabditis elegans. In ctbp-1 mutants, an M4 neuron-specific reporter is misexpressed in the AIA neurons in an age-dependent manner. Adult ctbp-1 worms display abnormal AIA morphology and function, while early larval ctbp-1 animals do not display these defects. These observations suggest that ctbp-1 is important for maintenance. I am utilizing genetic screening, single nucleotide polymorphism mapping and suppressor testing to identify genes that act with ctbp-1. I have discovered that mutations in unc-39 suppress the ctbp-1-mediated misexpression phenotype. unc-39 and other suppressors of ctbp-1 have been shown to act as regulators of axonal morphology, suggesting the maintenance of AIA identity might depend on proper AIA axon morphology. Identifying and characterizing additional genes should help us decipher how ctbp-1 and axonal morphology act together to maintain neuronal identity. Such findings could help us understand the onset of diseases resulting from a loss of cellular identity maintenance, such as neurodegenerative diseases.
This investigation was sponsored by NIH/NIGMS MARC U*STAR T3408663 National Research Service Award to UMBC.
---
Development Of An Autonomous Vehicle For The Micromouse Competition
Lucas McCullum, Rashed Mohamed Salem Ali Alhefeiti, Aileiwaer Airexiati, Ryan Apt, Devon Adams
E F Charles LaBerge, Computer Science and Electrical Engineering
The Micromouse competition is a regularly held tournament style challenge to develop a miniature self-contained autonomous vehicle capable of solving a maze. As part of the capstone course for the Computer Engineering Department, we were tasked to engineer a Micromouse to compete in the UMBC and IEEE Micromouse competition. During our development of the Micromouse, we implemented Computer-Aided Design (CAD) software, Arduino Uno, and maze solving algorithms to satisfy the requirements of the competition. Currently, we are in the final stages of testing and are preparing for competition at the local level while finishing accompanying technical notes and reports. We plan to utilize this project to compete against the other Micromouse groups and for demonstrations for educational and academic purposes. There are multiple specific tasks to complete including adding rotary encoder motors and updating movement software to take advantage of the added encoding. We will also combine the movement software with the maze software, rebuild the frame of the Micromouse for new motors and sensors, and create a simulation of the maze solving to demonstrate in the event of a hardware failure (e.g. motor/sensor dying, board breaking, battery failure).
Computer Engineering Department.
---
Derik's Inferno: A Retro Two-dimensional Platformer From Hell
Andrew McFarland
Eric Jordan, Visual Arts
This game was designed out of pure nostalgia in order to capture the essence of the late 16-Bit era. Using techniques from the mid 90's and the modern tools of today, this platformer recreates the look and feel of games I often reminisce about. The use of 3D and 2D animation software presented some visual consistency challenges when implementing the animation assets into the Unity game engine. The biggest challenge was keeping the pixelated look consistent regardless of each character's size. Programming the characters and assets was another challenge. Each character had several layers of animation which needed to be coded in a way that would keep the transitions between sprite sheets smooth. The programming of each character and object breathes life into their personality, which helps to build a world that's booth interesting and fun to interact with. The player assumes the role of "Derik", a disgruntled demon, who must carefully maneuver his way through the dangers of Hell. Using his quick wit and cunning speed, Derik must keep his cool in order to survive another day of eternal damnation.
---
Using Molecular Sexing To Determine The Validity Of In-Field Sexing Methods
Cierra McKoy, Sheridan Danquah
Kevin Omland, Biological Sciences
Sexual monomorphism in the critically endangered Bahama Oriole (Icterus northropi) proves to be an obstacle, primarily during non-breeding seasons, when attempting to accurately deduce the sex of an individual in the field. Determining the sex of Bahama Orioles that are spotted and/or caught during population studies is crucial for reliable counts and a more precise understanding of it's conservation status. To combat this difficulty, the Omland lab has sought to develop a method to determine the sex of Bahama Oriole individuals based on wing, tarsus, tail, and body mass measurements. In order to assess the validity of our in-field method, we conducted molecular sexing of 19 individuals previously sexed and measured in the field. Using PCR, we successfully amplified conserved CHD genes on the bird sex chromosomes, W and Z, then proceeded to run these products on agarose gels. The resulting band patterns for each bird enables us to determine the sex of that bird; one band indicating a male and two bands indicating a female. Integration of molecular results and quantitative data demonstrate that there is substantial overlap in size measurements of the two sexes. Thus, molecular sexing will continue to be necessary to confidently determine sex during non-breeding seasons. §
This work was funded, in part, through an Undergraduate Research Award from the UMBC Office of Undergraduate Academic Affairs.
---
Role Of N-Myc Downstream Regulated Gene 1a (Ndrg1a) In Cellular Arrest Under Anoxia
Darius McKoy
Rachel Brewster, Biological Sciences
Some organisms such as zebrafish have evolved adaptive mechanisms to survive low oxygen by arresting development, thereby preserving ATP. Mediators of this response may function as oxygen sensors that orchestrate the arrest of ATP-demanding processes. These may lead to novel therapeutic approaches concerning hypoxic injury. Human cancer cell research revealed that NGRG3, a member of the N-myc Downstream Regulated gene family, promotes cellular adaptation to hypoxia. Ongoing research aims to test the role of NDRG proteins in promoting cell cycle arrest in blastula-stage zebrafish embryo in response to anoxia. We hypothesize that NDRG1a and other members of this family are activated under anoxia and promote this response. To test this, we compared mitotic indices in ndrg1a mutants and ndrg1a morpholino-injected embryos raised under anoxia relative to control embryos. We predict that if anoxia-activated NDRG1a is essential for cell cycle arrest then mitotic indices will be higher in NDRG1a-depleted embryos exposed to anoxia than in WT embryos raised under similar conditions. Preliminary data is consistent with this hypothesis, although the experiment needs to be repeated. Establishing NDRG1a's role will further decipher a metabolic pathway for cellular arrest. Future studies will entail knocking down other NDRGs to address potential functional redundancy.
This investigation was sponsored by NIH/NIGMS MARC U*STAR T3408663 National Research Service Award to UMBC.
---
Andrew McLamb, Carllie Foley
Marc Olano, Computer Science and Electrical Engineering
Escape to Planet Earth is a video game project originated from the Capstone Games Group Project course. Escape to Planet Earth is a two dimensional point and click video game designed like an escape room where the player is an alien falsely accused and imprisoned. The goal of the game is for players to escape the prison by escaping from room to room solving puzzles including: riddles, anagrams, and ciphers. The game was created by artists and programmers who collaborated to make the puzzles intellectually stimulating making the game more of a learning experience for the players. Artists were faced with the task of creating different room designs and assets for puzzles using Adobe Illustrator and animating in Adobe After Effects. In addition, programmers had the job of making the game puzzles interactive and completely playable in Unity. Both artist and programmers were responsible for making the game challenging and fun.
---
Sorption Of Organometallic Compounds To Dissolved Organicmatter
Chelsea Mikal, Mamatha Hopanna1, 1Chemical, Biochemical and Environmental Engineering
Lee Blaney, Chemical, Biochemical, and Environmental Engineering
Dissolved organic matter (DOM), which is ubiquitously present in natural waters, can influence the aquatic photochemistry of contaminants through sorption reactions, light screening, and/or sensitization of reactive species. In this study, we investigated DOM sorption of organotin (triphenyltin hydroxide, TPTH) and organoselenium (ebselen, EBS) compounds. UV-visible absorbance spectra and fluorescence excitation-emission matrices were generated for the following solutions: (i) individual organometallics (1-20 mg L-1); (ii) DOM (1-20 mgC L-1); and, (iii) individual organometallics (1-20 mg L-1) with DOM (1-20 mgC L-1). The solution pH was maintained at 4-10 using 10 mM phosphate buffer. In addition, we employed regenerated cellulose spin filters with a 2000 Da molecular weight cut-off to separate large DOM and DOM-organometallic complexes present in the experimental solutions. Positive controls were included, and the data suggested no retention of EBS in the membrane filter; however, approximately 33% (pH 4.3), 15% (pH 7.4), and 11% (pH 9.9) of TPTH was retained by the filter. The experimental solutions and filtrates were analyzed by liquid chromatography with tandem mass spectrometry to determine organometallic retention due to complexation reactions with DOM. The results of this project provide critical insight to the environmental fate, transport, and toxicity of organometallic chemicals.
---
A Hierarchical Framework For Norm-Aware Planning And Reinforcement Learning
Stephanie Milani
Marie desJardins, Now at Simmons University; Katia Sycara, Carnegie Mellon University
Autonomous agents acting in complex, social environments must learn new tasks and create plans to accomplish goals – all while incorporating human norms, or socially acceptable patterns of behavior, into their decision-making process. Previous work has made strides in improving the efficiency of these agents to complete their goals by enabling them to decompose complex problems into a hierarchy of distinct, related subgoals, called abstract Markov decision processes (AMDPs). Each subgoal restricts the environment that the agent is in such that they can only perform actions and consider objects that are relevant to that particular subtask. In this work, we extend the AMDP framework so that each subtask also includes the relevant human norms that the agent must consider when learning and solving each task. To our knowledge, this is the first work enabling autonomous, norm-aware agents to learn and plan at various levels of abstraction in a way that is scalable and generalizable.
This work was funded, in part, through an Undergraduate Research Award from the UMBC Office of Undergraduate Academic Affairs and an NSF REU at Carnegie Mellon University.
---
"Humphrey Jennings: Voice Of The People Or Propagandist For The British Empire?"
Morgan Miller
Daniel Ritschel, History
I expand my previous research on the documentary films of Humphrey Jennings to dig deeper into the historiographical debate surrounding Jennings' work and significance during World War II. Historians writing about Jennings are divided into two groups: those who portray Jennings as an artistic filmmaker who accurately captured the popular mood of patriotic determination in wartime Britain, and those who see him as a skillful propagandist who created the foundations for the myth of the "People's War," designed mainly for consumption by American public opinion. In this presentation, I intend to examine the two sides of this historiographical debate, and then offer my assessment of Jennings' purpose as an artist and filmmaker.
This work was funded, in part, through an Undergraduate Research Award from the UMBC Office of Undergraduate Academic Affairs.
---
Improving Organization In Student Writing
Jacob Mohammadi
Cheryl North , Education
Writing is a critical skill for students to master and organization is the aspect of writing that students in this study struggle with most. For this study, organization is defined as the coherence of the internal structure of the text. This study involves three ninth grade English classes at an urban high school who are entering the International Baccalaureate (IB) program. The IB program is one in which writing is of critical importance because students must perform at the college level. In order to ensure that student writing reaches the level that it needs to for IB students were be taught a standardized method of organizing their critical essays. This method was modeled for them through example essays. After looking at the example essays students were given several days in class to work on their own critical essays; during which time students were given feedback on their work to ensure that they understood how to organize their ideas properly with regards to the standardized method they were given. Given that the school is based off of an IB curriculum, the IB rubric was used to assess students' ability to organize their critical essays.
---
H.L. Mencken – Disturber Of The Peace – In The 21st Century.
Ryan Mohler
Christopher Corbett, English
H.L. Mencken was the most influential journalist and popular critic of the first half of the 20th century. A native of Baltimore with a half century affiliation with the Baltimore Sun, Mencken was also the editor of two of the nation's most widely read magazines – The American Mercury and The Smart Set. Although he has been dead since 1956, Mencken's influence remains impressive. He has been the subject of at least four major critical biographies in recent years. After Mark Twain, Mencken is said to be the most frequently quoted American writer and a daily Google search will show how true that remains. But what would "the Sage of Baltimore" think of the world we now inhabit? What would the writer behind such celebrated events as "The Scopes Monkey Trial" think of the world of Donald Trump. For many years it has not been uncommon to observe writers to newspapers and magazines wonder "what would H.L. Mencken say if he were alive today?" I think Mencken's shelf life remains healthy. Many of the things he railed again – particularly fundamentalist Christianity and quackery – to cite but two – remain serious issues in 2019.
---
Interpreting The Past: Analyzing Multiple Sourcesto Improve Students' Corroboration Skills.
Terrence Monroe
Tim Johnson, Education
Corroboration is one of the many skills essential to historians and scholars alike. In most scholarship, evidence must be corroborated in order to ensure validity. Practicing this skill in middle school will only benefit students as they enter higher levels of education and the working world. It was the purpose of this research to enhance seventh grade Geography and World Culture students' corroboration skills towards mastery. The student group selected for this research involved two teachers, 23 students, 10 boys and 13 girls; one student had an individual education plan. The data for student growth came from students' analysis of multiple sources from multiple perspectives to create an evidence-based interpretation of a historical event as measured by item analysis on relevant items embedded in classwork and formal observation. These sources were then be compared to the original baseline data to show growth. A scoring system of one to four was used according to my baseline data all students have received a two or less. The goal is that all students will improve their score to a three or a four.
---
Microscopic Processes That Shape The High Energy Universe: Teaching Physics With Art
Rachel Morin
Markos Georganopoulos, Physics
Artists have historically worked with scientist in universities to create photographs of magnetism and collisions that unite our mathematical understanding of the subjects with what we can observe in the physical world. However, processes that describe the emission behavior of galaxies are difficult to describe quantitatively, requiring extensive mathematical treatment. With visual animations of electrons and photons we can make these processes as intuitive to understand as the physics we experience in everyday life. To represent the electrons, photons, and other subatomic particles, I used photographic light painting techniques. For example, light on a string was moved in a spiral motion, mimicking the path of an electron in a magnetic field. When put together, the animations of particles interacting began to describe the physical processes of our high-energy universe. The results of this project are available on a website with descriptions of how each process can be seen in the emission diagrams of observed galaxies. Accessible by the public, these animations will serve as a source for education and research.
This work was funded, in part, through an Undergraduate Research Award from the UMBC Office of Undergraduate Academic Affairs.
---
Mathematical Model Of A Novel Pathway For PI3K Independent Nuclear Influx And Efflux Of Foxo1 In Skeletal Muscle Fibers
Saida Muktar
Bradford Peercy, Mathematics and Statistics
Skeletal muscle atrophy is a decrease in the mass of the muscle that usually occurs during disuse and aging or as an accompaniment of diseases. The Foxo transcription factors, serve as key activators of muscle protein breakdown during atrophy. The time course of nuclear-cytoplasmic distribution of Foxo1 was studied and mathematical models were used to show the modulation of nuclear influx and efflux of Foxo1 by IGF-I/PI3K/Akt pathway in skeletal muscle fibers. The mathematical model of nuclear-cytoplasmic movements of Foxo1 provides values for unidirectional influx and efflux under various experimental conditions, and help determine the properties of Foxo1 phosphorylation/dephosphorylation status in nuclei and cytoplasm of skeletal muscle fibers. We were able to extend these models to see the effects of PI3K within the IGF-I/PI3K/Akt pathway. Recent experimental results from the Schneider lab (UMB) show that PI3K-inhibition does not block IGF effect on N/C, but perhaps delays it, while Akt inhibition prevents the effect. We show in a model that having a parallel, PI3K independent pathway for Akt activation can explain the current data and what range of parameters facilitate this explanation.
---
Cross Hairs : Existing In Black Fat Femme Opposition
Morgan Mullings
Tanya Olson, English
Intersectionality is a theory describing how discrimination not only interlocks but cannot exist independently of the multitude of forms it takes on i.e. race, gender identity, sexual orientation, etc. Much like they do not act independently in society, they do not exist independently in the people that hold prosecuted identities. As a writer, I had always felt the need to choose one part of myself to sit with and present within my art. Whether it be blackness, womanhood, or other identities I occupy, they, like intersectionality, do not occupy me outside of one another. Cross Hairs: Existing in Black Fat Femme Opposition is a spoken word performance of poems written by myself and performed with the coupling of a projection of both abstract and figurative images and sounds. The goal is to aid the viewer in visualizing and beginning to empathize with not only my experience and complexities of being a woman of color but the experience of any person who may occupy multiple marginalized identities.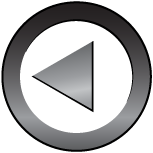 ---
Combating Academic Inequity: A Community Based Approach To Cultivating A Love For STEM Within Students Of Color
Shadia Musa
Tamara Bhalla, American Studies
Students of color tend to underperform academically in comparison to their white counterparts. Minority students are also less likely to pursue higher education in STEM; as a result, the STEM disciplines are overwhelmingly white. The demographic of fields must be diversified, as the consensus among the STEM community is that advancements in the fields require diversity in ability and people. By analyzing the academic performance of a middle school in Baltimore City and comparing this performance to data on median income, property value, prevalence of crime, etc. of the school's surrounding area, this research determines that negative social and environmental factors cause academic inequity among students of color. To combat this inequity, this research advocates for Community Based Learning (CBL), a non-traditional educational method that promotes inquiry based learning. By combining school community with inquiry (i.e. solving community issues as a mode of STEM application), students retain difficult STEM concepts more effectively and gain interest in the discipline itself, as students have direct impact on the betterment of the space where they learn and live. As a result, students of color are more likely to maintain interest in STEM throughout their academic career.
---
Investigating The Relationships Between Therapeutic Bond, Self-Efficacy, Therapy Conditions and Treatment Adherence
Tanzeem Naqvi, Alicia Wiprovnick1, 1Psychology, UMBC
Carlo DiClemente, Psychology
Alcoholism and other substance use disorders are highly prevalent in the United States. To overcome drug dependence, an individual must have confidence in their ability to quit (self-efficacy) and make efforts to do so, while treatment providers should facilitate a supportive environment that promotes change. Motivational Interviewing is widely used in treating addiction and entails four principles for providers: have empathy, avoid hostility, help patients recognize goals and foster self-efficacy (Miller and Rollnick, 2012). These principles are key aspects of therapeutic bond, the relationship between the patient and treatment provider. Studies have shown that stronger therapeutic bond is associated with positive treatment outcomes (Wiprovnick, Kuerbis, and Morgenstern, 2015). Previous studies have examined self-efficacy and therapeutic bond, yet few have investigated the relationship between these variables and treatment compliance. This project will explore the relationships between therapy conditions, therapeutic bond, medication adherence and changes in self-efficacy within Project COMBINE, a study investigating medication and treatment conditions for alcohol abuse. Secondary data analyses will be performed using ANOVA and regression to determine if therapy conditions lead to increased self-efficacy and medication compliance, if higher therapeutic bond predicts compliance and to examine if therapy conditions, therapeutic bond and compliance predict increases in self-efficacy.
---
Modern Dualism In Korean Contemporary Art
Sarah Natterman
Kyung-Eun Yoon, Modern Languages, Linguistics, and Intercultural Communication
Former South Korean President Park Geun Hye's Administration (2013-2017) sparked protest throughout Korean society for controversies and injustices against the people. This research investigates which of Park's policies and institutions had the greatest impact on visual arts at that time, how they adapted in response, and, if any effects of the administration have remained. To answer these research questions, academic journals about Park's election, administration, and impeachment are used in conjunction with analyses which examined the institutionalization of Korean art and the history of political art movements. Installations from native Korean artists during the Park Administration and the 2016 Gwangju Biennale are analyzed as raw data. This study discovered that the Park Administration had two contrary effects on Korean: a resurgence of the Minjung Art Movement led by the common people against Park, and a globalization of government-supported art that arrived on the international stage. Korean art simultaneously maintained its position as a rally point for public protest while hiding true Korean sentiments from a global audience. While a global audience might need to search harder for authentic uncensored art, the art of Park's Administration demonstrated how government censorship does not cease the truth of the masses from surfacing.
---
The effects Of Ferric Chloride, Chitosan, And Aluminum Sulfate Coagulants On Struvite Particle Size
Ouriel Ndalamba, Michael Fleming
Lee Blaney, Chemical, Biochemical, and Environmental Engineering
Phosphorus loading into the Chesapeake Bay contributes to the formation of dead zones that adversely impact water quality and aquatic life. Our group has previously investigated phosphorus extraction and recovery from poultry litter in the form of struvite, which is a slow-release fertilizer that can be sold to markets outside of the Chesapeake Bay watershed. To optimize the production of struvite, this research examined the addition of coagulants to filtered poultry litter extracts to (i) increase the size and (ii) reduce the settling time of struvite particles. We investigated the effects of ferric chloride, chitosan, and aluminum sulfate on (1) phosphorus recovery from filtered poultry litter extracts, (2) the particle size distribution of recovered struvite particles, and (3) the morphology and chemical composition of the recovered particles. The three coagulants were separately dosed at equal concentrations into filtered extracts generated from 40 g/L poultry litter slurries. The residual phosphorus concentrations were measured to calculate recovery efficiency. Particle size distributions were recorded using dynamic light scattering, and the morphology and composition of the solids were analyzed using scanning electron microscopy with energy dispersive spectroscopy. Ultimately, this presentation will document the most effective way to generate struvite in nutrient recovery operations.
---
Preparation And Characterization Of Thin Cellulose Hydrogel/PVA Electrolyte Membranes For Battery Use
Karla Negrete
Deepa Madan, Mechanical Engineering
The synthesis of a gelatinous electrolyte membrane composed of cellulose hydrogel, derived from wood, with varying ratios of Polyvinyl acetate (PVA) and potassium hydroxide (KOH) will be reported on in this study. Characterization have also been completed, as it is a necessary measure to determine and compare the ionic behavior of the membrane structures. Findings for these membranes reveal that, with varying additives to the hydrogel, its stability and degree of crystallinity are variable. The latter results could be verified with the use of x-ray diffraction (XRD) and fourier transform infrared (FT-IR) spectra studies. The average best ionic conductivity obtained was 75.01 mS/cm from a hydrogel: PVA: KOH sample. The latter ionic conductivity results for a gelatinous electrolyte membrane can be compared to those reported values for solid gel electrolytes. Results such as these show promising toward the effort of replacing solid gel electrolytes with their gelatinous electrolyte counterparts.
This work was funded, in part, through an Undergraduate Research Assistantship Support (URAS) Award from the UMBC Office of the Vice President for Research.
---
Assay development For N2-Ethylguanine Using Liquid Chromatography- Triple Quadrupole Mass Spectrometry Instrumentation
Avi Newman, Josh Wilhide1, 1College of Natural and Mathematical Sciences
William LaCourse, College of Natural and Mathematical Sciences
When pregnant women imbibe alcohol, they cause irreversible congenital defects to the fetus. These include small head size, low body weight, and various other mental and physical problems that will adversely affect their entire life. While there isn't a cure for these defects, referred to as Fetal Alcohol Syndrome (FAS), early detection and treatment can prove immensely beneficial in mitigating symptoms and improving the health of the affected individual. The modified nucleoside N2-Ethylguanine, an ethylated form of the nucleobase Guanine found in DNA and RNA, acts as a potential biomarker for this condition, since it is produced directly by alcohol consumption. Detection and quantification of this compound could prove instrumental for the quick diagnosis of FAS. The focus of this project is the detection of low levels of N2-Ethylguanine using liquid chromatography with triple quadrupole (LC-TQ) mass spectrometry (MS). For initial experiments, Guanine and N2-Methylguanine serve as an analog (due to cost and availability) to the compound of interest, providing a baseline for detection and methodology that can then be translated to the detection of N2-Ethylguanine. The following will be determined: limit of detection (LOD), limit of quantification (LOQ), and other analytical figures of merit (AFMs).
This investigation was sponsored by NIH/NIGMS MARC U*STAR T3408663 National Research Service Award to UMBC.
---
Symmetric Convergence Dynamics
Emmanuel Newsome
Belay Demoz, Physics
On September 28, 1997, a dry, cold front passed over central Oklahoma from the Northeast, converging with a warm, moist front from the Southeast. The orientation of the two fronts resulted in a symmetric-collision (known as "symmetric convergence") that caused moist surface air to rise and form clouds over central Oklahoma. This convergence occurred at night when convection should be low and exemplifies how simple air flow dynamics could lead to clouds and precipitation. In this study, we investigate the dynamics of the frontal collision and determine the subsequent speed of the frontal boundary across Oklahoma. The speed is an indication of the atmospheric stability and an indicator of how far this boundary layer convergence (BLC) will travel and form clouds – i.e. needed for forecasting the storm. We found, using surface pressure records, that the velocity of the BLC across five different sites was, on average, 12.163 ± 1.870 m/s. The variable nature of the speed and its comparison with theoretical calculations provide important clues of the atmospheric conditions. We will present our methods of study, comparison with theoretical calculations, and other details of the dynamics of this event. §
This material (or research) is based upon work supported by the National Oceanic and Atmospheric Administration, Educational Partnership Program, U.S. Department of Commerce, under Agreement No. #NA16SEC4810006.
---
Conservative Interest In British Fascism In The 1930s
Adam Ng
Daniel Ritschel, History
As Sir Oswald Mosley's British Union of Fascists (BUF) gained prominence over the course of the 1930s, a number of Conservatives began to express their interest in the movement in the hope that it could solve the economic decline that had plagued the country since the end of the First World War. Some historians view their interest in fascism as a product of the uncertainty of the period and tactical questions over the state of the Conservative party and its ability to lead Britain through such turbulent times. My essay seeks to complicate this discussion by shedding light on the ideological appeal of fascism to Conservatives. Research in the personal papers and newspaper coverage of three prominent Conservative figures reveals that they became attracted to the BUF due to a significant ideological overlap between their far-right ideas and fascist ideology.
This work was funded, in part, through an Undergraduate Research Award from the UMBC Office of Undergraduate Academic Affairs.
---
Making Sense Of The Fall: Vegetius And War In Rome's Final Century
Alan Nguyen
Molly Jones-Lewis, Ancient Studies
The Roman author Vegetius is best known for his military treatise, the Epitome of Military Science. Asides from its discussions on matters of ancient warfare this treatise is a call for the late Roman military to revert to their quality under the Principate, which the author views as superior. One must ask why Vegetius views the legions of the Principate as superior to those of his day. Therefore, it is necessary to understand the armies of the late empire along with external and internal threats they faced. Opponents such as the Germanic tribes, Sassanids, and Huns were forces the Romans of Vegetius's time could not simply overcome by strength alone, despite their many efforts to adapt and innovate. Vegetius himself implies as much in the Epitome, when he discusses how Roman forces should face naval combat and siege warfare. He makes sure to detail the myriad of weapons and relatively advanced technology Romans would use and contend with, in essence stating that the enemies Romans could be expected to face were those strong enough to challenge them on land and sea, where they supposedly held complete dominance. Vegetius aggrandizes Rome's military past to rationalize its relative decline during his time.
---
Confirming And Identifying Dimensions Of Learning Engagement To Predict Performance In College STEM Gateway Courses
Tiffany Nguyen
Shuyan Sun, Psychology
Research demonstrates that learning engagement improves academic performance and contributes to long-term involvement in education. Despite the consensus that engagement is a multidimensional construct, different factor structures were found in previous studies. This study aimed to confirm the factor structure of engagement and identify dimensions of engagement that predict performance in STEM gateway courses. Participants were 227 UMBC students (59.5% females; 14.5% Black, 33.9% Asian, 6.6% Latinx; 48% freshmen; 44.9% living on campus) taking a biology course in Fall 2017. They completed a demographic questionnaire and a 36-item measure of engagement online. Final grades were obtained from official transcripts. Major results from confirmatory factor analysis and structural equation modeling are as follows: (1) consistent with prior research, there are four unique factors of engagement (cognitive-behavioral engagement, cognitive-behavioral disengagement, emotional engagement, and social engagement), and (2) among all engagement factors, behavioral-cognitive engagement and emotional engagement had the strongest effects in predicting final grades after controlling for participant gender, ethnicity, parental education, class standing, and whether English was the first language. These findings suggest that educational interventions should foster positive attitudes towards STEM courses and facilitate the development of effective learning behavior.
This work was supported by the Spencer Foundation.
---
Prevention Of RNA Aptamer Degradation To Create Biosensors For Therapeutic Drug
Howard Nicholson, Peter Bailer, Bilal Mughal
Jennie Leach, Chemical, Biochemical, and Environmental Engineering
Therapeutic drug monitoring is an innovative field due to increasing costs of drugs, rising resistance to antibiotics, and patient-to-patient variabilities. Effective drug monitoring requires biosensors that detect drugs with accuracy and specificity in complex mixtures such as blood. Proteins and enzymes in blood can interfere with biosensor performance. To address this problem, our team will create biocompatible surface bound electrochemical aptamer-based biosensors that are protected by hydrogel materials to allow for real-time drug monitoring.The fundamental principle underlying drug monitoring using RNA is the specificity of the RNA to the target molecule. The problem is that RNA is easily degraded by enzymes in the blood. To solve this, a membrane that is compatible with the biosensor and hydrogel must be created to allow for a platform with rapid response and target specificity. This is important because it will increase the efficacy of drug delivery by accounting for patient variability and dosage compensation.The ultimate goal of this project is to develop sensors that are biocompatible with various interfaces to understand the molecular basis of disease progression, diagnostics and treatment. In order for this to be possible, a method must be determined to protect RNA from enzyme degradation.
This work was funded, in part, through an Undergraduate Research Assistantship Support (URAS) Award from the UMBC Office of the Vice President for Research.
---
Teaching Literary Arts Through Comic Books
Drue Nixon
Gib Mason, Interdisciplinary Studies
I conducted market research in order to determine if there are was a demand for a summer camp where children would learn how to create their own comic books. Once I finished surveying the local market, I concluded that there were no summer camps in the Howard County area devoted to creating comic books. I then started the process of organizing my own camp. I first secured a location at UMBC Training Centers in Columbia, MD. I then created a flyer and registration forms and distributed them to local businesses in the area. I also partnered with local art education charities such as Society Ink and asked the heads of the organizations to share the flyer with parents. The flyers generated a lot of interest amongst parents. I soon developed a curriculum which integrated the core concepts of creative writing, art, and comic book theory. Through the research experience, I learned the value in conducting thorough market research, developing an innovative curriculum which allowed students express their creativity to its fullest potential and walked out with a greater understanding as to how to structure a narrative. Due to the success and interested from the inaugural camp, I am operating another camp this coming summer. I hope to expand the learning programs in the near future.
This work was funded, in part, through an Undergraduate Research Award from the UMBC Office of Undergraduate Academic Affairs.
---
Analyzing The Influence Of Entresto On The Senescence And Resilience Of Drosophila Melanogaster
Neeraj Ochaney, Nick Khosravian, Anna Yaschenko, Dr. Peter Abadir1, 1Geriatric Medicine, Johns Hopkins University
Jeff Leips, Biological Sciences
Physical resilience, the capacity of an organism to recover after a stressor, is thought to decline with age. In natural populations, the rate of this decline is observed to vary among individuals. This variation has a genetic basis. In this study, we evaluated the effectiveness of the combination drug Entresto, consisting of Valsartan and Sacubitril, on climbing speeds of male Drosophila melanogaster of a single genotype at different ages pre- and post-stress. We treated flies from the DGRP 229 line, an inbred line derived from a natural population, with three different concentrations of Entresto and recorded survivorship, as well as climbing data. Survivorship results were analyzed using a box-cox regression analysis, while climbing data was analyzed using ANCOVA. The study showed that Entresto affects lifespan and endurance. Additionally, we determined that the optimal concentration of Entresto for fly survival was 1.0mM through a survivorship assay. Future studies will examine age-specific resilience using different genotypes to identify genes that contribute to individual differences in resilience and those that predict a positive response to drug treatment. Determining the cause of variation in drug response will have applications in the budding field of personalized medicine.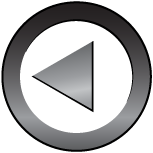 Understanding The Emotional Lives Of Underrepresented Engineering Students In Context
Olakunmi Ogun
Jiaqi Gong, Information Systems
A well-documented disparity in STEM fields has received research attention for decades. Minority students in STEM experience greater stress and hostile campus climates than their non-minority counterparts. Most educators and students underestimate the effect of stress and cognitive dissonance. It impairs STEM persistence such as science identity, self-efficacy, and outcome expectations. This project aims to increase the retention and success rate of STEM majors from underrepresented backgrounds through an interdisciplinary and multi modal model. This will create comprehensive understanding of their experiences towards the design of better intervention programs. This project will investigate the emotional lives of students from underrepresented backgrounds. This helps us understand the coping strategies and mediation process that link learning experiences and STEM persistence. First year involves designing experimental protocols like the sensing modeling system, data collection protocol. The second year involves educational data mining to identify the differences/variations between minority and majority engineering students. It also focuses on developing factor analysis models to explore the implications for next-step intervention strategies. Successful completion of this project will inform investments in broadening participation programs, institutional and classroom policies and procedures, and intervention programs designed to increase the retention and success of engineering students from underrepresented backgrounds.
SAIL.
---
Creating Fabrication Instructions For A DIY Therapy Device
Fayokemi Ojo, Mikhail Dorfman
Foad Hamidi, Information Systems
This research project looks specifically at the SenseBox, a Do-It-Yourself (DIY), low-cost, open-source, customizable hardware/software prototyping platform to turn everyday objects into audio triggers for users with diverse abilities. The DIY nature of SenseBox lowers the cost barrier, and its simple user interface makes it so that users with varying skill sets can utilize it, unlike similar devices used for speech-language or musical therapy that are costly and difficult to use. The Sensebox was created and modified by researchers with technical backgrounds. However, this device is intended to be used by therapists that may not have a lot of technical skills. In order to ensure that this device is truly DIY, we must ensure users with different skill sets can properly replicate the device. The methodology involves producing multiple functional prototypes in order to determine the feasibility of the steps required to create a SenseBox as well as exploring fabricating the enclosure using 3D printing. I focused on trialing the fabrication process, simplifying project documentation and ensuring that it is accessible and properly explained for non-technical users.
This work was funded, in part, by UMBC McNair Scholars Spring Research Institute.
---
A Novel Approach To Using Fast Microdialysis With A Glucose Binding Protein Biosensor For Continuous Glucose Monitoring
Feyisanmi Ojo, Olumide Ojo, Hediyah Sadeq, Sheniqua Brown, Valencia Watson
Leah Tolosa-Croucher, Center for Advanced Sensor Technology; Govind Rao, Chemical, Biochemical, and Environmental Engineering, UMBC
Bioprocesses involve the production of chemicals, fuel or biological material using the innate machinery of living organisms. During the bioprocess, it is important that the cells have access to essential nutrients, such as glucose, to maintain cell viability. Our research group studies bioprocesses in minibioreactors and develops novel sensors and techniques for continuous monitoring of analytes. We hypothesize that by using minimally invasive sampling fast microdialysis techniques in a loop microdialysis probe, we can detect glucose within the sensitivity range of our sensor. We used a fluorescently probed, monocysteine mutant, GBP ( L255C) with micromolar sensitivity (LOD .04uM) as our sensor. Results showed that increasing the flow rate of the perfusion buffer, PBS, decreased the mass transfer efficiency of the loop probe. At a flow rate of 100µL/min, the dialysate didn't require an additional dilution step. However, we also found that at high flow rates, this single-use loop probe fails/leaks. To verify the findings from our dynamic experiment, we ran a series of static experiments with various time constraints up to one minute in solution using a cassette probe and our findings matched that of the dynamic experiment. Further development is needed to design an enhanced probe for our usage.
Funding: National Science Foundation Louis Stokes Alliances for Minority Participation Award #1619676.
---
Correlating Gramicidin Ion-Channel Formation To Artificial Membrane Dynamics
Temiloluwa Okusolubo
Elizabeth Kelley, NIST Center for Neutron Research; Michihiro Nagao, NIST Center for Neutron Research
Studies have found that changes in membrane characteristics like fluidity and thickness correlate to how different sub-types of somatic cells respond to changes in their environment. Investigating the effects of different conditions on membrane dynamics is therefore important to understanding both biological membranes and cellular function. Qualitative and quantitativeanalyses of membrane structure and dynamics reveal some of these effects. Neutron scattering techniques reveal structural characteristics in sub-nanometer to tens of nanometers scales. These techniques allow us to examine the structure and motion of 5 nm thick lipid membranes. Past experiments using small angle neutron scattering (SANS) and neutron spin echo spectroscopy (NSE) have given insight into membrane response to the presence of protein. In this study, the response of unilamellar vesicle membranes to the addition of increasing amounts of gramicidin is further analyzed. Artificial vesicles composed of gramicidin and a lipid of interest are extruded to 100 nm in diameter. SANS and NSE experiments allow us to probe the membrane at nanoscale levels. SANS provides data containinginformation about the membrane structurecan be gleaned. To understand more about the dynamics of the membranes, NSE was used to extract aspects like height fluctuations, stretching, and bending in the membrane.This work was funded by the Center for High Resolution Neutron Scattering.
---
The Effects Of Neuronal Network Plasticity And Refinement In Drosophila Melanogaster
Cheyenne Oliver
Fernando Vonhoff, Biological Sciences; Lee Harkless, Biological Sciences, UMBC
This project studies the molecular and cellular mechanisms regulating the development and plasticity of neuronal networks. Neurological diseases such as schizophrenia and autism are associated with aberrant removal of synaptic connections, a process called synaptic refinement. However, the molecular and cellular mechanisms underlying synaptic refinement remain poorly understood. We used Drosophila fruit flies to study the neuronal network regulating rolling, an escape behavior observed in larvae after nociceptive stimulation. We used genetic tools to selectively manipulate different cellular network components by enhancing or silencing their excitability. Consequences of these manipulations were examined at the behavioral level by quantifying rolling response as well as at the anatomical level by analyzing dendritic and axonal projection patterns. We tested whether inhibition of a subset of neurons would cause a homeostatic response by another neuronal subset to maintain network function at the normal level. Preliminary results indicated that rolling responses were significantly suppressed by silencing of nociceptive class-IV sensory neurons (C4da) and the Basin4 interneuron. Additionally, mutations in genes known to be involved in synaptic refinement led to abnormal C4da axonal projections. This study will likely advance our understanding of synaptic plasticity and refinement by studying mechanisms likely to be conserved among different species.
Natural Sciences Pre-Professoriate Fellowship to FV.
---
Did You Serve At Antietam; Civil War Veterans 75 Years Later
Michelle Oliver
Anne Rubin, History
To prepare for the 75th anniversary of the battle of Antietam the organizers of the National Antietam Commemoration sent questionnaires to all remaining living civil war soldiers. Within the questionnaires, they were invited to a reenactment of the battle of Antietam as well as the name of the unit they served with. The general lack of support for Antietam 75th anniversary differs from the 75th anniversary of Gettysburg that happened just a year later. My research, through analyzing these questionnaires, shows what these last few living veterans of Antietam remembered and described their service. My research assesses the veterans' reports and memories of the event in comparison to the actual events of the battle. My research attempts to understand where memory may fail and where the contradictions between these two reunions. This will give us a snapshot of how the civil war was viewed within the 1930s and possibly the factors that inspire changing attitudes.
---
Uncovering The Genetic Basis Of Courtship And Naive Ethanol Odor Preference In Drosophila Melanogaster
Ryan Oliver
Fernando Vonhoff, Biological Sciences; Noah, Biological Sciences Graduate Program, UMBC
This study tests how the relationship between genetics and sociability in the fruit fly Drosophila melanogaster triggers an addiction-like state preceding their first exposure to alcohol. Previous research demonstrated that sexual deprivation in Drosophila males caused them to consume alcohol at a higher rate. In addition, Drosophila show a certain degree of naïve ethanol odor preference (NEOP) because they are innately lured to fermented fruit. It has been previously suggested that flies with high NEOP levels may be predisposed to consume more alcohol through adulthood. We tested virgin and mated flies of different ages in T-maze traps containing apple juice supplemented with ethanol in one arm. Our data indicate that courtship status was relevant to NEOP in males, but not females. Three-day-old virgin males showed a significantly higher NEOP to 23% ethanol than those that just mated. By contrast, females of all ages consistently avoided the side containing the 23% ethanol, independent of their mating status. Moving forward, we plan to uncover some of the genetic and cellular mechanisms that contribute to this dynamic phenomenon, as it is a pivotal step to understand the neurobiology of addiction. §
---
Evaluating The Impact Of Early Childhood Malaria On Normal School Progression In Ghana
Anna Gifty Opoku-Agyeman
Thomas Gindling, Economics; Lauren Cohee, Institute of Global Health, University of Maryland, School of Medicine ; Seth Gitter, Department of Economics, Towson University
Five hundred million school-aged children worldwide were at risk for malaria, a mosquito-borne disease caused by mosquitoes parasites, in 2010, and the burden was greatest in sub-Saharan Africa. Historically, research has revolved around malaria's immediate effect on children ages 5 and below because of their high mortality rate and the likelihood of severe disease. Though some studies suggest that malaria worsens school outcomes, only a few studies address the long term effect of the disease on educational attainment. The overall aim of my paper is to determine whether experiencing malaria at an early age, between ages 0 and 5, negatively impacts school progression among primary and secondary school students in Ghana. I use data from the 2012/2013 Ghana Living Standards Survey and regional malaria incidence rates from 2000 to 2005 to conduct regression analyses on the relationship between early childhood malaria and the probability that a student will be delayed in his or her academic trajectory. Delay constitutes enrolling in primary school late, dropping out of school, or staying behind a grade. I hypothesize that the expected sign of this coefficient will be positive indicating that individuals who experience early childhood malaria are less likely to normally progress through school.
This work was funded, in part, through an Undergraduate Research Award from the UMBC Office of Undergraduate Academic Affairs.
---
Analyzing The Monomeric Conformation Of The HIV-1 5′-Leader RNA Using Nuclear Magnetic Resonance Spectroscopy
Matthew Orellana
Michael Summers, Chemistry and Biochemistry
The human immunodeficiency virus-1 (HIV-1) infects millions of individuals around the globe and is currently treated with a medication cocktail, where each drug targets a specific viral protein. The 5′ Leader (5′-L) of the HIV-1 RNA genome is a highly conserved region that is constantly in equilibrium between a monomeric and dimeric conformation, which has not been exploited as a therapeutic target. We have used nuclear magnetic resonance spectroscopy to extensively probe the secondary structure of the monomeric conformation with the addition of the native guanosine cap. In order to confidently assign signals from the 5′-L, we have constructed various fragment controls and used nucleotide-specific labeling schemes to collect data that can then be overlapped with the full length 5′-L. Some structural findings we have made include data that suggest that the U5:DIS region is in an extended form, where it was previously thought to have been a pseudo-knot; as well as the polyA region in the monomeric conformation being unstructured, which would support the translation of the RNA. We intend to study the monomeric conformation of the HIV-1 RNA in order to determine its secondary structure and ultimately its 3-D structure with the native cap.
This investigation was sponsored by NIH/NIGMS MARC U*STAR T3408663 National Research Service Award to UMBC.
---
Role Of The N-myc Downstream Regulated Gene (NDRG) 1 In The Adaptation Of The Kidney To Low Oxygen
Afia Osei-Ntansah, Jong Park
Rachel Brewster, Biological Sciences
Oxygen deprivation, which occurs in many diseases, can result in cellular damage. However, many organisms have evolved adaptive mechanisms to cope with low oxygen. Under anoxia (0% oxygen), zebrafish enter a hypometabolic state characterized by reversible developmental arrest. The molecules that sense low oxygen and orchestrate arrest are for the most part unknown, yet knowledge of such signals would be beneficial for therapeutic purposes. Through metabolic profiling, the Brewster laboratory found that lactate was up-regulated under anoxia. Lactate has been shown to bind to NDRG3 in hypoxic cancer cells and promote cell survival, thereby identifying lactate/NDRG as a candidate signal for adaptation. We have further found that NDRGs are expressed in tissues with high metabolic demand. My research project focuses on NDRG1 in the embryonic kidney and ionocytes. Preliminary data indicate that NDRG1 is localized to the cytosol of ionocytes under normoxia and shifts to the cell cortex under anoxia, where it downregulates the Na-K-ATPase pump. My goal is to determine whether this change also occurs in the kidney. To address this, I am employing co-immunolabeling using NDRG1 and Na-K-ATPase antibodies to examine NDRG1 localization. If correct, this model represents a novel response mechanism to low oxygen.
This investigation was sponsored by NIH/NIGMS MARC U*STAR T3408663 National Research Service Award to UMBC
---
Infrared Emission Spectroscopy Techniques
Angela Ossana
Bradley Arnold, Chemistry and Biochemistry
Recent advances in laser-induced infrared emission spectroscopy (IRES) will be described. IRES provides information that is molecular structure dependent, like infrared absorption spectroscopy, but is "zero-background" like UV-fluorescence spectroscopy. Thus IRES exhibits the advantages of both technics since it simultaneously specific and sensitive. Laser impulses are used to excite samples of interest, and this energy causes the molecules of the sample to vibrate. After excitation, excess energy is released from these samples through multiple pathways which commonly include fluorescence and the dissipation of heat energy. The heat energy released from these molecules is measured in the infrared wavelength region of the electromagnetic spectrum. The frequency of the emitted infrared radiation is dependent on the functional groups present and the molecular structure of the sample. A neodymium-doped yttrium aluminum garnet laser was used to excite samples of interest and the resulting infrared emissions were measured with a mercury cadmium telluride (MCT) detector. This research has confirmed these emissions are observable and that they allow differentiation of multiple sample types. With further development, this technology has the potential to detect explosive or dangerous materials rapidly and at significant, and safe, distances.
This work was funded, in part, through an Undergraduate Research Award from the UMBC Office of Undergraduate Academic Affairs.
---
Identifying A Role Of Skp2 In Border Cell Migration In The Drosophila Ovary
Yaw Owusu-Boaitey, Mallika Bhattacharya
Michelle Starz-Gaiano, Biological Sciences
Cell migration is essential to animal growth, development, and tissue repair. Extensive research has detailed the mechanisms of single-cell migration. Collective cell migration, however, is a less understood process which governs critical functions. The ovary of the fruit fly Drosophila melanogaster is a well-characterized system for investigating the genetic mechanisms that control collective cell migration. Within Drosophila, steroid hormone signaling ensures proper timing of migration by activating transcription of target genes. The project will thus determine a potential role of Skp2, a gene recently identified as a downstream target of steroid hormone signaling, in collective cell migration. Skp2 has ubiquitin ligase activity and thus may function in the post-translational regulation of other proteins. We are investigating flies with mutations that increase or decrease Skp2 function. We conduct antibody staining protocols to visualize proteins of interest within the egg chamber. If Skp2 functions in collective cell migration, then we expect to find egg chambers with migration defects in Skp2 loss-of-function mutants but not in Skp2 gain-of-function mutants. Skp2 and steroid hormone receptors have homologs in humans; therefore, determining the function of Skp2 in this pathway within Drosophila may be significant to understanding human steroid hormone signaling and cell migration.
---
Phylogenetics Of The Vittatum Group of Harvestmen Using 3RAD Short Read Sequencing
Mayukha Pakala
Mercedes Burns, Biological Sciences
Approximately 35 species of leiobunine harvestmen are found in North America, but phylogenetic relationships among these species are not fully resolved. The Leiobunum vittatum group consists of the four species Leiobunum vittatum, L. crassipalpe, L. relictum, and L. uxorium, but specific relationships between species are not concretely known. Short read DNA sequences from across the genome can be analyzed to generate phylogenetic trees in order to better determine the phylogenies of closely related species. Three-enzyme restriction associated DNA sequencing (3RAD) was used to generate short read sequences of vittatum group species with unique barcodes for each sample. This was achieved through restriction digest with the enzymes EcoRI, MspI, and ClaI. Once the samples were sequenced the data was processed using Stacks, a software pipeline for building loci from short-read sequences. The final stage of the pipeline consists of calling the variant sites in the population. Using the output from Stacks a maximum likelihood phylogenetic tree was generated using RAxML. The creation of the maximum likelihood phylogenetic tree will allow for the greater improved understanding of the speciation processes found among the L. vittatum group of harvestmen.
---
Electrophoretic Mobility Shift Assay Characterization Of The HIV-1 Matrix-tRNA Complex
Cheyenne Palm
Michael Summers, HHMI; Janae Baptiste, Chemistry and Biochemistry, UMBC
The human immunodeficiency virus (HIV) is a retrovirus that infects human T-cells and leads to a weakened immune response, leaving the body susceptible to other harmful infections. Although drug cocktails are available to treat HIV, rapid mutation of the HIV genome can render these therapies ineffective. Better understanding viral assembly, a process necessary for the manufacturing of new virus particles for which no therapies are commercially available, offers potential as a novel drug target. Assembly involves trafficking of the matrix protein (MA) to the plasma membrane by means of positively charged residues located in a basic patch on the surface of MA. Recent studies have shown that MA's basic patch interacts with cellular tRNAs prior to assembly. This work aims to characterize the structure and interactions of the MA-tRNA complex using nuclear magnetic resonance (NMR) spectroscopy. NMR structure determination requires conditions in which the complex is stable. To aid in the identification of these conditions, electric mobility shift assays (EMSAs) were employed to determine the stoichiometric ratio of MA to tRNA necessary for complex formation. Ultimately, better understanding these aspects of HIV biology may aid in the design of novel therapeutics.
This research was funded, in part, by a grant to UMBC from the Howard Hughes Medical Institute through the Pre-college and Undergraduate Science Education Program.
---
The Role Of Marital Quality And Parenting In Korean-American Children's Social Problem-Solving Reasoning Skills
Hye Jin Park, You Jung Seo1, Hyun Su Cho1, 1Psychology
Charissa Cheah, Psychology
Korean-American children's ability to reason through social problems in prosocial ways is associated with their positive social adjustment. Positive parenting, including parental warmth, predicts more positive social skills in children. Moreover, positive marital relationship quality has been found to lead to more parental warmth and children's prosocial skills. However, the mediating role of maternal warmth in the association between marital quality and children's prosocial problem-solving reasoning skills among Korean-American families is unknown. Thus, we examined: (1) the association between Korean immigrant mothers' marital quality and their young children's prosocial problem-solving reasoning skills, and (2) the mediating role of maternal warmth in the association between marital quality and children's prosocial problem-solving reasoning skills. Korean immigrant mothers with preschool-aged children (N=168) reported their marital quality and maternal warmth. Children were interviewed on their prosocial problem-solving reasoning skills. Results revealed that maternal warmth fully mediated the effects of positive marital quality on children's prosocial problem-solving reasoning skills. Specifically, higher levels of positive marital quality were associated with higher levels of maternal warmth, which in turn was associated with children's greater use of prosocial reasoning skills while solving social dilemmas. The significance and implications of these findings for Korean-American children's social adjustment were discussed.
This work was funded, in part, through an Undergraduate Research Award from the UMBC Office of Undergraduate Academic Affairs.
---
Optimization Of Conditions For Nuclear Magnetic Resonance Evaluation Of HIV-1 MA And TRNAs
Connor Parker
Janae Baptiste, Chemistry and Biochemistry
The human immunodeficiency virus (HIV) is a retrovirus that infects roughly 40 million people globally. Although therapies against HIV replication are available, rapid mutation of the virus permits evasion of these drugs. To better treat HIV patients, new therapies are required. One area of virus replication for which no treatment exists is assembly, a process involving the trafficking of the viral matrix protein (MA) to the plasma membrane as a prerequisite for virion formation. Recent work reported that MA interacts with cellular tRNAs prior to binding to the plasma membrane, thus identifying a plausible drug target as this interaction appears to prevent membrane targeting. To study this interaction, conditions under which tRNA and MA form stable structures independently as well as in complex are required. Nuclear magnetic resonance (NMR) spectroscopy was employed to evaluate the proper folding of HIV-1 MA and tRNAs independently. While salt is not required for MA folding, NMR analyses indicate that salt is necessary for tRNA tertiary structure. By better understanding the role of the MA-tRNA interaction in HIV replication, novel therapeutics may be developed to provide an additional target for HIV therapies.
This research was funded, in part, by a grant to UMBC from the Howard Hughes Medical Institute through the Pre-college and Undergraduate Science Education Program.
---
Is Baltimore City Meeting The Needs Of Students: The Integration Of Latinx Students Into Baltimore City Schools
Maia Parker
Jennifer Mata-McMahon, Education
This study examined the degree to which Latinx students are supported in Baltimore City Public Schools. With the recent influx Latinx immigrants the demographics of Baltimore City have changed within communities and schools, which has led to a need for schools in the city to adjust. While some schools now have a majority Latinx population, others have a small percentage. Many of the obstacles, such as language barriers, faced by these schools for supporting students are similar. Integration, viewed as a systemic support of students' academics, culture, community, and language plays a larger role in the academic success of the children coming into these schools. Interviews with administrators, ESOL coordinators,and teachers provided a deeper understanding of the services provided to Latinx students integration' and the perceived impact of these services on students' academic success. §
---
The Effect Of Sleep Hormones On Cancer Cell Growth And Response To Chemotherapeutic Drugs
Shirin Parsa, Devin Roller1, 1Department of Microbiology, Immunology, and Cancer Biology, The University of Virginia (UVA)
Daniel Gioeli, The University of Virginia (UVA) Department of Microbiology, Immunology, and Cancer Biology
Cancer patients have a disrupted sleep cycle following diagnosis and when undergoing treatment. We hypothesize that disrupted sleep stimulates cancer cell growth while reducing the efficacy of chemotherapeutic drugs. Our objectives are to determine if the diurnal addition of sleep hormones has an effect on cancer cell growth and drug response. First, we determined the effect of constant dosing of two sleep hormones that have opposite levels to each other – melatonin and the synthetic form of cortisol, dexamethasone – on the growth of two lung cancer cell lines, A549 and H1975. Results showed that both hormones did not have a dose-dependent effect on growth. We next cycled 100 ng/mL melatonin and 120 ng/mL dexamethasone in 12-hour intervals to model normal sleep while determining how cycling the hormones affects cell growth. Preliminary results suggest no effect of cycling on A549 cell growth and that dexamethasone represses H1975 cell growth. The long-term goal is to test the effect of sleep hormones and chemotherapeutics on cancer cell growth in a 3D tumor microenvironment and in other solid tumor types. Ultimately, we want to determine mechanistically if restoring healthy sleep in cancer patients would facilitate response to therapies. §
This work was funded by the R25 grant fromthe NCI. The grant number is 1R25CA206972. I am also a recipient of a UMBC Travel Award, so I was able to present this poster at ABRCMS (Annual Biomedical Research Conference for Minority Students) in Indiana in November 2018 (this past Fall).
---
Cognitive Profile Of Patients With Gaucher Disease And Heterozygous Mutation Carriers At Risk For Parkinson's Disease
Nishka Patel
Alta Steward, NHGRI Medical Genetics Branch; Grisel Lopez, NHGRI Medical Genetics Branch
Gaucher Disease is a lysosomal storage disorder characterized by mutationsin the GBA gene located on chromosome 1. Although the majority of individuals with Gaucher Disease (GD) are not diagnosed with Parkinson's disease (PD), a subset of individuals with GD and GBA1 mutation carriers will develop Parkinson's disease later in life. A statistical analysis of neuropsychological exams was performed to determine the areas of cognition in which patients of varying illness status and progression differed in.The exam that was used in the analysis was the Wechsler Adult Intelligence Scale (WAIS) which assesses both verbal and nonverbal skills through a variety of tests, such as the Verbal and Performance IQ tests.Patients were categorized based on whether they had a diagnosis of PD, with all patients being either a heterozygous GBA1 mutation carrier or having type 1 GD status.While both groups exhibited similar mean Verbal IQ scores, there was a significant difference in Performance IQ between the two groups, with the PD group having a lower mean score than the non-PD group. This between-group difference could provide clinicians with a better understanding of the areas of neurocognitive decline that individuals with GBA1-associated PD experience.
This work was funded, in part, by the NIH Office of Intramural Training & Education (OITE) and the Amgen Foundation.
---
Analysis Of Half-decay Response Duration To Various E-cigarette Chemicals In Mice Nasal Epithelium
Rishit Patel
Weihong Lin, Biological Sciences; Tatsuya Ogura, University of Maryland, Baltimore County
Electronic cigarettes (e-cigs) are introduced as a safer alternative for tobacco smokers as a part of tobacco control strategy. This assumption has not been tested using electrophysiology from low to high concentration. This study focuses on the effects of various chemicals present in e-cigs on mice nasal epithelia. The amplitude and duration of the responses could be used to evaluate sensory irritation of e-cig chemicals in the nasal epithelium. The analysis was performed using the following chemicals: ethyl maltol, vanillin, menthol, nicotine, ethyl vanillin, and cinnamaldehyde. In this project, 49 TRPM12-GFP and Chat-GFP mice were dissected and their nasal tissues were extracted. They were exposed to the aforementioned chemicals at different concentrations while performing the electro-respiratory gram (ERP). Half decay response duration from the peak amplitude was measured in seconds. Most chemicals tested showed that an increase in concentration increased the response duration until a certain concentration. Nicotine has the longest refractory period followed by cinnamaldehyde. Ethyl maltol and vanillin account for the shortest period of all the chemicals. E-cig chemicals induce electrophysiological responses in nasal epithelium dose-dependently. ERP is related to trigeminal response. So, the response suggests a potentially harmful effect of e-cig chemicals in nasal epithelium.
Supported by URA to RP and WL and NIH/NIDA R21DA046349 to WL.
---
Association Between Anxiety, Sleep, And Psychotic-like Experiences
Christina Paul, Nicole D. Andorko, M.A1, Pamela Rakhshan Rouhakhtar, M.A1, 1Psychology, UMBC
Jason Schiffman, Psychology
Anxious thoughts lead to and may exacerbate sub-threshold,non-clinical symptoms of psychosis (psychosis-like experience; PLEs). Specifically, distress related to anxiety is associated with delusion-like experiences, a potential predictor of psychosis. The mechanisms through which anxiety impacts PLEs are, however, largely unknown. Sleep disturbances are prevalent and distressing for those experiencing PLEs. Additionally, sleep-related problems are common in those who have experienced anxious thoughts. The present study, therefore, seeks to investigate the relation between anxiety, sleep, and PLEs within an undergraduate population who previously reported experiencing psychosis-spectrum symptoms, with the hypothesis that sleep will mediate the relation between anxiety and PLEs. Using Ecological Momentary Assessment (EMA) methods, questions probing participants levels of anxiety, sleep quality and quantity, and PLEs were sent to mobile phones six times a day for one full week. Such assessment methods serve to gather information on social and emotional state of the individual in real time, aiming to limit recall bias and increase ecological validity. Results will serve to further elucidate relations between all three variables and may aid in determining intervention targets for those experiencing PLEs.
---
Becoming Survivor: Understanding Human Trafficking Through Dance
Alexia Petasis
Steven McAlpine, Individualized Studies; Doug Hamby, Dance Department
This live dance performance, titled "Becoming Survivor", explores the issue of human trafficking from a survivor's perspective. Thanks to an Undergraduate Research Award, Alexia traveled to NYC to shadow activist choreographer Sarah Panayiotou, founder of BABEL Movement. BABEL Movement is a social justice dance company that uses dance to initiate social change. BABEL Movement partners with other social justice organizations to increase the rate at which they make an impact in addressing issues of inequality, racism, human trafficking, and more. This research included conducting interviews with dancers and audience members, participating in field studies, and observing Panayiotou's choreographic process to gather information on the most effective ways to choreograph social issues. As a result of this research, this piece was choreographed to raise awareness about the realities of domestic sex trafficking in the United States. This dance was researched and developed with some of the methodologies and advice from Panayiotou. This piece calls attention to the various ways a victim can become trapped in the life of human trafficking and offers a deeper understanding of the manipulation into exploitation that occurs.
This work was funded, in part, through an Undergraduate Research Assistantship Support (URAS) Award from the UMBC Office of the Vice President for Research.
---
The Effect Of GSA Involvement On Attitudes Toward LGBTQ Individuals
Trevor Pitts
Nicole Else-Quest, Psychology
In recent years, there has been a cultural shift in the ways that sexual minority groups are considered and understood in American society. A movement from tolerance to acceptance of lesbian, gay, bisexual, transgender, and queer (LGBTQ) people has made these marginalized communities more visible. Given that attitude and identity formation are a focus of adolescent development, efforts to promote more positive and accepting attitudes toward these communities might be most effective in adolescence. For example, gay-straight alliances (GSAs) have been developed to reduce stigma toward LGBTQ groups. To understand the role of high school GSAs on college students' attitudes towards LGBTQ people, this study replicates and extends previous research by Worthen (2014), which found that GSA presence in high school promoted positive attitudes toward LGBTQ people. The current study expands on Worthen (2014) by also evaluating participants' GSA involvement and perceptions regarding the importance of the GSA, and by confirming GSA presence at the participants' schools. N = 100 participants' attitudes toward LGBT groups were examined with self-report measures of transphobia, homophobia, and biphobia. It is hypothesized that GSA involvement, more than GSA presence alone, will be a better predictor of tolerance and understanding of LGBTQ populations.
---
How Does The Rise Of Far Right Rhetoric And Proposals Affect The Attitudes Of Americans And Italians Towards Immigrants?
Zane Poffenberger
Carolyn Forestiere, Political Science
The research conducted for this project was based on the rise of far right ideological voices and proposals on immigration, specifically in the context of American and Italian politics. This comparative analysis focuses on how the rise of far right rhetoric from political leaders such as President Donald Trump in the United States and leader of the Northern League party, Matteo Salvini influences citizens' attitudes towards immigration in their respective countries. The study utilizes speeches given by political leaders and subsequently coding their language on immigration to then see if public opinion surrounding immigrants and immigration in general changes. Overall, the study found that although both the United States and Italy are facing far right political influence, Italian attitudes tend to be more influenced than their counterparts in America. The rise of far right voices and political parties across the globe have gained access to governing institutions and it is important to understand how and subsequently what effect they may implement on a globalized world. Research in this field is relatively new and it is important to understand this field of the rise of a new far right and how it will impact traditional ways in which political systems operate.
This work was funded, in part, through an Undergraduate Research Award from the UMBC Office of Undergraduate Academic Affairs.
---
Examining The Role Of Trust In Sexual Health Decision Making Among Black Women
Abigail Pollock, Emily Tillett, Mia Levine, Alexis Ashcroft, Jasmine Abrams
Jasmine Abrams, Psychology
Black women face an elevated risk for contracting HIV and are diagnosed at fifteen times the rate of White women and five times the rate of Latina women. Trust is often cited by Black women as a factor in the decision to engage in unprotected sex with a partner, which is a risk factor for HIV. Nine focus groups were conducted to examine how trust affects sexual health decision making among Black women who have sex with men (N = 56). Data revealed that trust and security with a sexual partner increase the likelihood of engaging in unprotected sex. Four main themes emerged from the data: (1) Trust as Protection from Undesired Physical Outcomes, (2) Mental Feelings of Security Gained from Trusting a Partner, (3) Evaluating the Costs and Benefits of Condomless Sex versus Protected Sex with a Trusted Partner, and (4) Sexual Communication Anxiety Based on Level of Established Trust. This research supports previous studies that characterize trust as security and symbolic practice in sexual encounters and may be beneficial to future HIV prevention programming for Black women.
NIMH Grant.
---
Nephelometer Implementation For Aerosol Property Retrievals
Julianna Posey
Ruben Delgado, Joint Center for Earth Systems Technology
The complex mixture of aerosols and particulate matter in the atmosphere is of significant importance to climatology and public health. In comparison to remote lidar sensing methods, which encounter inconsistencies in accurately detecting the low-level atmospheric aerosol distributions, microphysical retrievals reveal a more detailed picture of surface-range aerosols and their effect on air quality. A nephelometer is an in-situ instrument that is used to conduct these retrievals at different wavelengths (445, 532, and 661 nm) to measure physical and optical properties of aerosols. These properties include sphericity, variations of particle sizes, and the refractive index, all of which can be affected by humidity in the environment. Air samples from the Baltimore, MD area will be collected and assessed for aerosol properties using the nephelometer. Measurements will also be taken in conjunction with varying degrees of applied humidity, in an attempt to understand how daily weather and environmental conditions impact the composition of aerosols at the Earth's surface.
This work was funded, in part, by the NOAA Center for Earth System Sciences and Remote Sensing Technologies, the Maryland Department of the Environment, and the Environmental Protection Agency.
---
Archiving Workflows In Cloud Based Storage
Nicholas Potteiger
Douglas Thain, University of Notre Dame Department of Computer Science and Engineering
Scientists use distributed computing to run large scale computations on datasets efficiently. Workflows separate computations into a structure that is more manageable, and are represented as directed acyclic graphs. Scientists may not want to run the same computations twice and it would be just as acceptable to have the output files instead. Scientists may also want to collaborate with other scientists using a certain workflow configuration. The archive feature allows users to download other user's workflow outputs given certain permissions so they too can analyze the outputs of a certain workflow. This project involved finding effective ways to store the contents of a workflow and allowing the contents to be easily accessible by other interested scientists. After extensively testing on workflows of various sizes and formats, the overall benefits of the archive were found to be collaboration between users and an increase in speed/efficiency that depends on how the workflow is formatted.
This work was supported by National Science Foundation grant IIS-1560363: .
---
Giavanni Powell, Angelika Albertorio, Hadassah James, Clarisse Lukban, Briana Norwood, Gretta Zinski
Doug Hamby, Dance
"Vagabond" is a dance performance work that challenges the stigma associated with artists who do not have a "back-up plan". The work depicts self-evolution from adolescence into adulthood. There are three defined sections. The first section introduces the joy associated with recreational art when there is little responsibility associated with creativity. Dancers exhibit playful, child-like actions that parallel lighthearted music. Throughout this section there are moments of sharpness that subtly disrupt the initial liveliness. In between the first and second section there is a solo that represents the transition from adolescence to exposure to worldliness. The second section speaks to how external factors can influence the mindset to assimilate to normative ideals. This loss of identity is personified in the work as the dancers control each other's movements to be more robotic or staccato motions. The third section portrays a physical representation of self-actualization. Human qualities are re-accessed through touch amongst the dancers revealing the common understanding that all things are tangible. This work is a redefined presentation of groupthink. Together the dancers grow from innocence that develops into wanting to fit in and conform, and from conformity that changes into the desire to discover and redefine self-capability and self-acceptance.
I received partial funding for costumes from the Dance Department.
---
Do You C What I C: Sight-Reading Melodies In C Major
Leah Prescott
Nana Vaughn, Music
Scales are the foundation of melodies, harmonies, and chord progressions in music, which enable musicians to fluently read music notation. C major is a fundamental choice, as it outlines each natural pitch (absence of sharps and flats) and helps to introduce a second octave on the violin. This project examined the growth of 22 sixth and seventh grade violinists in a concert orchestra classroom and their ability to sight-read simple melodies in C major. Utilizing Howard County's first Perceiving and Responding: Aesthetic Education standard, a rubric was developed to grade students on a four-point scale; the graded elements include rhythmic accuracy, pitch accuracy, intonation, and instrumental technique. The target goal was established for ninety percent or more of participating students having improved to the next graded category (i.e. two to three). This goal was supported through daily incorporation of the two octave C major scale during warm-ups, weekly sight-reading out of the string methods books, and individualized instruction during sectionals.
---
Comparison And Optimization Of Methods For Megaplasmid Extraction In Marine Bacteria
Amelia Price
Kathleen Cusick, Biological Sciences
Copper is commonly used as an anti-fouling agent on marine ships. However, bacteria such as Alteromonas macleodii can overcome extremely high copper levels. Our lab isolated two strains, CUKW and KCC02. Strains were sequenced using PacBio long-read technology. Bioinformatic analysis identified indicated three megaplasmids (>200KBP) in KCC02; and two in CUKW. Therefore, the goal of this research was to develop a method for isolating and confirming megaplasmid presence and number from Alteromonas. Many commercially-available plasmid extraction kits exist, yet they are often unable to extract large megaplasmids. To conduct this research, methods included two commercially-available plasmid purification kits and a user-developed alkaline lysis method. For both, various parameters were compared, and our results thus far indicate that the CosMC plasmid extraction kit is unable to successfully extract megaplasmids from Alteromonas, and that the alkaline lysis protocol, with modifications, is successful in extracting megaplasmids. Future optimizations will be made to both methods. These methods will then be applied to environmental samples to examine the presence and role of megaplasmids on bacterial biofilm formation and persistance on copper-treated marine vessels, and the potential for horizontal gene transfer from the surface-attached community members to the surrounding native microbial community.
Internal funding to Dr. Kathleen Cusick, Dept of Biological Sciences.
---
Using An Aspergillus Nidulans, Temperature-Sensitive, podB Mutant To Express High Levels Of Secreted Protein
Raj Purohit, Kathryn Moormann, Shradha Darira, Olivia Fowler
Mark Marten, Chemical, Biochemical, and Environmental Engineering
In previous work, we found a mutation in the A. nidulans podB gene led to higher levels of secreted protein during shake flask culture. This temperature sensitive mutation manifests at restrictive temperature (42oC), leading to cessation of growth, but continued protein expression and secretion. However, the mutant does not manifest this phenotype at lower temperatures (28oC) where it appears to grow normally. We hypothesized this mutant could be used in the biotechnology industry to express high levels of recombinant protein. To test this hypothesis we have grown the podB mutant strain in a bioreactor where we have greater control over environmental conditions (e.g., pH, oxygen levels, shear stress from agitation). During bioreactor culture, we measure total protein secretion, extracellular activity of two native hydrolase enzymes, glucose consumption, and biomass concentration. Future work involves inserting a heterologous gene (GFP) in the podB mutant background to determine if higher expression and secretion result for a recombinant protein.
This work was funded, in part, from the National Science Foundation (Awards 1601935 & 1517309), the UMBC Technology Catalyst Fund (Project# TCF18MAR) and Undergraduate Research Award from the UMBC Office of Undergraduate Academic Affairs.
---
Manual Curation Of Disease Ontologies To Refine Human Genotype-Phenotype Associations
Hannah Ramcharan
Maricel Kann, Biological Sciences
To reduce redundancies in disease ontology data a curation method is employed along with additional relational information to create a list of unique diseases. The Unified Medical Language System (UMLS) was used as a resource to obtain: definitions, identifying name, atoms and relations for all diseases along with a list of common publications. Taking this into account, a scoring mechanism was established to assign degree of relatedness among diseases as an indicator of redundancy. This scale was later made more granular to allow more specific classification. While results are still in progress, preliminary findings of the data indicate a reduction of a large percentage of initial data. This figure was calculated by random sample representative disease combinations. This reduction can help facilitate efficiency of algorithms that use such a dataset as their input. Procedures developed in this curation application can be applied to other similar datasets. Curation of this particular dataset will further the field by establishing novel relationships between variants and their phenotypes.
This work was funded in part by the Meyerhoff Scholars Program.
---
Extrapolating New Molecular Connections From Cancer Genomic Data
Ilia Rattsev
Maricel G. Kann, Biological Sciences
Recent advances in genome sequencing technology has ushered in an era of precision medicine. That makes a promising outlook for complex diseases that are caused by diverse mutations, such as cancer. The analysis of DNA sequences of tumors from cancer patients allows us to identify somatic mutations relevant to the cancer process. However, traditional cancer research methods focus primarily on the mutations that occur frequently among cancerous genomes, disregarding rare variants. In this study, we use a domain-centric approach that focuses even on rare mutations, making a connection between mutations in different proteins that may serve similar functions within the cell, or have the same effect on the development of cancer. Our analysis uses previously developed methods of mapping somatic variants to specific protein domain positions, allowing us to extend the database by incorporating the data obtained from new patients and for new types of cancer. We expect our results reveal new mutations that are responsible for cancer, as well as new correlations between different types of cancer. Due to oncodomain hotspots' ability to analyze rare variants, we expect our database to become an important tool in precision medicine for cancer patients.
---
Regulation of Glucokinase by Glucokinase Regulatory Protein in Hepatocytes
Saiprasad Ravi1, Miji Jeon1
Junyoung Park2, Brian G. Miller3, and Songon An4
1Equal Contribution, 4UMBC Department of Chemistry and Biochemistry, 2UMBC Department of Mathematics and Statistics, 3Florida State University
Glucokinase is a monomeric enzyme responsible for the first step of glycolysis, in which glucose is phosphorylated to form glucose-6-phosphate. In hepatocytes, glucokinase is under control of glucokinase regulatory protein (GKRP), which include glucokinase distribution within a cell. When there is a surplus of glucose available, glucokinase is observed in the cytoplasm of the cell, however, during periods of low glucose supply, glucokinase regulatory protein has been shown to move glucokinase to the nucleus, where it is held in an inactive form. In this work, we carry out a quantitative analysis of subcellular localizations of glucokinase in HepG2 cells in response to various exogenous stimuli. Analysis of results indicated statistically significant changes in subcellular localizations of glucokinase in response to exogenous conditions. This work contributes to our knowledge regarding regulation of hepatocellular glucokinase in HepG2 cells in response to varying exogenous conditions. §
This investigation was sponsored by NIH R01-GM125981 funding to Dr. Songon An.
---
Angelo Rayner
Corrie Parks, Visual Arts
A trapeze artist sits at her vanity back stage admiring herself in the mirror. When she begins to look closer and starts considering cutting her hair her thoughts are interrupted by the sound of footsteps approaching her room . As she waits for this unknown person to enter her room her eyes wonder around the clutter on her table. She shifts from newspapers to magazines to contracts to gifts to fan mail to hate mail just for her to notice herself again in the mirror and decide not to cut her hair. " Nose Job " refers to black people who supposed wannabe white folk. A " Nose Job " attempts to smooth their black edges and try to fit in , their fear is that their putative " blackness " may cause a fuss or draw undue attention . They may even use it [blackness] to self-deprecate. This animation was created using rotoscoping techniques. I filmed my source video. Then drew over my keyframes then redrew about 10 layers of animation on top of my keys and in-betweens.
---
From Crime Scene To Tourist Attraction: The Evolution Of Ford's Theatre, 1865-2019
Jeanette Richardson
Anne Rubin, History
Ford's Theatre in Washington D.C is best known as the site of the assassination of Abraham Lincoln, but is also an active theatre. My research explores how the crime scene transitioned to a tourist site. After Lincoln was killed the theatre was transformed into a crime scene. The government seized the property and transformed it into offices for various government agencies. Other various tenants and museums occupied the space as well. In the sixties there was renewed interest from lobbying efforts in the government to renovate the building to its 1865 appearance. The Ford's Theatre Society was created to reintroduce theatrical productions to the historic site. The National Park Service and the Ford's Theatre Society both owned and operated the site. Those in favor of the theatre functioning as a theatre again cited Lincoln's love of theatre and that by leaving the site as only a historic location would honor Booth's act. My research examines the tensions and changes the physical theatre went through as well as the societal changes to the site's memory and how this place of great tragedy turned into a house of entertainment.
---
Create Freedom: Equipping Everyday People To Use Art To End Modern-Day Slavery
Mia Rickenbach
Stephen Bradley, ENTR Fellow; Gib Mason, Entrepreneurship, Innovation and Leadership, UMBC
Create Freedom is an online platform for art exchange which fundraises support for organizations that are helping to end modern-day slavery. This organization was created to address three primary gaps observed in the fight against human trafficking: lack of awareness, lack of options for participation, and lack of funding for organizations currently working to end slavery. This is the first common platform to unify artist-advocates engaging in anti-trafficking fundraising work. Create Freedom will provide a space for everyday people to offer tax-deductible art purchases, facilitate in-person Art Meetups, and mobilize the arts for specific social change; all of which will encourage everyday artist-advocates and provide tangible ways to contribute to the fight against trafficking. This research project has distilled information from several individuals and organizations doing similar work: to learn from their best practices and pitfalls. Create Freedom is a non-profit, digital community built upon these principles to create a sustainable network for change.
This work was funded, in part, through an Entrepreneurship Undergraduate Research Award from the UMBC Office of Undergraduate Academic Affairs, and funded, in part, by the Alex Brown Center for Entrepreneurship PNC Scholars/Fellows Program.
---
Brendan Robison
Marc Olano, Computer Science and Electrical Engineering
Wizards is 3D multiplayer game where players take turns throwing spells at each other in order to be the last one standing. Each match consists of 2 – 8 players who all start on the map in a randomized order. During a players turn, they will select from a variety of elemental based spells with different strengths and weaknesses, do their best to aim it at their foes, and fire it to knock around and damage opponents. The map is destructible and changes over the course of the match for more interestinggame play. The game is developed as a Senior group project with a combination of programmers and 3D artists. Over the course of the semester we worked together to implement all core features and fix bugs, while also maintaining a playful visual art style. Building this game helped each group member take on a role in game development to strengthen various technical skills such as Unity programming, Blender modeling, game design, and more.
---
Lesbian Activist Involvement In AIDS Coalition To Unleash Power
Kathy Robitaille
Amy Bhatt, Gender and Women's Studies
From the early 1980s through the 2000s, the United States was faced with a major health, political and social crisis. The human immunodeficiency virus (HIV), and its subsequent manifestation as acquired immune deficiency syndrome (AIDS) was killing hundreds of people every day and those that were suffering felt that their government was not looking out for their interests. Men and women joined together to protest and demand change. This project examines the legacy of one group: the AIDS Coalition to Unleash Power (ACT UP). In particular, I examine how women, and specifically lesbians, were on the front lines of this crisis fighting for the lives of their gay friends. I analyze five interviews of women and lesbians that were involved in ACT UP drawn from the organization's oral history collection initiative. I draw from a historical and poststructural feminist perspective to consider how gender, sexuality and race played a role in the way women and lesbians organized and saved lives by demanding change, despite the association of HIV/AIDS with gay men. This research will add to our understanding of the ways in which social movements that advocate for marginalized communities have the potential for transformative change.
---
Determining The Structure Of The HIV-1 5′-Leader Dimeric Conformation
Tatiana Rodriguez
Michael Summers, Chemistry and Biochemistry
As a retrovirus, the human immunodeficiency virus (HIV) uses RNA as both the genomic material for viral packaging as well as the mRNA for splicing and translation. These activities are controlled by the genome's conserved 5′ leader (5′-L) through a structural switch between a monomeric and dimeric conformation. While the monomeric conformation serves as the transcript for translation, the dimeric conformation forms a unique structure that attenuates translation and allows it to be specifically selected by viral proteins for encapsidation into new virus particles. Although a three-dimensional structure of a truncated core dimer 5′-L has been solved, the overall conformation of the full-length capped 5′-L including other key elements has yet to be determined due to the size limitation. Using unique nuclear magnetic resonance (NMR) spectroscopy techniques including nucleotide-specific deuteration and oligo control overlaps, we have been able to confirm the two-dimensional structure of multiple regions in the full-length dimer. The results for these methods suggests that a novel end-to-end stacking conformation is formed by two adjacent hairpins that are over forty nucleotides in length each. This interaction sequesters the cap residue needed for translation initiation and thus attenuating functions of the monomer.
This investigation was sponsored by NIH/NIGMS MARC U*STAR T3408663 National Research Service Award to UMBC.
---
Abstinence-Only Versus Comprehensive Sex Education: State Level Effects On Sexual Well Being Among Teens
Amber Roland
Carole McCann, Gender and Women's Studies; Dena Aufseeser, Geographical and Environmental Systems
Schools are meant to be safe and comfortable learning environments where students can learn medically accurate, reliable, and inclusive information. However, in some states in the U.S., students are often taught inaccurate and biased information on sex, sexuality, contraceptives, and sexually transmitted infections. This can create a skewed vision on safe and healthy sex practices, which can lead to increased pregnancy rates and sexually transmitted infections. If students are not taught accurate information, they may never learn it or they may turn elsewhere for information. This presentation will report my analysis of national surveys on the effects that major forms of sex education (abstinence-only and comprehensive) have on teens' wellbeing and how they vary across the United States. It also considers on where teens learn about sex outside of school settings. This paper concludes that since teens are curious and want to learn about sex, they should receive this information in a safe and comfortable learning environment, such as schools.
---
Effect Of Aspirin On Staphylococcus Aureus Biofilm Formation
Heather Rosario
Jennie Leach, Chemical, Biochemical, and Environmental Engineering
If a biomedical device implant becomes infected with bacteria, most often the only way to cure the infection involves replacing the implant in a subsequent surgery. Acetyl-salicylic acid (ASA), the active ingredient in aspirin, has been found to reduce the occurrence of acute valve replacement surgery in Staphylococcus aureus (S. aureus) infective-endocarditis patients. To test the role of aspirin in cardiovascular bacterial infections, the goal of this project was to determine the effect of aspirin treatment on S. aureus biofilm formation. S. aureus is a bacterial pathogen that can cause both hospital-acquired and community-acquired infections. Due to its ability to grow in a variety of environments, this pathogen is able to develop antibiotic resistance. In this work, S. aureus biofilms were established under flow conditions and was characterized following introduction of a low dose (81mg) and regular dose (325 mg) of aspirin. The results show that aspirin dosing decreased biofilm growth and development. The regular ASA dose showed a more significant reduction in biofilm development than the low dose. These results show that the addition of aspirin has a dose-dependent effect on biofilm formation and provide support for use of aspirin as an antibiotic-free therapy for implant-associated bacterial infections.
---
The Effects Of Stream Contaminants On Terrestrial Ecology
Victoria Rottman-Turner, Miguel Zavala1,1Texas A&M
Christine Hawn, Geography and Environmental Systems
The United States Geological Survey (USGS) has been sampling water from the Gwynn's Falls Watershed for decades. USGS has documented the presence of pollutants in the form of pharmaceuticals and personal care products (PPCPs) in many of these waterways. The extent to which these pollutants influence local ecology has not been satisfactorily addressed by previous studies, which have focused solely on mortality. Behavioral aspects of animals living near these waterways are also important; more so due to the dearth of research exploring this aspect of riparian ecology. To see how these pollutants affect the physiology and populations of arachnids, we collected stream-dwelling riparian spiders from six Gwynn's Falls watershed sites that span from an urban to rural gradient. We obtained, identified, and assessed over 350 spiders for body condition. Further, we selected Tetragnathid spiders – a family of riparian orb-weavers – to assess the effects of water pollutants on web building, a critical behavior that affects the success of prey capture and reproduction. We photographed webs in the field and are currently measuring and assessing the photos using image processing software. Our results will provide a rare insight into the subtle yet potentially food web altering effects of urban contamination.
This work was funded, in part, through an Undergraduate Research Award from the UMBC Office of Undergraduate Academic Affairs.
---
Semi-automatic Ontology Curation Methods For A Planarian Gene Expression Pattern Database
Joy Roy, Eric Cheung
Daniel Lobo, Biological Sciences
For more than a century, scientists have been captivated by the regenerative capabilities of the planarian flatworm, which can regenerate a complete body from almost any amputation. Through genetic, pharmacological, and surgical manipulations, researchers are producing an ever-increasing amount of detailed experimental data with the aim to understand the mechanisms behind the regulation of regeneration. However, the literature describing these data, including gene expression patterns and morphological outcomes, is dispersed over many sources, and include hundreds of different papers, each with their own subject and description style of their results. In order to organize phenotypic data in an unambiguous and machine processable way, we seek to use mathematical formalisms and ontological terms to describe and annotate the information. We present a semi-automated method for the annotation of planarian worm morphological outcomes and their gene expression patterns. Using this methodology, we have created the database Plangex for the standardization of regenerative experiments in planaria, together with a user-friendly website that allows any scientist to navigate and search the dataset. Importantly, the dataset can be analyzed now by machine learning methods for the discovery of the much sought-after genetic networks controlling regeneration.
This work was funded, in part, through an Undergraduate Research Assistantship Support (URAS) Award from the UMBC Office of the Vice President for Research.
---
Letting The LaxKAT Out Of The Bag: Packaging, Simulation, And Neuroimaging Data Analysis For A Powerful Kernel Test
Jeremy Rubin, Mackenzie Edmonson1, 1Biostatistics, Epidemiology, and Informatics, University of Pennsylvania
Russell Shinohara, Biostatistics, Epidemiology, and Informatics, University of Pennsylvania; Simon Vandekar, Biostatistics, Vanderbilt University; Lior Rennert, Public Health Sciences, Clemson University
Biomedical research areas including genomics and neuroimaging often have a number of independent variables that is much greater than the sample size. The sequence kernel association test (KAT) and Sum of Scores tests can offer improved power in this feature setting; however, power is significantly reduced in the presence of a large number of unassociated independent variables. The linear Maximal KAT (LaxKAT), which has maximizes the KAT test statistic over a subspace of linear kernels to increase power, is recommended for these high-dimensional datasets. A permutation testing scheme was used to estimate the null distribution of the LaxKAT statistic and perform hypothesis testing. Calculation of the LaxKAT was implemented in R with a modular design to allow for greater usability. This test was able to reliably detect both simple and complex signals for two simulation studies. It is expected that the LaxKAT will have competitive power relative to the projected score test when applied to detect predictors of memory impairment in cortical thickness measurements from the Alzheimer's Disease Neuroimaging Initiative study.
This work was funded, in part, by NIH/NINDS R01NS085211 and NIH/NIMH R01MH112847 and sponsored by NIH/NIGMS MARC U*STAR T3408663 National Research Service Award to UMBC.
---
Supporting Summary Writing In Foreign Language
Gail Rye
Linda Oliva, Education
This study investigated the effects of targeted interventions to support the summary writing skills of 30 high school students in French II / II Honors. Summarizing literature is especially important in the foreign language classroom because students are not fluent in the target language. The ability to summarize and use context clues allows students to get the main idea while also learning new words. The specific interventions delivered included explicit instruction and close reading practice to determine word meanings, phrases, and structures as they are used in context; having students examine multiple sources of texts, including maps, charts, graphs, and images in order to support their analysis of what the text says explicitly as well as inferences drawn from the text. The Level Two Summary Writing Rubric was used to demonstrate growth in students' ability to write summaries.
---
Design Of Materials For IR Detectors Using High Z Elements For Highenergy Radiation Environment
David Sachs
Narsingh Singh, Chemistry and Biochemistry
There is a strong need for rad hard and high operating temperature IR detectors for space environment. Heavy metal Selenides (high Z and large density) have been investigated for more than half century for high operating temperature mid wave infrared (MWIR) applications. Most of the efforts have been devoted to make detector arrays on high-resistivity Si substrates for operating wavelengths in the 1.5 to 5.0 mm region using physical vapor transport grown poly crystalline materials. For most of the biological spectral and imaging applications, short wave infrared (SWIR) detectors have shown better performance. Recent growth materials have shown variation in morphology with slight change in growth conditions and hence variation in performance parameters such as bandgap, mobility and resistivity from sample to sample. We have performed growth and optical characterization of binary materials CdSe-PbSe to determine the suitability for IR detector. We have determined bandgap using several theoretical models for different morphologies observed during growth on silicon wafers.
---
Light Show Using "The Most Powerful Console On The Market"
Scott Sainz
Adam Mendelson, Theatre
*Strob Light Warning*
As part of my URA, I researched the GrandMA2 lighting control system with the intention and purpose of using the system to program lights to music for a light show and a live band. This show was produced in the Proscenium Theatre on February 15th, 2019. As MA Lighting says on its website, the GranMA offers an integrated MA System that supplies optimal solutions for sophisticated projects with complex system requirements. for large scale shows and concert production. I learned how to use the system, and I then brought the information back to UMBC Theatre. The light show I created in February visually displayed my proficiency on the system. Following the show, I hosted a master class to discuss some of what I find to be most unique about the system. I have also made myself a valuable resource as a programmer for local companies in the industry. I plan to continue my research to become a better and more knowledgeable programmer. At URCAD, I am hosting another light show to display my research and proficiency. By creating a second show I hope further my proficiency on the system. With practice I will become a better and faster programmer.
This work was funded, in part, through an Undergraduate Research Award from the UMBC Office of Undergraduate Academic Affairs.
---
The Use And Accessibility Of Contraception For College Aged Female Students At UMBC
Gabriela Salas
Amy Bhatt, Gender and Women's Studies
In this project, I analyze the access to contraception that women have on University of Maryland, Baltimore County's campus. I primarily focus on the difference in accessibility between intrauterine devices (IUDs) and oral contraception using interviews with women students at UMBC. The women that I interview will be selected from responses from an initial questionnaire that will be sent out and filled out by as many women possible. From that questionnaire I select four to ten different women that would be okay with a follow-up interview where I will ask them more specific questions in regards to their background, contraceptive method of choice, and ability to access that contraception.
In this project I draw connections between women of lower socioeconomic income and access to certain contraceptives. Race/ethnicity of the participants is a key part in the analysis of the interviews, since stratified reproduction tends to be focused along the lines of race and socioeconomic status. The goal of this project is to see if stratified reproduction is embedded in our society enough to impact the reproductive rights of college aged women, who should have the freedom, education, and access to choose the best contraceptive method for their lives and bodies.
---
UMBC Game Developers Club 2018-2019 Game Projects
Shea Sandifer, Josh Ludlow, Trevor Ancona, Alex Leger, Kit Heckman, Anthony Ellis, Ben Przysucha, Cameron Blomquist, Shawn Oppermann, Liam Upton
Marc Olano, Computer Science and Electrical Engineering
The UMBC Game Developers Club is a professional, career-focused club dedicated to bringing students of all majors together to learn about game development, work in a team-based environment, network, and build portfolios of working, polished games. Teams this year have created games featuring a variety of genres, art styles, engines, and programming languages. This year's games include: Role-Playing Gamble, a top-down adventure and combat game set in a parallel universe based on the UMBC campus; Harrowing Flight, a multiplayer spaceship dogfighting game; Skeletons in Hats, a multiplayer fighting game involving pickups and innovative gameplay; Adryft, an atmospheric, story-driven action game; Bad Boy, an action platformer about a chubby little man with a heart full of rage; Yonko Battle, a unique twist on a familiar game in mobile form; Co-op Adventure, a two-player adventure game where a mage and a ghost knight explore a dungeon; Edgerson, a challenging minimalist puzzle platformer that focuses on a unique interaction between acrobatic abilities such as dash, dodge, cannon, bounce, and more; Crash Site, a Metroidvania platformer based on tactical movement; Arcade Hero, a classic twin-stick shooter where the local arcade is in danger and needs your help.
---
Oh Maryland, My Maryland; The Civil War Roots Of The Maryland State Flag
Catherine Sansone
Anne Rubin, History
The Maryland flag is the state's most distinctive symbol, comprising quadrants of black/gold and white/red. Despite its colonial roots, this flag was only introduced in 1905. My research explores the history of the flag to establish if the red and white quadrant belonging to the Crossland family of George Calvert, the first Lord Baltimore, was a deliberate inclusion of confederate symbolism into the design, or a return to the original design of the Seal of Maryland and an act of reconciliation during post-Civil War Reconstruction.
Prior to 1904 the State of Maryland did not have an official flag but did use the crests of the Calvert-Crossland families in the State Seal. In March of that the year the Maryland State Flag was adopted and Clayton Coleman Hall, historian and editor of the Archives of Maryland, is credited as the first person to design the flag as it is seen today. It was first debuted in 1880 at a parade commemorating the 150th anniversary of the founding of Baltimore, and again in 1888 at Gettysburg for dedication ceremonies to Maryland monuments. Later it was officially adopted by Maryland's Fifth Regiment, which comprised both Confederate and Union soldiers.
---
Iron Crosses Of Valor: The Memory Of German American Participation In The U.S. Civil War
Kristofer Schrumpf
Anne Rubin, History
There is much interest and plenty of studies that focus on Irish-Americans and their memory of participation in the American Civil War. Consequentially, it overshadows a civil war topic that greatly holds my interests and they are the memories of German-American contributions towards the conflict. The research from my paper shows the memory of German American participants throughout the American Civil War and how they used their service to strengthen their claims to American Identity. My paper also shows said memories from both military and civilian points of view. These memories were particularly important during the First World where their loyalty to the United States was being questioned.
---
Speciation Of Elephant Ivory Tusks From Java Sea Shipwreck To Inform Ancient Trade Routes
Claire Scott
Cynthia Wagner, Biological Sciences
An 800-year old shipwreck in the Java Sea was recovered in the mid-1990s that contained high-fired ceramics from the Song dynasty, 200 tons of iron, cargo from Thailand and other Asian countries, along with 16 unworked elephant tusks. Ancient trade routes could be determined by identifying the ivory as from either African or Asian elephants. There are three major species of elephant, two of which are native to Africa, and one native to Asia. While these elephants are genetically distinct, there are no morphological differences between their ivory. African and Asian elephant species were successfully distinguished using mitochondrial DNA (mtDNA) analysis. mtDNA from ivory in the Java Sea Shipwreck collection held at the Field Museum was extracted, amplified and sequenced. The obtained mtDNA sequences were compared to known single nucleotide polymorphisms (SNPs) that exist between the elephant species in question, and it was confirmed that at least two of the 16 elephant tusks found in the shipwreck came from an African elephant, extending the predicted trade routes into the Indian Ocean.
This research was funded by the Andrew W. Mellon Foundation. We would like to thank the Department of Chemistry and Dr. Zeev Rosenzweig for hosting the SCIART program, and the Department of Biological Sciences for use of their facilities. We would also like to thank Ms. Terry Weisser, the Walters Art Museum, and the Field Museum for their mentorship, guidance, and for providing ivory samples. We are grateful to the Commander Gilbert E. Boone and Katharine Phelps Boone family for supporting research.
---
Coupling Quantum Bits Formed By Three Electrons In A Double Quantum Dot
Arman Setser
Jason Kestner, Physics
A typical computer consists of a number of bits which flip between 0 and 1 states. The manipulation of these bits allows the computer to perform binary operations. Similarly, a quantum computer consists of what are known as quantum bits (qubits). In addition to individual qubits, two-qubit interactions are also necessary in order to exploit quantum entanglement between qubits. In our work, we consider the so-called "hybrid qubit", in which single-qubit states correspond to the spin states of three electrons in a double quantum dot. We theoretically examine the behavior of two hybrid qubits interacting through a Coulomb force between the electrons. We show how this interaction leads to two-qubit entangling operations which can be performed on fast 50ns timescales. In addition, we simulate the system in the presence of typical noise in an experiment and show that the fast timescales lead to relatively error-free two-qubit operations.
This work was supported by the National Science Foundation under Grant No. 1620740, by the Army Research Office under Grant No. W911NF-17-1-0287, and by the UMBC Office of Undergraduate Academic Affairs through an Undergraduate Research Award.
---
Characterization Of Electronic And Photonic Nanomaterials
Areej Shahid, Bo Tew1,1Materials Science and Engineering, University of Delaware
Joshua Zide, University of Delaware
Lanthanide arsenide compounds, such as ErAs and TbAs, are of research interest due to the properties they provide to semiconductor nanocomposites. These properties can include high electrical conductivity, and low thermal conductivity. These properties give the material the potential to be used in several interesting applications, such as thermoelectrics. Separating nanoparticle production from semiconductor growth is desirable, but previous research in our lab has shown that ErAs is not suitable because it degrades at a low temperature. Currently, we are using x-ray diffraction (XRD) to study TbAs to see if it displays similar behavior. XRD is a characterization tool that reveals information about a material's crystal structure, composition, and physical properties. The objective of this project was to analyze the XRD results and determine the composition of the nanoparticle powders being grown. The sample powder was baked at three different temperatures (200°C, 500°C, and 700°C) in order to observe the effects of temperature on the degradation of the nanoparticles. The analysis of the XRD results showed that TbAs, Tb2O3, and As2O3 nanoparticles were present. The data suggests that As2O3 disappears at temperatures higher than 200°C, and that the degradation onset temperature of TbAs nanoparticles is between 200°C and 500°C.
NSF.
---
Intelligent Wearable Sensors For Preventing Anterior Cruciate Ligament Reinjury
Jacob Shaw
Jiaqi Gong, Information Systems
Anterior Cruciate Ligament (ACL) rupture is a common and costly musculoskeletal injury that occurs approximately 250,000 times in the United States each year. Early and accurate detection of aberrant movement patterns following ACLR is critical for guiding rehabilitation strategies and informing a safe and expedient return to physical activity with minimal risk for additional injury. This study leverages wearable technology and machine learning computational models to identify subtle movement patterns that are difficult to detect using existing methods. Subjects will walk, jog, and run on a treadmill while wireless sensors secured to their wrists, ankles, and sacrum continuously capture multi-dimensional data. Computational models will be trained based on the features extracted from the sensor data based on cause-and-effect relationships of inter-limb movement, and used to identify factors that enable classification of patients from healthy controls and their reconstructed limb from their contralateral healthy limb. The overall vision of this project lies in the notion of taking a holistic approach to precision medicine and personalized healthcare. This study serves as the initial step in determining feasibility of classifying inter-limb movement variability holistically using wireless sensors to aid in treatment decision-making regarding the safety of patients recovering from severe knee joint injuries.
This work was funded, in part, by the Sensor-Accelerated Intelligent Learning Lab.
---
Keshet L'Am: Perspectives of LGBTQ+ Rabbis on Intersections of Identity
Cliel Shdaimah
Amy Bhatt, Gender and Women's Studies
This project is about opening a space for LGBTQ+ identified Jewish leaders to share their experiences regarding their intersecting identities and connects existing scholarship on feminist/queer studies and Judaism. Within Jewish academia that grapples with feminist and queer theory, there are often three avenues of discussion: the usefulness of feminist/queer theory within Jewish scholarship, critique for its implementation, and Jewish scholarship which engages theories in order to discuss character readings, human lives, Judaism, and more. Additionally, there is discussion regarding the intersections Jewish identity and sexuality and gender. What I am interested in is what leads a person to engage with Jewish theology and feminist/queer theory and how they situate it within their lives. I interviewed five LGBTQ+ identifying Jewish leaders in order to contribute a nuanced discussion to the existing field. The rabbis were asked to share their experiences and how they have come to form opinions, critique, and leadership that have been influenced by their intersecting identities. There are many LGBTQ+ identified Jewish people in the world who feel alienated, unsupported, invisible, or unwelcome in various communities; this research answers relevant questions about intersections of LGBTQ+ identity and Judaism so as to learn about leaders who identify with both. §
---
Instructional Strategies To Increase Quality Of Writing
Katy Shen
Cheryl North, Education
The ability to read and write critically is a necessary skill for all students. Specifically, for middle school students, they struggled with effectively composing arguments, explanatory pieces, and narratives. In order to do this in my classroom, I provided students with specific types of instructional strategies such as explicit instruction, regular opportunities to practice writing, and scaffolded instructions. The explicit instruction focused on the writing process, argument writing, explanatory writing, and narrative writing. By providing these different types of instruction the students reached the target. The target goals for this year were that students will improve scores on district-approved and teacher-generated assessments and/or performance tasks that assess students' ability to respond to writing prompts. 100% of students increased their levels of mastery into the next category. The criteria for effectiveness were full attainment of target which is that more than 90% of students meet agreed upon learning targets, partial attainment of target which is between 75% and 90% of students meet agreed upon learning targets, and insufficient attainment of target which is less than 75% of students meet upon agreed upon learning targets.
---
Effects Of Gene Knockdown On Fecundity In Candidate Genes Within Drosophila Melanogaster
Aarsh Sheth, Cyrus Jenkins, Michael Karanja, Kerry O'Neill
Jeff Leips, Biological Sciences
The ability of organisms to reproduce is a fundamental feature of life and a key component of evolutionary fitness. While all organisms reproduce, there is a great deal of variation among species and among individuals in natural populations in the number of offspring produced. This variation has a genetic component, however the actual genes that contribute to this variation are largely unknown. The purpose of this study is to test the effects of four genes, mrtf, ptp61f, shot, and ten-a on reproduction using Drosophila melanogaster, as a genetic model. These genes were identified as candidate genes contributing to individual variation in reproduction in a genome wide association study in our lab. Here, we used the GAL4-UAS RNA interference system to knock down the expression of these genes and measured the effects on reproduction as an independent test of their effect on this trait. Our experiment is important as it will be among the first to verify genes that give rise to natural variation in reproduction and will lead to future studies to understand the mechanism of their effects.
NIH R01 DK 084219.
---
Sammy Siegel
Doug Hamby, Dance
"I Make Milk" is a dance exploring the biological and societal pressures on women to have children, and their mixed, intense emotions in response to those pressures. The work is a rebellion against female anatomy and the roles that dictate female-bodied individuals' decisions. Female bodies are equipped with constant, high-maintenance biological reminders of their archaic role as a mother. Today, women have options for what to do or not do with their bodies. And yet, simply having the ability to reproduce carries an enormous pressure to reproduce in a country that has almost no structures in place to support parents, and then to raise children "correctly;" mothers are so frequently blamed for "flaws" in children that are out of their control. Physically, the choreography delves into confrontations and intimate partnerships among the three female dancers, highlighting their strengths through lifts, complex partnering, violently fast and demanding movement phrases, and navigation of scenery and props. This work was researched and created for the Senior Dance Concert.
---
Performance Deficits Across Single And Dual-Task Procedures in College Undergraduate Students
Brianna Sirkis
Diane Alonso, Psychology
Dual-tasking (DT), defined as the concurrent performance of two tasks, has been used to investigate capacity theories of attention, but relatively few studies have investigated concurrent performance of an auditory/verbal task and the Corsi Block-Tapping Test (CBTT) across presentation formats (i.e., virtual, physical). Additionally, while studies have used the VZ-2 paper folding test to predict performance on visuospatial tasks, few, if any, have used it to predict performance on the CBTT. The current study aimed to examine DT performance deficits across single and dual-task blocks, when the CBTT was presented both physically and virtually. A standard CBTT board was used for the single/dual physical conditions, and Inquisit 5 software was used for the single/dual virtual conditions. We hypothesized that participants would perform better on the virtual CBTT as opposed to the physical CBTT, and that participants who scored higher on the VZ-2 would experience reduced performance deficits across single/dual-task conditions. If significance is found, the CBTT could exist as a viable option for investigation into DT performance involving a visuospatial task.
---
The Ephemerality of Secondary Forests In Southern Costa Rica
Joshua David Slaughter
Matthew Fagan, Geography and Environmental Systems
Secondary forests are increasingly recognized for conserving biodiversity and mitigating global climate change, but these and other desired outcomes can only be achieved after decades of regeneration, and secondary forests are frequently recleared before they recover to predisturbance conditions. We used a time series of aerial photographs (1947‐2014) to evaluate multidecadal persistence of secondary forests across a 320 km2landscape in southern Costa Rica. Secondary forests had relatively short lifespans, with 50% recleared within 20 years and 85% recleared within 54 years of when they were first observed. Larger forest fragments and forests near rivers had a lower reclearance hazard, but forest persistence did not differ over time, indicating that regional forest regeneration may be generally ephemeral. Costa Rica has made an international commitment to restore 1 million ha of degraded land by 2020. Depending on how this is achieved, only half that target may remain forested by 2040.
---
Piezoelectric Energy Harvesting Research For Self-sustainable Wind Turbine Monitoring Systems
Miles Smith
Soobum Lee, Mechanical Engineering
The engineering design project was conducted to optimize the piezoelectric energy harvesting device that supplies sustainable power to a wind turbine blade monitoring system that requires no battery change. An innovative gravity-induced frequency-up converter was investigated to achieve an average power of 3 mW within the operational range of wind turbine (10-20 RPM). In the gravity-induced system, a disk with an unbalanced weight distribution rotates in a wind turbine blade, and power is generated by a repulsive magnetic force between the disk and a small piezoelectric (PZT) cantilever beam. The beam vibration is converted to usable electrical power. Considering varied wind turbine blade speed, two design factors were determined for maximum power generation: the number of magnets, and the gap between magnets on the disk and the PZT beam. When testing on a scaled version of a wind turbine, we were able to achieve a max power of 6.48-mW at 16 RPM and the average power of 3.68-mW, with 6 magnets and the unbalanced mass 475g on the disk. This research suggests that the energy harvesting device can generate a considerable amount of power for self-sustainable sensing and monitoring of wind turbine blades.
This work was funded, in part, through an Undergraduate Research Award from the UMBC Office of Undergraduate Academic Affairs.
---
Observing The Status Of The Rim Fire Site Amidst The Sierra Nevada's Declining Forest Health
Kristina Soetje
Colin Studds, Geography and Environmental Systems
While the Sierra Nevada encompasses 25% of California's land area, supports over 200 communities and plays big roles in the state's water supply and carbon storage, the mountain range has experienced sharp declines in forest health over the past decade. Many causes exist: drought, climate change, unhealthy tree density resulting from 20th century fire suppression laws, and bark beetle invasions. Wildfires increasing in size and severity within the mountain range are viewed as a result of the former four combined. The Rim Fire in 2013 became the largest wildfire in Sierra Nevada history. How the region's declining health played a role in the start of Rim Fire, and pros and cons that the wildfire gave the Sierra Nevada and surrounding regions, will be examined. Various points within the fire site will be visited. Creating plots at each, soil characteristics (layers, textures, pH) and tree characteristics (densities, fire scars, living/dead, standing/fallen) will be tested, and wildlife will be observed. Wildfires can be both destructive and beneficial. Understanding how a Sierra Nevada burn site is recuperating and suffering in a time of declining health, and how wildfires could pose as a partial solution to the problem, are goals of this research.
This work was funded, in part, through an Undergraduate Research Award from the UMBC Office of Undergraduate Academic Affairs.
---
Reducing Wind Power Prediction Uncertainty With Atmospheric Characterization And Machine Learning Models
Meredith Sperling, Alexandra St.Pé1, Aditya Choukulkar2, Cristina L. Archer3, 1E.ON Climate and Renewables, 2NOAA Earth System Research Laboratory, 3College of Earth, Ocean, and Environment, University of Delaware
Ruben Delgado, Joint Center for Earth Systems Technology
Accurate power estimates are necessary during preconstruction phases of wind farm development for assessment of the project's economic viability. Power prediction uncertainty remains an industry challenge, leading to wind farm underperformance bias. The work aims to elucidate how machine learning can incorporate key atmospheric variables to improve power predictions. The dataset used in this study consists of measurements from a scanning Doppler wind lidar obtained in front of an operational two MW coastal turbine. Preconstruction estimate uncertainty is determined for predictions generated by the industry-standard Manufacturer's Power Curve (MPC) method which relies on hub-height wind speed alone and by the Rotor Equivalent Wind Speed (REWS) method which accounts for wind speeds throughout the rotor layer. An ensemble of 150 machine learning decision trees is used to generate an estimate which accounts for deviation from expected log profile shape and profile shear in addition to wind speed. Results demonstrate that the MPC method overpredicts power by an average of 170kW. The REWS method reduces this overprediction by approximately one percent. The decision trees reduce uncertainty by up to 15%. Furthermore, the decision tree model indicates that profiles with unexpected shapes or negative shear exponents are associated with the lowest power production.
This work was funded, in part, through an Undergraduate Research Award from the UMBC Office of Undergraduate Academic Affairs.
---
5-Hydroxyindoleacetic Acid And Kynurenic Acid Levels In Mice after Systemic Tryptophan Challenge
Racheal Spruill
Sathyasaikumar Korrapati, MPRC; Robert Schwarcz, Department of Psychiatry, University of Maryland School of Medicine
Elevated levels of the tryptophan (TRP) metabolite kynurenic acid (KYNA) may cause cognitive deficits in neurodegenerative disorders. Using mice, we compare here the levels of KYNA and of 5-hydroxyindoleacetic acid (5-HIAA), which is produced in a competing pathway of TRP degradation, in brain, liver and plasma at 90 and 240 minutes after an acute injection of TRP (300 mg/kg i.p.). Compared to saline-treated controls, TRP caused a significant increase in 5- HIAA and KYNA levels in the brain of both male and female mice after 90 minutes. However, only KYNA increased significantly in liver and plasma in these animals. No significant change was observed in either metabolite at 240 minutes. In females, the ratio of KYNA/5-HIAA increased significantly in both brain and liver, while in males the ratio increased significantly only in the periphery. No change was observed in the KYNA/5-HIAA ratio at 240 minutes in either males or females. Our findings conform with the literature that 95% of TRP is converted into the kynurenine pathway (KP) in the periphery. Further studies are needed to examine if the majority of TRP in the brain is converted towards KP by measuring other active TRP metabolites, including kynurenine, 3-hydroxykynurenine and quinolinic acid.
This study was supported by the Silvio O. Conte Center Grant P50-MH103222.
---
Thermodynamic Modeling Of Pollutant Uptake By Freshwater Mussels (Elliptio Complanata)
Taylor Stephen
Upal Ghosh, Chemical, Biochemical, and Environmental Engineering; Nathalie Lombard, Chemical, Biochemical and Environmental Engineering, University of Maryland, Baltimore County
This study tested a thermodynamic model to predict the uptake of polychlorinated biphenyls (PCBs) by freshwater mussels (Elliptio complanata) in the Anacostia River. The Anacostia River and its tributaries currently have freely-dissolved PCB concentrations that are greater than the water quality criteria set by the Environmental Protection Agency, with some tributaries contributing more to the human health risk than others. Given the potential for bioaccumulation in the ecosystem, it is important to understand how these pollutants become concentrated in organic tissue. The goal of this study was to test a method for predicting the uptake of PCBs in E. complanata. The model considered the thermodynamic relationship between the freely-dissolved concentration in the water column and the concentration in the mussel lipids. The partition coefficients of PCBs in lipids were assumed to be similar to the known n-octanol-water partition coefficient for each PCB congener. In order to test the accuracy of this method, the modeled results for E. complanata concentrations were compared to measured values. Mussels were deployed at several locations of the Anacostia watershed and consequently processed to extract PCBs. Preliminary results suggest that the model tested shows agreement within a factor of four between predicted and measured concentrations.
This investigation was sponsored by NIH/NIGMS MARC U*STAR T3408663 National Research Service Award to UMBC.
---
Feminist Methodologies In Social Science Research
Jennifer Stidham
Amy Bhatt, Gender and Women's Studies
This research study investigates the awareness and use of feminist research methodologies in social science labs. Feminist methodologies use specific ethical techniques that allow participant's lived experiences to produce previously neglected epistemology (Linabary & Hamel, 2017). Feminist researchers focus attention particularly on power imbalances, expansion on ideas, intersectionality, reflexivity, interdisciplinary methods, and driving intentions (Beckman, 2014). A feminist critique of social science focuses on the lack of analysis of intersecting identities and reliance on quantitative measures. In order to understand how feminist methodologies are put into practice, I examine the experiences of a sample of UMBC faculty members within the psychology and sociology departments who generate and conduct original research. Research interests among faculty varied throughout the participant sample. Using interviews with three participants and data from participants that responded through a survey, this project argues that understanding feminist methodologies in the atmosphere of social science research would lend a new lens to analyzing mental health concerns, incarceration patterns, child development and much more. Future research is needed to address the creation of an interdisciplinary methodologies training for research professionals.
---
Critical Review Of Plasmon-Exciton Coupling Classificationsin The Published Literature
Stuart Storm
Matthew Pelton, Physics
Nanoscience has opened up new ways of controlling light-matter interactions. For example, miniscule particles called optical emitters that emit light may be coupled with resonant oscillations of electrons on nanoscopic surfaces of metals. Such coupling can be classified as weak, intermediate, or strong. When strong coupling is achieved, the system will oscillate resonantly at new frequencies that correspond to combined states that are neither the emitter nor light alone, but a combination of the two of them. Strong coupling has been extensively pursued because of potential applications in quantum communication and quantum computing. The different coupling regimes can be distinguished by directing light at the system and analyzing the range of light frequencies, or spectrum, that either are scattered by the system or are emitted by it. However, intermediate coupling is sometimes misinterpreted as strong coupling due to the similar patterns in their scattering spectra, and this misinterpretation can negatively impact advancements in the study of strong coupling. The goal of our research was to analyze both the scattering and photoluminescence spectra in numerous published studies to quantitatively determine the coupling strengths that were present in each study, and to correct the scientific literature where necessary.
---
Virtual Reality Mirror Therapy Rehabilitation For Post-Stroke Patients
Levan Sulimanov
Marc Olano, Computer Science and Electrical Engineering
The consequences of a stroke often include significant muscle weakness on one side of the body that must be physically exercised to attempt to restore its previous strength. In mirror therapy, the partially disabled hand or leg is hidden by a mirror. The patient sees a reflection of the healthy side of their body where the disabled limb should be, in order to stimulate brain to operate the partially disabled hand/leg in the proper way. Our current research built on this therapy and offers new innovative approach for stroke recovery. We recreated the techniques of Mirror Therapy in Virtual Reality in a video game environment. The patient's healthy hand is captured by Leap Motion sensor, and the unhealthy hand is replicated and simulated to repeat all of the healthy hand's movements in unison. This approach allows patients to be fully immersed into the process with no mirrors involved, allowing exercises with larger motions that would not be possible with a physical mirror in the way. The current state of the project is as a research prototype, that has not yet been tested with stroke patients.
This work was funded, in part, by Epic Games Inc.
---
Toward The Application Of SVM's For Text-Based Replication Of CATME Peer Evaluations
Danilo Symonette, Elwin Brown
Don Engel, Computer Science and Electrical Engineering; Simon Stacey, Honors College, UMBC
Our research investigates a machine learning approach to automating the assessment of team member effectiveness. The project addresses a common issue with with group projects; While they can often restore a level of interactivity and personalization to the participants in large classes, the educational supervision of groups presents difficulties in scalability. One way to mitigate this difficulty is to use assistive AI to reduce the observational burden on the instructional team (e.g. professor and teaching assistants), helping them to remain fully aware of the progress of students working on group-based coursework. Toward this solution we investigate whether a supervised learning algorithm, Support Vector Machine (SVM), can replicate the peer-evaluation based results from the Comprehensive Assessment of Team Member Effectiveness (CATME). Our method is to train a model on text-based team discussions in GroupMe, to explore whether such an SVM can replicate CATME results using features derived from the text alone.
This work was funded, in part, through an Undergraduate Research Award from the UMBC Office of Undergraduate Academic Affairs.
---
Air Pollution (PM 2.5) As It Relates To Asthma
Lasya Tallapragada
Belay Demoz, Physics; Ruben Delgado, Physics, UMBC
A number of major efforts have been made in Baltimore over the last few decades to reduce the presence of air pollutants. At the same time, the state of Maryland has made a concentrated effort to collect and release data about medical admissions, in hopes that the public will use this data to learn about various medical conditions. This work explores the relationship between air pollution and the medical incidences of asthma in our local communities. A simple correlative plot of data collected by the state around both asthma hospitalizations and air pollution on a yearly basis shows that as the rate of pollution has gone down in Baltimore over the last 13 years, hospitalization has gone down as well. More granular data is requested from local hospitals on asthma patients, in order to correlate it to fluctuations in air quality (specifically PM2.5 levels) recorded by localized sensors over shorter periods of time. This data is difficult to obtain today; it is hoped that by obtaining and studying it more closely the relationship between pollution and asthma on local communities can be better understood.
This research is based upon work supported by the National Oceanic and Atmospheric Administration, Educational Partnership Program, U.S. Department of Commerce, under Agreement No. #NA16SEC4810006.
---
Postmaterialism And The 2018 Midterm Elections In Baltimore County
Dave Tandy
Ian Anson, Political Science
This study explores the question of whether post-materialist values affect vote choices among Baltimore County voters. While previous literature has examined the relation between post-materialism and voter behavior, these have largely dealt with national or large-scale concerns rather than those within a smaller political unit. Additionally, we do not know if right-wing populism is currently reinvigorating materialism. To gather the necessary data, an exit poll of voters was conducted at eight sites across Baltimore County, with the survey including a question on the most important issue facing Maryland today. The results from this question were then coded into those reflective of materialist concerns and those reflective of post-materialist values. Finally, a quantitative analysis was performed to determine if any differences of value orientations arose between those who voted for the Republican candidate for Baltimore County Executive and those who voted for the Democratic candidate. The results suggest that materialist values are more prominent among Republican voters at the county level, while post-materialist values play a greater role in voters for Democratic candidates.
This work was funded based on a BreakingGround grant awarded to the faculty mentor.
---
Characterization Of Mind Bomb 2 function In Drosophila Cell Migration
Hana Tekle, Sunny Trivedi
Michelle Starz-Gaiano, Biological Sciences
Cell migration is relevant to both physiological and pathological processes. For example, this is seen during metastasis of cancer cells. To study cell migration we examine the migration of a cluster of cells in Drosophila melanogaster. Since the fruit fly shares homologs of key biomolecules with humans, it serves as a model organism for understanding the genetic regulation of cell migration. The outer layer of the egg chamber consists of follicle cells. In late stage 9 of oogenesis a cluster of 6-8 cells called border cells migrate from the anterior end to the oocyte. The Janus Kinase/Signal Transducer Activator (JAK/STAT) signaling pathway triggers this process. It is initiated when the signaling molecule Upd binds to a receptor, activating JAK. Once activated, JAK phosphorylates STAT, which triggers the transcription of target genes. Mind bomb2 (Mib2) is proposed to be a regulator of JAK/STAT signaling in egg chambers. Mib2 is an E3 ubiquitin ligase, aiding in the degradation of target proteins. We hypothesize that Mib2 regulates border cell migration by controlling JAK/ STAT signaling targets. We tested mib2 mutant border cells for differences in protein expression. Our results may shed light on regulation of the important JAK/STAT signaling pathway.
This work was funded in part by LSAMP.
---
Postpartum Depression Is Not The "Baby Blues"
Molly Thomas
Amy Bhatt, Gender and Women's Studies
Medical and social-psychological research has shown that women who suffer from postpartum depression predominantly repress, ignore, and hide their symptoms. As a result, these untreated symptoms can lead to prolonged increased depression which could then turn into harmful or even deadly consequences. This research project uses feminist theory to analyze how the lack of self-reporting of postpartum symptoms is linked to societal and medical stigmatization of postpartum depression (PPD). By analyzing population-based data, representations of PPD in print media history archives, along with interviews of two women who had PPD and two female medical professionals, and additional literary evidence, I aim to demonstrate the effect that stigma has on postpartum reporting and diagnosis. This project aims to further show how childbirth education can be offered as a solution to creating an open dialogue to help women feel comfortable speaking up about their symptoms. The findings from this study can offer a unique perspective on the stigmas of PPD and their harm, not only in the social sphere, but the medical sphere as well.
---
Modeling Stimuli And Their Effect On Neural Refining Calcium Oscillations
Amber Thompson
Brad Peercy, Mathematics and Statistics
When neurons are in the early stages of growth, they must be able to create synapses to connect with their neighbors, thus allowing for the brain to function. However, should those synapses be malformed or bond incorrectly, they must be severed, usually via an electrical mechanism. This process involves oscillations of calcium to break down the synapses to create new ones. In order to better understand this mechanism, research has been done to observe the electrical signals in the synapses of Drosophila via their calcium concentrations. Using a Morris-Lecar-like calcium model as the basis, we developed a model to replicate data gathered by Vonhoff and Keshishian on synaptic refinement. More specifically, we focused on the stimulus patterns that led to a narrow range of oscillations in critical cellular signalling molecules.
This work was funded, in part, by the STEM BUILD at UMBC initiative through the National Institute of General Medical Sciences (NIH Grants 8TL4GM118989, 8UL1GM118988, and 8RL5GM118987).
---
Understanding Machine Learning Bias Without A Ground Truth
Jordan Troutman
Anand Sarwate, Rutgers University
Organizations are increasingly using machine learning algorithms to make life-changing decisions. While well-intentioned, the training data used can misrepresent populations, creating biased algorithms. Current research aims to quantify statistically how algorithms impose biases depending on protected group affiliation. But, existing fairness measures only compare relationships between the outcome proposed by the algorithm and the ground truth—the correct outcome.When the ground truth is unidentifiable, these fairness measures cannot be applied. This project aimed to determine if bias in machine learning algorithms can be observed without a ground truth present. Focus was placed on the decision-making processes of machine learning algorithms rather than their outcomes. Having a different decision process for each protected group could indicate bias. For making decisions, specific features could hold disparate importance depending upon group affiliation. Thus, logistic regression models were created conditioned on protected group association. The weighted covariates were then compared across the group-specific models. In experimentation, public home loan data was used to train racially-separated models for an applicant's loan acceptance. Preliminary findings show that covariates are weighted differently across racial models. These results suggest that decisions may be biased, indicating that quantitative measures for bias can be identified without a ground truth.
This work was funded, in part, with a UMBC Travel Award from the UMBC Office of Undergraduate Academic Affairs.
---
A Calorimetric Approach To Structure-Reactivity Correlation In Epoxide Crosslinking Reactions
Manos Tzortzakakis
Lisa Kelly, Chemistry and Biochemistry
An adiabatic calorimeter was constructed to quantify the enthalpy of reaction in various epoxy resin-hardener combinations. A series of epoxide/amine reactants were used to find a structure reactivity relation in the degree of crosslinking. To model the reactions, phenyl glycidyl ether and diglycidyl ether of bisphenol A (DGEBA) were used as epoxides. Benzylamine and ethylenediamine were used as hardeners. The heat of reaction of each combination was measured to (i) determine the enthalpy of bond formation and (ii) the percentage of crosslink per mole of epoxide reacted. The reaction rate and the percentage of crosslink were increased with molar excess of amine and two to three minutes of mixing at room temperature. The reaction of DGEBA with ethylenediamine yielded the largest heat of reaction (56.5 ± 0.3 kcal/mole). The reaction of phenyl glycidyl ether with ethylenediamine yielded the highest average crosslink (91%). Other combinations were significantly smaller, averaging 65%. A 57% increase in the heat of reaction was observed by adding an amine functional group to the hardener, while adding an epoxide group in the resin yielded a 39% increase. A similar procedure was followed with commercially available resins and hardeners.
This work was funded, in part, through an Undergraduate Research Award from the UMBC Office of Undergraduate Academic Affairs.
---
Social Entrepreneurship In Eighteenth-Century England
Nikki Vietz, Amber Davis, Christian Adams, Anthony Jacobs
Amy Froide, History
The four papers, inoculation against smallpox, resuscitation of the drowned, the Marine Society and canal technology, presented in this panel are experiments in applying social entrepreneurship to the past. Using various historical methods to analyze eighteenth century primary sources, such as newspapers, pamphlets and literature, this research defines social entrepreneurship as the recognition of a social need and the addressing of that need through entrepreneurial methods. Paper one focuses on smallpox inoculation. Lady Mary Wortley Montagu recognized a social need for a cure and brought the inoculation practice from Turkey. She popularized the practice by gaining patronage from the Royal family and the medical profession. The second paper, discusses the Royal Humane Society, which addressed the growing social problem of death by drowning. The society used the most up to date medical knowledge and used different techniques, such as the tobacco-smoking enema, to resuscitate drowned victims. The third paper, discusses the Marine Society, which aimed at taking poor boys off the street and trained them to be seamen. Paper four looks at the eighteenth-century need for better transportation, in particular canals. These canals provided cheap means of transporting goods and people across long distances, thereby benefitting the English economy.
---
Eric Vogt
Christy Chapin, History
This presentation will shed light on the legislative history of over-the-counter (OTC) drug advertising by highlighting an episode in the 1970s during the golden age of consumer protection legislation, which had been inspired by such figures as Ralph Nader. In the political chapter under study, several key policymakers targeted OTC drug advertising, claiming that it fueled the increasing rates of illicit drug use in the US population. This topic has remained largely unaddressed by scholars, who have instead focused on the effects of direct-to-consumer advertising for prescription drugs. As a work of history, the methods of this investigation revolve around in-depth analyses of numerous primary sources, including contemporary journal articles, congressional hearings, and media coverage. I consider the conditions and actors responsible for this political event. In particular, I explore the motivations of key figures, including FCC Chairman Nicholas Johnson and Senator Frank Moss (D, UT), both of whom attempted to attract press coverage to elevate OTC drug advertising into a household issue. Despite its failure to make a significant legislative mark on history, this episode paints a vivid portrait of the politics that helped fuel the golden age of consumer protection legislation.
---
Examining Characteristics Of erecta1-6 Mutant Phenotype In Physcomitrella Patens
Halle Welch
Adrienne Roeder, Cornell University
In the flowering plant Arabidopsis, mutations in members of the ERECTA gene family confer smaller size and straighter stature in comparison with wild-type. In Physcomitrella patens, the erecta1-6 mutant is suspected to be caused by loss of ERECTA-Like gene function. erecta1-6 has a distinct phenotype, like the Arabidopsis erecta mutant; the mutant moss has shorter shoots and smaller "leaves" than wild-type. This research aimed to determine the characteristics of the erecta1-6 mutant to better understand the phenotype of the erecta1-6 mutation. We used laser confocal microscopy to image wild-type and erecta1-6 mutant shoots and leaves MorphoGraphX image segmentation to obtain cell size and shape data. In addition to shorter stature, erecta1-6 leaves often possessed split midribs and shoots with an overabundance of branching buds. The areas and aspect ratios of erecta1-6 and wild-type were compared to determine cellular effects of the mutation; erecta1-6 was found to have a smaller average cell area and aspect ratio. Research in plant size and agriculture is particularly important, as it can be connected to crop development. By studying plant growth in Physcomitrella patens, an organism easy to study in laboratory settings is used to further comprehend a critical developmental pathway conserved in land plants.
This research was supported by the National Science Foundation.
---
Synthesis Of Gadolinium-Containing Dendrons For Enhanced Magnetic Resonance Imaging
Mia Wessel
Marie-Christine Daniel, Chemistry and Biochemistry
Chemotherapy has become an essential tool in the worldwide battle against cancer, but it also has detrimental side effects to patients. The study of efficient drug delivery is important in streamlining targeting of medications and imaging agents. Magnetic resonance imaging (MRI) is a powerful, non-intrusive diagnostic tool that can detect tumors early on, as well as view the soft tissue anatomy and disease, all without using harmful ionizing radiation. Gadolinium complexes are key MRI contrast agents with high stability and kinetic inertness. The objective of this project was to synthesize and chelate the complex 1,4,7,10-tetraazacyclododecane-tetraacetic acid with gadolinium (GdDOTA), which shows high stability, and low toxicity when used as a MRI agent. The labeling of dendronized AuNP with the gadolinium complex will provide a powerful tool that will enable specific tracking of the therapeutic cargo, and ensure its precisely delivery to the tumor while avoiding the rest of the body. Thus far, the precursors to the final DOTA complex have been synthesized. The rest of the reactions will be completed to synthesize the full DOTA cycle, which will then be complexed with the gadolinium for further testing with the dendronized nanoparticle.
This work was funded, in part, through an Undergraduate Research Award from the UMBC Office of Undergraduate Academic Affairs.

---
Automatization Of Characterization Of Atmospheric Particles With Machine Learning
Jenna Westfall
Ruben Delgado, Joint Center for Earth Systems Technology (JCET)
Visualization is a powerful tool in elucidating particle types (particle pollution, dust, smoke, clouds, etc.) in lidar remote sensing. Atmospheric scientists must analyze timeseries of lidar aerosol backscatter signal to characterize the particles aloft by combining surface and satellite measurements with air-mass back trajectories. To automate tasks that generally require human analysis, many scientists are turning to the field of machine learning. Machine learning is a popular topic among the computer science community today as it helps automate tasks previously thought to be achievable solely through human analysis. In this research, machine learning will be used to develop a program that will learn to identify particle types from the lidar backscatter signal. Completion of this program will allow for automatic detection of atmospheric particles, lessening the impact of human error on weather forecasting, as well as allowing for computational analysis on temporal evolution of these features and future data assimilation efforts in air quality forecasting.
This work was funded, in part, by the Environmental Protection Agency (SCIENCE SYSTEMS AND APPLICATIONS, INC SUBCONTRACT # 21606-18-057) and the NOAA Cooperative Science Center ESSRST: Grant # NA16SEC481008.
---
From Harlem To HACA: The Changing Landscape Of Annapolis' "Old Fourth Ward"
Graham Whaples
Kathy Bryan, American Studies; Tamara Bhalla, American Studies
Just west of the State House in Annapolis, you will find what remains of the "The Old Fourth Ward". This collection of neighborhoods, once called "The Harlem of Annapolis", was the home to a majority of the city's black residents. As Annapolis grew in the early 20th century, the "Old Fourth Ward" grew with it. Though firmly planted within the boundaries of segregation and Jim Crow intimidation, black residents in the Fourth Ward found success as business owners, politicians, laborers, and as medical professionals. Yet, by the 1960s, the Fourth Ward was fragmented – dissected for the purposes of political re-designation. In the six decades since, local government officials, politicians, and affluent white citizens shared an equal role in the destruction and dismantling of these communities. It was an explicit and systematic effort which mirrored other cities around the United States. Urban renewal projects and slum clearance gentrified communities, while money intended for black communities were rerouted in an effort to restore Annapolis' colonial image. What remains is a juxtaposition of housing projects against properties of great wealth, and the emergence of a creative class who views the "Old Fourth Ward" as a source for cultural consumption.
---
When Eve And Eve Bit The Apple
Teresa Whittemore
Doug Hamby, Dance; Sandra Lacy, Dance, UMBC
"When Eve and Eve Bit the Apple," is a duet choreographed by Teresa Whittemore, which premiered in UMBC's 2018 Fall Dance Showcase. This work focuses on identity, its components, and the rejection of its permanence, specifically in the lives of queer people. It illustrates and challenges the perception that one characteristic or lifestyle-choice prohibits the presence another. The sound-score for my dance includes excerpts from an essay by Caitlin O'Keefe, in which she describes her experiences living as an evangelical Christian and a lesbian, and how she struggled to accommodate the union of church, homosexual love, and self. Through use of intricate partnering work and gaze, dancers Sarah Brewer and Michelle Ye embody this conflict. It opens with a solo performed by Brewer, whose movements represent a personal battle between what is expected and what is intriguing. Later, Ye enters, embodying the intriguing, liberated lifestyle that Brewer pursues. The dancers' exchanges and movements allow an audience to observe the restrictions Brewer feels, drawn both to her faith and her sexuality. Labeling queer people as "different" serves as means to isolate and marginalize them, which influences both their experiences and agency in their own identity, as illustrated in this work.
---
A Case Study On Abortion Policy
Hannah Wilcove
Amy Bhatt, Gender and Women's Studies
My research is on abortion, focusing on policy and activism surrounding the pro-choice movement. I focus on the ways in which activism tactics and goals have changed in the decades since Roe v. Wade, and what policies have reflected or countered such activism. It is important to address national public opinion, but I have found that individual state histories tend to be richer than a history of federal laws. Therefore, this project compares Maryland and Texas—a blue state and a red state—against the backdrop of the American public as a whole. My work draws upon in-person interviews with legislators, activists, and organizers who have done extensive work on this issue, including Delegate Ariana Kelly, who represents Maryland's 16th legislative district. I have also consulted the websites, social media presence, and publications of groups like Planned Parenthood and NARAL, individual projects like Shout Your Abortion, as well as state government websites and legislative archives. With the 2020 campaign season starting, I found it important to delve deeper into a controversial issue in terms of what messaging and policies resonate most with the American public.
---
Development Of Luciferase Reporter Constructs To Assess Circadian Control Of Defense Gene Expression In Arabidopsis
Linda Wiratan
Hua Lu, Biological Sciences
With the recent discovery that the plant circadian clock can crosstalk with innate immunity, the major goal now is to elucidate mechanisms involved in this crosstalk. GRP7 is a defense gene whose expression is regulated by the circadian clock. We are interested in revealing which regions of the GRP7 promoter are responsible for its circadian expression in order to better understand the mechanism underlying clock control of defense. Our strategy is to measure expression using the luciferase (LUC) reporter gene under the control of a varying length (500bp or 1000bp) of the GRP7 promoter. This process broadly involves: amplification of the promoter sequences, plasmid-mediated fusion of the sequences to the LUC gene, and transient assays to confirm expression before final insertion of these constructs into Arabidopsis. Several early steps in the methodology were revised to control genetic integrity and improve the success rate of this process. Ultimately, such constructs are versatile tools to understand the interaction between plant immunity and the circadian clock, which is valuable to understand plant defense and agricultural disease control.
This work was funded, in part, through an Undergraduate Research Award from the UMBC Office of Undergraduate Academic Affairs.
---
Using Augmented Reality And Smart Home Devicesto Better Sense Users
Brendan Witt
Reynold Bailey, Rochester Institute of Technology
Smart spaces are typically augmented with devicescapable of sensing various inputs and reacting to them. Data from these devices can be used to support system adaptation, reducing user intervention; however, mapping sensor data to user intent is difficult without a large amount of human-labeled data. We leverage the capabilities of head-mounted immersive technologies to actively capture users' visual attention in aunobtrusive manner. Our contributions are three-fold: (1) we developed a novel prototype that enables studies of user intent in an immersive environment, (2) we conducted a proof-of-concept experiment to capture internal and external state data from smartdevices together with head orientation information from participants to approximate their gaze, and (3) we report on both quantitative and qualitative evaluations of the data logs and pre/post-study survey data using machine learning and statistical analysis techniques. Our results motivate the use of direct user input (e.g. gaze inferred by head orientation) in smart home environments to infer user intent allowing us to train better activity recognition algorithms. In addition, this initial study paves a new way to conduct repeatable experimentation of smart space technologies at a lower cost.
This material is based upon work supported by the National Science Foundation under Award No. IIS-1559889.
---
Are Low-Altitude Remote Sensing Technologies More Effective Than Traditional Techniques For Monitoring Channel Change?
Ryan Wooldridge
Matthew Baker, Geography and Environmental Systems
We assess whether low-altitude remote sensing technologies are more effective than traditional survey techniques for monitoring channel change. River restoration projects require careful monitoring with respect to changes in channel morphology. Traditional methods of tracking channel change generally entail highly accurate surveys of channel transects. However, this approach has several disadvantages, including the requisite costs of labor and time, personal risk, and the reliance on interpolation in between transects. Though relatively new, Structure From Motion (SFM) technology from low-altitude aerial imagery provides a faster survey with less risk, and most importantly, continuous observation of the entire channel, allowing generation of digital elevation models (DEMs) based on real observations rather than interpolated values. However, SFM presents its own set of challenges, including photo-alignment, ground control point (GCP) identification and utilization, and obstructions of channel views by overhanging vegetation. Georeferenced DEMs using both the traditional method and SFM were generated and analyzed in order to assess which method is more effective for monitoring changes in channel morphology. RME and summary statistics were repeatedly calculated for randomly generated channel transects. SFM was show to produce less error than traditional methods, lending support for the use of remote sensing for monitoring channel change.
---
Nest Site Characteristics Of The Bahama Oriole: Habitat Requirements Of A Critically Endangered Species
Briana Yancy, Cierra McKoy, Janine Antalffy
Kevin Omland, Biological Sciences
The Bahama Oriole (Icterus northopi) is a critically endangered species, restricted to Andros Island in the Bahamas. This species was extirpated from Abaco Island in the 1990s for reasons unknown. Previous research suggested that the only tree species the Bahama Oriole used for nesting was the Coconut Palm (Cocos nucifera) in developed habitats. Recently, however, we documented the birds nesting in a native understory palm (Leucothrinax morrisii) in remote pine forests for the first time. We have documented many more nests in the pine forests. For each nest tree, we measured the tree height, diameter, and nest height. We also took measurements of habitat characteristics in a 10m-radius plot around the nest. These characteristics included: 1) number and height of thatch palms, 2) number and height of pines, 3) average height of the pine understory and 4) the burn history. We then measured two randomly selected control plots 50 meters from the nest. Our goal was to determine first if the birds are choosing habitats at random and if not, what specific habitat characteristics are important for nest sites in the Bahama Oriole.
This work was funded, in part, through an Undergraduate Research Award from the UMBC Office of Undergraduate Academic Affairs.
---
§ Revised abstracts.